Remember this? Well, it is back.
*UPDATE*
I love my camera bags, and I love to see what is inside other peoples camera bag. With that in mind I have decided to run a what is in your bag feature. So, first up we have my most recent acquisition. My limited edition Domke beams edition F-2. Today I have the Canon 7 black paint, film case, moleskine, phone, spare phone battery and the Fujifilm GS645S medium format camera. Not much, really, there is tons more space available in this cavern of a bag.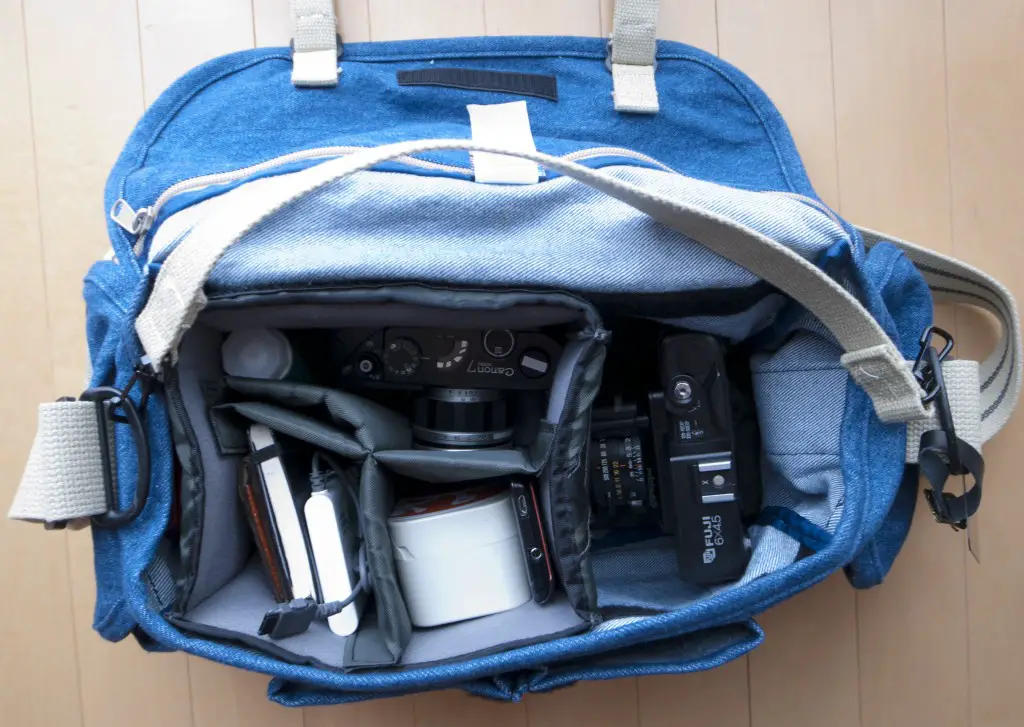 Now, as this is a feature, and as I only have so many bags, what I need is YOU! Send me your bag shot and get it featured on the site.
What I need from you:
1. A high resolution horizontal image. Please not vertical images, I cannot use them. More than one is fine, but no more than three.
2. Details. Give me details people, about you, about your gear, about your photography. The more details the better.
3. Contact info. Do you tweet? Let me have that info. Twitter, tumblr, blog, flickr the more the merrier.
There has been a great response so far, but I need more! So keep them coming. I promise I will feature every bag that I get sent (as long as it isn't full of kittens or porn).
Cheers
Japancamerahunter