GET FEATURED:GIULIO ANTONUTTO
For this edition of "Get Featured" we have Giulio Antonutto. He shares with us his project on community in dare I say a post-COVID world…that community is the Soho night-time scene. Follow a long below: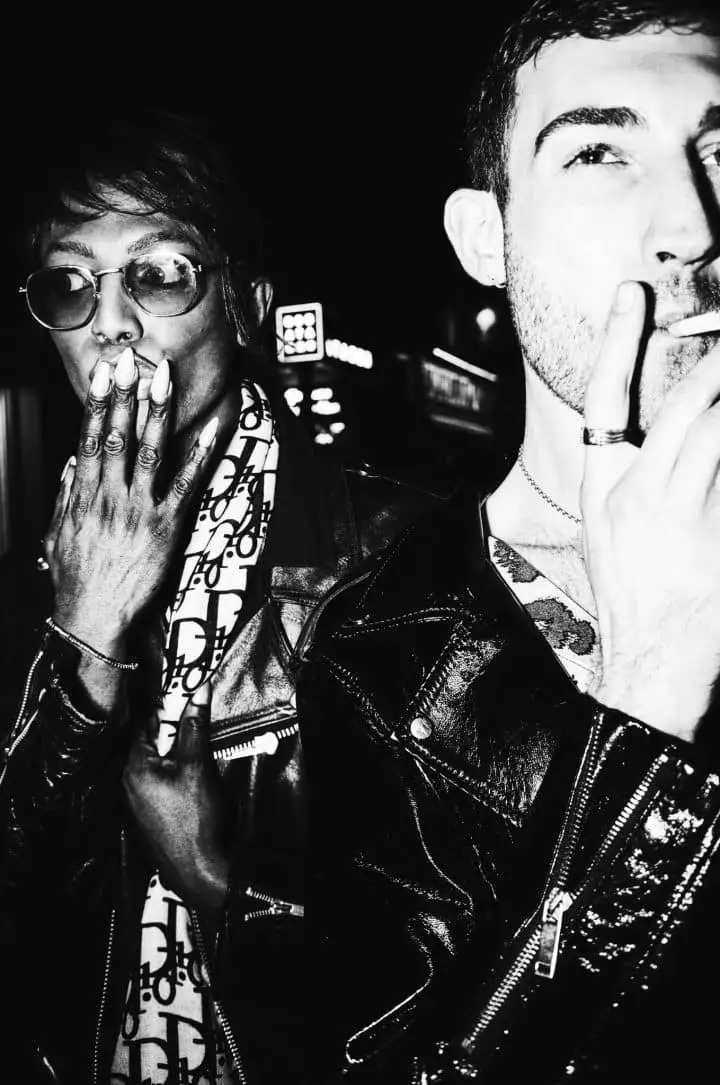 The concept of community is a complex one, and it can be understood in many different ways depending on the context in which it is being considered.  A community is a group of people, often bound by their geographical location and in the digital age this concept extends to locations that are not physical but virtual. But before digital came into fashion a community was always tangible, visible, present. And as Covid has disrupted our recent past, it is heart-warming to find a community that endures, that is open minded, welcoming and lively. This is the Soho night-time scene for me.
London has been my home for the past twenty years and as most working Londoners I have followed the tradition for which it is mandatory to celebrate the end of the week by going out with friends and colleagues at the local pub. As every venue in London has a shelf-life, it is common to see changes in ownership, rebranding, closures. Everything seems to be temporary and furiously changing at a fast pace. But regardless of this, Soho endures as the place to be on a Friday or Saturday night.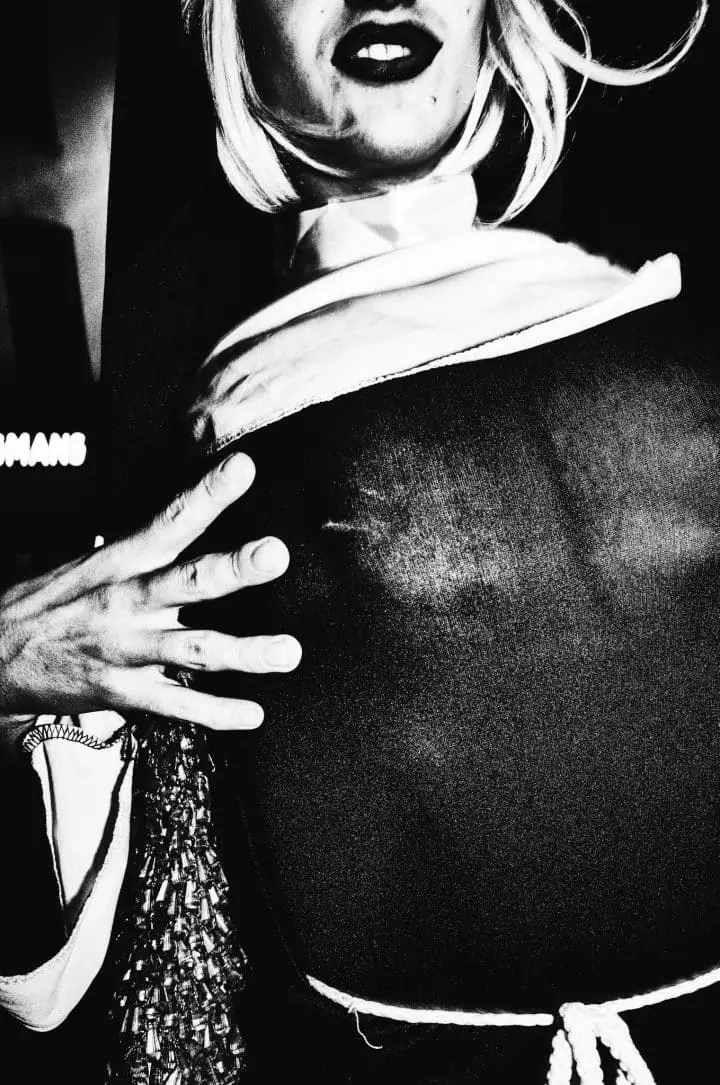 Soho has its own community. It is the group of people who come together and who share common interests, values, and experiences, with a very strong sense of inclusion, their mood is  positive, people are there to have a good time, not an argument. Everybody is unique, special, a rock star, and difference is the norm.
Visiting the same venues every Friday makes one an habitué. This creates a very personal dimension to the experience of a night out. It starts by being greeted with your own name by the owner of an establishment, offered the 'usual', being able to break the ice with the other customers, almost at home, discussing of life and news. This makes you feel very special and allows one to be part of the action; not an external observer, but an observer participant.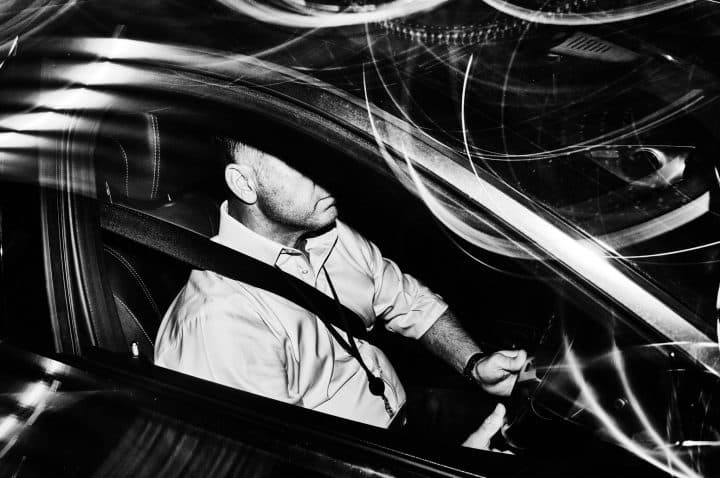 Photography is for me a means to freeze and document my own life, the places where I go and visit. I seldom appear within a picture, often take one. I am the author rather than the subject of photography.  In this context Soho night-life is my theme. And for this theme I have chosen flash photography and specifically black and white.
Flash is a powerful tool for capturing energy and excitement, it can freeze a moment in time, highlighting specific details and drawing attention to particular elements of the scene, or create sense of movement and futuristic echoes with light trails; avant-garde experimentation of the twenties, one hundred years after.
Flash and closed apertures are especially useful with street photography as they allow to use hyper focal focusing in low light situations.  Speed and lightness is everything in the street, speed and lightness.
Additionally black and white photography, can help to convey a sense of timelessness and classic elegance.
Is it 2023 or 1923?
By removing colour from the equation I can focus more on the composition and the tonal values of the image, blacks and plenty of contrast.
My goal is to draw the viewer's attention to the lines, shapes, and textures that make up the image, recreating Soho's specific, almost tactile, feel: leather, stockings, hair, skin, sweat, latex, signs in the night, rain, and reflections. These are all recurring elements which act as a frame for the Soho's community.
Some of my images are multi-exposures that are set to capture the essence of the subject like a recursive collage.  The technique is rather simple: the camera shutter is set on bulb mode, opens and remain open, whilst a flash is used to create a series of lamps. Each of these lamps records  incremental exposures within the same image. The camera shifts, twists and pans across the scene and the image is completed when the bulb mode stops.
Through this process images are no longer reproduction but invention. As it is all extremely fast, results are messy, crowded, confused, drunken, blurred, somewhere sharp, somewhat fractal. But one can zoom within an area of an image to  discover details, clues, explore further, recall.
Combined, flash and black and white photography are my means of communicating my experience of Soho and its community, fixing it in my memory, through the portraits of the people I meet. Being a participant is the essence of this work, every Friday, every week.
––––––––––––––––––––––––––––––––––––
Thank you for sharing this with us Giulio! You can see more of his work at his website here.
Click on this link and send in your project/work: Get Featured. *We are looking for projects, not individual images*
Oh, and click here to see a few of the photographers that have been on the site before https://www.japancamerahunter.com/?s=featured
Please submit your images (not website links)  1500px across. It would also be extremely appreciated too if they are numbered and sequenced appropriately. Don't forget a summary about the work and yourself. 
Please keep comments polite and constructive.
Thanks!
-JF