PHOTOGRAPHY ZINES AND BOOKS NO: 46
Stalking by Sindre Deschington
Who?
Sindre Deschington is a Norwegian photographer based in Olso who works within the realms of documentary work, portraits, travel and street photography. He works with both commercial and editorial clients with an approach that is grounded in reality as the work here in "Stalking' shows.
What?
Stalking is a photo book dealing with the issues surrounding the act. He goes about this using a combination of court transcripts, victim statements, and statistical facts in conjunction with haunting black-and-white images reminiscent of a noir-aesthetic. Going through the book, it opens up with general statistics, legal definitions, quoted dialog from stalking victims, and the effect the act has upon them. It then launches into a particular case and the effect of which was similar to visual version of Truman Capote's "In Cold Blood." The photo's really lend themselves to the atmosphere of the stalking case.
Why?
Why not? This photo book aims to impart the horrifying feeling of always being watched. How it affects the victims, as well as how it's dealt with within the legal system. While stalking is a common occurrence today, it is still not taken seriously, and victims suffer much more than we can imagine. While this project concerns itself with stalking in Norway, the emotions described are still relevant all over the world.
Where?
You can mail the artist directly here. Dual language versions are available in both English or Norwegian.      
Journal Issue 1 & 2, and MODS by Matthew Fleming
Who?
Matthew Fleming is a UK based photographer. Photographing from a young age, he specializes in 35mm photography…largely within the travel genre and various other projects for his personal work. While his commercial work spans music and cycling…
What?
There are three zines here. MODS is a 2020 self published work that examines the Ribble Valley Mod Festival in the UK. It is all shot in 35mm, Illford HP5. It features not only all the staples of Mod culture but great portraiture throughout!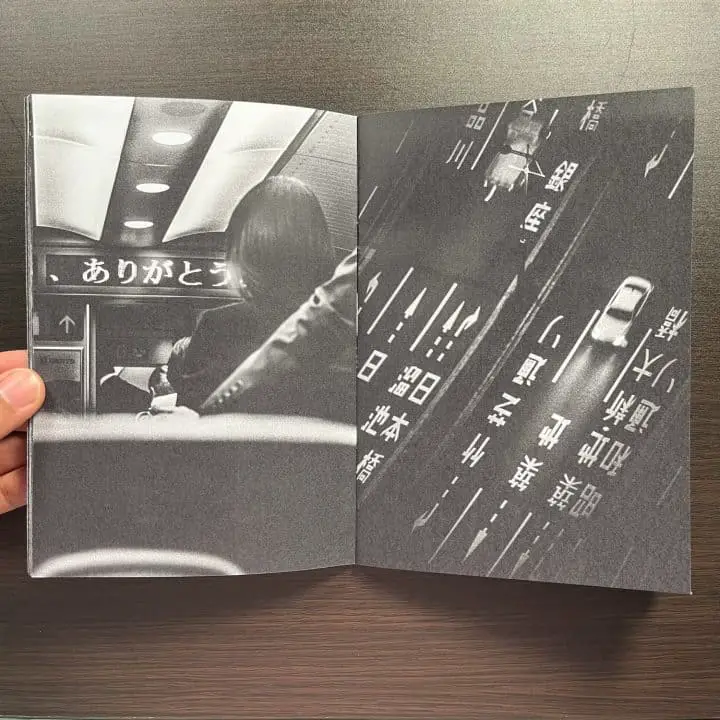 Journal Issues 1 & 2 are a newer and ongoing series. As the title suggests, it is journal style of photography, well edited, capturing the scenes he comes across. The 2nd journal of which was taken exclusively in Japan, mostly in Tokyo. His penchant for symbolic items found in the streets, diagonal lines, and visually intriguing signs shines despite the local for cohesion between the 2 issues.
Why?
MODS captures a subcultural movement since the 60s. With it, you get the good and the bad from those times in manner that Fleming simply captures as it is. Journals simply reflects the fun penchant for just going out and shooting whatever comes of interest. Really exhibiting one's style.
Where?
All three of these are available through his website here! They are modestly priced at 7-8 pounds:
MODS
First Edition of 100 Copies.
A5 Portrait
36 Pages
300gsm Uncoated Cover
170gsm Uncoated Inner
Journal #1
First Edition of 25 Copies.
A5 Portrait
28 Page 170gsm Uncoated Inner
4 Page 300gsm Uncoated Cover
Journal #2
Signed and Numbered.
First Edition of 25 Copies.
A5 Portrait
32 Page 170gsm Uncoated Inner
4 Page 300gsm Uncoated Cover
———————————————————————————
Thanks to our two guests for their submissions, it is a really cool thing to be able to share them all with you. And remember, this is open to everyone. If you would like to have your zines or books featured then all you have to do is mail me. Hopefully there will be plenty more of you who want to get your books and zines out there to the world. Another installment will be coming soon.
Thanks
-JF