Photography zines (and books) No: 31
It has been an absolute age since I have featured the books and zines that fill up my office. That is not for lack of submissions, rather lack of time. I am doing the job of three people at the moment. Still, enough of my gripes, here are just some of the fantastic books and zines that I have been sent recently.
Glasgow 10/9-19/9 By S.A.Robinson
Here we have another great submission from the guys over at Fistful Of Books, I say guys as Fistful of Books is Simon Robinson. So this is how own book. And it is covering what was a very important moment in the history of the UK. The vote by Scotland on gaining independence.
This lovely little book chronicles both side of the people, showing their passion and sometimes anger towards one another. this was a tense moment for many in the UK. I even had Japanese people here asking me my opinion on it, so it was pretty major news.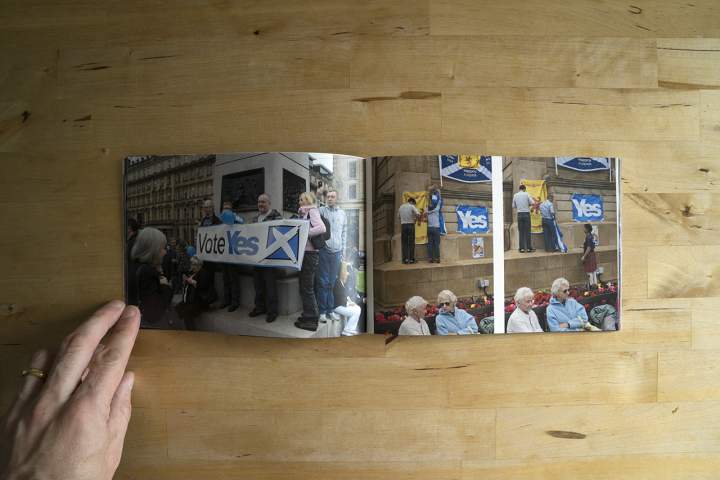 It is really nice to see both sides of this and how the people came together to present their points of view, share their beliefs and make themselves heard. This was really a turning point in the history of the UK, no matter the outcome. And this book takes you on a journey through those emotional days with a well edited storyline.
Right up to the final moments you see the highs and lows run through the work. With the final pages being for some a party, for others a time to drown their sorrows.
You can grab yourself a copy of this one over at Fistful of books
You're not from round here, are you? by Dessrihana Utomo
This is a really beautiful piece of work that baffled me at first. When I flicked through it before reading anything I thought it might be the work of a group or collective because of the varied locations.
But then I found out that Dessrihana's family live scattered across the globe, hence the photos from all over. The photos in this book are taken from Singapore, Norway, USA and Indonesia. Really different locations and very different cultures make for some very striking imagery.
There is a sense of isolation brought on by never having a place to call home which I can certainly relate to. Japan is my home now, but for a very long time I didn't feel settled anywhere. I still get itchy feet though and have to escape sometimes. The images in this book convey that feeling for me very well. They are humorous and melancholy at the same time.
There is a real sense of being lost in this book as you skip from continent to continent, but at the same time there is pleasure in that feeling, as you don't fit in anywhere, which makes for interesting observations. From a photographers point of view, this nomadic lifestyle is something we all dream of in some for or another.
You can see more or even get yourself a copy of this wonderful book at Dessrihana's site www.dessrihana.com
End of Empires by Andrew Smith
This is a fascinating book. A look at one of Britain's last remaining overseas territories. From the time when the sun never set on the Union Jack, to now, when the validity of such territories is frequently called into questions. Andrew spent 2 years in Spain and came away from there with this piece of work.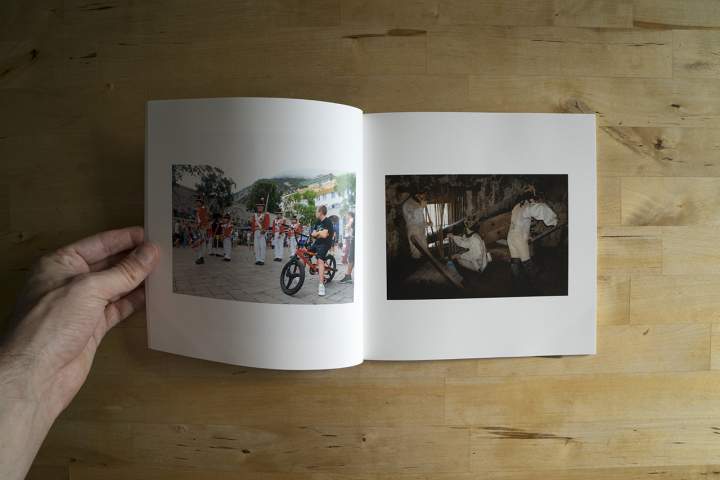 Gibraltar is fascinating really. I have wanted to visit for a very long time, not for any other reason that to just be amazed by the oddity of the place. And Andrew has been able to do that for me, by showing the odd mix of culture and the feelings of the Spaniards.
It is an interesting travel story as well, as Andrew takes us from Gibraltar over to the other side of the fence, so to speak, into Spain. I think this also highlights the obvious absurdity of the situation there too. The fact that anytime an aircraft lands at the airport the entire islands traffic has to stop is rather amusing.
You can get yourself a copy of this limited edition book through Andrew's Etsy shop.
Flesh Blood Skin Bone Tooth Nail by Michael John Hood
This is a very simple book of very striking portraits put together over the space of a few years by Michael in his hometown of Canberra. At first glance I thought it could be somewhere like San Francisco as the subjects are so diverse.
At first glance this book seems like a fairly random selection, until you go through it a few times and look at the little connections that each image has to the next. The piercings, the hair, the body art, all of these images have something to connect them to one another.
Michael has a real eye for people and seems to be able to bring out the best in his subjects, giving us a tiny glimpse of what their characters may be like.
I really enjoy how this book has been edited, apart from the way the images compliment one another. The back grounds and the image quality, Michael has done a sterling job of editing this.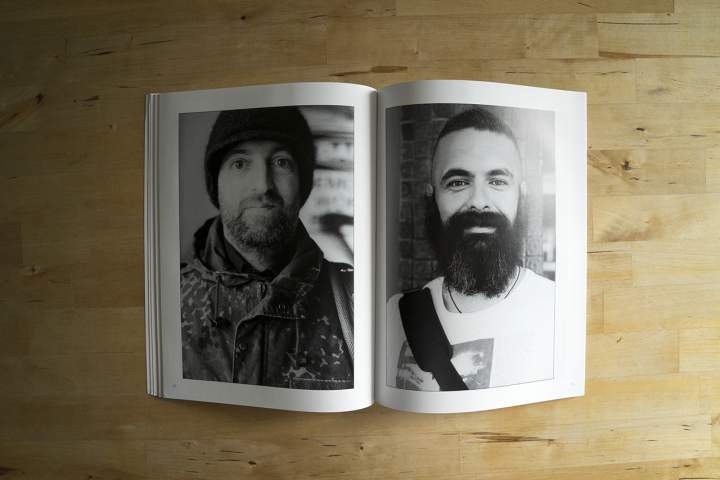 You can find out more about this book and Michael's other work over at his site www.mjhoodphoto.com
Reminisce or Swallow by Alex Dalepena
I believe I was given this book when I was in Hawaii the last time. It is an art photo style book of mixed media images that straddles photography and fine art. With a little bit of poetry and philosophy thrown in for good measure.
The work speaks out to me about self reflection and self doubt. The way that we convey our emotions into weapons against ourselves. Alex's work shows a variety of emotional states and conflicts that are presented very well in this piece.
The accompanying text tells of a heartbreak and the range of feeling that were run through. It is well put together and give you a timeline of emotional highs and lows. It is a really beautifully put together piece and very personal too.
Alex has also worked with a variety of different printing techniques to achieve the results we see in this fantastic piece of work. A great deal of work went into producing this. Perhaps catharsis?
You can find out more about Alex's fascinating work at www.alexdelapena.com or nolovehnl.com
Earth Water Fire And Emptiness. Tokyo Landscape by William Ash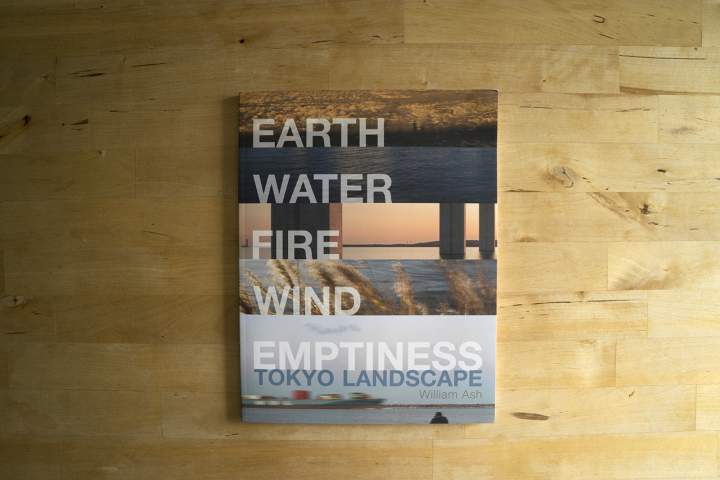 In was saving this one for last because of the subject matter and how it is something that is rather close to my heart. Inside there is information about the city and the population demographics. But what is really interesting to me is how the city is presented.
I have been living in Japan for over 10 years now. Something that I never envisaged for myself. And this book sums up perfectly the things that I see and how they affect your feeling of personal space. Japan is unique, but often not in the ways many people thing it would be.
These images show the clutter, yes strangely empty space that populate Tokyo. For its size and all the people living in such a spce you would imagine Tokyo to be like Shibuya all the time, but it is not. Tokyo is absolutely huge and covers city, mountains and even tropical islands. And that is what makes this book so beautiful to me, it shares those places that I sometimes overlook yet see all the time.
William has edited this book perfectly and there are wonderful descriptions of the areas, which have all be translated into Japanese too. This is a brilliant view of a city that continues to shrink, yet struggles to understand that it is doing so.
You can see more of William's work at www.hakusancreation.com
Thanks to all the guys for their submissions, it is a really cool thing to be able to share them all with you. And remember, this is open to everyone, all you need to do is send one to me. If you would like to have your zines or books featured then all you have to do is mail me. Hopefully there will be plenty more of you who want to get your books and zines out there to the world. Another instalment will be coming soon.
Thanks
Japancamerahunter