Jesse's Book Review – Portrait of Hong Kong by Fan Ho
Found the "Portrait of Hong Kong" by Fan Ho laying around the office…signed at that! The immediate forward that followed struck me as it by Hong Kong director John Woo and what ensued for me was a really unique discovery… a polymath and Hong Kong renowned, Fan Ho began his career as an "amateur" photography gaining acclaim in the salon systems, before becoming an actor.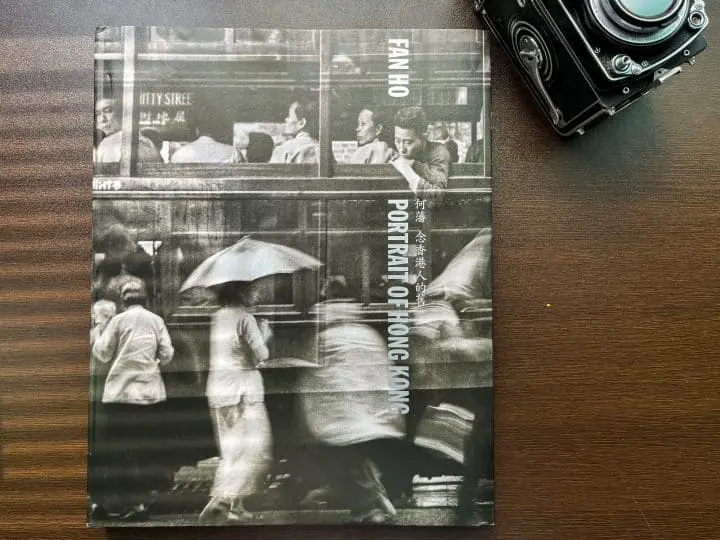 Film
He most notably starred in the Shaw Brothers adaption of "The Monkey Goes West" based on the famous 16th century Chinese novel. There after he became a filmmaker himself started out doing acclaimed low budget films (1969's "Lost" perhaps his most acclaimed), while becoming internationally known for erotic films as was the times where Japan then the biggest Asian film industries went into the "Pinku Eiga" and "Roman Porno" films as they were called. He finally returned to photography there after cementing the title, "Master of Light" while his 1950s and 60s work remains the most appreciated.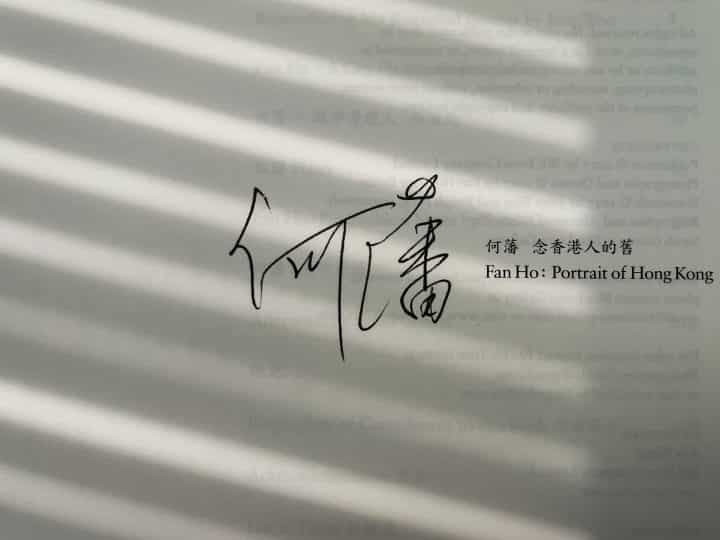 A Time Capsule
What the book offers is a compilation of never before seen images taken around those early years. They simultaneously serve as a time capsule of an old Hong Kong and Ho's style in general offered in both color/ black and white. When compared to his other books the works here are a lot more documentary base a subtle in their stylization reinforcing the first function of a time capsule.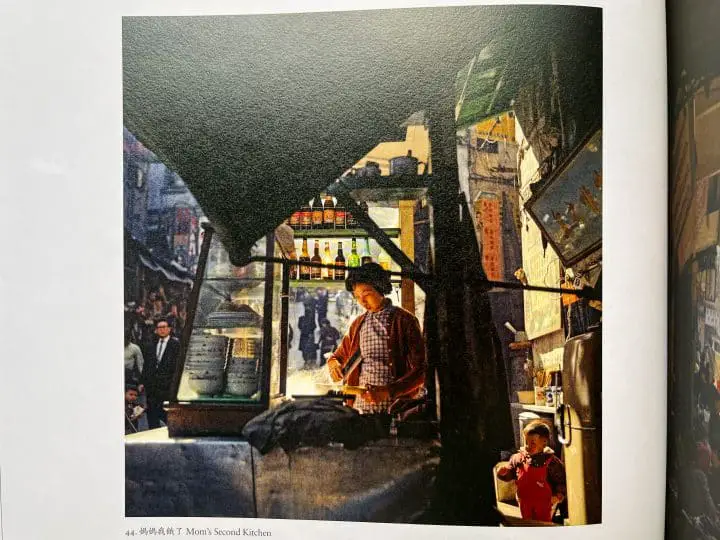 "Thoughts on Street Photography"
Interspersed throughout are very concise quotes from his manifesto,  "Thoughts on Street Photography" that he wrote when he was 28 years old. Here is an excerpt that correlates to the more documentary style nature of the photos selected for this book in contrast:
"What is beauty?
Some people emphasize objective truth, asserting that everything has an innate beauty, and that artist is merely the messenger.
The other school of thought accentuates the value of subjectiveness, with the belief that beauty is a concept. Only if the artwork can exhibit such a concept can it be considered as beautiful."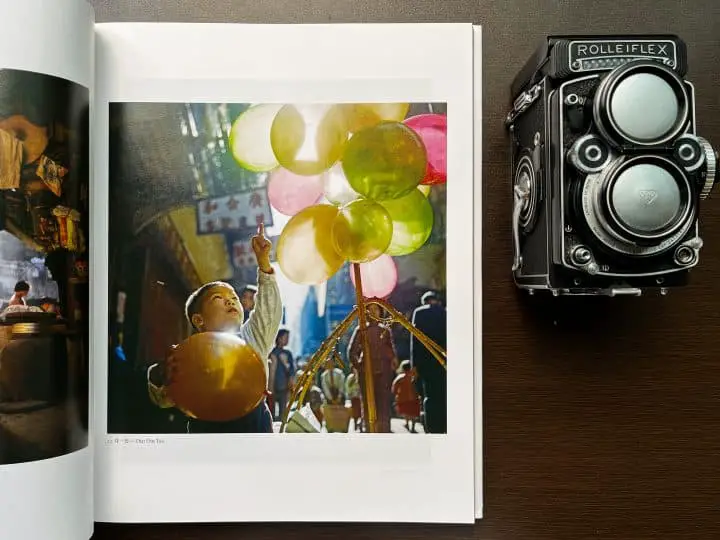 But really the excerpts are quite valuable and even more so back then as photography wouldn't truly be intellectualized till the structuralists/post of the 70s took notice of the mediums true depth. Yet I like the practicality of his words something more akin to practical thought something perhaps a Henri Cartier-Bresson would impart at that early of a time.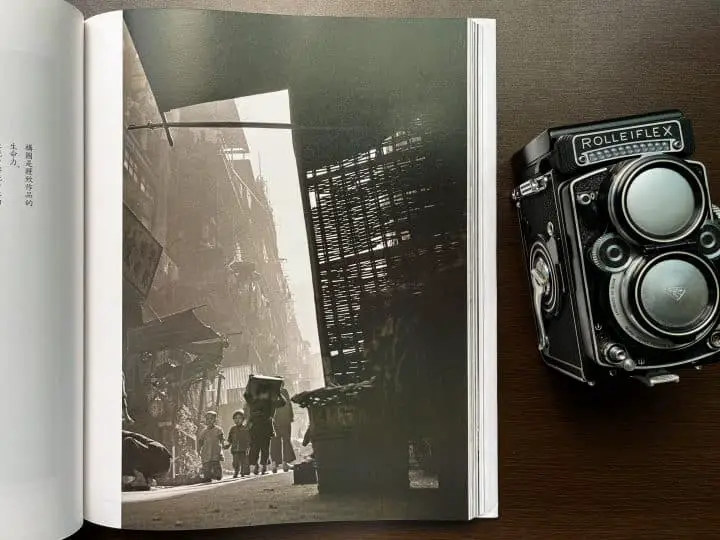 Children
From the photos here you can see the book is concerned with everyday Hong Kong life. Simply people going to and fro with an equal emphasis upon children. Something you always notice in older photo books as society today makes it much more difficult, and rightfully so. it is just sad because children photograph particularly well, especially when a camera is put in front of them, they are almost impossible to predict.
Randomly I liked the photo essay about the camera and children in relation to the history of cinema by Mark Cousins. Although decades older the Japanese classic silent film "I was Born But, …" about two boys understanding the future of life's disappointments rings relative when viewing Fan Ho's photography of children here. Something perhaps a biographical note of being separated from his parents during WWII conjures.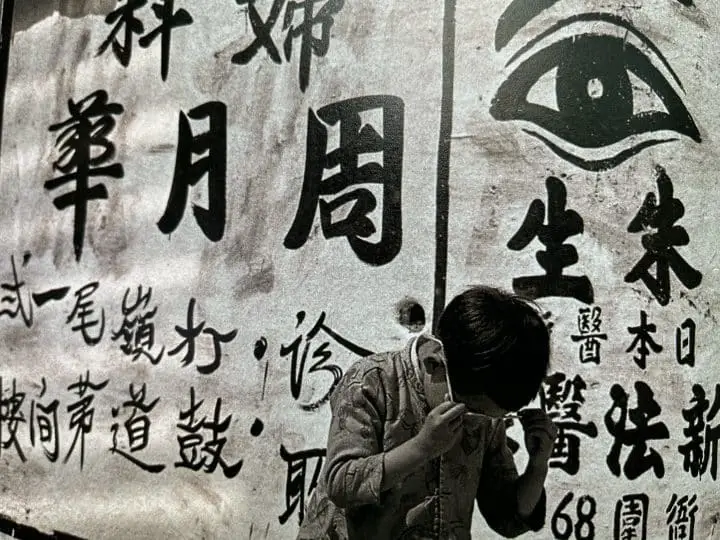 Conclusion
In all a really culturally significant book of not only a polymath but a time that can never be again. Perhaps the latter is indicative of any old photo book but it his less stylized approach here that supports such a sentiment. At 220 pages, it has a lot of re-read value and comes at a good size at 264 x 328 mm. It is bilingual in both Chinese and English and includes most importantly 153 never before seen photographs. It can still be had for under $200 where not sold out, if you do a quick Google search. It is the photographer's final work as it passed before it could be completed.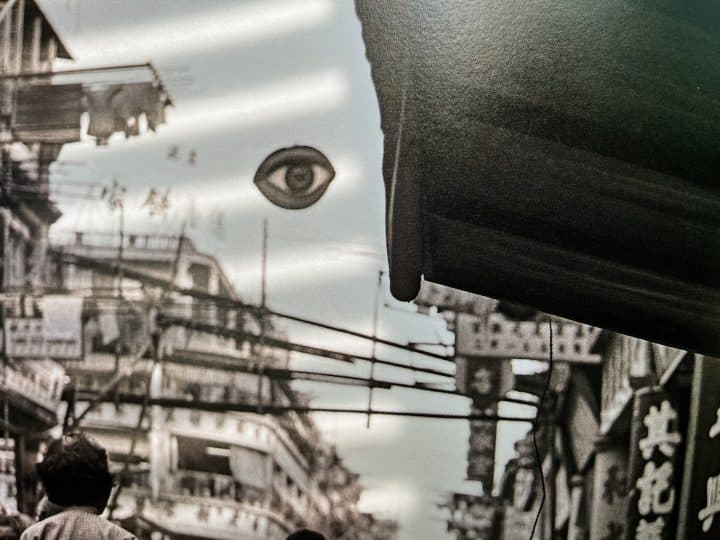 -JF
For other book reviews click here.