Jesse's Book Review – Life and Work by Sune Jonsson
For those who have been following along, this will be the forth of a series of reviews of Swedish photographers whose books I have reviewed in context of the canon of Swedish photography…albeit loosely. Sune Jonsson Life and Work is precisely that.
The photographer is one of the classicists of Swedish photography along with Gunner Smoliansky leading up to Christer Strömholm the co-founder of Fotoskolan academy, the school in the 60's that would help define a generation of Swedish photography. The latter of whom I didn't source a book to review…SO…Jonsson was the pre-Fotoskolan photographer I chose to illustrate Swedish photography before that movement.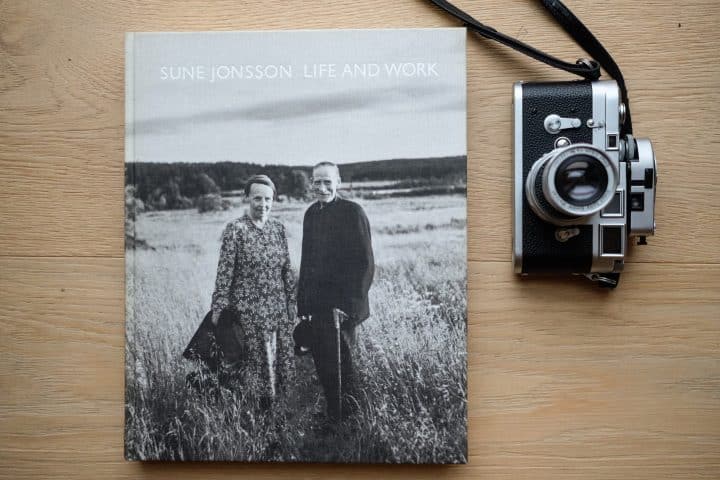 Life and Work consists of work from the 50s and 60s in remote northern villages of the Swedish countryside. The world view of Sweden, aside from minimal functional design, in terms of its fauna tends to be misunderstood. Only the northern sections are as arctic as it is typically thought of. Most rarely even venture that far north, so even to Swedes his work may even appear exotic.
As an American, I would say Robert Frank's images especially of the middle America and the mid-west are viewed as otherworldly to Americans of most major cities and vice-versa. I experienced it when I showed my Nebraska series to Baltimore photographers.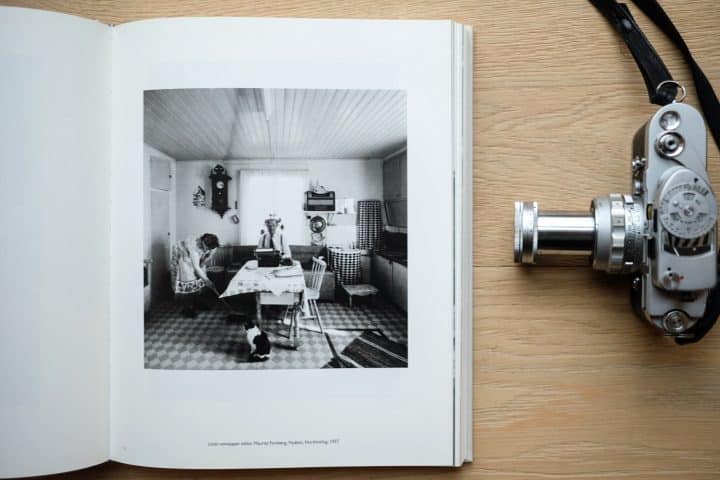 But with that my time in Sweden has been about trying to ascertain a national photo identity. Most street photography in Stockholm lacks just because it is such a modest European city. Most outside would guess it is Germany etc, of course if you know, you would right away know the difference, but as an identity per se it doesn't really exist in a world perspective.
Through great photography most know Shinjuku, the American west, or UK suburbia. You can attribute a photographer/photo book with those locales if you gave it a second with any basic photography knowledge. But Stockholm….I think anyone would be hard pressed.
But with that I have found the countryside much more unique than the capital with its peculiar Falu red painted country homes stemming from red pigments found in copper mines (that too is functional) and the tiled stoves interiors the home structures are built around. But it is precisely this character and locale that Jonsson captures.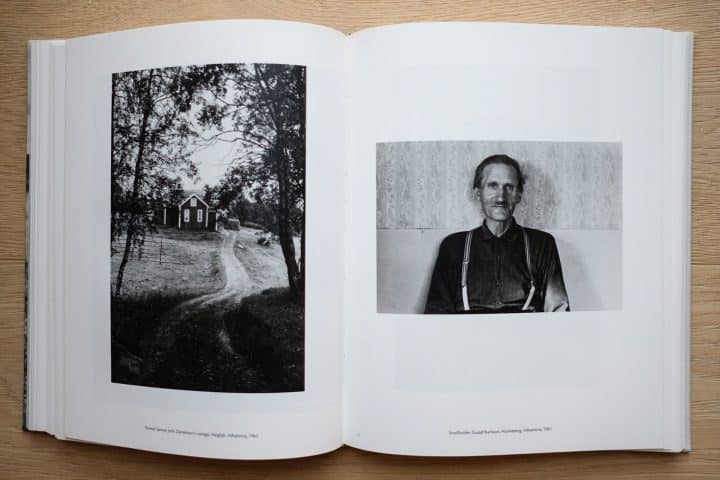 Swedish country homes have impossibly functional symmetrical interiors that often if you open one door will lead through the room to another door perfectly in line. This all then is designed around a chimney system in geometric quadrants. Kitchens tend to look the same with a wider evoked fans and bread ovens. Wood is exposed in every other room, that is aesthetic but certainly unintentional…and more or less this is all captured through the photographer's lens.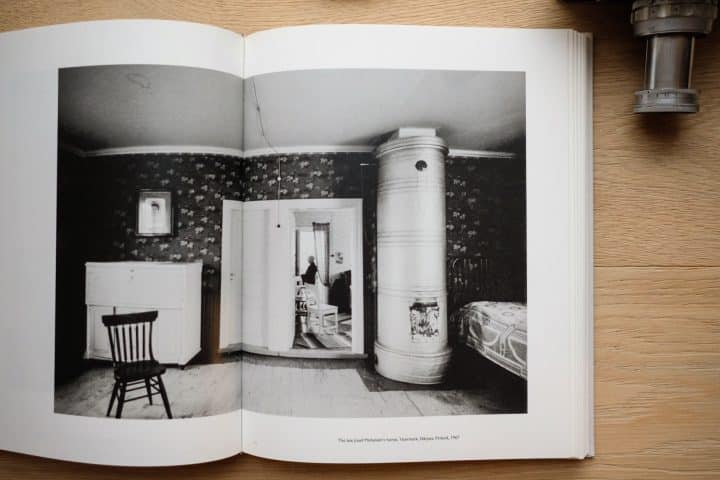 He heightens the geometry reducing these doorway etc into rectangles to frame his subjects. The space in between rooms becomes a play in vanishing points exaggerated by increasingly smaller rectangles.
The way the northern light falls into this homes through traditional window panes is something not film noir-like, but much more classical since most Swedes forgo any curtains what so ever let alone venetian blinds.
In short the interiors are classical and this notion is reconfirmed by anyone who has simply tiptoed around the high points of their art in other mediums as this atmosphere can be seen in the films of Ingmar Bergman or the paintings of Carl Larsson.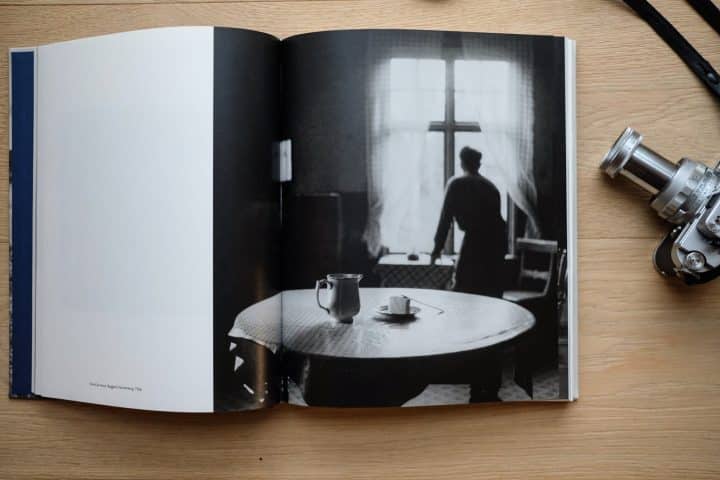 There is throughout a good mix of portraiture and land scape. The photos are intimate, never imposing…this isn't foreigner making his commentary on a people but a man amongst them who just happens to posses a camera, sensitivity, and a lot of skill. Among the four books I reviewed this one would be my favorite offering me what I and perhaps think most enjoy about Sweden…the countryside.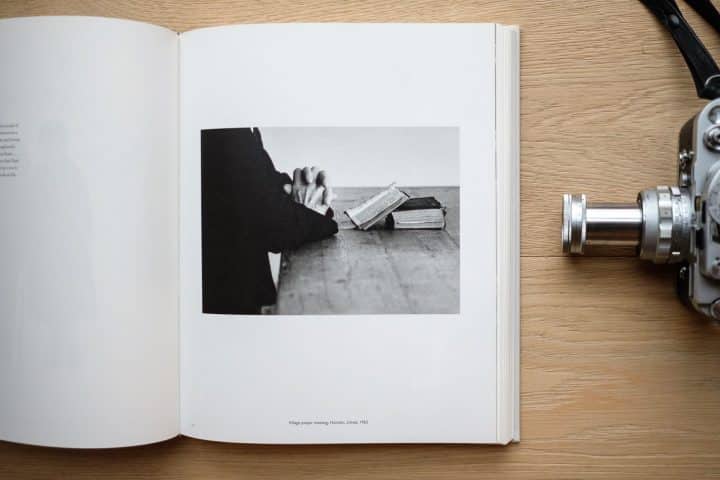 For all of this, the book is modestly priced at around 30 USD and it is a coffee table sized book through and through. There is a nice 20 page essay with over a hundred photographs. Of the four books I reviewed this perhaps is the best buy (I am a photo classicist, excuse my bias), although a Lars Tunjbörk book is a must own by anyone. Will purchase both myself when I get back to Tokyo to save myself the extra luggage…but please enjoy!
Jesse Freeman is a friend, photographer and movie buff. He has a great knowledge of photography books and classic cinema. He can also be relied upon for decent music recommendations.
You can see more of his work and passions at the following places:
https://www.instagram.com/jesselfreeman/
http://www.flickr.com/photos/imnothinginparticular/
Want to read Jesse's other great reviews? Then click here to go to the archives.
JCH