Camera Geekery: JCH Shunga T-Shirt
It is that time of year again with summer here, we have a new JCH T-shirt release! The summer before the start of the pandemic we released the "JCH Ukiyo-e T-Shirt" and the first summer during the pandemic we modified the shirt to the  "JCH Ukiyo-e T-shit 2020" featuring a mask. This year and maintaining the continuity we decided to stay with the traditional Japanese woodblock prints with our latest T-shirt. Introducing the new and limited edition "JCH Shunga T-Shirt."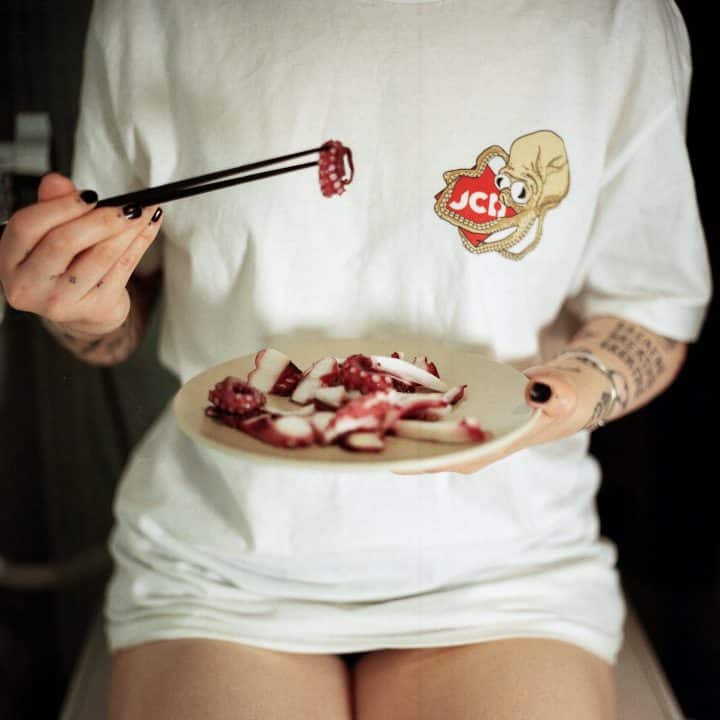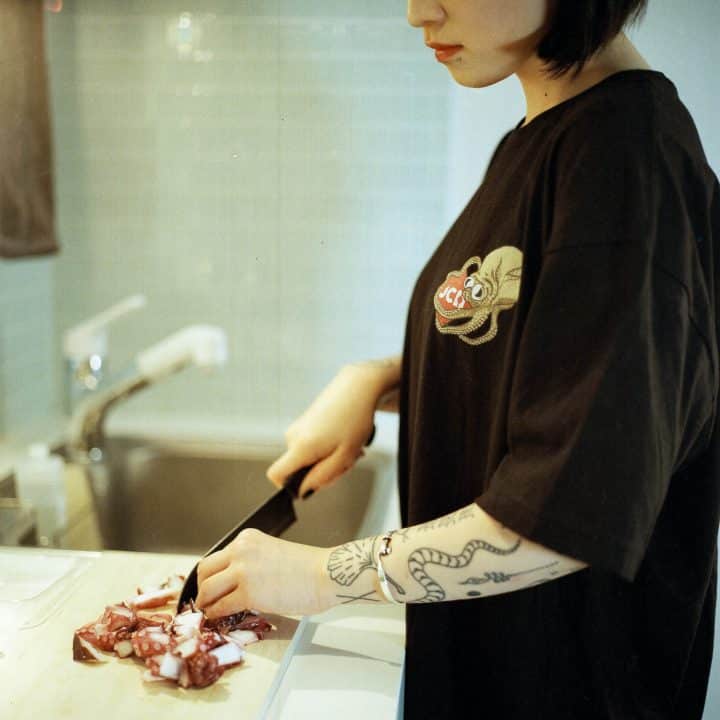 Shunga
Our in-house designer, Michael Nguyen, designed this new shirt inspired by a specific genre of Ukiyo-e… Shunga! Shunga translates literally to "spring pictures" and is an erotica based art tradition featuring remarkably explicit sexual acts made during the Edo period (1603-1867).  Presented in a matter-of-fact manner: the prints feature sexual pleasure, female sexuality, and homosexuality as a celebration heightened by the comedic exaggeration of the genitalia.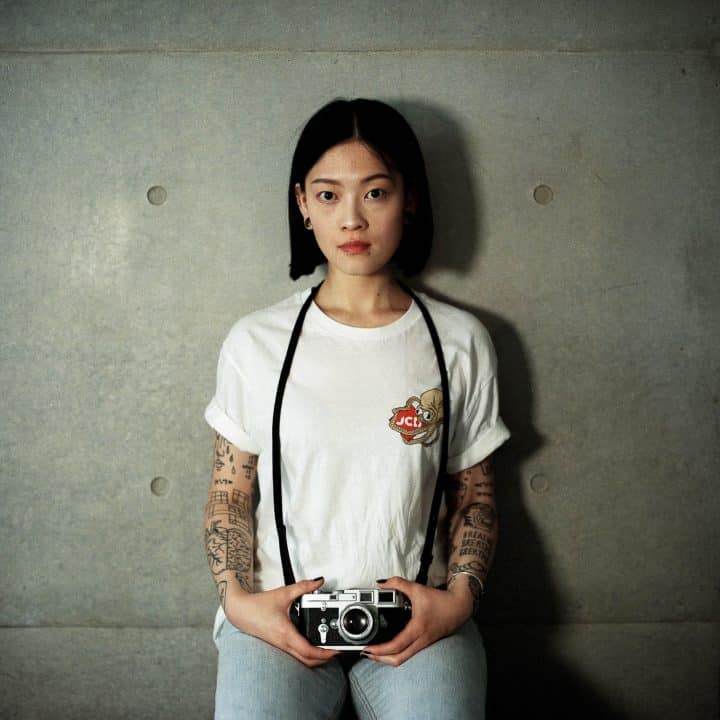 During its time, it was often circulated amongst close friends or sexual partners after it was officially banned in 1722 which did little to discourage its popularity. Beyond its aesthetic appeal, to some extent it was known to function as sexual education for younger couples and although purchased mostly by men of all classes, Shunga was given to brides amongst other gifts suggesting their value to women. Internationally, or more specifically in Europe, Shunga would have been deemed pornographic in conjunction with Christian and Islamic denunciations of sex; the Shinto religion didn't deem sex as sinful, but rather embraced it.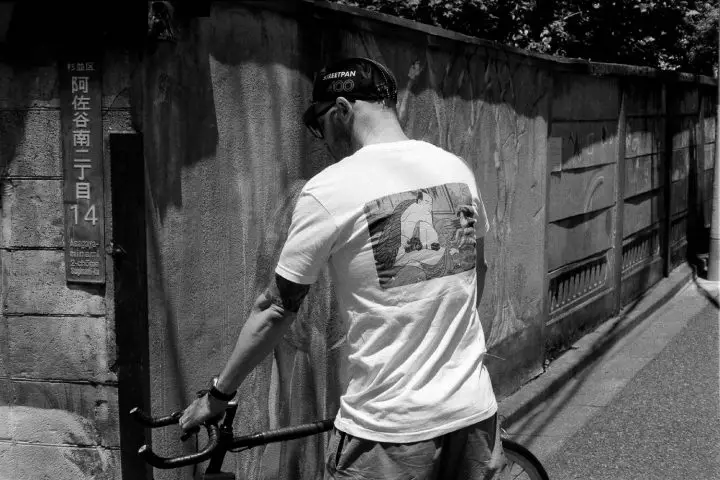 Art
Shunga is an impressive tradition of pre-modern erotic art and a sort of testament to what was colloquially known as "the floating world." Although officially closed to the west, the art form serves as a testament to an open-minded, uninhibited society that allowed artists to express pure originality and unrestrained emotion. We can see the lasting influence in Japanese photography today through Araki,  (the book in the photo below, reviewed here) etc and cinematic forms of pinku eiga and roman porno.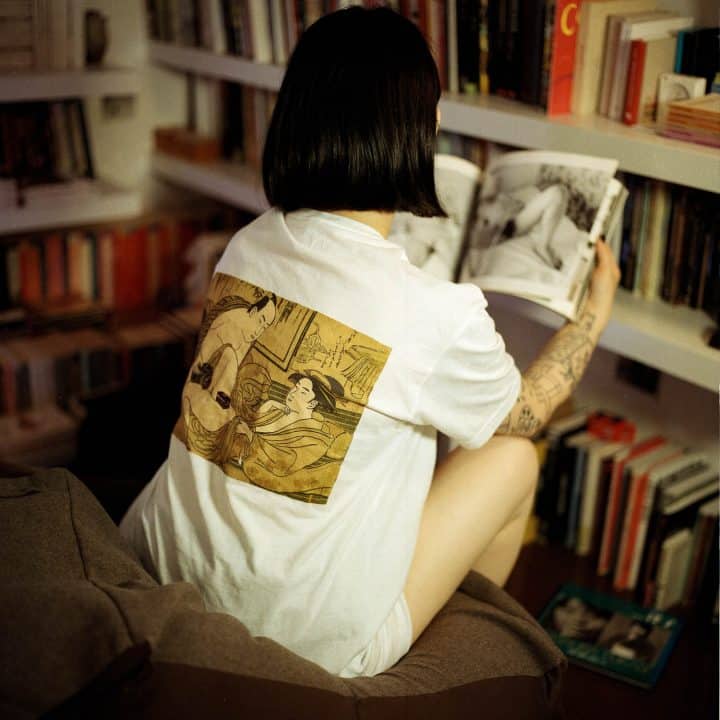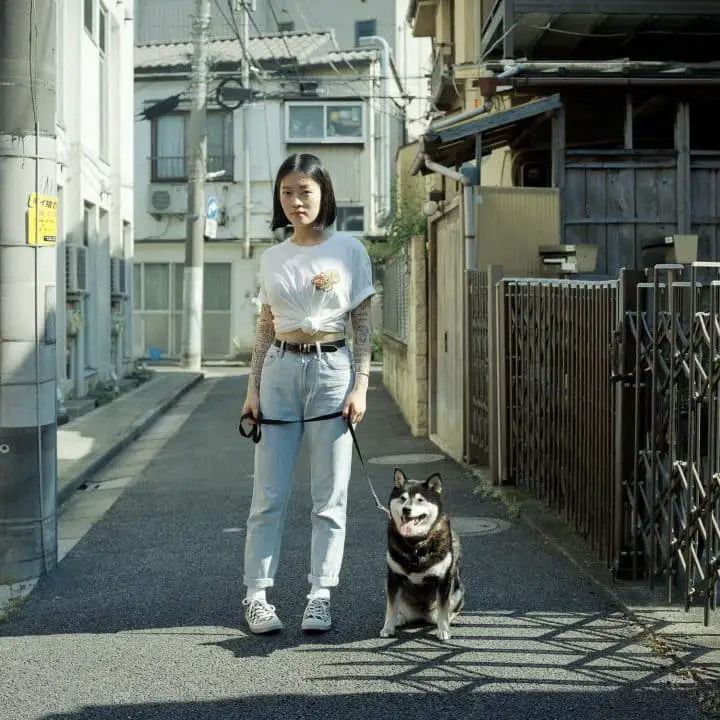 The Design
For the design, we paid homage to perhaps the most known Ukiyo-e artist in the west, Hokusai. His iconic "The Great Wave of Kanagawa" is all but synonymous with Japan, yet slightly lesser known was his foray into Shunga. His most famous work is "The Dream of the Fisherman's Wife" depicting a nude shell diver and two octopuses. The front of the shirt features the JCH logo with a similar octopus, while the back is an altered version of a lesser known artist named Eishi and his work simply titled, "Shunga."
We censored the genitalia with JCH Streetpan 400 and a Nikon F suitably and despite the Instagram responses that the two should have been reversed…compositionally this just came off stronger.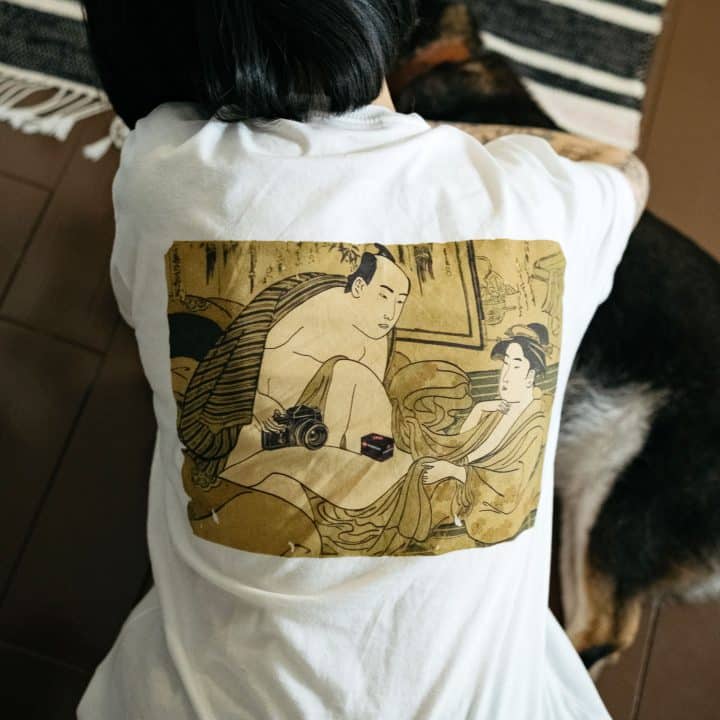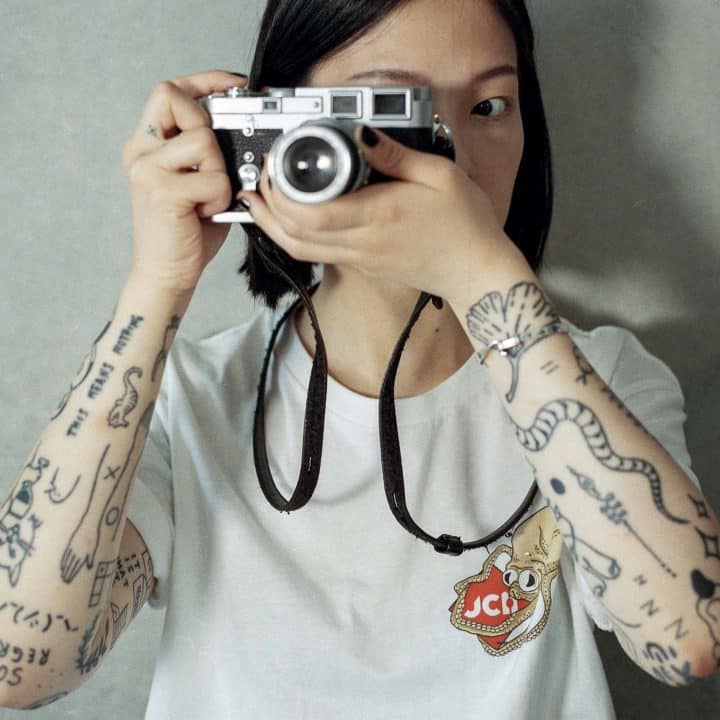 Purchase
You can purchase the "JCH Shunga T-Shirt" In the Spring Store here.
It is available in XS-3XL and 8 different colors!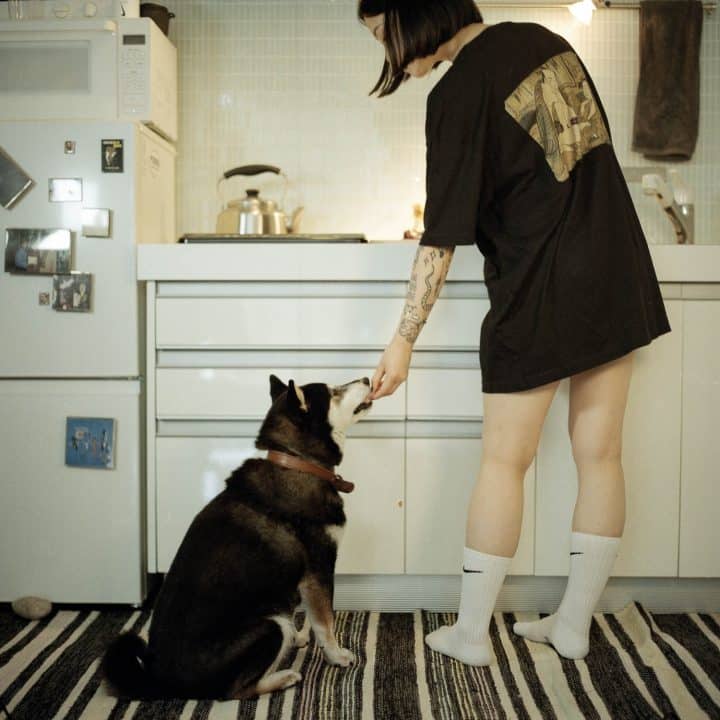 Cheers!
-JF