LOVE AFFAIR WITH THE LEICA M2
by Jesse Hayes
1957 brought about the introduction of the Leica M2, a so called "budget option" to the Leica M3. It was sleek and simple, calling less attention than its older sibling. The M2 has always seemed somewhat of an underdog in the M series, never having the cachet of the M3 nor the popularity of the M6. Yet for some reason it's the model I've always been drawn to.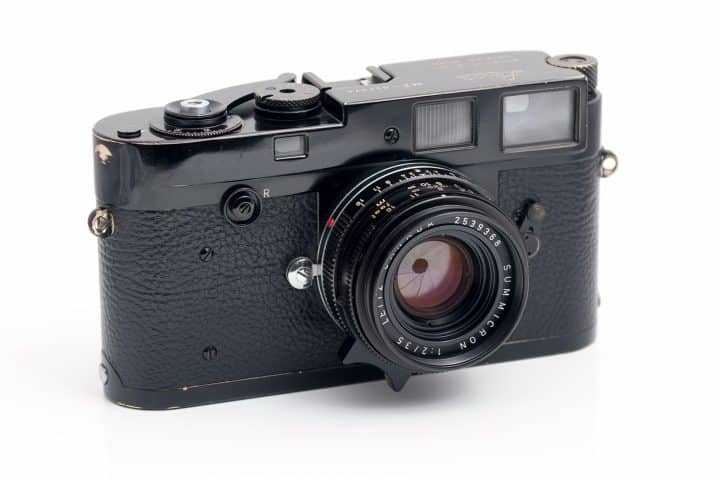 THE SILVER M2
Like many photographers before me, I had long been searching for that perfect camera. Nothing had fully clicked with me. Looking to many of my heroes in photography such as Garry Winogrand, Henri Cartier Bresson, and Jim Marshall, I wanted to believe their magic would somehow transfer from a camera through the tips of my fingers. I knew it wouldn't, but what I did know is they shot a Leica.
When my budget matched my desire, I was ready to pull the trigger. At the time the two Leica models within financial reach were the M2 and M3. I ruled out the M3 based on the absence of 35mm frame lines.
After weeks of trolling eBay, I eventually found and purchased my first Leica. What arrived on my doorstep was a 1962 silver Leica M2. It wasn't perfect. It had scratches and dents, but it was my first M2 and it was mine. With money I had left over, I also bought a 35mm Leica Summaron and shot with that setup unchanged for a year.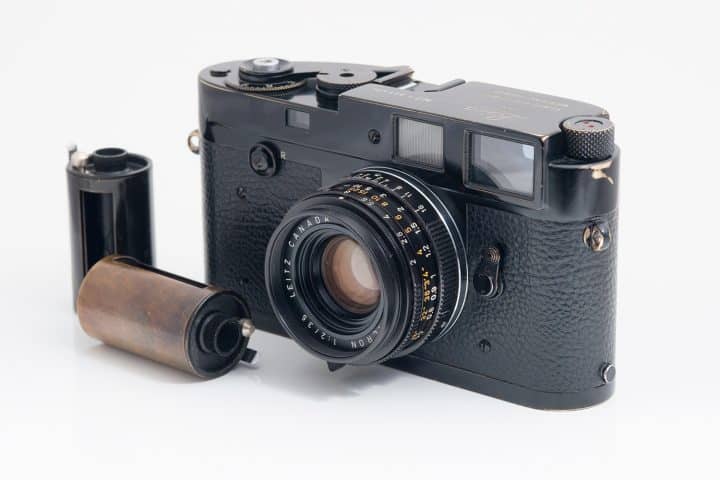 THE BLACK M2
Then something happened. A shiny black Leica M2 caught my eye on a used camera forum. The description stated it had been restored by Kanto Camera in Tokyo. I knew from that moment it had to be mine. I franticly emailed the seller to which he replied, "Sorry, it's sold." Then by some stroke of luck, he messaged me an hour later saying the buyer had backed out. No sooner were the funds transferred from my PayPal and into his. Excitement that had been dashed away the hour before returned.
Black painted Leicas fill the dreams of many Leica enthusiasts and I was one of them. Unlike my previous Leica M2 this one was mint condition with no signs of abuse. It was obvious that it had be properly restored. Soon after I acquired a 35 and 50mm Summicron to compete my kit. Gone were excuses relating to gear as to why my photos were not successful. It was up to me to make it happen.
I can recall my first trip abroad with the Leica M2. I spent four weeks backpacking in Ireland. A pilgrimage of sorts filled with walking and photography. I had my M2, 35mm Summicron, and many rolls of Tri-X in my bag. During the trip I slept in hostels. Like a child clutching their teddy bear, my M2 tight against my side.
It was the perfect camera in every way. It was small, discreet, and quiet. There when I needed it and unnoticed when I didn't. Every trip since then it has been around my neck, waiting to take the next shot. Through hundreds of rolls, it has never once let me down.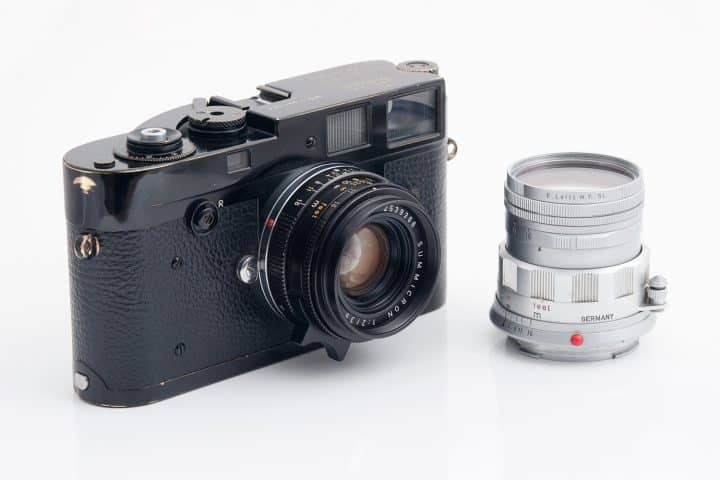 WHY THE LEICA M2?
I'm not here to debate which Leica M body is the best, nor would I try to convince you that the M2 is it. I will say why my M2 works for me. It has a clear view finder with 35/50/90 frame lines. No meter or double set of frame lines to clutter up your view. It works with Leica brass film cassettes and not all M models do (I am a bulk loader, so this is a plus for me). No self-timer, which I find is more comfortable to hold. Older style film rewind knob, although a bit slower to rewind is stronger than the M4/M6/M7 style. Metal advance lever which I prefer over the later plastic tipped version.
It's a simple classic look which doesn't scream Leica. I've heard complaints about the manual frame counter but if you shoot 36 exposure rolls consistently the frame counter ends up a couple frames before one. The quality of this so called "budget model," is on par with any Leica made before or after it.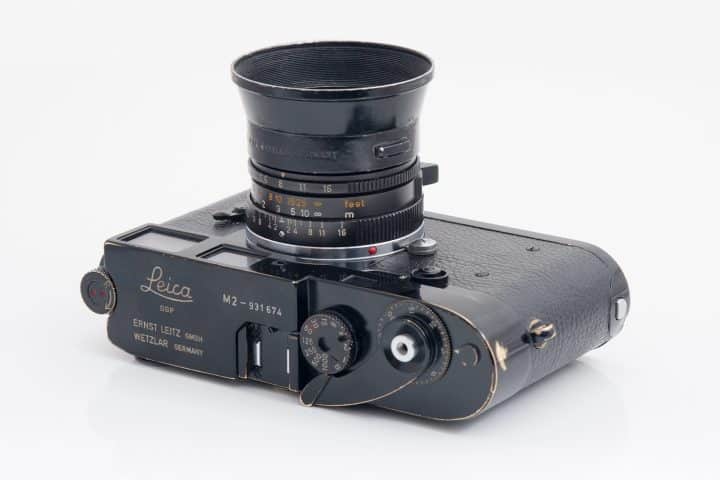 LOVE AFFAIR
I call this a love affair because there is a romantic nature to film cameras and shooting on film. There is a legacy, a nostalgia, and a love for a time when history was captured on celluloid. My Leica M2 was made in 1958. At that time Dwight D. Eisenhower was president of the US, Hitchcock's Vertigo was in cinemas, the hula hoop was all the rage, and a 25-year-old photographer named Robert Frank released a book called The Americans. As you can see my M2 is no shelf queen. Every brass battle scar has been earned through countless exposures. Why do I shoot an M2? Because it inspires and pushes me to become a better photographer. Six years and counting the affair is just as strong as the first time I held this old camera. Here's to many more years with my Leica M2.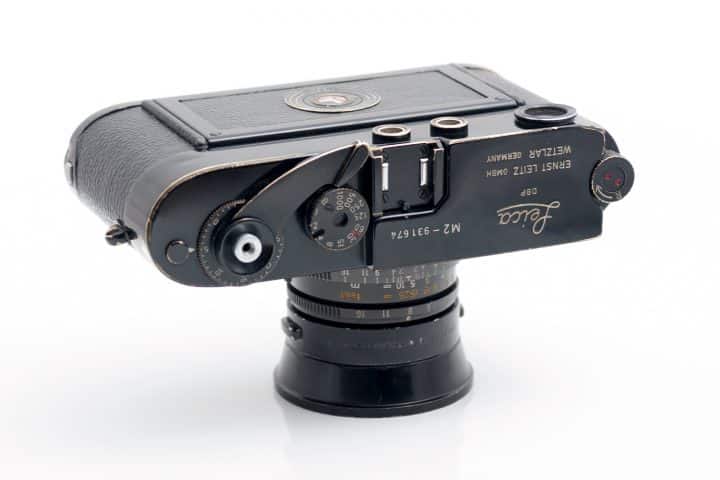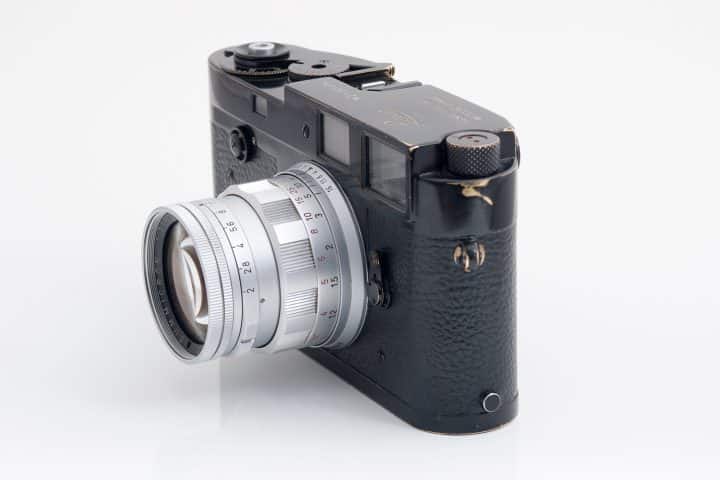 About the author:
Jesse Hayes, Photographer, film junkie, photo book collector, and ex-member of a metal band. Based in the San Francisco Bay Area. Graduate of San Francisco Art Institute. Guaranteed to have a camera around my neck or in my bag with a couple extra rolls of black-and-white film.