Camera Geekery: The JCH 10 year PM2
In the second of the series of special cameras we have created to celebrate 10 years of JCH we are very proud to present the JCH 10 Year Leica PM2, an ode to the great artist Piet Mondriaan.  We wanted a camera that would work well with the geometric of Mondriaan's work and the Leica M2 was the perfect fit.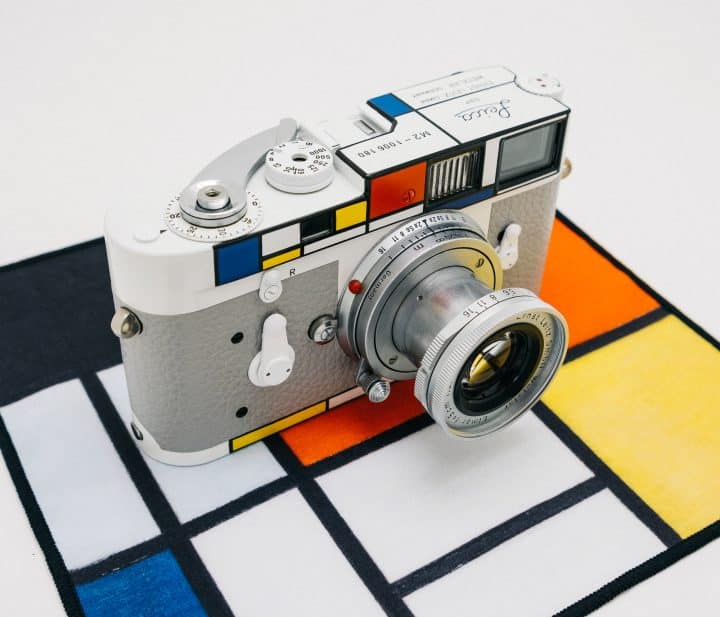 Piet Mondriaan
I am not going to give you an art lesson, but Piet Mondriaan was considered to be one of the greatest artists of the 20th century. He used primary colours and simple geometric elements to change the world of art forever. He was part of the De Stijl movement and was instrumental in creating Neoplasticism, but is most well known for his striking compositions using only three primary colurs, three primary values and two primary directions. Which is what we wanted to re-create on this camera.
The camera
We used a Leica M2 for this one as the sharp edges lend well to the design. And we think this has turned out perfectly. We worked very closely with Kanto camera to create this wonderful camera. It took a while to get things right, but we feel it is just about perfect. The detail on the geometry and the contrasting leather really hits the spot. The camera is presented in a custom made JCH 10周年 HPRC case (many thanks to HPRC too for helping us with this project).
Anniversary
This is one of several cameras and exciting projects we will be releasing in the coming weeks and months. We have already released the JCH 10周年 apparel and there will be more cameras and some other really exciting goodies, so make sure you stay tuned. And please check out the store for new updates too.
Thank you one and all for all of your support for the last 10 years. Here is to the next 10 years.
JCH