Film News: Valoi film holder on Kickstarter
If there is one thing I love it is products that make boring tasks less of a chore. This is especially true when it comes to scanning negatives, which is easily my least favourite part of shooting film.
So when really smart people come up with awesome tools to make scanning easier I am a happy chappy. The VALOI 360 system is a modular multi-format camera scanning (DSLR scanning) holder intended to bring the quality and affordability that a good film holder needs to the more affordable market. And it is on Kickstarter now!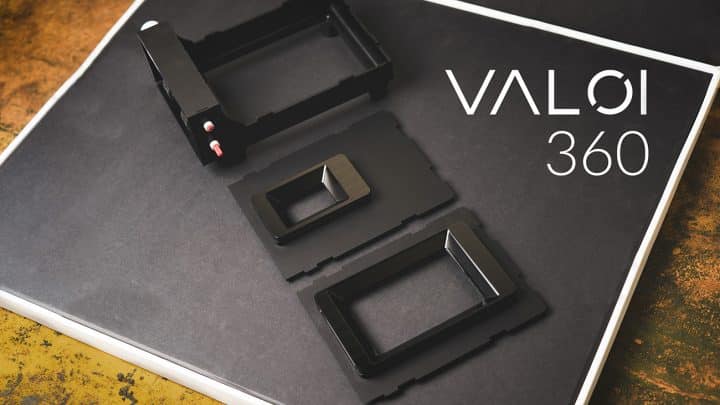 The Project
The project was started by Arild Edvard Båsmo & Wicher van Lambalgen. Wicher is a mechanical engineer by trade, initially brought in to help and later brought on as a co-founder. The two co-founders, Arild and Wicher are currently based in the UK but the product will ship from Tampere, Finland through our partner Kamerastore.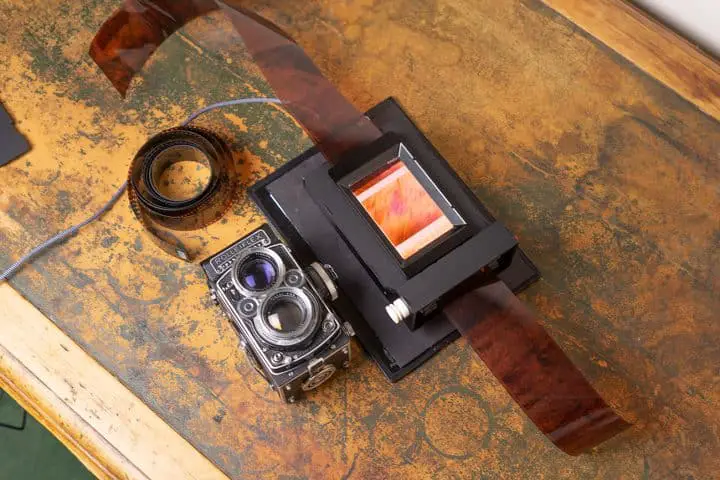 The system brand is called VALOI and the system is called 360. It consists of three main components: Two film holders, one for 35mm and one for 120 (6×4.5 to 6×9, and above with stitching),  as well as the Film Advancer. The film holders can be used on their own and are supplied with rubber dome feet, while the Film Advancer is an upgrade that will help you scan more quickly and with more precision.
Affordability
To keep the price to the customer low but function and precision high, holders are made using injection moulding. The holders use an S-Curve shaped track to mechanically flatten the film, allowing for better flatness than many other holders on the market. This is also a reason why the goal is high. The Film Advancer frame and axles are made of steel, with rubber rollers to advance the film, creating a high quality, long-lasting product.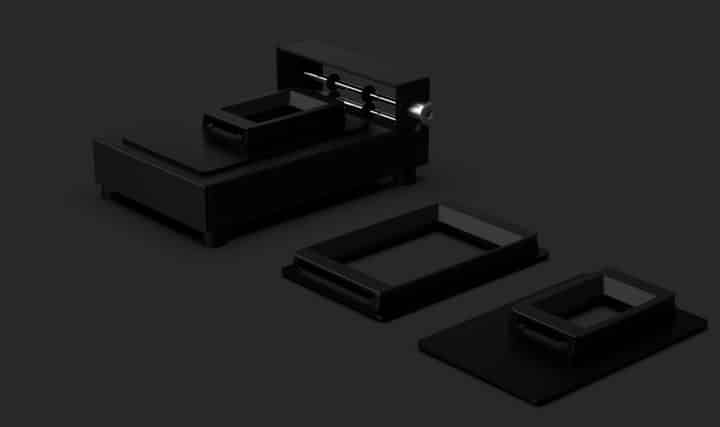 The Kickstarter has been very successful and in 26 hours it has already reached 50%, and 30000€ in pledges, with well over 200 backers. The goal has been set to 62000€ and has to be reached by January 2021. The project has also been given the "Project we love" tag by Kickstarter. 
Website: www.valoi.co
Kickstarter link: https://www.kickstarter.com/projects/valoi360/valoi-360-scan-your-film-with-a-digital-camera/
It looks like this project will smash their goal if they keep on going this way. I really hope it is a success as I get the feeling this will not be the only project we see from these guys.
JCH