SHOW US YOUR FILM: LOCKDOWN STASHES PT. III
Micko Benrimoh
When I first started university, my father gave me his old Yashica FR (seen here with a winder but broken unfortunately) I passed my first roll and thought that magically photos would appear upon taking it out.
Thankfully, I've learned a thing or two about film since then. My kit revolved around my Leica R3 and a 50mm Summicron for the longest time. The R series has to be one of the most underrated camera lines ever, I snagged mine for about 100$ and it's the best investment I've ever made. Now I'll see people trying to sell one lens for double what I paid for my kit plus a 28mm Elmarit.
Other than that, I picked up a Canonet 28 as a little pocket camera for on the go and a EOS 650 from my local shop which lets me use one of my favourite lenses – the 85 1.2 (the only real digital lens I own now) on film. Being able to adapt my Leica R lenses and get aperture priority is also a nice change of pace.
On the medium format side, I picked up a Mamiya 645 kit with a handle, 80mm and 150mm lenses and absolutely fell in love with it (all three photos in colour below were taken with it) Seeing an RB67 at a good price, I decided to get one with a standard 127mm lens, but I'm definitely keeping the 645 with the left hand grip because it makes for such a great portable set up.
Lastly there's the EOS R. I love film but digital pays the bills especially when it comes to event and sports gigs. But I do adapt my Leica R lenses and even my Mamiya 80mm to it more often the not for surprisingly good results paired with the evf and bright/accurate focus peaking.
In terms of film stocks, there's a lot of b+w that needs to be developed. I used Rollei 400 rpx for a while (seen below) but decided to test out some different ones and even have some fun with expired Afga 100 apx. For colour and especially on medium format, I am in absolute love with ektachrome. Something about holding up a 120 slide is just so satisfying and paired with the sharpness of Mamiya glass, the results are amazing. Lomography 800 has also been nice to use, the higher iso paring well with the cloudiness of the Pacific Northwest.
Well, that's my collection. Staring at it and going for the occasional photo walk is great and all but let's hope we can get back to normal as soon/safely as possible!
Cheers,
Micko Benrimoh
Shaun McGrath
Name: Shaun McGrath
Location: Windsor, Ontario Canada
Greetings from Canada. Hope all is well.
Things are a little boring around here, but not to fear – I'm well stocked on the most important item of this pandemic – 35mm film (and a little 16mm too).
I've been shooting on film since around February 2018 and it's stuck with me. As you can see from the hefty size of my stash that I like to collect different types of film to try out.
Every month I stock up on what I think looks interesting or replenish my favourite films. I'm the type to experiment around so it's hard for me to choose a favourite film stock.
If I was on a desert island with only a handful of rolls of film, I would have to choose a motion picture stock like Kodak Vision or Fuji Eterna. I love the deep cinematic tones motion picture film gives. I've slowed down shooting during lockdown, but luckily I have a backlog of hundreds of photos I try to share once or twice a week on Instagram. Below are a few photos I've taken in the past few months before 2020 got crazy! Looking forward to a normal world with lots of photos to take!
Much love,
Shaun McGrath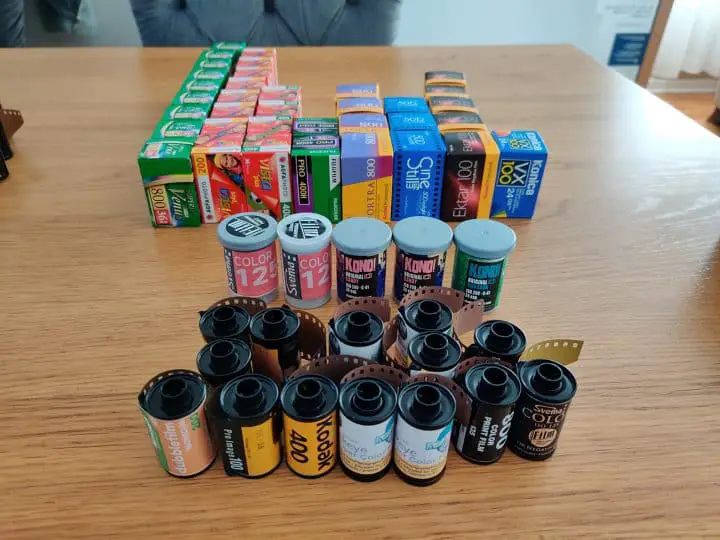 Opera Margot
Hey you! This is my quarantine films collection. Together with my favourite books e my Diana.
I'm opera Margot and this is my Instagram profile: Opera.margot
Hope you'll like it! 🖤🖤
Allan Cordon
Here are some photos of my Film stash and some photos I've taken with my Pentax 6×7 w/ 105mm 2.4!
Thanks!
Allan Cordon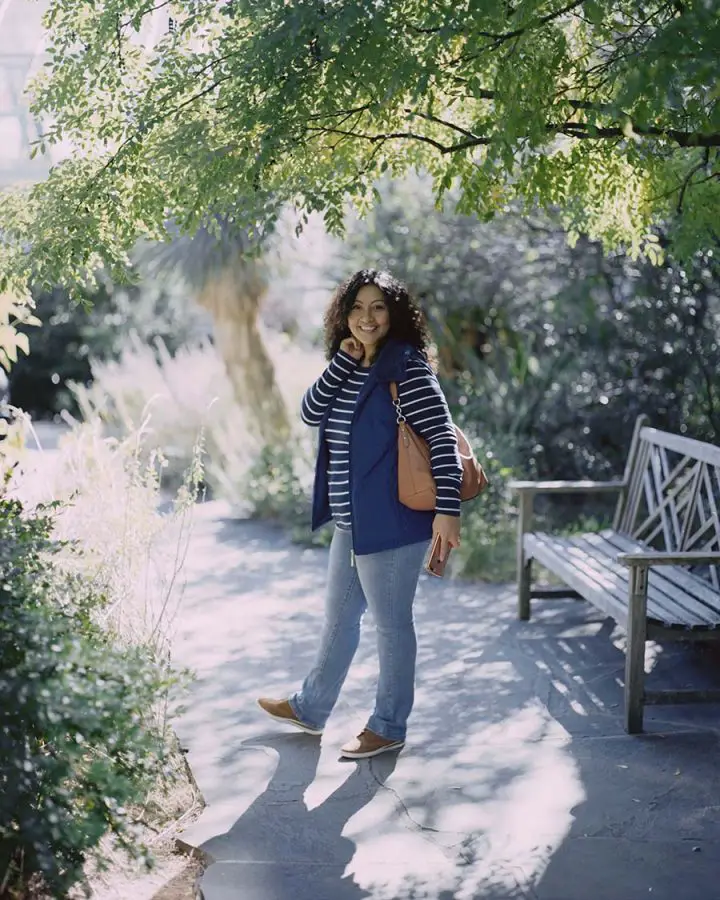 Matt Novak
My name is Matt Novak and here's my stash!
The first photo is Acros taken on Mamiya 6 and the second is from a Fuji GSW 680III on Porta 400.
Thanks to everyone for getting involved and sharing your stashes. I hope you are all staying safe and have found fun new projects to get into. Please feel free to comment below. And don't forget to share.
Have you shared your stash yet? Your hidden fridge? Come on, get involved. Let's see what you have uncovered during the lockdown. 
Also, please make sure you submit your film through the link below, otherwise I might miss it (This is vital as I get an awful lot of mail).
I would love to see your collections, so if you want to send them in feel free. Perhaps you can include a couple of shots taken with your favourite films, that would be fun. Click here to send your stash. Please make sure you send the submissions to this link, otherwise they will not be featured.
Thanks
JCH