Film News: Happy Birthday Photoklassik International
Happy First Birthday to PhotoKlassik International, our analog community's print magazine! That's right, Photoklassik magazine is 1, and what a year it has been.
It hardly seems possible, but a year has already gone by since Photokina in Cologne, which coincided with the launch of PhotoKlassik International.
I was excited when I heard about the magazine's Kickstarter project because our community was missing an English-language print publication.  Or any kind of publication really. As much as I love the online groups and sites, a magazine that you can hold in your hand and collect has its own value.
When I was asked to be one of the regular contributors it was a special honor for me, and I have enjoyed writing a column that is geared towards mindful reading, and even re-reading months or possibly years later.
I certainly hope you have enjoyed it.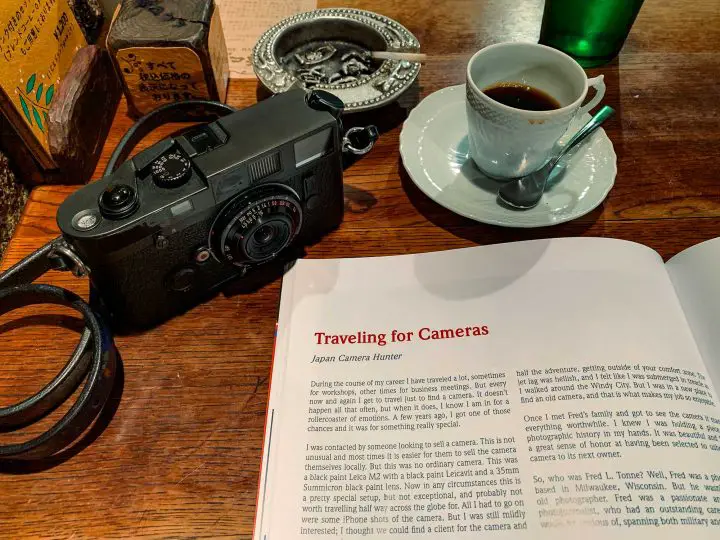 Kickstarter
PKI's Kickstarter was one of those projects that went pretty much as planned, with very few delays or problems, and their first year has seen similar success.  The first four issues have been shipped to customers in over forty countries on six continents and have covered a huge range of topics and styles.
The production quality is a real joy, more like a photo book than a magazine, and each printing is carefully overseen by Editor-in-Chief Marwan El Mozayen (who also happens to be an all round great guy). The quality of the images is complemented perfectly by the quality of the writing; the articles are varied, but consistently insightful and well-written. Every time I get a copy it is a joy to read.
PhotoKlassik International's philosophy from the beginning has been to finance the publication through customer sales rather than filling up the pages with advertising, and their subscriber base has doubled in the first year. The flip side of that growth is that fully half of their subscribers have been with them since the very first edition, so that it is time for a big renewal push!
Subscribe
To celebrate their first birthday, PKI is offering really big savings to all the subscribers that have supported them since the Special First Edition. The discount codes to use in the web shop (www.photoklassik-international.com/shop) can be found inside the back cover of the latest issue, III/2019.
If you don't know the magazine yet, I can only say that it is well worth ordering! Once you have seen it, you may well end up ordering all the back issues on top of a subscription. And for those of you who are already thinking about your holiday shopping (seriously, how are you this prepared?), the magazine would also be a great gift for the photographers in your life.
Seriously, go and get yourself a copy and enjoy this stunning magazine, you will not regret it.
www.photoklassik-international.com
JCH