Show us your film: The New Stash
It's been a while, but finally I have got around to digging out the submissions from readers of their insane film stashes. And they look even better on the new site. If you haven't shared yours what are you waiting for? One day I might even show you all mine…
Tim Prebble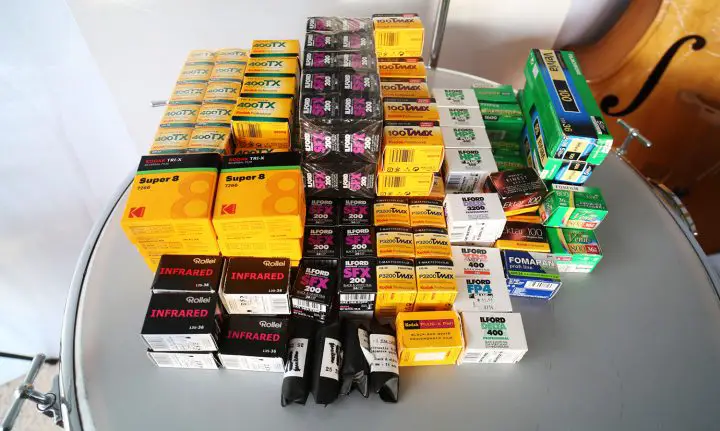 My name is Tim Prebble, and I am based in Wellington, New Zealand.
I am mainly shooting with a Fujifilm TX2/XPAN2 with 30/45/90 lenses and a Lee Filters Seven5 set
My favourite film with the XPAN is Ilford SFX200, and Kodak Tmax100 for long exposures….
I also shoot with a Canon 1V, Fujifilm Natura S, Contax T2
and Nizo 801 and Nikon R10 Super 8 cameras.
https://www.instagram.com/timprebble
https://www.flickr.com/photos/triggerfinger
Darren Anderson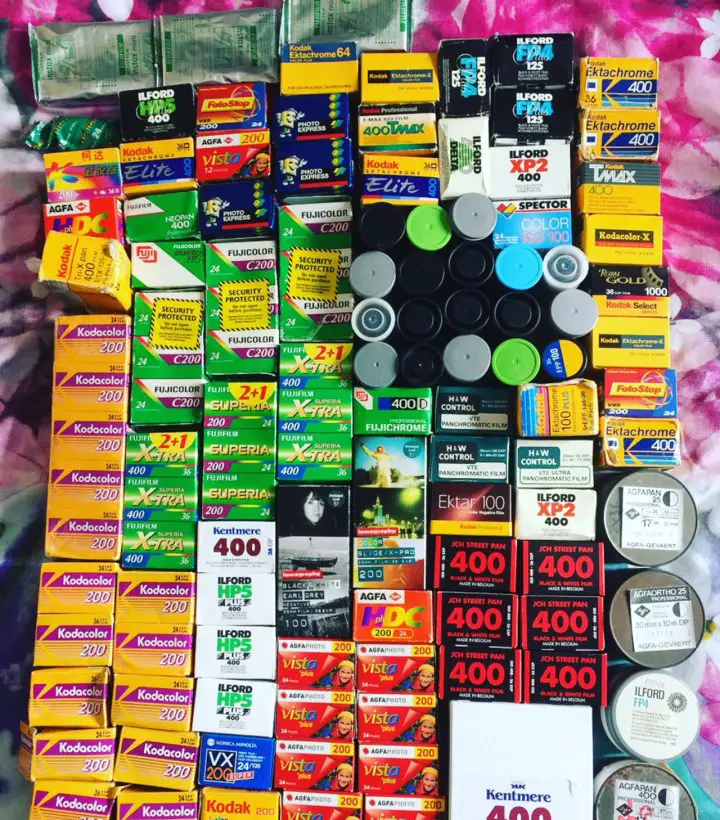 Hi Bellamy here is my current film stash, I shoot all sorts of film new and expired, my favourite at the moment is Koch street pan 400 and kentmere400 , going through a black and white period and love it.
Walter Lam
Here are my stash of films for sharing on "Show us your film":
Lomography Color Negative 100
Lomography Color Negative 800
Kodak Professional Portra 400
Fujifilm Fujichrome Professional Velvia 50
Fujifilm Fujichrome Professional Velvia 100
Fujifilm Fujicolor Professional PRO 400H
Fujifilm Superia Venus 800
Kodak UltraMax 400 (Currently inside my Contax NX)
Walter Lam
Hakim Moui
My name is Hakim, a French living in Indonesia.
Me and my lovely girlfriend are film photographers and owns (too) many cameras !
Here is our stocks amongst green peas and meatballs…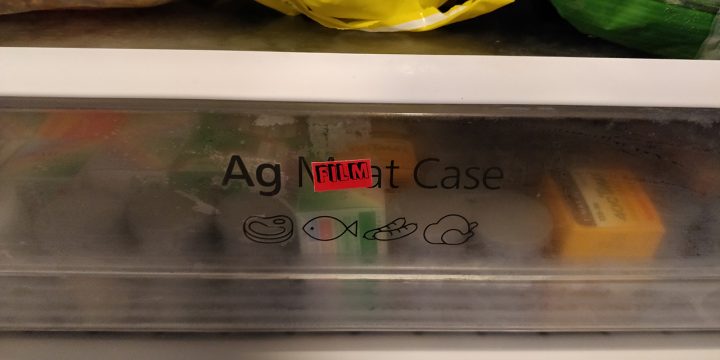 In bulk, there is a mix of :
Kodak : Porta, proimage, colorplus, ultramax, Kodak gold, ektar, tmax, tri X, vision 3 500 T
Fuji : c200, pro400, Velvia, natura
Cinestill 50 D, 800T
Ilford HP5
We need a bigger fridge…. Or stop buying meat and peas !
Cheerios and keep up the great work !
Nathalie Porter
I recently had to reorganize my film storage situation so I figured I'd use that chance and snap this picture. As you can see I shoot mostly colour and between my casual shooting approach and the neverending desire for trying different film stocks, the resulting film assortment is a bit random. Some of it will probably have to wait a good while in the freezer or fridge and some will need crazy experiments to get developed, but sooner or later all of it will fulfill its purpose.
Best regards,
Nathalie Porter
Have you shared your stash yet? Your hidden fridge? Come on, get involved.
Also, please make sure you submit your film through the link below, otherwise I might miss it (This is vital as I get an awful lot of mail).
I would love to see your collections, so if you want to send them in feel free. Perhaps you can include a couple of shots taken with your favourite films, that would be fun. Click here to send your stash. Please make sure you send the submissions to this link, otherwise they will not be featured.
Thanks
JCH