Get Featured: Mickaël André
Mickaël's been tasked to shoot the images for his band's latest album artwork and he's decided film's the way to go.
My name is Mickaël André, I live in Toulouse, south of France.
I play music in various bands since a long time now and the visual aspect of each album we record have always been very important for most of us. And I guess it's something even more important in the metal/rock/indy scene where people are still very attached to the objects and its visuals.
So these images were made for Eryn Non Dae.'s fourth record called « Abandon Of The Self » and released in March 2018 through Debemur Morti Productions.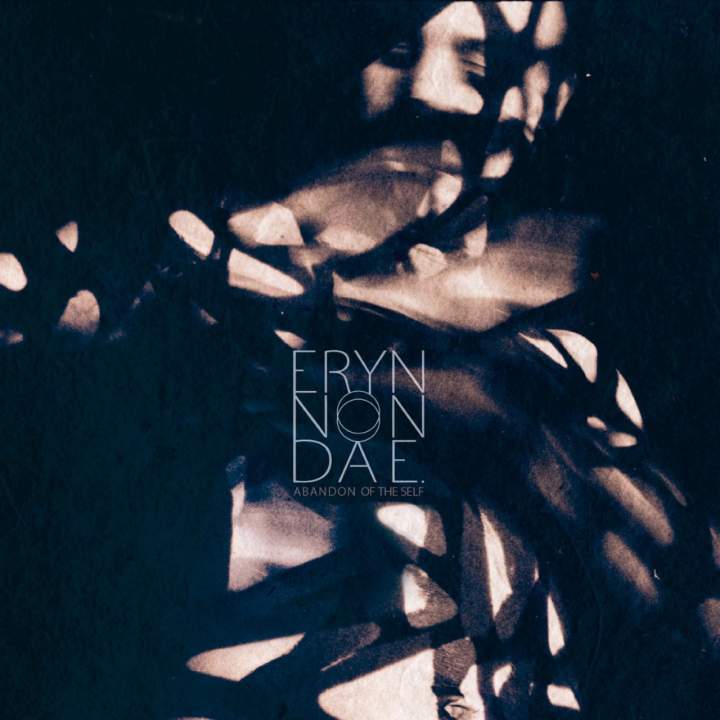 Meliora
On our previous album, Meliora, we based the artwork on paintings I made.
So this time we wanted to take the opposite way by using photography only. And if possible, film photography since this is really what I'm into.
We always asked some help to some graphic designer for our previous records in the past but for Abandon Of The Self, It was time for me to create the whole artwork on my own.
I am really into black and white film photography, the grainy gritty one. But we already use this kind of imagery on our 2009 » Hydra Lernaïa » album, so when we thought that I could do the artwork by myself, we decided to avoid this kind of look because we already use it once and also because it can looks a bit cheap in some situation, depending on the quality of the print used for a record. Most of the affordable finishing options for a CD or a vinyl are quite far from a good dark room baryta print !
So I decided to shoot as I usually do, with black and white film, with my usual cameras, and see what I could do with color in post production.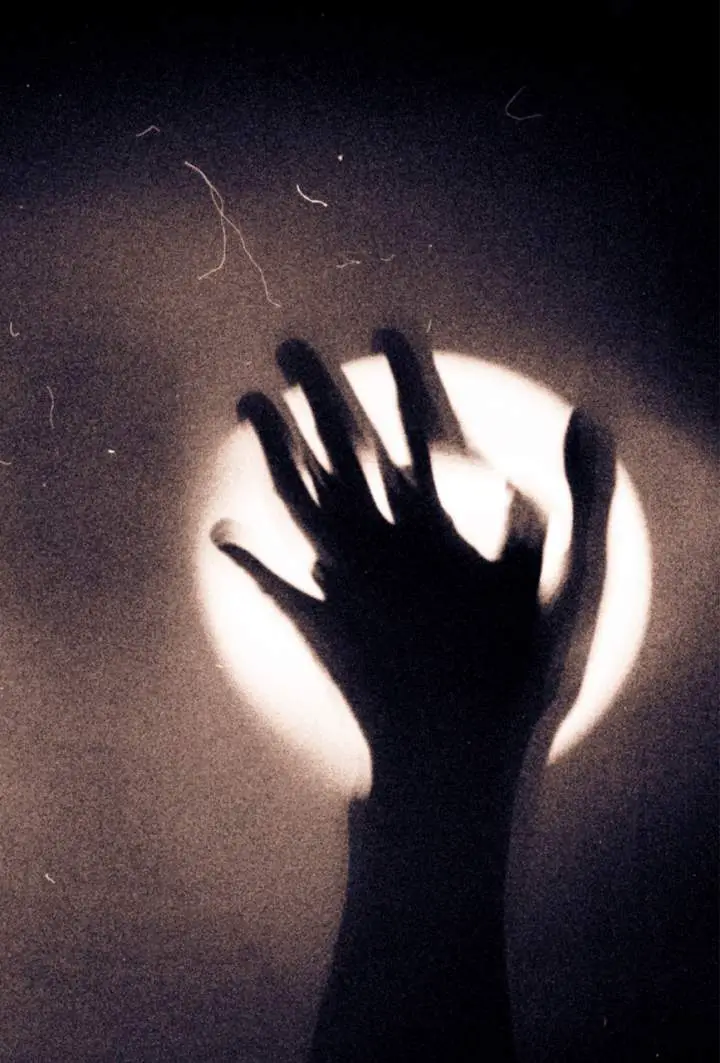 Visuals
Lyrics are very important for us in Eryn Non Dae. and we always print it in the booklet but for this record, we decided quite early to give more room to the visuals, to kind of tell the story without words. I guess it's also a way to let things more open for the listener.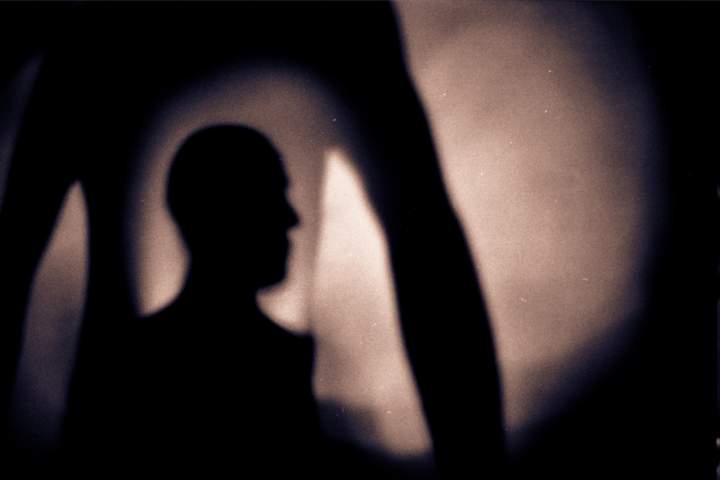 This album deals with the quite universal idea of giving up our individual way of thinking to embrace something wider, something beyond ourselves. Mathieu, our singer, started the writing of this record with the song Fragment and this image of a fragmented entity, like an assessment. Each fragment could represent an experience, a feeling, a moment, but taken separately, a single fragment is incomplete, so the idea is to reunite them to make a whole new ensemble enriched from every single aspect brought by these fragments.
The front cover is an evocation of this observation and reveals itself quite valid for a great variety of both personal and general situations. We think.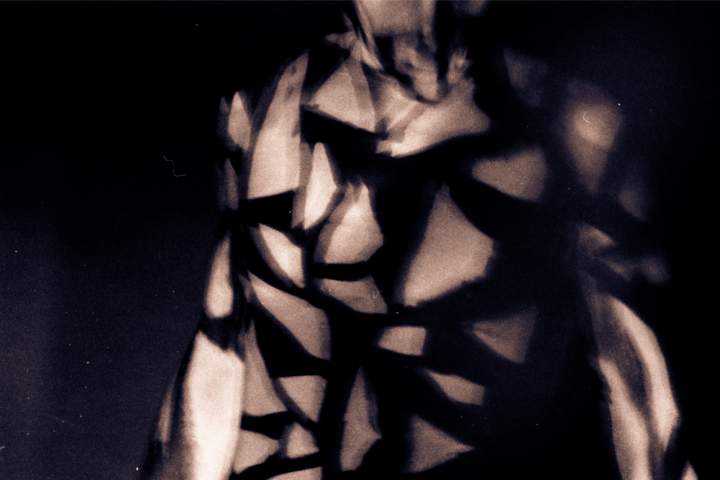 Circles
We discussed a lot with Mathieu to find other visual elements that we could use to form the whole artwork. But we also need to have something consistent in order to keep a global mood. We decided to use a silhouette to keep the human matter in the center of the representation. While we were writing the songs, the artwork was slowly emerging in my head from the lyrics and songs titles. Halo, Stellar or Eclipse were evoking some precise lights and other elements like circles.
These circles began to become quite important for the visual for their graphic qualities but also especially because the « squaring the circle » mathematical problem is an important image used in the lyrics.
We wrote this album between summer 2015 and summer 2017, then we entered the studio…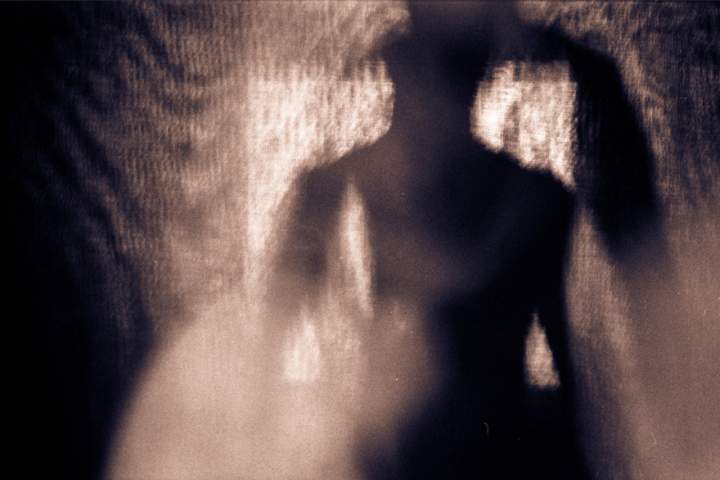 Cameras
Once we decided what to shoot for the visual, we organised a shooting between two recording sessions. It took place in a theater where we could have a good command of the light conditions.
Since we are on JCH, I can tell you that I used four cameras, a canon AE1 with a 100 mm for close up, but only one or two pictures from this film were bringing something. A Voigtlander Bessa R3A with the Rokkor 40mm and a Lomo LC-A, all loaded with Ilford HP5 with various ISO settings.
I also took a Ricoh GX500 loaded with Cinestill 800, I was expecting some surprise from this light conditions with this film but I had nothing very interesting from it. The Cinestill 800 was just a bonus since the idea was to shoot raw black and white to keep the possibility to add colours at the end of the process.
It can sound weird to shoot black and white film for digitally adding colors after but this was the solution I choose to be able to keep all the pictures homogeneous for the final editing of the CD and vinyl print files.
Some sentences from the lyrics were quite evocative to try to illustrate them, like « From nadir to zenith, with both light in hands ».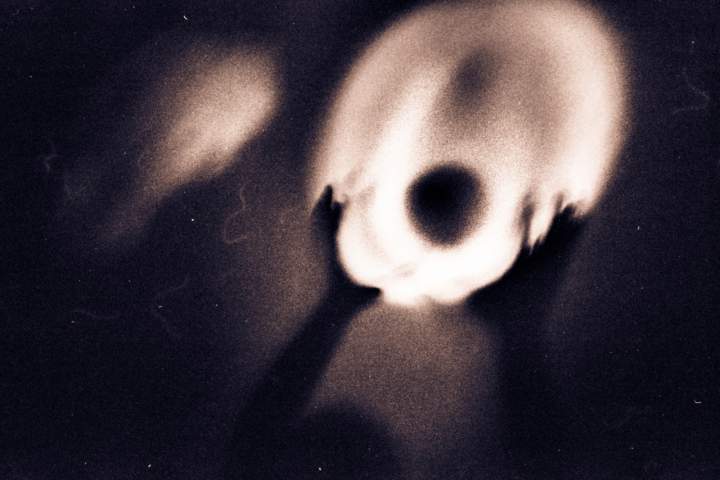 So I ended up adding a color shift through Lightroom according to the light we used during the shooting, this dark blue purple mood, with a touch of warm light tone, this one is very related to the sunny vocabulary used in the songs titles, Stellar, Eclipse or Astral just to name a few.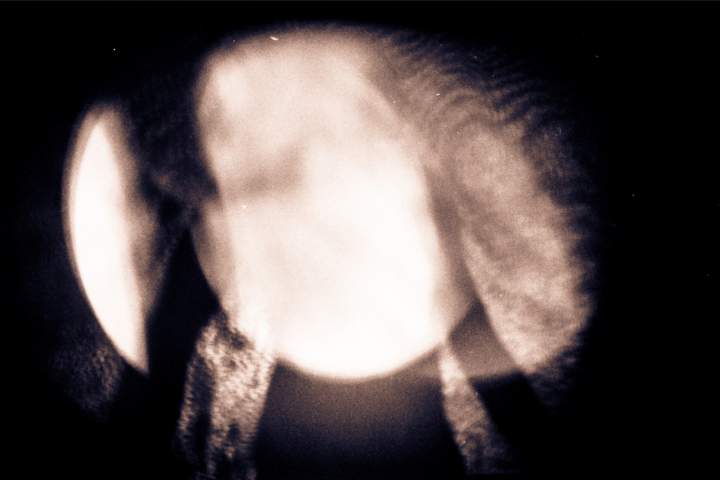 The funny thing concerning the cover is that I don't remember having took it. I mean that we settled some scenes to be sure to capture the right photography for this or that precise idea, so I remember each shot but not this one. It was lost in the middle of the film and immediately caught my attention because I think that we can feel from the face expression the vulnerability Mathieu wrote about in a lot of songs for this record. More than all the pictures we intentionally made, I personally think this one has the thing to be the front cover with a little crop to fit the square format.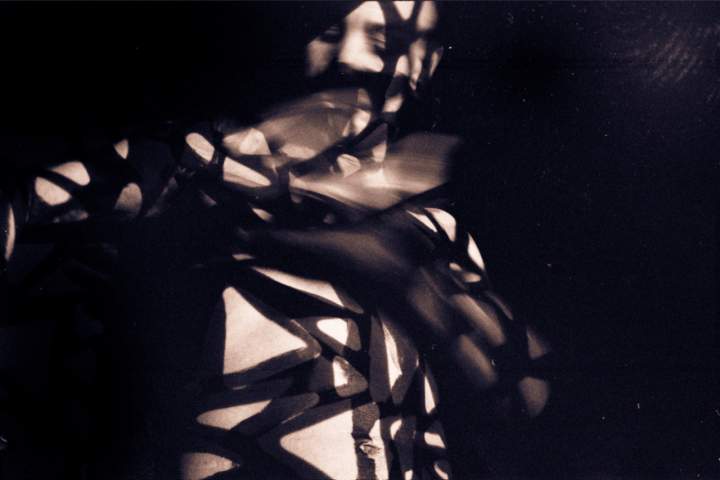 The idea of using a kind of « accidental image » as the front cover can be seen also as a nod to this particular aesthetic in analog photography that I love so much, accepting the accident, the unexpected. This is completely the way I usually shoot.
While I was composing the CD artwork, I decided to use this picture that looks like a river sneaking through the mountains because I felt it like a strong symbol of our common struggle to find find our path. As you can guess, this photography doesn't come from the shooting we did for the album artwork…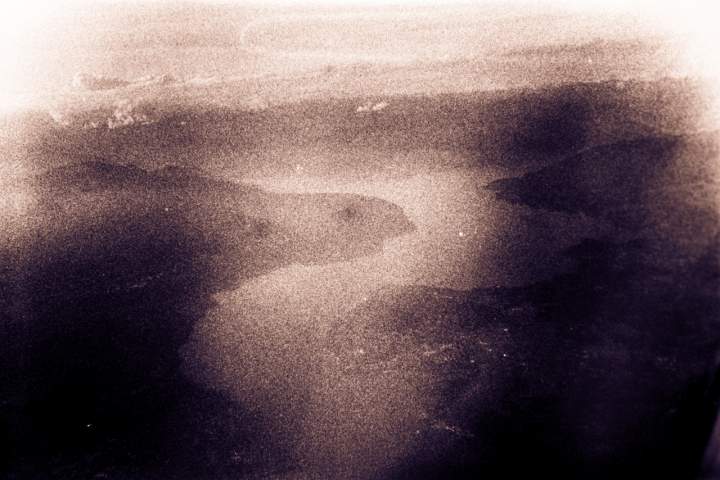 If some of you want to give a listen or even buy this record, you can check it here: https://erynnondae.bandcamp.com/album/abandon-of-the-self
You can see my personal work here : http://www.whattomorrowknows.com/
Thanks for reading ! Mickaël André
Click on this link and send in your project/work: Get Featured. *I am looking for mainly projects, not individual images*
Oh, and click here to see a few of the photographers that have been on the site before https://www.japancamerahunter.com/?s=featured
Please submit your images (not website links)  1500px across. It would also be extremely appreciated too if they are numbered and sequenced appropriately.
There is currently a wait of around 3-4 months due to the level of submissions. Thanks.
Please make sure you come and comment, polite and constructive critique is welcome.
Thanks
JCH