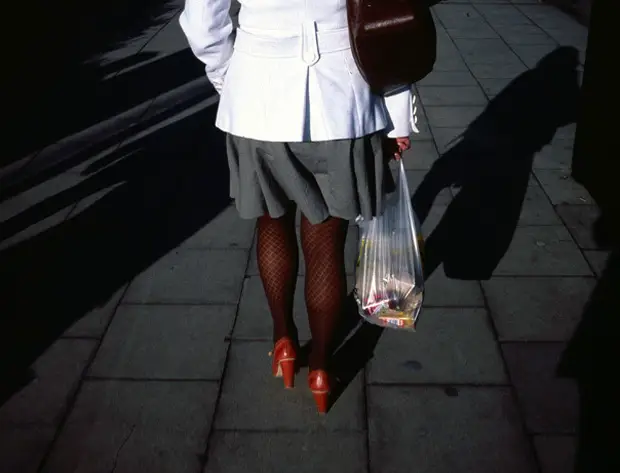 Featured photographer, Claire Atkinson
I was recently contacted by Claire for a feature on JCH and once I had seen her work I was very happy to have her featured on the site. Come and learn a bit more about this award winning photographer from the UK.

Claire Atkinson is a 0 Award Winning photographer from Manchester, England. She became interested in photography at the age of 18, taking photographs as visual souvenirs to cope with losing all her time working in a supermarket. After completing an irrelevant degree in Photography, she now lives and works as a Freelance photographer in Manchester.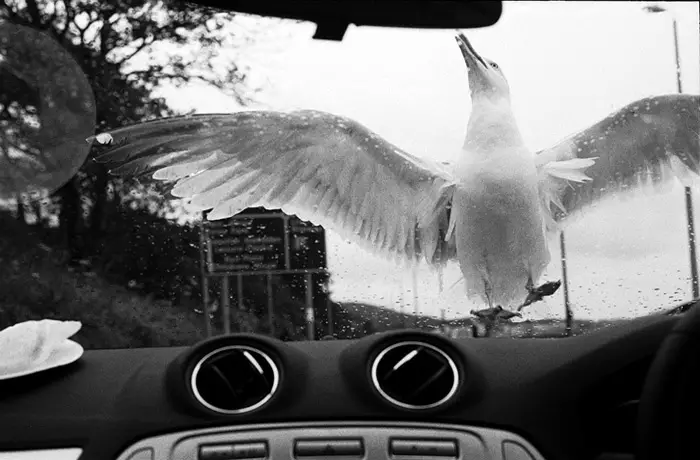 I started making photographs on the streets around 5 years ago when I was 18. I was initially inspired by the early masters, such as Cartier-Bresson and Elliot Erwitt. I was also desperate to master darkroom printing, so I shot in black and white. I photographed my home town of Manchester and from this came the project 'Grey Areas' – a weary take on my daily commutes across the North West of England.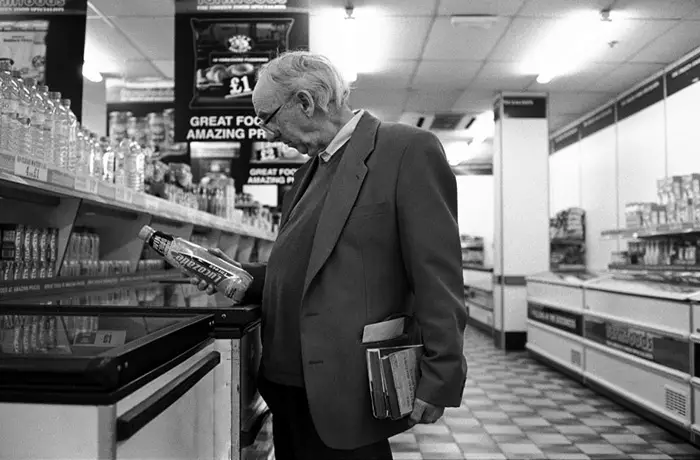 Around this time, inspired by what I saw, I fancied a new challenge and began shooting with colour film. I found that with colour, I was making different kinds of images. Colour drew my attention to geometry and shadows. I realised I could make a successful photograph just through combining the right colours and composition.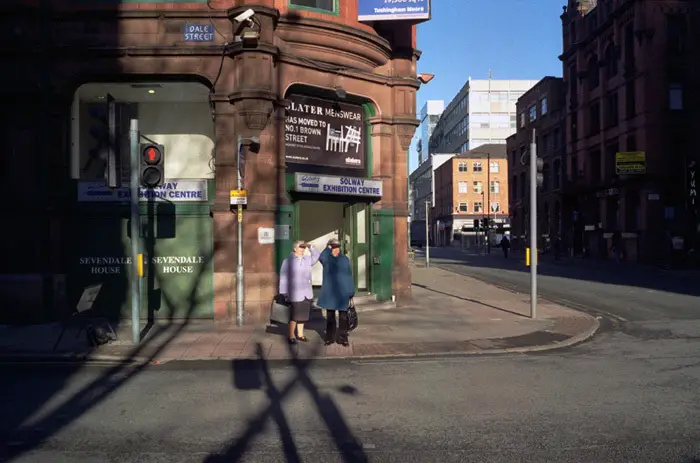 At this time, bar Martin Parr, there was little in the way of contemporary street photography in the libraries. So I found myself looking on the internet. The group 'in-public' was a great inspiration to me.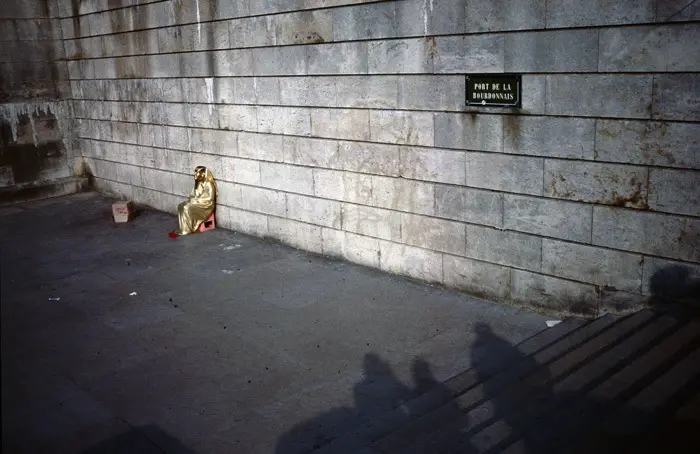 As well as photographers such as Constantine Manos, even painters like Chagall and Paul Klee. I could see similarities between photos and paintings and I tried to learn from their colour combinations and use of composition.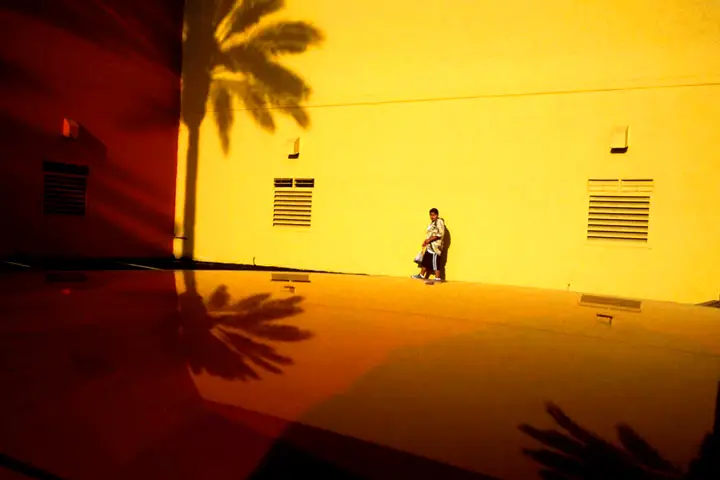 Constantine Manos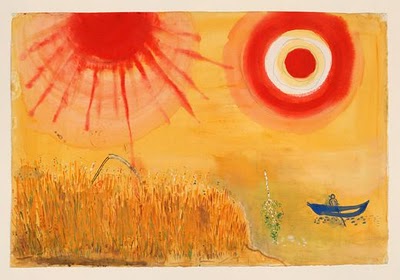 Chagall – Wheat field on a summer afternoon
I became less interested in photographing people or specific identities and more interested in the frame itself – In filling it with things that were not conventionally photogenic, but in such a way that I was able to make an image that worked out of almost 'nothing.'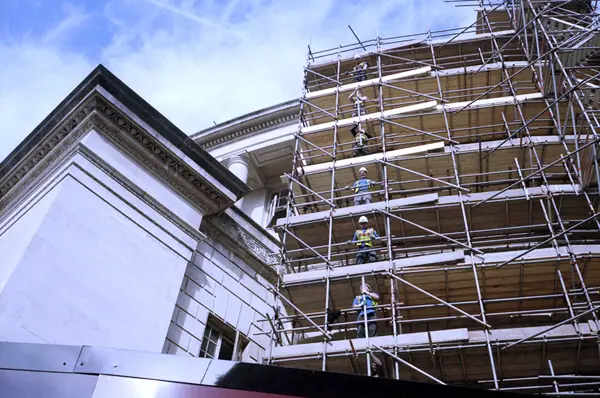 Contrary to most street photographers, I enjoy static images rather than visual puns. Wit dominates contemporary street photography, and when I see the same image twice, it's like hearing the same joke twice.


I still take a lot of inspiration from Manchester, where I am working on long-term projects, especially as I start to appreciate the culture for myself.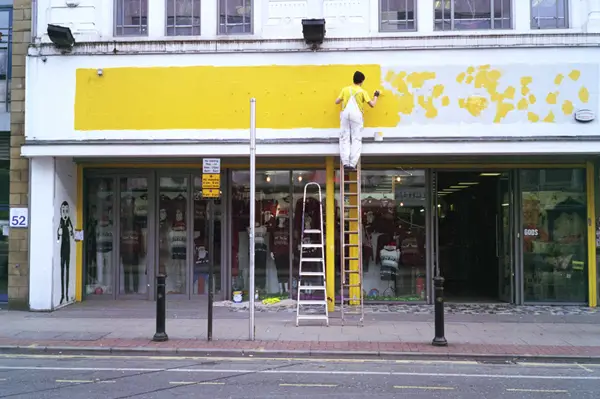 For example, for my whole life I've ignored important painters like L.S Lowry and most of the Manchester Music Scene. Lowry reminded me of being dragged around Art Galleries on school trips and the incessant sounds of The Smiths and Joy division just faded into the background.


I always assumed anything close to home must be shit. It's only now I can appreciate their amazing takes on the same City and use it as inspiration.
Claire Atkinson
Freelance Photographer
www.claireatkinson.net
I am very happy to feature Claire's work on the site. I find her work inspiring and visually very interesting. She has taken a city that many people drudge through and managed to capture the fleeting moments of visual comedy and light. Manchester is not exactly famed for its colour, so these pictures bring a sense of energy and humanity.
Many thanks to Claire for sharing her images with us. Please remember that the images are reproduced with the kind permission of Claire Atkinson and may not be used or reproduced without permission.
Check out Claire's site and be sure to share your thoughts and comments with us.
Thanks
Japancamerahunter