Get Featured: Jerome Treize
Jerome shares with us his exploration of the secret courtyards hidden throughout Paris. He keeps it simple and lets the pictures do the talking. Check it out.
Out of sight from the passing foot traffic. Concealed from the bustle of the street. Gently push the front door. Inside, the courtyard. An invitation deep into the everyday life of a building, a street, a neighbourhood in Paris. 
Plants, a pram, bikes, garbage bins. Neighbours saying good morning – good night while checking the letterbox. From time to time, a caretaker ready to chase me out.
A passageway where I have decided to rest my tripod for a few moments.
I used a Yashica Mat 124G and Ilford FP4.
I develop and scan the black and white films at home.
I am a French photographer, based in Paris. For my personal work, I prefer shooting mostly in film, all formats including pinhole photography. You can find some of my work on my website, my Facebook page and more and more on my Instagram profile. I mostly shoot landscapes both urban and natural.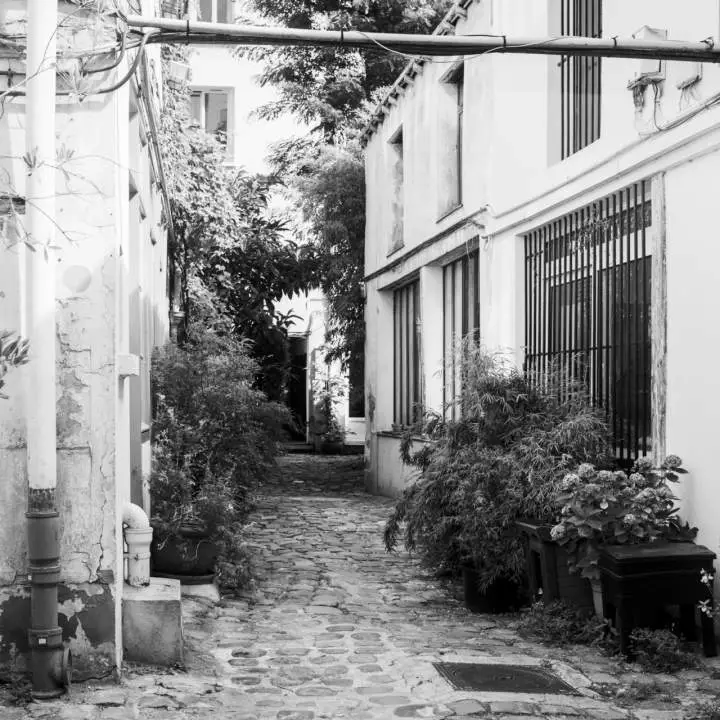 Jérôme
Jérôme Treize
Thanks for sharing your work with us, Jerome. It is interesting to see the hidden parts of such a beautiful city.
Come on, share with us what you have and get yourself featured.
Click on this link and send in your project/work: Get Featured. *I am looking for mainly projects, not individual images*
Oh, and click here to see a few of the photographers that have been on the site before https://www.japancamerahunter.com/?s=featured
Please make sure you come and comment, polite and constructive critique is welcome.
Thanks
JCH