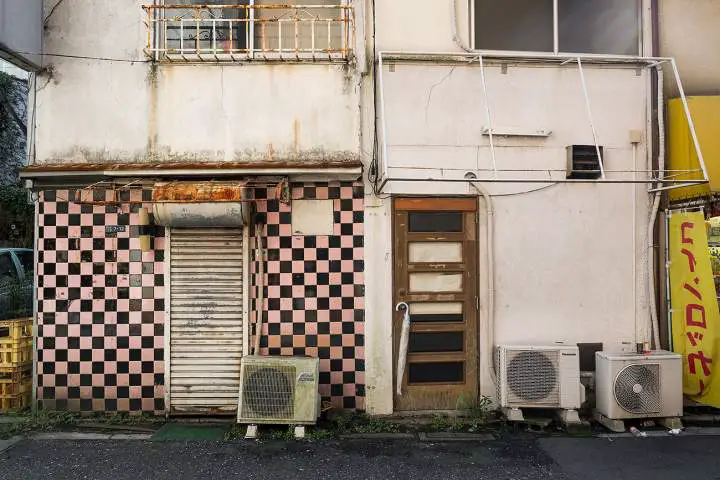 Get Featured: Damien Drew
"Wabi-sabi" is an oft-misinterpreted concept but Damien does it justice and portrays it beautifully in his latest book. Don't go anywhere.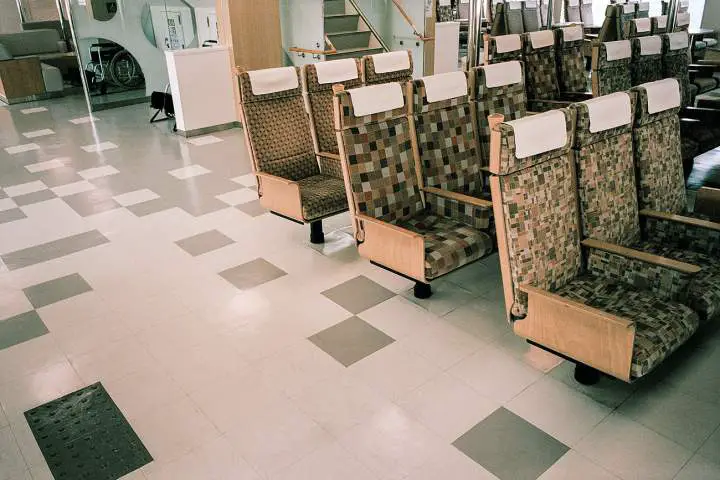 I first travelled to Japan during the spring of 2006 and was immediately struck by the contrast between the hyper-modern technology focused cities and the remnant facades that were scattered amongst them. I journeyed around Honshu and its islands on subsequent trips to discover whole towns, their schools deserted and their factories silent. Many appeared to be closed for business their shuttered streets sitting quietly. As a solo traveller I found this stillness deeply affecting. I felt I was witnessing the passing of greatness, vibrancy and beauty and it was very moving. I had a strong desire to capture the beauty of these towns in decline, in part to document them but also to celebrate them. I was driven by a strong desire to preserve their memory and to share this photographic narrative with others. I learnt that this decline was due in part to education and employment opportunities drawing young people to major urban centres and with an ageing population these rural townships had fallen into neglect. I also witnessed pockets of these buildings in Tokyo and Osaka as people were increasingly drawn to the modernized shopping districts.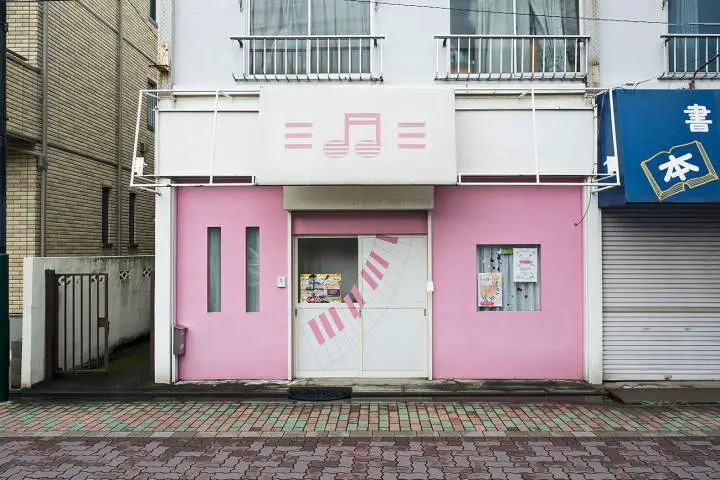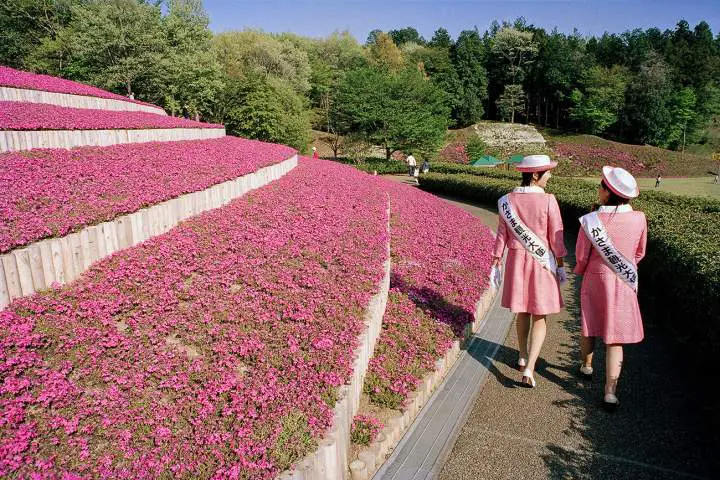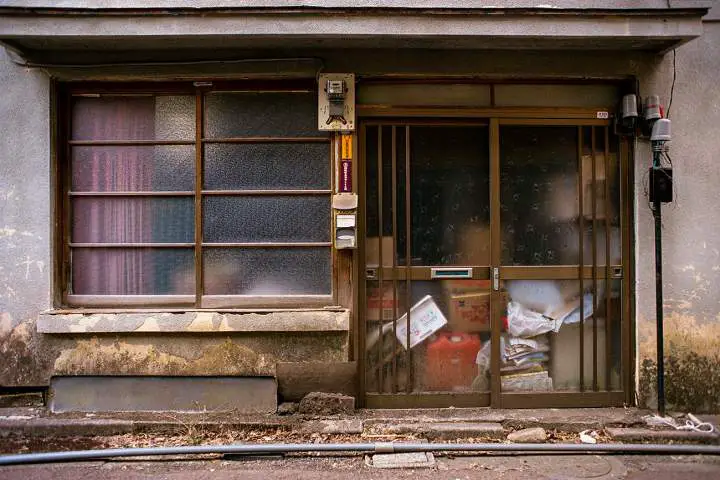 The 'Wabi-Sabi' concept evolved out of a basic understanding of the aesthetic philosophy from my Architectural studies at University back in the 1990s. It was not until I read Andrew Junipers 'Wabi-Sabi : The Japanese Art of Impermanence" however that it became clear that the Japanese people might instead consider Wabi-Sabi as encapsulating an emotion that finds value in the imperfect and temporary beyond appearance. As I read the following quote I felt the author had captured the emotion, powerful stillness and quiet beauty I had experienced in these towns. I later came to title my series and book project by the same name.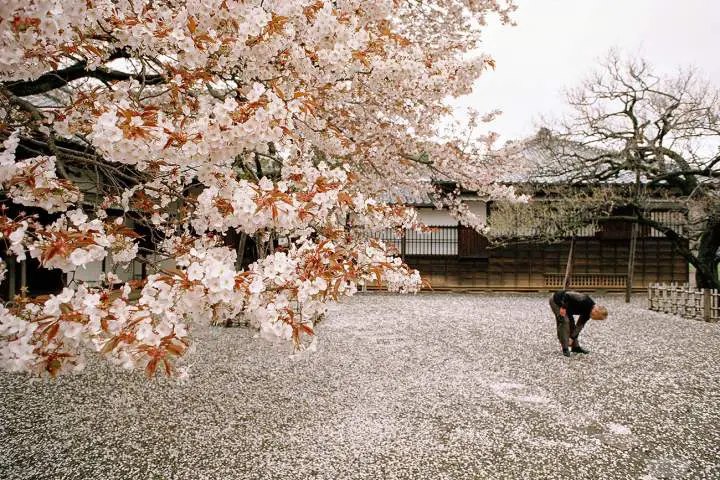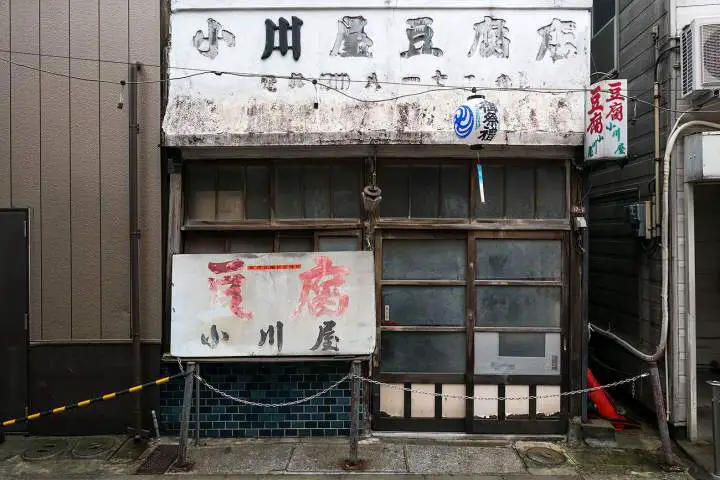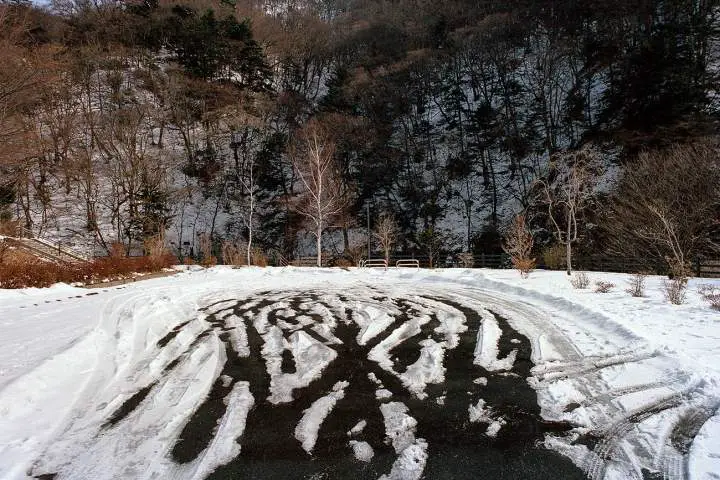 "Wabi-Sabi is an intuitive appreciation of a transient beauty in the physical world that reflects the irreversible flow of life in the spiritual world. It is an understated beauty that exists in the modest, rustic, imperfect, or even decayed, an aesthetic sensibility that finds a melancholic beauty in the impermanence of all things". From Andrew Juniper's 'Wabi Sabi; The Japanese Art of Impermanence' (2003)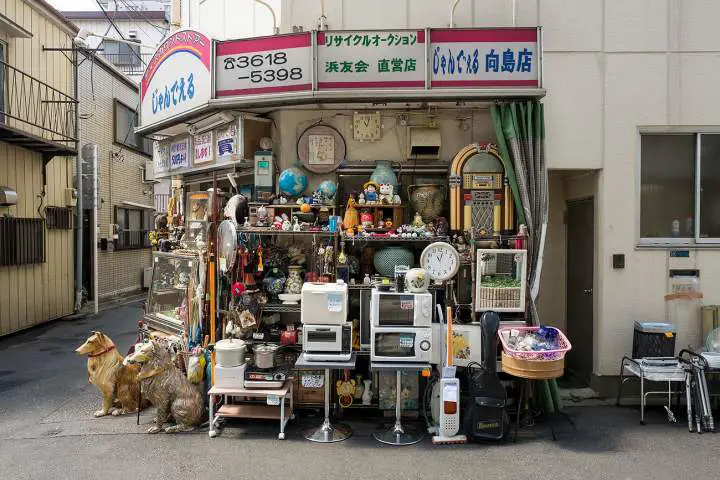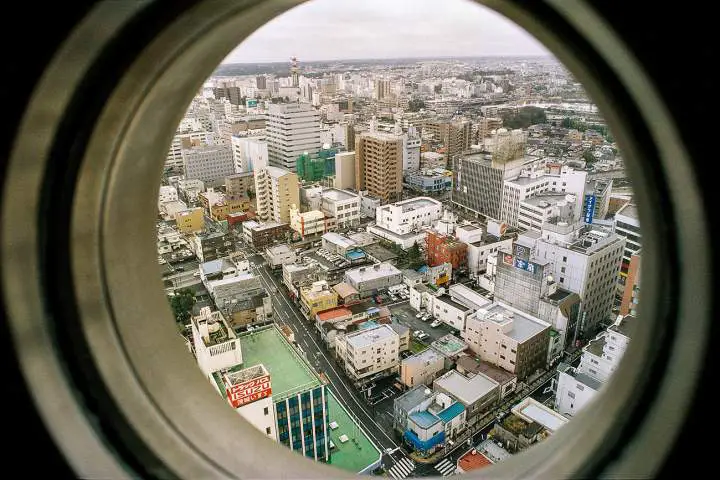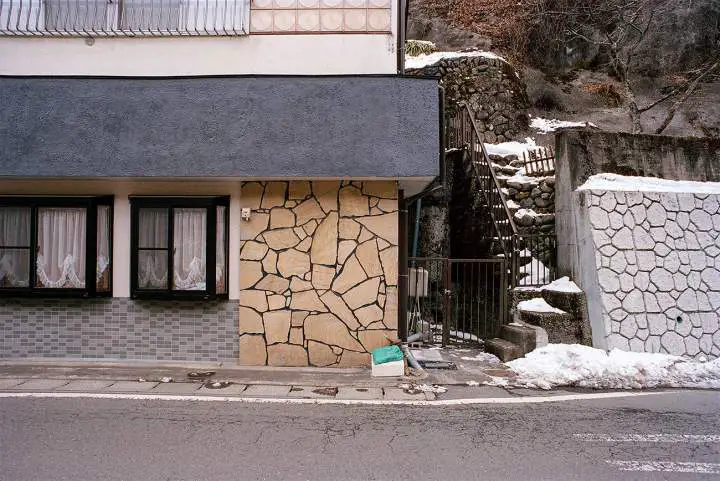 I had amassed a series of over 500 shop fronts from 11 prefectures and as I began the edit for my show and book I considered many non-architectural images I had taken in Japan in this 10-year period, some of which illustrated the social issues I touched on earlier. Others clearly established a conversation with the architectural images that spoke to the central concept of 'Wabi-Sabi' within a broader context. I made the decision to explore the theme more widely and in the edit paired a shop front with a less architectural image.
I am hoping the viewer might consider details and qualities in these paired scenes that may be inconspicuous, congruent or contrasting, in the knowledge that all is passing. In a world that is increasingly homogenised through global retail chains, the air of neglect, the history and the unique character of these streetscapes belie a rare beauty. These images seek to document that which is temporary and to celebrate its beauty in turn. It is important to me to share this story with Japanese people as a guest in their country. The book is printed with both Japanese and English text for this reason.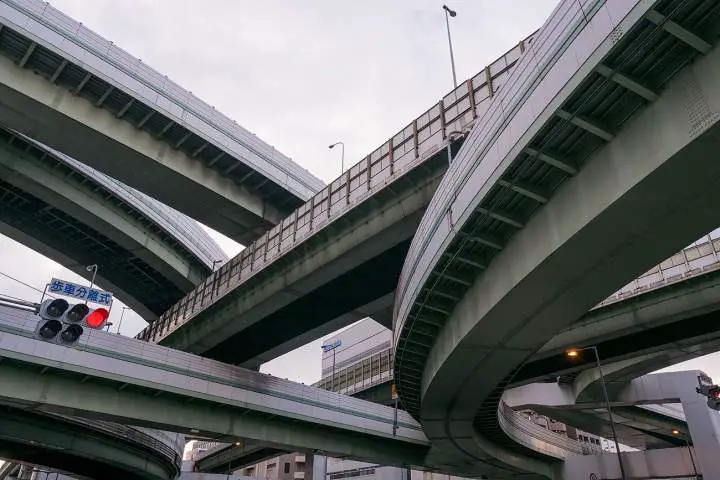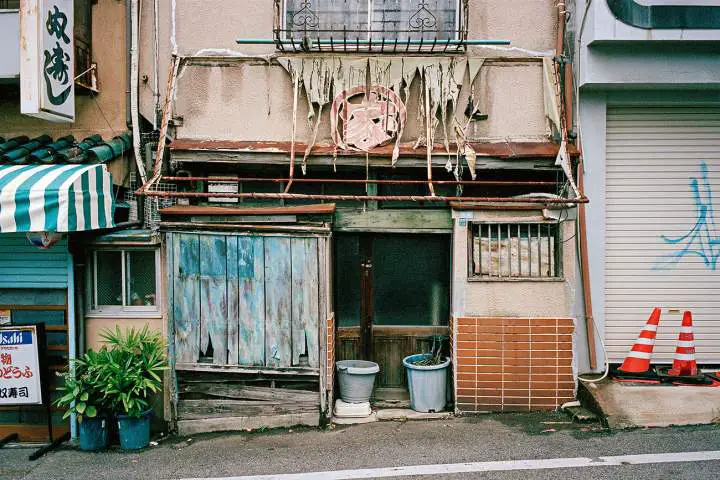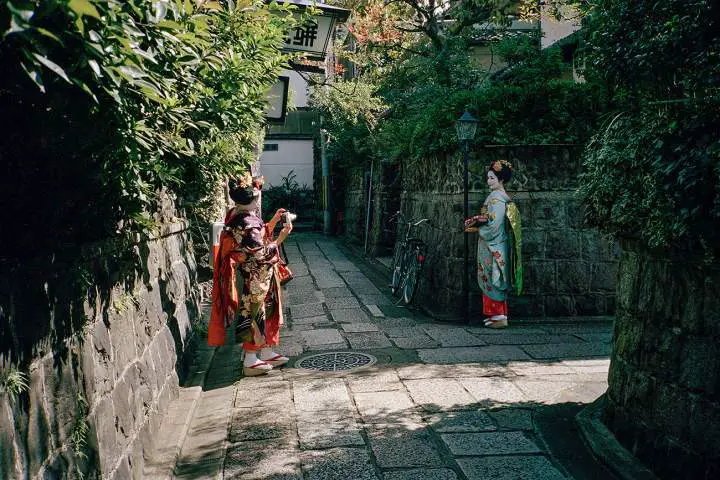 The front on 'elevation' style framing of the shop fronts and building facades is a stylistic continuum of earlier show and accompanying book 'Everywhere was wherever'. This series explored my fascination with what I see as a loss of a 'sense of place' and texture and it's rapid replacement with a generic built environment. This project was captured on an 18 day motorcycle trip from Miami to Los Angeles.
I applied the same front on style framing in the 'Everywhere' series to emphasize the set like quality of the facades. It felt to me as if they were sets for films that were not yet made. I felt this was also appropriate for WABI-SABI with the added sense of honoring and celebrating these remnant facades. In contrast the paired images are more loosely framed and organic in nature.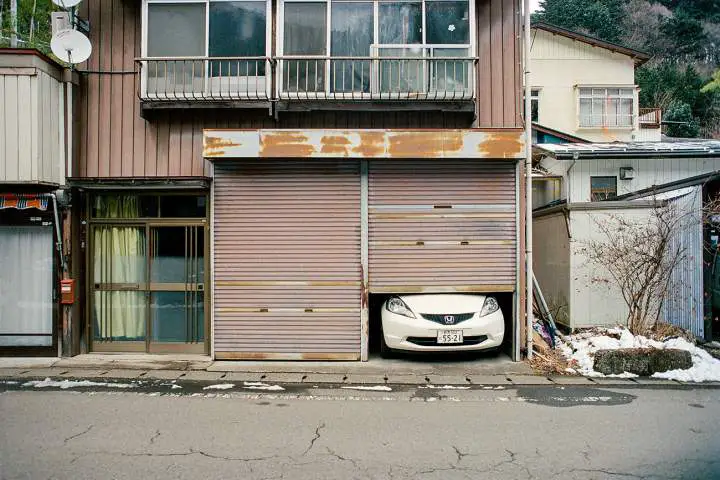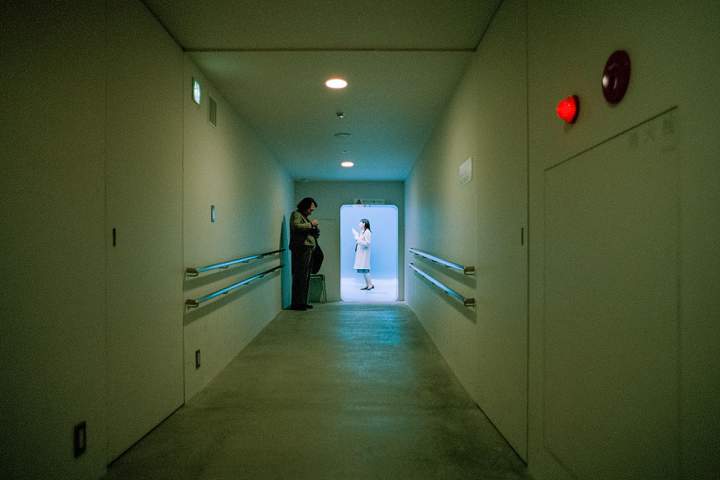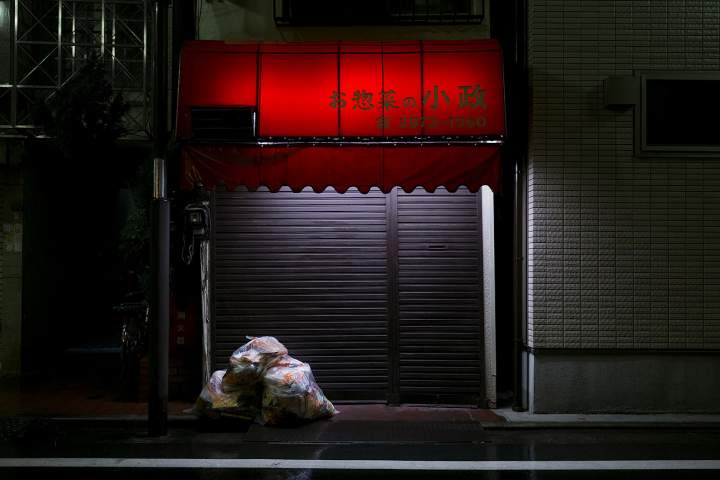 The book of the WABI-SABI project contains 96 images, 48 pairs in conversation. The most difficult part was settling on the edit, and likewise only sharing 30 of these images in my recent show at Black Eye Gallery in Sydney. The process started with laying out over 300 6" x 4" prints on a large table and looking for the strongest images and the parings that best spoke to the WABI-SABI concept. Once I had a selection of around 100 images I then packed them up and didn't look at them for a couple of weeks. This distance helped me discern the better images. I then set to scanning the 35mm negatives which comprised more than half of the book and show content. Over the years I had shot with a Canon F1N, Contax T2 and Leica M6TTL. The rest of the images were taken with the digital Fuji X-Pro 1.
After consolidating the final pairs, there were many hours of retouching and color balancing, sequencing, typography, paper selection, print proofing and sampling of materials and custom de-bossing for the Kanji stamped cover. I did all of this with the exception of the Japanese translation by my dear friend and fellow Japan-phile Alison Rawling. Momento-Pro in Sydney is fantastic for photo book self-publishing and Geri Farr worked closely with me throughout this process.
There are 100 signed and auditioned copies only. It brings me a lot of joy to have sent over 50 books to the UK, Japan, Malaysia, Australia and the USA and to hear that people are enjoying it. I'm hoping to get it formally published and share the story with a wider audience. Many thanks to Japan Camera Hunter in helping me towards that goal.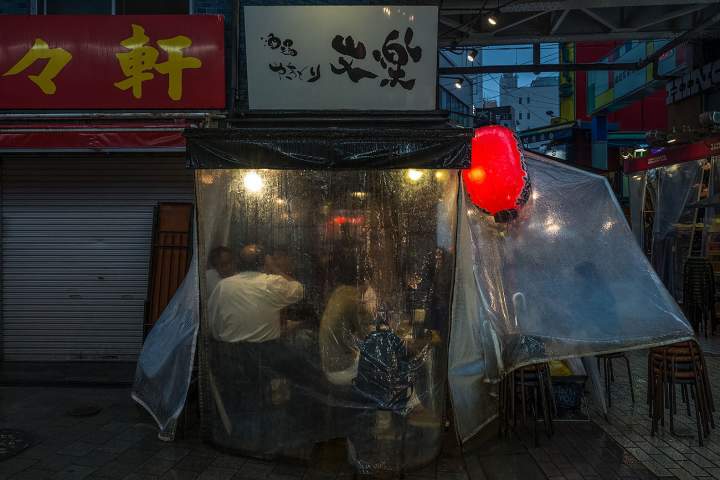 BIO
Damien Drew is a photographer with a passion for documenting the built environment and our relationship with it. He is fascinated with what he sees as a loss of a sense of place and texture and it's rapid replacement with a globally generic built environment. Vital places and communities are being transformed such that every place becomes no place in particular. His images ask us to pay attention to scenes and details habitually passed over, presenting beauty in unlikely places. Damien is also an Art Director and Production Designer whose feature film credits include Ridley Scott's Alien Covenant, The Great Gatsby, Superman Returns, Star Wars and The Matrix films. He studied Architecture at UNSW in Sydney and he has a passion for the built environment and visual story telling.
For more information, be sure to head on over to his website http://photography.damiendrew.com/ and check it out.
Click on this link and send in your project/work: Get Featured. *I am looking for mainly projects, not individual images*
Oh, and click here to see a few of the photographers that have been on the site before https://www.japancamerahunter.com/?s=featured
Please submit your images (not website links)  1500px across. It would also be extremely appreciated too if they are numbered and sequenced appropriately.
There is currently a wait of around 3-4 months due to the level of submissions. Thanks.
Please make sure you come and comment, polite and constructive critique is welcome.
Thanks
JCH