Get Featured: Dylan Barnes
I got the chance to hang with Dylan recently and have a cuppa and a chat, which was lovely as Dylan is an awesome guy. Dylan shares with us a moving piece about his fathers passing and how photography helped him come to terms with his loss. Check it out.
My name is Dylan Barnes.  By day, I am a doctoral student as well as a middle school technology teacher who also gets to share his love for analog photography through a weekly after-school club with his students where we shoot, develop, and scan our work.
Aside from that, I am a hobbyist photographer that has been shooting film for the past five years or so.  Even though I still consider myself a hobbyist, I have set and achieved a few goals around my photography and continue to do so.  A little less than year ago, I started a blog called Now Developing, in order to record my journey of shooting and developing my own film.  About three months ago, I self published my first book of work entitled twenty seven, twenty eight.
I like to think that my work in general brings out the significance of an insignificant moment.  The work I make feels personal because my images bring me to both the tangible and intangible details of a moment that only I can feel or remember so vividly.  I feel that when I am engulfed in a moment, my senses seem to focus in on fine details of touch, sound, and sight.
As a twenty seven year old, I felt a pressure to have things all figured out, but the truth was, is that I had it all but figured out.  I was searching nationwide for a new teaching job, my then-relationship was not positively counterbalancing any other issues I had, and I felt like I was starting to create a second cycle of being what I was when I was twenty-two.  It seemed like all aspects of life were taking the same pattern.  A lethargic, monotonous pattern.  At twenty seven, I felt that there was never going to be another coming of age, except for maybe retirement, but that was far down the road.  Of course, when I least expected it, life sort of just came crashing down on me.
In April 2016, my world was thrown upside down.  My father fell ill, seemingly out of nowhere, and I had to rush him to the hospital.  He unexpectedly passed away after a few procedures just a couple weeks later.  This sudden illness happened to simply be an undetected cancer that has developed from my father's time spent with New York City Sanitation during the 9/11 cleanup efforts.
My father was brain dead for about two weeks before he eventually passed on.  His hard-nosed personality and old-school Brooklyn way of life was something that never allowed for outsiders to peer into his vulnerability.  I really struggled with this idea just before I eventually decided to go ahead and bring my camera with me to his hospital room.
I knew that if he knew that I took these photos, he'd probably kill me, but the last images I took of him resonate with the peace he longed for in a life full of hard work and intense determination.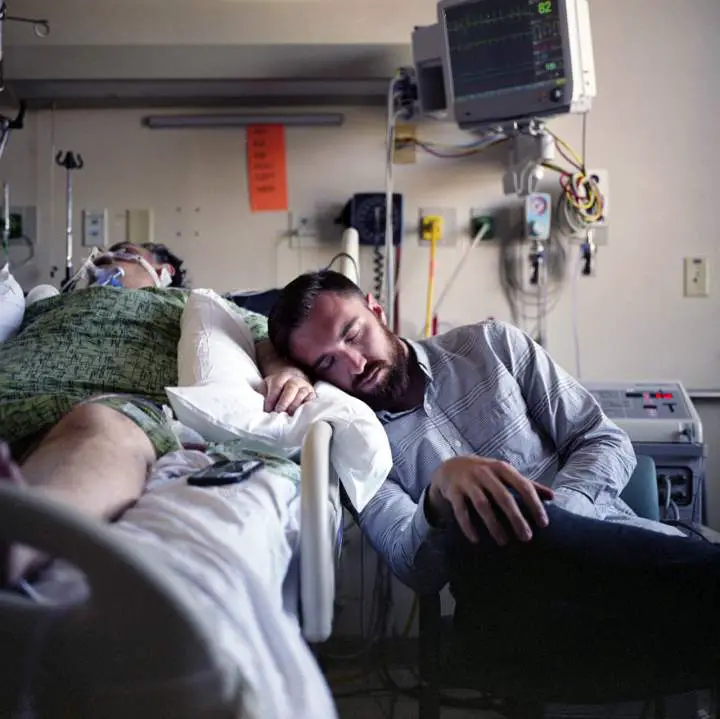 These photos became what would become the crux of the series and body of work that you can see displayed throughout this post.
Almost eight months had gone by and December was coming to an end.  I decided to make a long list of New Year's resolutions.  One of them was to make a physical piece of photographic work.   
Based on the feelings that I had experienced throughout the last half of being 27 and the first half of being 28, I decided to make the work revolve around a newfound empathy that I had obtained through my reflection of a time where unexpected, tragic, and transformative circumstances, both direct and indirect, made me become more aware of my interrelation with others through ambivalence, loss, and despondency.
Of course, I was not the only one in the time frame I chose for the work that had experienced anxiety or emotional hardship. It seemed like everyone who was close to me that year had experienced some sort of event with heavy negative impact.  It was almost bizarre when I came to that realization when selecting the images for the series.  Each portrait has its own story, that's for sure.  But that realization was what let me know that I wasn't alone despite all of the loneliness I felt when I lost my father.
To end on a lighter note, I'd like to say that creating a body of work was extremely therapeutic and it helped me move forward.  I found positivity through negativity and I found clarity in ambiguity.  Like I said earlier, I had a hard time figuring out where I was and where I was supposed to be heading.  I felt so uncertain about so many things.   Coming of age is usually associated with "taking the next step."  Needless to say, I didn't see that next step coming.  I got tripped up, I fell pretty hard, got bruised up a bit, but I'm definitely still walking.  And now, with a little bit more perspective.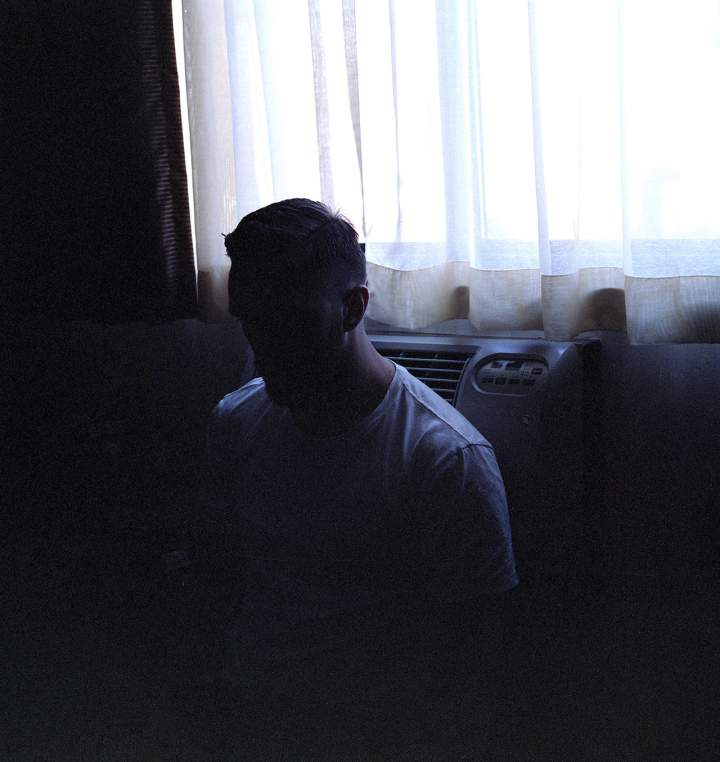 Lastly, I just want to urge anyone and everyone to print their work in some sort of fashion.  I don't think I have ever enjoyed my images more than when I finally received the test-copies of my book.  Whether they are prints, books, zines, or another physical object, do yourself the favor and print your work into a tangible form.  You won't regret it.
Thank you so much for reading.
Thank you so much for the opportunity, Bellamy.
Website: www.dylanbarnes.com
Blog: nowdeveloping.photos/
Instagram: www.instagram.com/now.developing
Thanks for sharing your work with us, Dylan. It was really good to meet you and talk all things photography. Keep up the good work.
Click on this link and send in your project/work: Get Featured. *I am looking for mainly projects, not individual images*
Oh, and click here to see a few of the photographers that have been on the site before https://www.japancamerahunter.com/?s=featured
There is currently a wait of around 3-4 months due to the level submissions. Thanks.
Please make sure you come and comment, polite and constructive critique is welcome.
Thanks
JCH