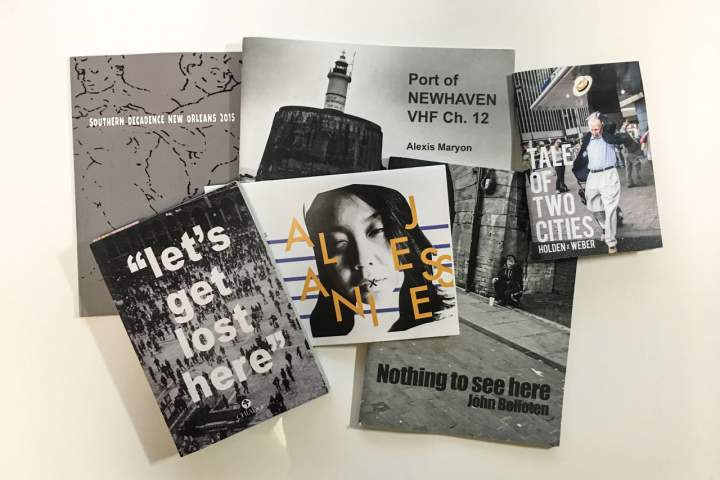 Photography Zines and Books No: 38
It has been a long while since I've had a chance to run through some of the pile of books I have on my desk. I'm glad I did though as I'm always grateful for you all letting me share your eyes. I hope to be able to share with more frequency but for now here's the latest batch.
I never get tired of seeing great new work and sharing it with all of you. But I need you all to keep on sending them in. Keep them coming by following this link.
I love all of the books and zines and they are all proudly displayed on the shelves in my office.
Port of NEWHAVEN VHF Ch.12 by Alexis Maryon
Alexis puts together a lovely collection of black and white images of the Port of Newhaven on the south coast of England, a place he is drawn to and often returns to document. Only 120 copies, it's beautifully printed and the wide sizing gives you a cinematic experience.
Among the things he mentioned that draws him is the intensity of the light and the contrasty monochrome reflects this beautifully. Again, very well printed and the matte finish suits the grunge feel nicely.
You are transported to small port town life full of interesting characters and he balances urban landscape with street photography well due to some solid composition and sequencing.
You can find out more about Alexis's book and work at his website http://fistfulofbooks.com/product/port-of-newhaven/
Tale of Two Cities by Troy Holden and Matt Weber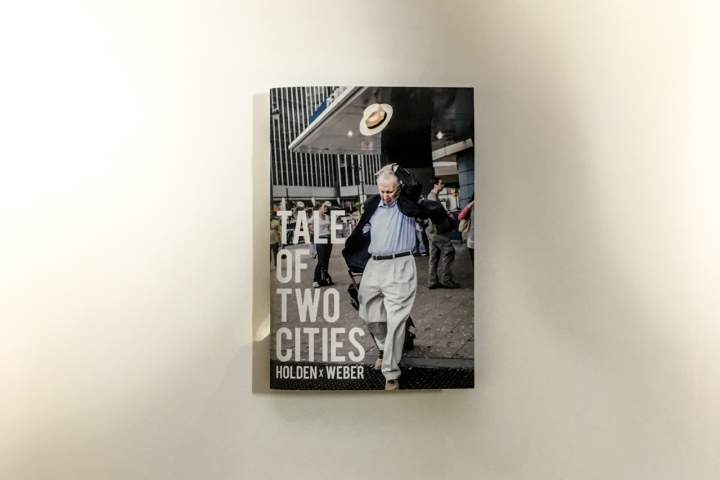 Troy and Matt team up to give us a glimpse into urban life on the west and east coasts respectively of The U.S of A. It's SF x NYC and two photographers in one book is quite a challenge to complement each other but they pull off a really cohesive piece of work.
It's titled "A Tale of Two Cities" but really it documents the issues and struggles weighing down one nation. San Fran, New York, we are all united in our fight for rights and justice.
It's a raw look into American culture and some divided current issues. There are some shocking images in here and must've taken some cajones to get. A harsh look at the world, yet thought provoking and profound.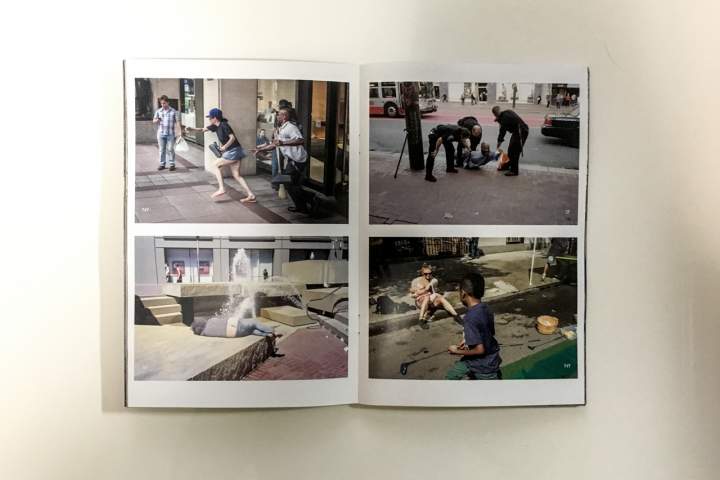 For more information please check out Troy's website http://troyholden.com and Matt's  http://mattweberphotos.com
"let's get lost here" by Kid Richards
"let's get lost here" is an aptly titled book taking you through a 4 month trip between Milan and Lisbon.  On the surface it looks like mere street snaps but this book is a love story, not only falling in love with new cities and their streets and lights but a special someone.
The book is quite big at 300 B5 pages and being printed on newspaper-ish paper, it reminds me of the books of Daido Moriyama documenting Shinjuku, Hawaii, or Sao Paulo thou. A lot to look at initially but the more you flip through the pages the details gain more meaning.
Entirely shot on film, it's an immersive experience full of detail and mysterious romance. I can definitely appreciate the time and thought that went into and it shows.
For more information on this book you can check out https://www.chiadoeditora.com/livraria/lets-get-lost-here
Jordan's and a Gold Chain by Alani Cruz and Jesse Freeman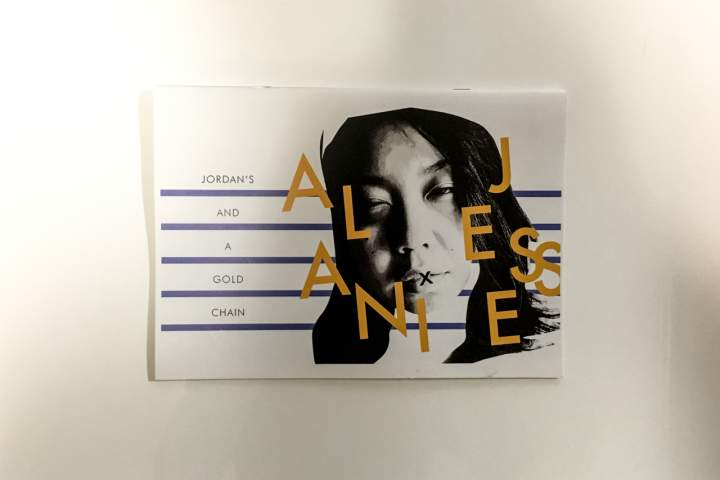 This book is an emotional one, as it was my friend the late Alani Cruz's last work before succumbing to cancer. It's based on a fascinating concept where Alani would send Jesse a color photo and he would respond with a black and white one and then he would do the same and so forth.
The idea stemmed from their favorite jazz musicians in Rollins and Coltrane where one would call the other and play a few musical notes and hang up. A while later the other would call back with a musical response and so forth.
A similar interplay in the visuals is definitely here. I know both Alani and Jesse's styles and while they're quite different they gel in this project poignantly. Alani's usual humor and color vs. Jesse's composition and lines are in perfect harmony here.
You can grab a copy here http://jordansandagoldchain.bigcartel.com/
Nothing to see here by John Bolloten
"Nothing to see here" is anything but as it take you into the dark underbelly of central Bradford. These 64 pages of A4 black and white photos will smack you in the face with reality.
It's a bleak peak into some rough neighborhoods of England. Brutally honest, his subjects hold nothing back for his lens. It's an achievement how comfortable he makes them feel to give him such an honest expression.
A lot of the images can't really be featured here, as it shows some graphic drug use. Drug abuse's brutality is candidly represented as John gives us access to a grim world.  Shocking, yes. But perhaps something that does indeed need to be seen. Limited to 150 copies.
For more information about this work you can go to http://fistfulofbooks.com/product/nothing-to-see-here/
Southern Decadence New Orleans 2015 by Kenneth Pape
Kenneth provides us a brief look into a wild weekend in the South. If you didn't know, Southern Decadence is an annual six-day event held in New Orleans by the LGBT community during Labor Day Weekend in America.
Short-ish at 20 pages, it covers one weekend of this raucous occasion. I've never experienced this event so it was an interesting peek into the other side of Mardi Gras on Bourbon Street.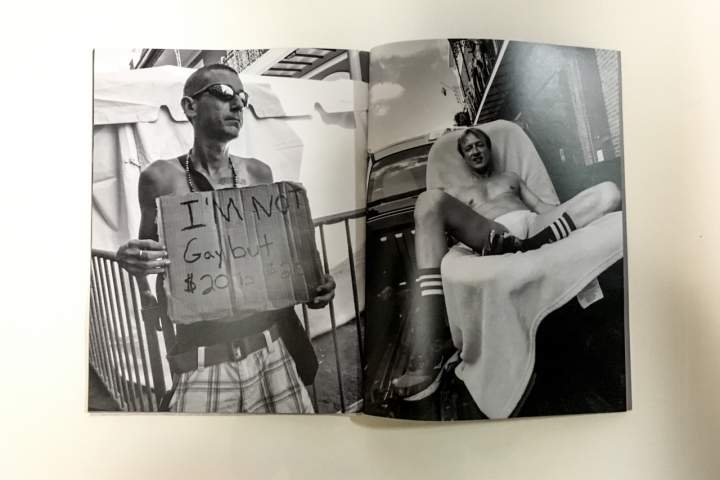 Unfortunately I can not show some of the most impactful images as you might guess…
You can find this book on his youtube here.
Thanks to all the guests for their submissions, it is a really cool thing to be able to share them all with you.
And remember, this is open to everyone, all you need to do is send one to me.
If you would like to have your zines or books featured then all you have to do is mail me. Hopefully there will be plenty more of you who want to get your books and zines out there to the world.
Thanks
Japancamerahunter