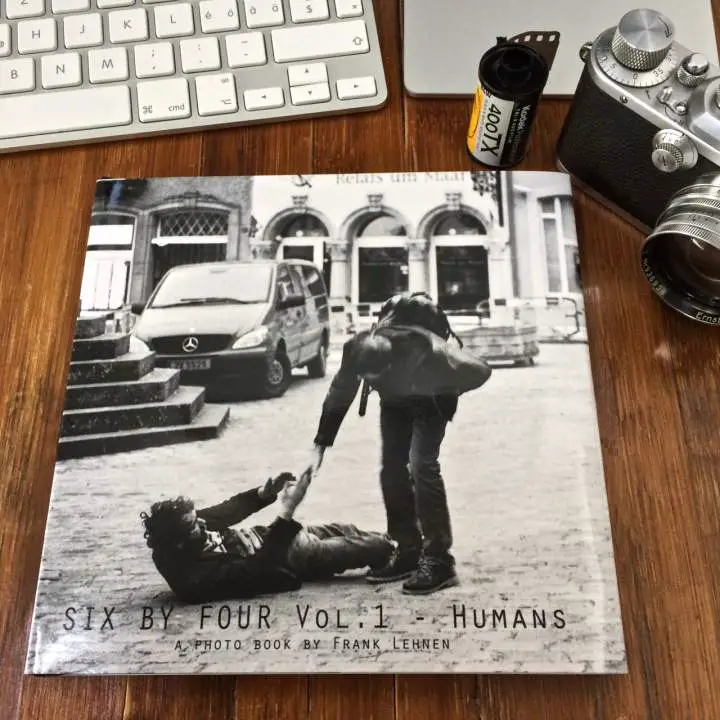 Get Featured: Frank Lehnen
Frank is no stranger to the site. But it is a very long time since we have seen him. Frank shares with us his work this time, as he has put together a book documenting life in Luxembourg. Check it out.
I am an amateur photographer based in Luxembourg. At 53 years, it's clear that I started my passion with film and after a brief excursion into digital, I finally have come back (mostly) to film photography.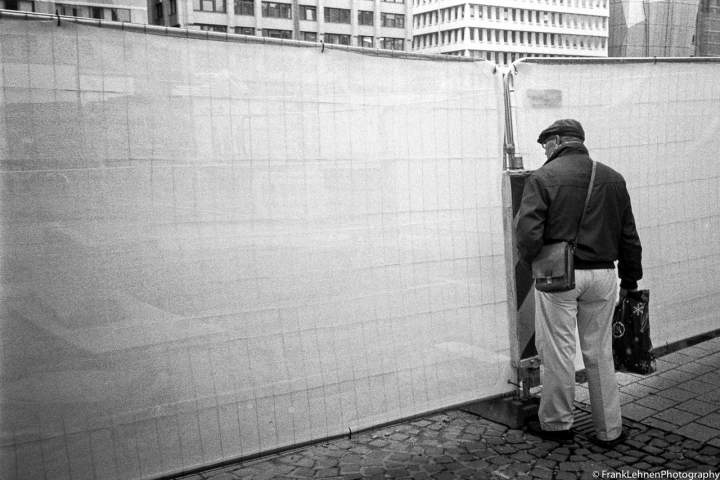 I use a varied lot of cameras, from the Lomo LC-A+ by ways of the Olympus XA2 to a Canon A-1 and Canon T90 with some lenses. But I won't linger on the gear, as I have to admit that some of the photographs for my project were shot with an iPhone….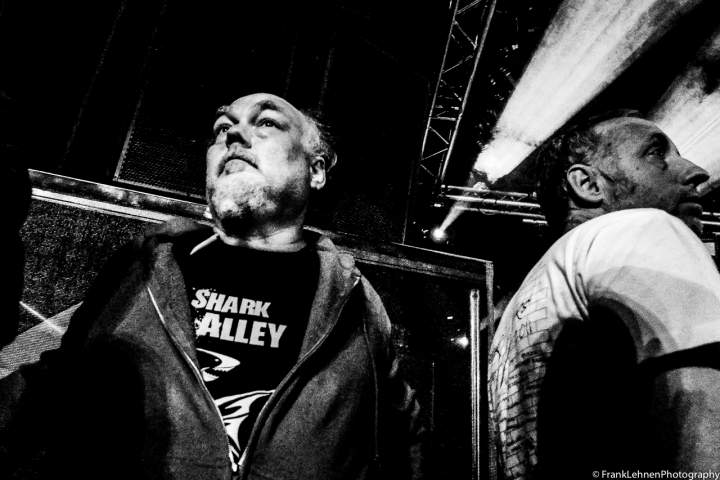 OK, let's get to my little project. I like film photography, as I said, and I think the saddest thing about digital is not that it's so utterly bad (now I'll get hate mails!), but that hardly anyone gets prints anymore. All those pictures that are now so cheap to shoot stay on hard disks, in phones and never see the light of day so to speak.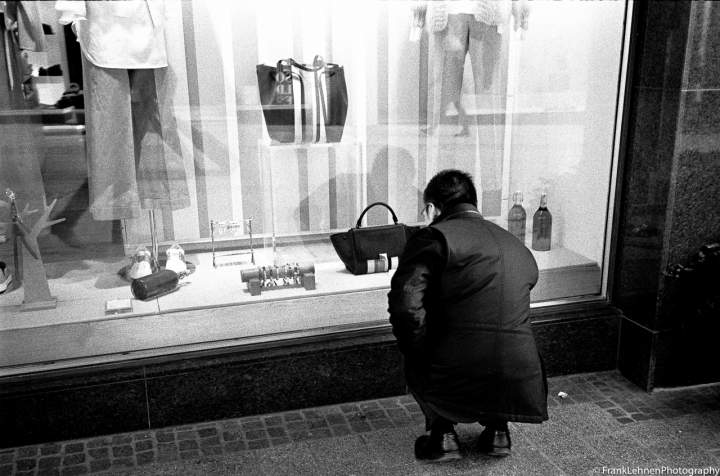 Do you remember the prints that were handed out when we were young? Six by Four inches or thereabout, color or black and white, and you were always reminded not to touch the picture, to grab them by the border….
I wanted to revive this tradition of the small print by compiling a selection of my street photography in a very tiny book titled Six by Four Vol.1 – Humans. It does not contain text, just the pictures which, I hope, speak for themselves. There are precisely 36 pictures in the book – a roll of film.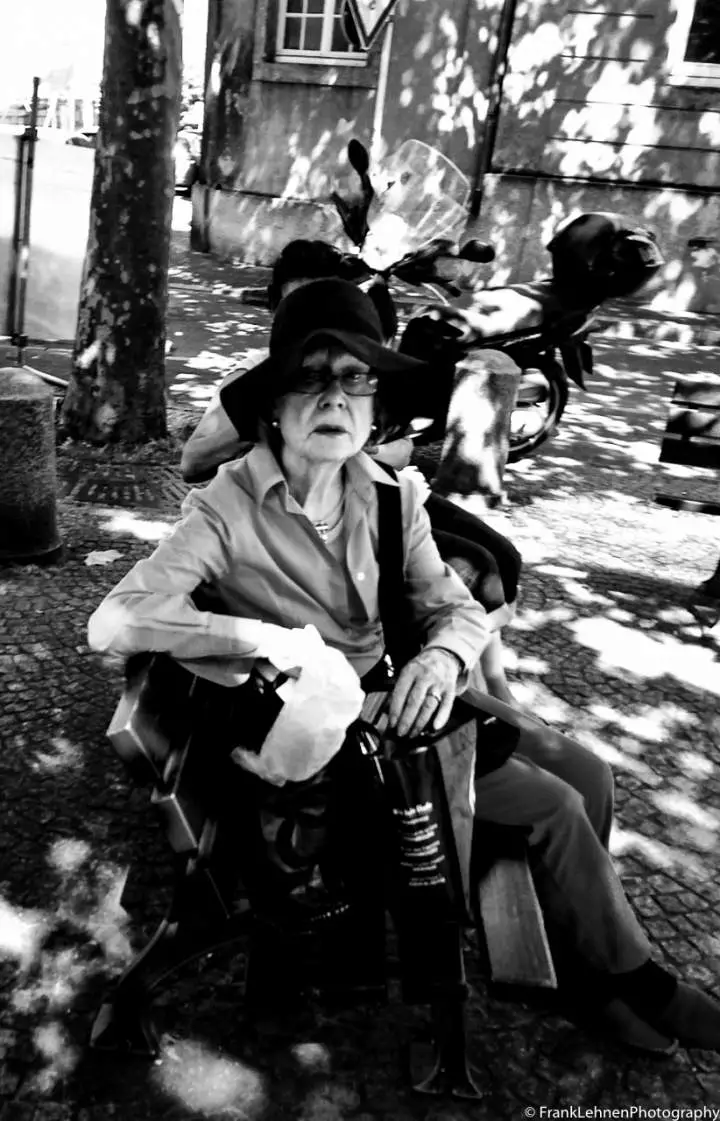 This book documents some aspects of life here in Luxembourg which is not always as glamorous as the news would make us believe. I see the real humans behind the cliché and try to show this.
I intend this to be the first in a series of booklets in the same format, covering various subjects I like to document. Not all necessarily in black and white – I think the next one will be in color, but that's still some time away.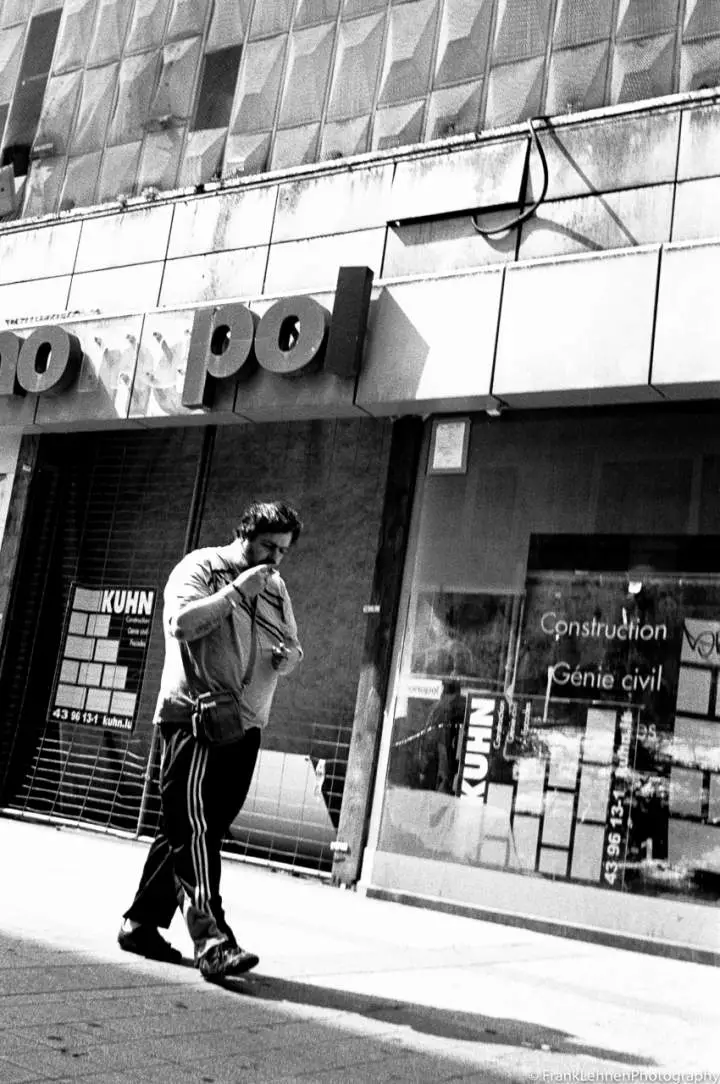 If my book seems interesting to you, feel free to visit my blog at www.whyfilmcameras.wordpress.com. 
You'll find the book announcement at https://whyfilmcameras.wordpress.com/2016/05/02/six-by-four-vol-1-humans/
and if you feel so inclined, you can even buy a copy from Blurb: http://www.blurb.com/user/store/FrankLehnen, both in Hard- or Softcover.
Thanks, Bellamy for having me and giving me the opportunity to present my little project!
Frank Lehnen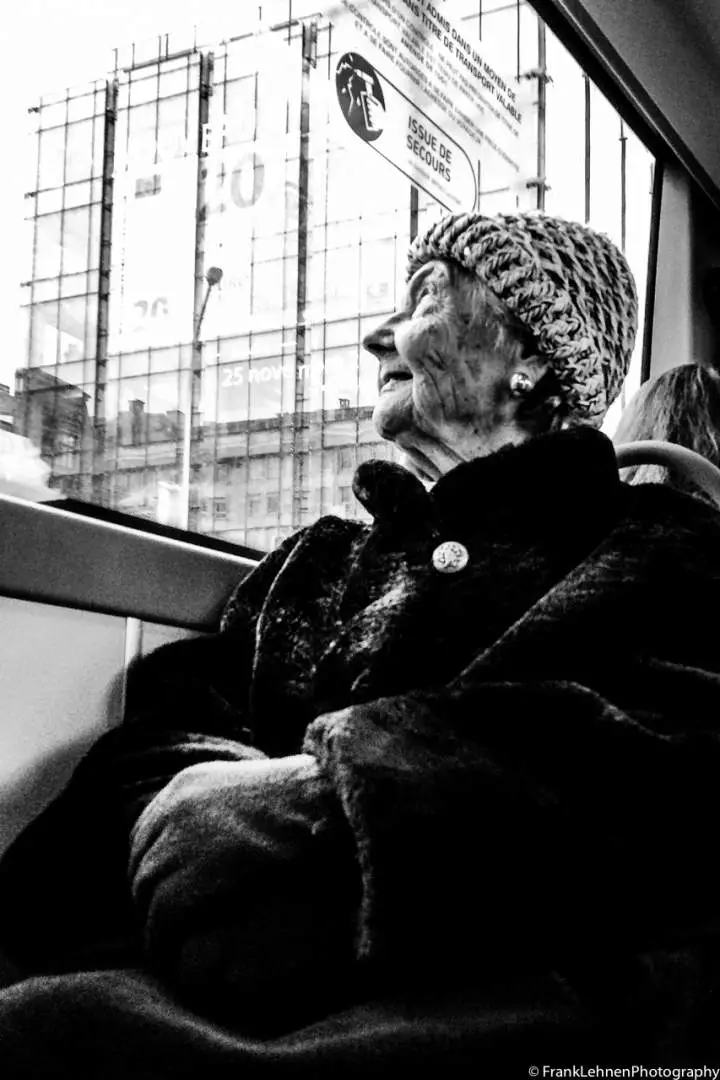 Thanks for sharing your book with us, Frank. Nice to have you back on the site.
Come on, share with us what you have and get yourself featured.
Click on this link and send in your project/work: Get Featured. *I am looking for mainly projects, not individual images*
Oh, and click here to see a few of the photographers that have been on the site before https://www.japancamerahunter.com/?s=featured
Please make sure you come and comment, polite and constructive critique is welcome.
Thanks
JCH