In your bag 1134, Hikaru Funnel
A beat up bag and a couple of cool cameras. The perfect bag for a Saturday. Check it out.

Hey, I'm Hikaru Funnell, 24 and from Brighton in the UK.
I've been pretty much obsessed with photography for about 4 years now. Back in 11' got ahold of a Canon T2i with a kit lens and started shooting just about everything. After a little while I sold off some of my music gear and got myself an old Tamron 90mm f/2.8 and the budget Canon nifty fifty.
Ever since then, I've been a prime lens guy. I really love the interaction with the subject of a prime, and also, shooting macro was a great learning curve for teaching myself to shoot manually at different f stops without it being blown out or too under exposed, and generally, just how to shoot manually.
Going four years on, I'm now working as a tea mixologist as well as working part time as a product and portrait photographer. Over the last year I have been travelling on and off around Europe and on a trip to Berlin last year, decided to try to only shoot analog [apart from on commissions] to keep my senses sharp.
I generally try and keep everything to bare minimum. My bag is a Ona Bowery shoulder bag from NYC, which is pretty rugged and has a nice feel to it when worn all day. My main two cameras that I take out with me, are a Olympus XA2 with a inbuilt 35mm f/3.5, and a Canon A1 with a 24mm f/2.8. Other than the cameras, I keep a few spare rolls of my top three film stocks, a great film case from Bellamy, my keys and wallet too.
The XA2:
I got this with the sole intent of replacing my need to take out my iPhone for quick snaps and instead, rely on the beautiful mechanics of this camera and its ability to capture stills fast!
I love the glass in it and the close, medium and far range focusing system is actually really nice and simple to use when wanting to get a quick snap. I used to use Schlecker from Bellamy, but as it is no more, I mainly use Superia as it gives the same nice rich results for the bits a pieces I shoot.
The Canon A1:
I got this one last May and took it back travelling with me in the summer. Aside from the superb mechanics and super hard wearing body, my favourite thing about this camera is the 24mm f/2.8 that came with it. After shooting mainly at 50mm and up, having a 24mm to Barcelona and then back to Berlin was eye opening. Especially inside the abandoned airport Tempelhof and on top of Tibidabo in Barcelona, looking over the city, or in tight urban spaces, when normally I'd shoot something more abstract with a tighter lens.
For this my go to is usually Ektar for its lovely vivid colours or some Ilford HP5+ for its great fine grain detail and nice smooth shadows if its pushed up a notch.
My portfolio > http://capturecollect.co.uk/
My blog > http://wanderingjournal.tumblr.com/
My Flickr > https://www.flickr.com/photos/hikarucapture/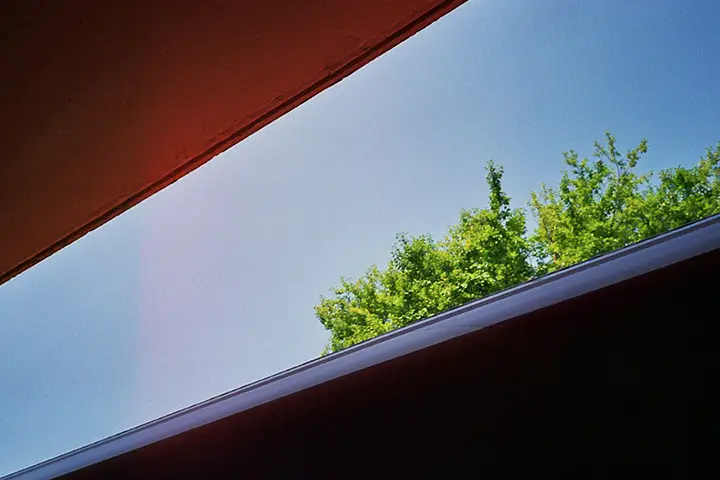 Also, I'd like to thank Bellamy for this great place he's created to learn and educate people about cameras and photography and also, to geek out.
Thanks Bellamy and keep the great material flowing!
Hikaru
Thanks for sharing your bag with us, Hikaru. It is nice to see such a simple setup.
Check it out and make sure you come and comment.
Keep them coming folks, we need more submissions, so get your bag on Japancamerahunter.com. Send me a hi resolution image of the bag. Optimum size is 620×473. Please ensure there is a bag in the shot, unless you don't use one. The more you can write about yourself the better, make it appealing and tell us a story. Oh and don't forget your contact details (twitter, flickr, tumbler et al). Send the bag shots here. Please understand that there is a long wait now as there is a backlog of submissions. Not all make the cut, so make sure yours is funny/interesting/quirky. And please make sure the shot is of good quality, as the ones that are not do not go up.
Cheers
Japancamerahunter