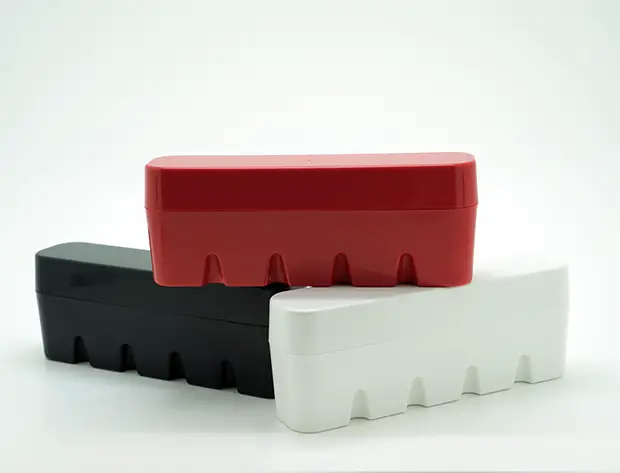 JCH half size 135 film cases
Ask and thou shalt receive. After months of planning, hair pulling and head scratching, I am happy to finally announce the latest model in the JCH family. The 135 half size film case.

When I released the original JCH film cases and the 120 film cases, many people told me how much they love them. But many people also told me that whilst the original film cases are great for travel and for storage, they are too big for a daily shoot. I don't know all that many people who shoot 10 rolls of film in a day, so another solution was needed.
And here it is, the answer to the problem. Introducing the JapanCamerahunter 135 half case. It is pretty simple really, nothing world shattering. Just a slim case that will hold 5 rolls of 135 film. The dimensions are L 136mm x W 31mm x H 50mm.
They fit snugly into a bag or even a pocket and looks pretty sweet too. The cases come in 3 colours at the moment, Original white, Black and Red, and there will be other special edition colours coming too. Bikkuri cases will also be coming soon.
The cases are made out of the same high quality plastic as the original cases, with a nice snug fitting top. And they have the JapanCameraHunter mark stamped on the base (beware of cheap crappy imitations being sold on ebay etc). These cases are made in Japan, for a number of reasons, mainly that I want to support local economy and industry.
Buying these film cases helps support the site so that I can bring you more cool content and more cool gear. It also helps me to develop new products for you all. I really hope you like them.
They are available in the shop now!
https://www.japancamerahunter.com/shop/japancamerahunter-135-half-cases/
Many thanks
Japancamerahunter
Ps. More colours will be coming soon. What colour do you want to see?