Photography zines (and books) No: 23
I have been so busy lately that I have been steadfastly ignoring the ever growing pile of books and zines that is next to my desk. Well no more! From the bottom of the pile a few more great zines and books.

I don't run this feature as often as I should, but it is tough to find the time nowadays. But I will feature every single one that has been sent, it might just take a while.
I never get tired of seeing great new work and sharing it with all of you. But I need you all to keep on sending them in. Keep them coming by following this link.
Thanks.
Saigon by Maximilian Seib

Max has send me this tiny, yet lovely little zine that he knocked up in the local copy shop. This has a simple little series of images taken in Saigon, Vietnam. Max tells me there is a huge zine scene in Berlin and this was made to be involved with that.
All of the images were shot on film (Tri-X) and developed at home. The layout is based on football posters from when Max was a kid, folded so that you could turn a poster into a book.
If you want to get your hands on one of these cool little zines you can check out Max's site www.maximilianseib.com
Selfie on The Bund by Alex Johns

Alex has put together his first photobook, and it is a pretty impressive effort. Documenting the journeys taken through the different districts of Shanghai.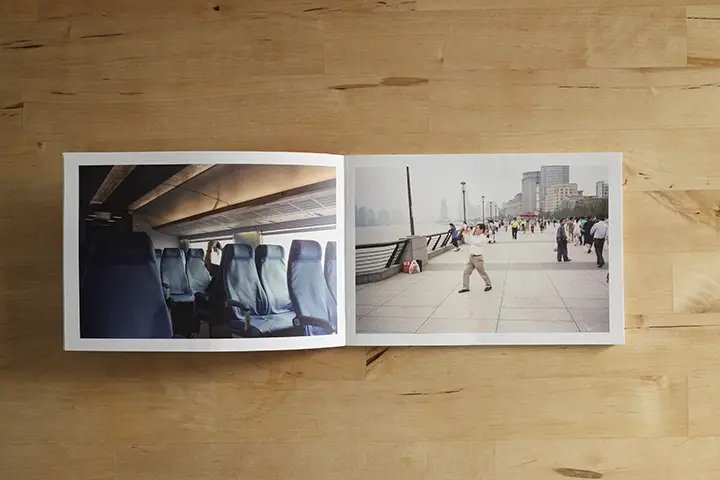 This is a beautifully produced book and gives us a great look at the massive entity that is Shanghai. You can really get a feel for the city that has grown so much in such a small time.
It is interesting as the image I get of Shanghai in Japan is a shiny, gleaming and hi-tech city that is fast moving to be one of the top cities in the world. but this book shows me that there is more than this. The different layers of the streets are readily apparent.
If you want to get yourself a copy you can check out Alex's site alxjhns.com and the book page alxjhns.com/publications/selfie-on-the-bund
Pull for Life by Lemuel Chanyungco

This one is a bit different. As it came with a review already attached. My mate Simon Becker has knocked up a decent review of this book, so I shall let him to the talking.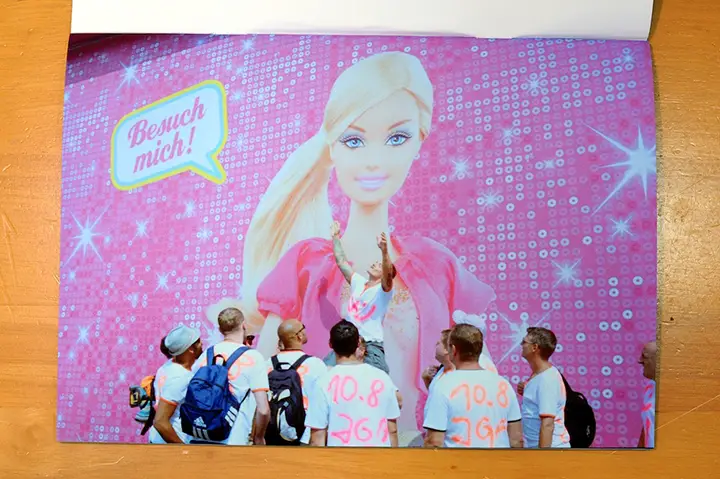 If you are familiar with Lem's work, then you may have come across his self-published book Breaking The Ice (2012), which, as I understood it, was the subtle photographic essence of an intimate and at the same time anonymous process of coming to terms with the city of Berlin as a home, for better and for worse.
Pull For Life seems to be different. There is no focus on a particular place or time in this series of 26 pictures – to say it with photographic metaphors: the angle is wider here, the depth of field greater.
Two naked feet are holding two 9mm pistols. A middle-aged woman seems lost in between a legion of shoes on sale. Religious objects and symbols come face-to-face with their commercial or kitsch reality, and with bananas. A little baby defecates on its father's lap, one wonders what might have caused the yellow colour… Some passers-by melt into the silhouettes of their surroundings, and a giant Barbie stares across a self-publicising bachelor party and straight into the camera's eye saying "Besuch mich!" – visit me!
We are confronted with life in terms of what people are, what people seem to be, what people think they are, what people believe, what people consume, and ultimately the realisation that these "people" include ourselves, you and me and your grandmother. This alone wouldn't be remarkable, universal topics such as these are always prone to be considered easy and clichéd, even if the individual pictures are as good and clever as they are in Lem's case.
What makes Pull For Life special is the unavoidable feeling of something moving underneath the reflective surface of empathic yet cynical global insights, beyond themes like religion and consumerism, something very individual and personal indeed. Even without further information on why, how, where, and when this series was first created, even though you are not told the details of this story, it vibrates and resonates in and between the photographs with notes of both hope and despair formulated with Lem's typical ability to constantly redefine what is serious and what isn't – and to laugh about the things he identifies with.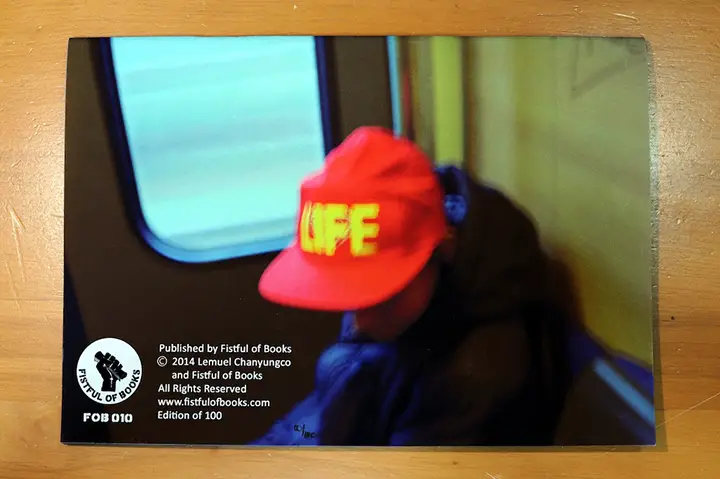 You can check out Lemuel's work here:
www.chanyungco.com
www.fistfulofbooks.com
http://www.goodpressgallery.co.uk/index.php?/hidden/pull-for-life-lemuel-chanyungco-fistful-of-books/
Thanks to all the guys for their submissions, it is a really cool thing to be able to share them all with you. And remember, this is open to everyone, all you need to do is send one to me. If you would like to have your zines or books featured then all you have to do is mail me. Hopefully there will be plenty more of you who want to get your books and zines out there to the world. Another instalment will be coming soon.
Thanks
Japancamerahunter