Get Featured: Frank Petronio
Frank takes pictures of beautiful women. Good work if you can get it. I guess you could say that some of this is Not Safe For Work. So therefore, check it out.

I am a commercial and fine-art photographer specializing in portraiture, stories, and observations.
Raised in rural Upstate New York, I received a BS in Visual Design from the University of Oregon in 1984. After assisting for numerous professional photographers, I did corporate and advertising photography in Rochester, New York until 1992. In the early 1990s I was a pioneering Photoshop artist who consulted for Adobe, Iris, Kodak, and Screen, and also taught digital imaging at ICP/NY, VSW, Palm Beach and Maine Workshops. Throughout the 1990s and early 2000s I owned and operated a graphic design studio and boutique advertising agency called Cleanpage, where we worked with Fortune 500 and 4A advertising clients on print, collateral, and early online ventures.
Since 2007 I have returned to doing photography full-time.
I am a full-time commercial and fine-art photographer specializing in portraiture.
In 1983 I became a serious photographer. After graduating from the University of Oregon with a B.S. in Visual Design, I spent two years as a freelance photography assistant, before opening my own business in 1986. By 1990 I was traveling to Europe to shoot corporate annual reports. I also began experimenting with the first version of Adobe Photoshop®. My business evolved into digital imaging studio that did retouching and photo-illustration work for advertising agencies. Through the 1990s I helped design and create some of the first corporate websites for Corning, DuPont, Eastman Kodak, and Xerox. In early 2000 I started a boutique advertising agency called Cleanpage. In 2006 I returned to concentrating on my photography.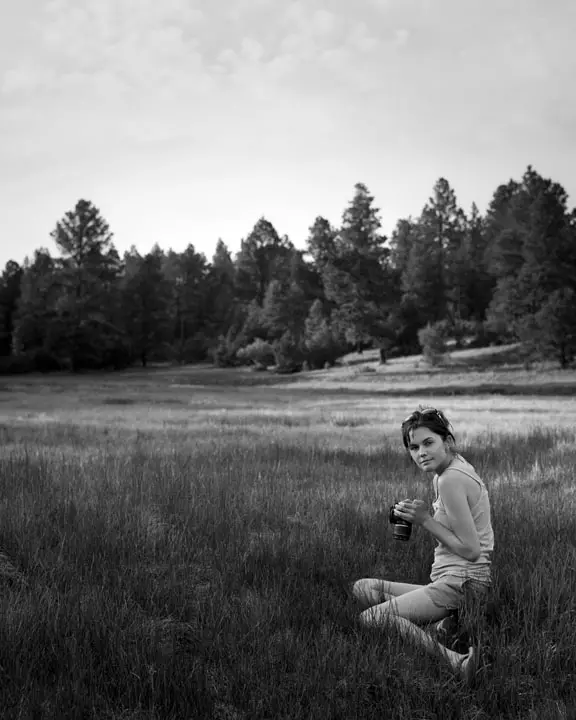 In the late 1990s I taught workshops at the Center for Creative Imaging in Maine; the International Center for Photography in New York City; the Palm Beach Photo Workshops in Florida; and the Visual Studies Workshop in Rochester, New York. I have lectured at the George Eastman House and the Rochester Institute of Technology.
Also I have done consulting work on digital imaging software interface design for Adobe, DaiNippon Screen, and Eastman Kodak.
While I have not exhibited my work extensively, I did have two pieces accepted for the 2007 Biennial Finger Lakes Exhibit at the University of Rochester's Memorial Art Gallery, Rochester, New York.
I also had one piece in the 2010 Texas National exhibit.
website at http://frankpetronio.com
tumblr at http://frankinstan.tumblr.com
facebook at https://www.facebook.com/petroniofrank
Frank
Frank Petronio photographer
Thanks for sharing your work with us Frank. I am not only impressed with the images but the range of different cameras used.
Come on, share with us what you have and get yourself featured.
Click on this link and send in your project/work: Get Featured. *I am looking for mainly projects, not individual images*
Oh, and click here to see a few of the photographers that have been on the site before https://www.japancamerahunter.com/?s=featured
Please make sure you come and comment. Polite and constructive critique is welcome, offensive and disrespectful comments will be moderated.
Thanks
JCH