Show us your film : Our Neopan thou art in heaven
It has taken a while, but I have managed to solicit a few more submissions. And very interesting they are too. Check them out.

Jarod Fong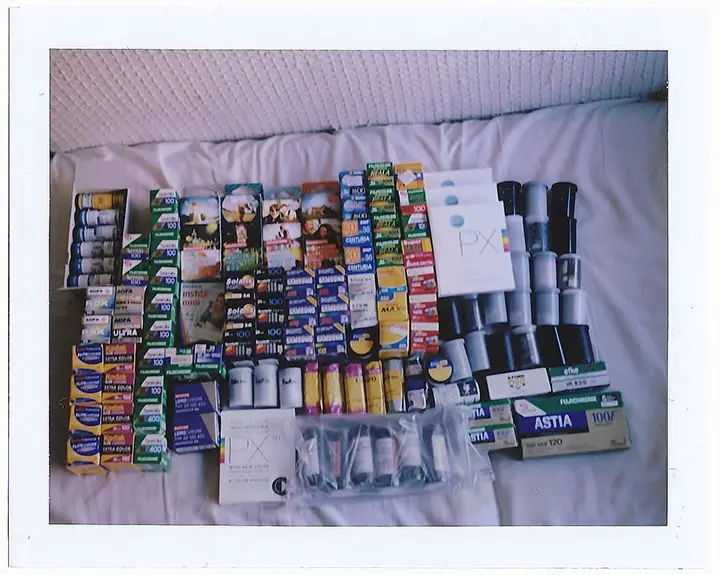 Hi guys, this are my stash of film, hmm… while arranging them for the shot,I think I might had a little bit too much of film. Need to finish them soon.
This is shot on my modified Polaroid 250 featuring a Tominon 127mm f4.7 lens ( great work by The Instant Camera Guy from Melbourne ) with Fuji FP100C and scan on a crappy canoscan 8800f.
Some of my prized film stock are, I like expired color film for their unexpected outcome
1) 5x Kodak Aerochrome 120 roll by Dean Benicci
2) Fuji Fortia
3) Agfa Ultra 50
4) Fuji Astia
I normally shoot fresh BW film such as Ilford HP5 , Kodak TMAX 100 and Tri X and I am out of FP100c at the moment, need to get from from BH Photo soon.
Some of my photo
Expired Solaris 100 (Cosina CX2)
​

Ilford HP5 fresh (Bessa R2)


Thanks and hope you guys enjoy it
Stefan Lister


Hi Bellamy,
Long time lurker of your site here.  Love reading the article and checking out other peoples' bags.
Anyways, was cleaning out the fridge and decided I take a picture of 'the stash'. One of the things I enjoy most about shooting film is trying out all the different emulsions. So here I've got a pretty good range of B/W, Colour, and Slide Film. In fact, I've made a small personal site to showcase/archive some of my work and it's all sorted by film type. I'm always on the quest for a new interesting film to shoot and add to the list.  Unique films like CineStill and Kodak Aerochrome are just too tempting to pass up. Also, your idea of starting your own film line definitely has me interested.
Thanks,
-Stefan
www.stefanworks.com
Carl Cozzone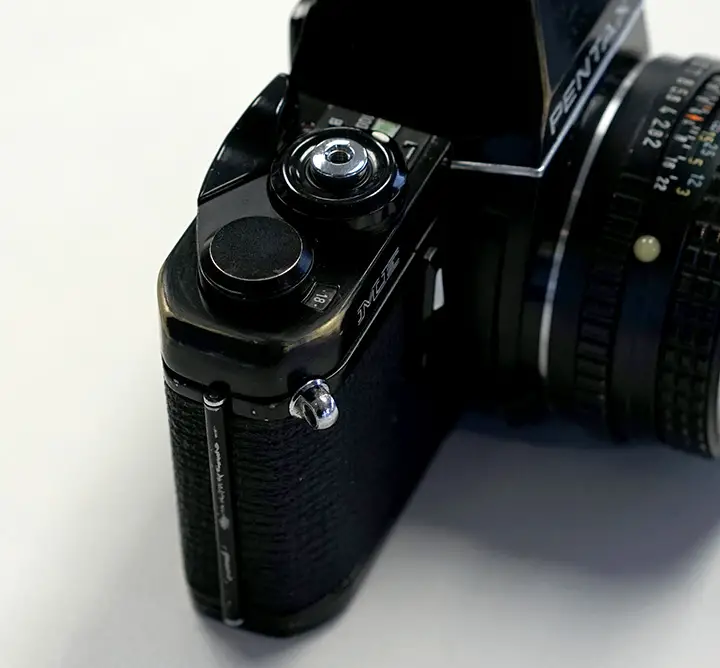 Hello world
My name is Carl Cozzone
Not much of a stash to see here..just the only place for Ektar 100 :-)
My photo's are all here https://www.flickr.com/photos/nzcarl/
Thanks
Bob McCann


A few pics of my film stash: I'm shooting mostly ORWO UN54 and PanF+ these days, some Eastman XX.
From Left to Right here:
Rollei Ortho25, PanF+, UN54, FP4+, XX (front) N74 (rear) HP5+, then the sheet films & polaroid and a few Delta 3200. Oh, and my 120 cases hiding there in the shadow.
The bulk loading drawer, ORWO and XX.

The last of the Efke 25 and Adox CHS100, plus some Silvermax and Tri-X 320 in 8×10.


And the 8×10 film drawer.


More sheet film stored in the darkroom, the open boxes are there. These guys just came out of the freezer last week.
All best!
-Bob
Thanks for sharing your film with us guys. We need more though. Keep the film love strong.
I would love to see your collections, so if you want to send them in feel free. Perhaps you can include a couple of shots taken with your favourite films, that would be fun. Click here to send your stash. Please make sure you send the submissions to this link, otherwise they will not be featured.
Thanks
JCH