In your bag No: 664, Oli Trainor
Oli has a strong passion for photography and Russian lenses. Come and check out this great bag shot from the UK.

First of all, let me explain myself. I know this whole long list is probably kryptonite to Leica shooters the world over, and you're all absolutely right – with all this gear to lug around I could well have gone and bought a D4 and a nice fat zoom, but do bear in mind this is the arrangement I have when I travel away from home for a while and I need a nice, flexible, good quality setup right at my side. Besides, I can't be doing with a DSLR, that's just lazy! If I'm just strolling around town at home, I'll usually take out the M6 with either the Nokton or the Planar, and if I'm out for a while, a spare film in my pocket. Probably wouldn't make for a very interesting "In Your Bag" post, really!
With that out of the way, I'd like to introduce myself. Hi. I'm Oli Trainor, I'm 21, I'm an engineering student in Bristol, and my absolute favourite way to kill time is to take photos of things. I largely enjoy shooting street, but I'll dabble in landscape, portraits of friends, animals, poncy arty stuff and anything else that catches my eye, really.  Have a look at my Flickr that I probably ought to update more often… Link below. I started shooting with a Polaroid 636, given to me as a 5th birthday present in March 1997, and I've never really stopped, with the shooting or with the GAS, right up to getting my Leica M6 Classic for a 21st birthday present in March 2013! Luckily, I had a collection of glass for it from a couple of Zorkis and a FED to get me started, and I've built on it from there.
My Flickr – http://www.flickr.com/photos/55633976@N05/
So, without further ado, I proudly present the contents of my Manfrotto Bella V…
'85 Leica M6
Voigtländer Nokton 35mm f/1.4 MC
Zeiss Planar 50mm f/2
Jupiter-8 50mm f/2
Jupiter-9 85mm f/2
Jupiter-11 135mm f/4
Olympus T20
Voigtländer Kontur
Lens Pens
Assorted Films
Assorted Leica Thread Mount to M Mount Adapters (For the Soviet stuff.)
Assorted Hoods  (I never shoot without a hood.)
This is where I get geeky with a side-note or two on some of the gear…  For those of you that haven't come across them, old Soviet LTM lenses have a bad rap, which is a great shame. All three of these particular lenses are copies of the pre-war Zeiss Sonnar, and provided you get your hands on a good one, they can be as good as the originals. Build quality isn't all that great, and quality control let them down, certainly later in production, which is probably where their bad reputation stems from.
I got very lucky and bought a load of old stuff when an old photographer passed away, so my specimens were already tried, tested and true. Except, of course, the 135, which someone had stripped, and put the rear element in back to front. I turned it around again, and now it works as good as new!  Russian lenses will never beat their respective Leica equivalents in terms of quality, but for someone on a budget they're absolutely ideal. They're a tenth of the price of Leica glass, but they're a damn sight more than a tenth as good!  The shot below was taken with the 85mm f/2 on the M6. It's possibly my favourite shot from a recent trip to Thailand.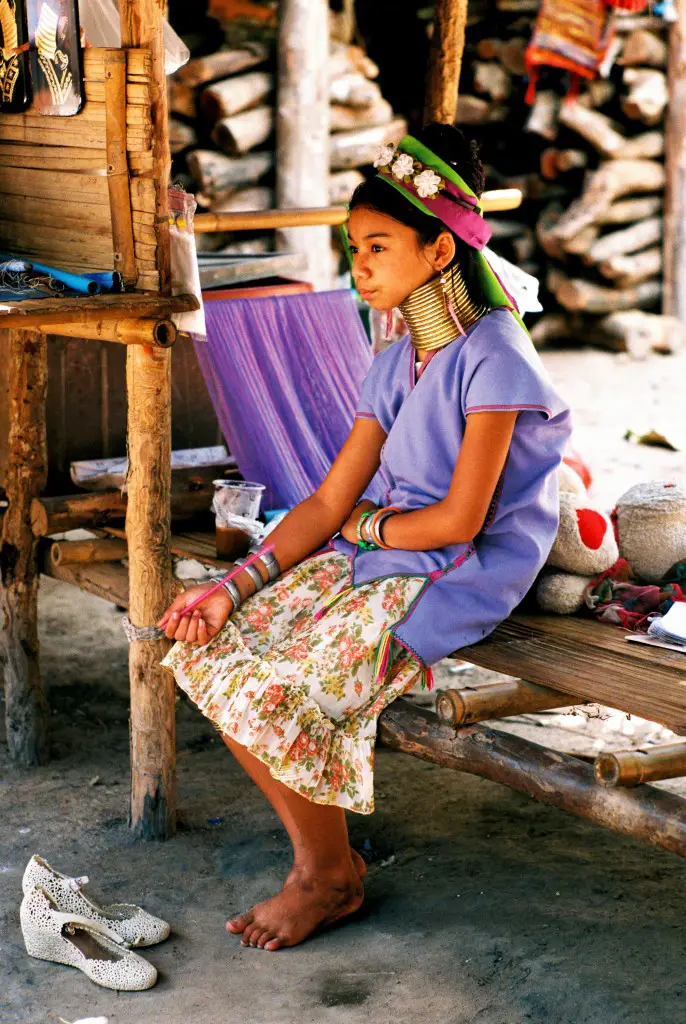 The Kontur is an amazing little contraption for use with a 50mm lens. It's the only viewfinder I know of you can't actually see anything through, but it's an ingenious little device. Surprisingly accurate, as well.  I got it for my Zorki 1 because I couldn't stand the squitty little built-in viewfinder. It felt really odd using it at first, but once I got used to it I fell in love with it! This link is nothing to do with me, but do have a look for more info on how it works if you're interested…
http://obscurecamera.wordpress.com/2011/09/08/voigtlander-kontur-finder/
I absolutely swear by these lens pens, incidentally. They've made my lenses the cleanest I've ever seen them, so I splashed out on myself a little while ago and got the DSLR Pro kit. Can't rate these things highly enough, my lenses are gleaming now!
Many thanks, and congratulations for managing to reach the end of my camera-related ramblings!  Keep up the good work Bellamy!
All the best,
Oli Trainor
Thanks for sharing your bag with us Oli. I don't usually feature pictures of peoples work, but I thought people would want to know how the lens renders.
Check out the links and make sure you come and comment.
Keep them coming folks, we need more submissions, so get your bag on Japancamerahunter.com. Send me a hi resolution image of the bag (please make sure it is horizontal) and its contents, with some details about yourself and what you shoot. Oh and don't forget your contact details (twitter, flickr, tumbler et al). Send the bag shots here. Please understand that there is a long wait now as there is a backlog of submissions. Not all make the cut, so make sure yours is funny/interesting/quirky. And please make sure the shot is of good quality, as the ones that are not do not go up.
Cheers
Japancamerahunter