In your bag No: 648, Steven Xue
Woaah, another Crumpler bag. That is two in a row. Steven is a returnee to the site, after being featured last year. Now he is back, and with a completely new setup. Same bag, new gear. Come and check it out.

Hi, everyone! My name is Steven Xue, I'm 17, from Chicago. I have been on the JCH in your bag series before (#266), but since then my camera gears have changed quite a bit. So I thought I would share my current cameras of choice when shooting.
Since last year, I've been more focused on portraiture and still life, so as a result I've been using more SRLs for their accuracy of framing and depth-of-field preview abilities. So now more often than not, I would have either the Nikon F3 HP or the Nikon N80 in my bag. The Nikon F3 is really my favorite 35mm SLR, love the build, the simple manual dials and the HP (high-eye point) viewfinder, together with a decent weight. It's heavy enough to feel like a quality camera but still light enough for daily use. On the F3 is the 50mm  ƒ/1.2 ais, which I just acquired recently. This lens is a perfect combination with the F3 with it's split-focusing viewfinder screen. It makes it a lot easier to focus when shooting wide open. On the lens I would sometimes put a 0.6 ND filter on there to shoot with a wider aperture.
The Nikon N80 usually serves as a backup for my F3, but I do enjoy shooting with it. The N80 body is incredibly light, it has a easy film loading system, and it has a maximum shutter speed of 1/4000s which is one stop more than the F3's 1/2000s. The only problem with the N80 is that it does not meter through old ai/ais manual lens, which means I would need to put the camera into manual mode and use it with a hand-held light meter, my Sekonic L-508. The lens I have on there is a Pentax Takumar S-M-C 50mm  ƒ/1.4 with a M42 to F-mount adapter. The lens is great, though I find it to be a bit too soft when shot wide open (might be because of the adapter, changing the flange distance), close it down to ƒ/2.8, it is very good.
As much as I love SRLs, I haven't given up on rangefinders. I still have my Canon 7 with a Nikkor H.C 5cm ƒ/2. 50mm is absolutely my favorite focal length, as you could probably figure out by now. And this 50mm nikkor is my favorite 50mm, even over the 50mm ƒ/1.2 ais. This lens has a very smooth rendering, it gives the image a very special yet natural look.
Additionally I also have a Mamiya RZ67, a Polaroid 250 and a Fuji X10, which I don't use a whole lot.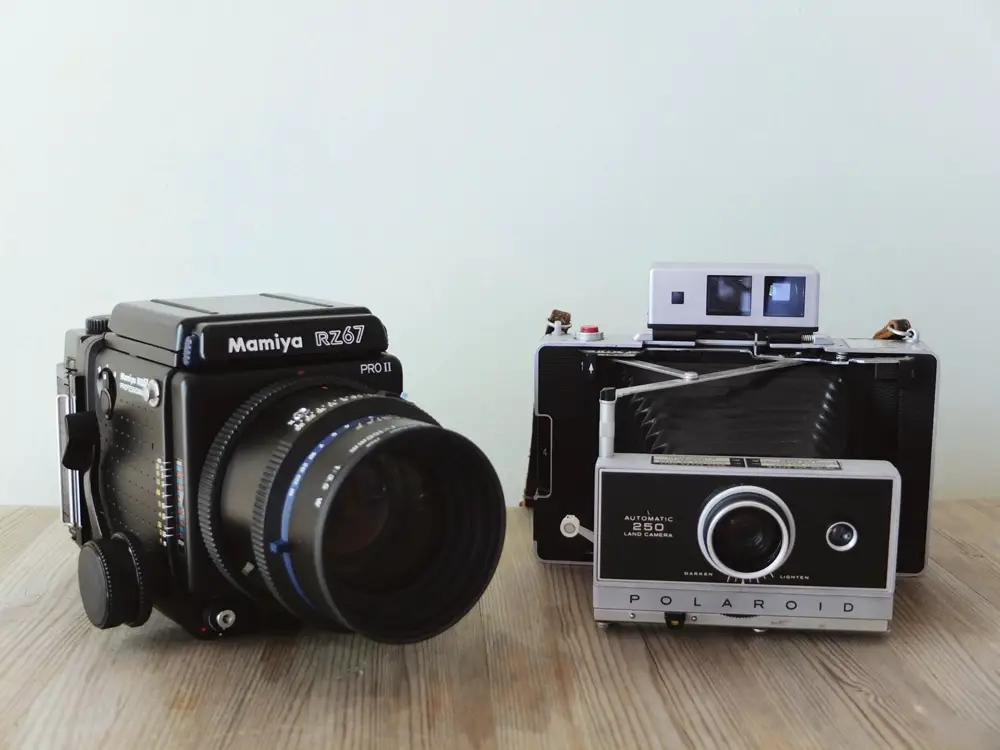 My bag is still the Crumpler seven million dollar home. In my bag, I have some mints, film (usually portra) and also along with me at all times is the iPhone 4S.
Portfolio: http://cargocollective.com/stevenxue
Flickr: http://www.flickr.com/photos/istevenxue
Instagram: http://instagram.com/istevenxue
Twitter: https://twitter.com/istevenxue
Thank you for reading about my bag, and thank you Bellamy for the site.
Steven
Keep them coming folks, we need more submissions, so get your bag on Japancamerahunter.com. Send me a hi resolution image of the bag (please make sure it is horizontal) and its contents, with some details about yourself and what you shoot. Oh and don't forget your contact details (twitter, flickr, tumbler et al). Send the bag shots here. Please understand that there is a long wait now as there is a backlog of submissions. Not all make the cut, so make sure yours is funny/interesting/quirky. And please make sure the shot is of good quality, as the ones that are not do not go up.
Cheers
Japancamerahunter