In your bag No: 605, Alan Cook
Another day another Paul (Actually it is Alan, and I am an idiot). This time Alan comes from the USA and brings us two bags instead of one. What value! Two for one. And one of them has a camera that everyone seems to want at the moment.

Hi there!
I'm a designer living in Portland, OR and here are two of my bags. These are just two typical setups that I use a lot (I hope its ok to have more than one!)
Bag 1:
Ona Brixton in Smoke
Hankerchief
Sunglasses
B+W Series VIII ND Filter
Macbook Air 11″
Macbook Air Charger
Leica M Typ 240 with Silver MS Optical 50mm Sonnetar 1.1, Gordy Strap
EVF in a case
Leica 90mm Summicron
Leica 35mm Summilux ASPH
Leica 21mm Summilux ASPH
Pencil Sharpener
Adorama Slinger Wallet with extra batteries, cards, filters, microfiber, etc.
Sketchbook
Pencil Case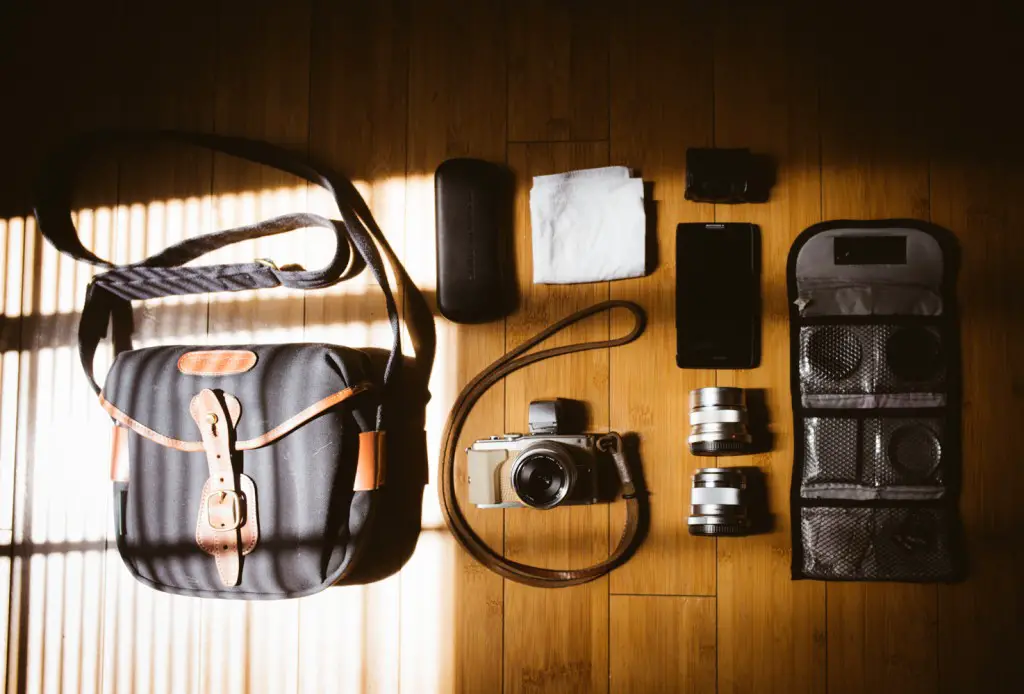 Bag 2:
Billingham Hadley Digital (Black with Tan Trim)
Sunglasses
Hankerchief
EVF case
Motorola Droid RAZR HD MAXX
Adorama Slinger Wallet with extra batteries, cards, filters, step up ring, etc.
Olympus E-PL5 with VF-2, Olympus 17mm 1.8, and Gordy Strap
Olympus 12mm f/2
OIympus 45mm f/1.8
For those who want to know, I use the Billingham to carry the Leica and two extra lenses all the time as well. It just depends on what I need that day!
You can check out my actual photography at http://www.flickr.com/photos/cookedart
Thanks much! Enjoying the series a lot, hope you continue with it!
Best,
Alan Cook
Thanks for sharing your bags with us Alan. Very simple setups you have there. I think that is the first Leica M we have had on the site too.
Check out the links and make sure you come and comment.
Keep them coming folks, we need more submissions, so get your bag on Japancamerahunter.com. Send me a hi resolution image of the bag (please make sure it is horizontal) and its contents, with some details about yourself and what you shoot. Oh and don't forget your contact details (twitter, flickr, tumbler et al). Send the bag shots here.
Cheers
Japancamerahunter