Featured photographer, Jonathan Taylor
I am extremely honoured to be able to share with you the work of a professional documentary photographer whose hard hitting work I have admired for a long time. Jonathan Taylor has very kindly agreed to share his work and his thoughts with the good readers of JCH. Enjoy.

First of all, welcome to JCH, please tell us about yourself, for a start, how did you end up in Bangkok?
I had just finished working in Fleet Street for The Straights Times London Office.
I fancied some traveling and the opportunity to shot stock. I brought around the world ticket and set off. India, Nepal, Southeast Asia, Australia, Fiji, the USA. Just like many of the gap year students do today. While I was in Bangkok I visited the offices of a great little, now finished, regional magazine called Manager.
They offered me work the next day. I was allowed to find my own features, take a month on each while on full expenses. Paradise. At this time I used to live and work with my subjects, be it living on the patio of a nice Muslim fishing family in Trang, southern Thailand. Riding with and help fight fires for a Bangkok volunteer fire service.
Taking 14 day treks into the mountains on the Burmese-Thai border, with a Malaria health care worker. Some of the villages had 60% contagion rate. The type of malaria where prophylaxis don't work as the strain of the parasite is resistant to all drugs. This was a concern for me as I was sure I would catch the damn thing.
I also lived with hill tribes all over Thailand and China. Rice Farmers, the whole gambit. It was at this time got my love for the region and its people.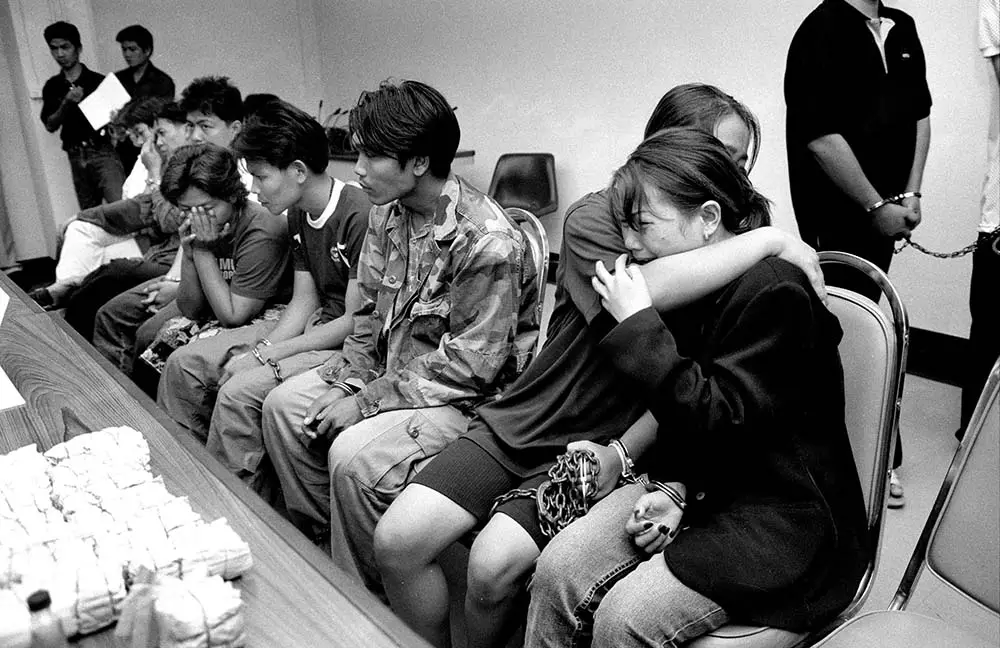 How did you get started in photography? Was there a particular moment of inspiration?
I knew from the age of 13 I was a photographer, it wasn't a career choice, I am just one. The war photography Dom McCullen's work for the Sunday weekend magazines as a lad had an influence too, I am sure. His work and humility still inspire me.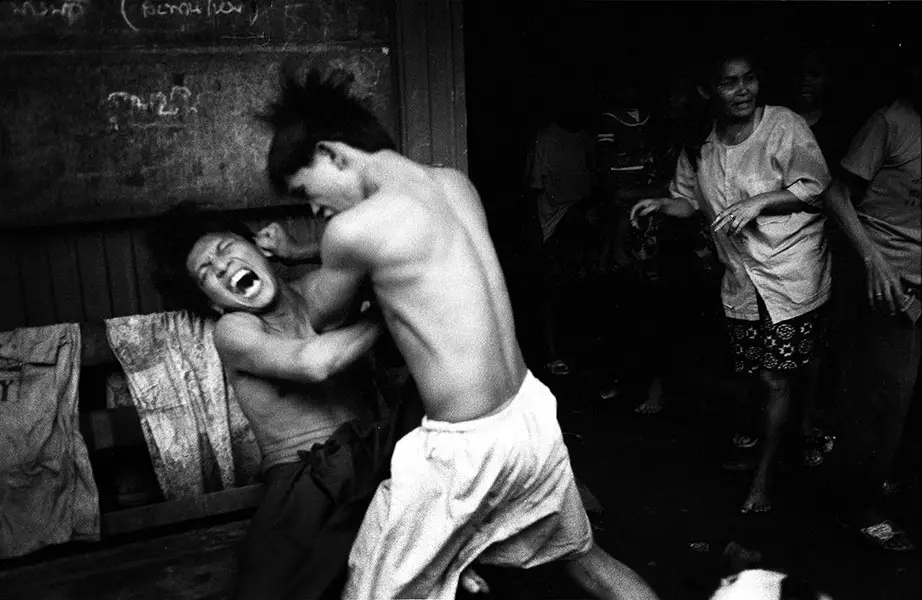 One of my favourite pieces is your work on Yabaa or methamphetamine as it is more commonly known. What drew you to do this piece? (this one could have so many offshoot questions that it would get a bit crazy. But I would like to know your thoughts on how yabaa has affected thai society and what it has done to a generation).
My Ya Ba features were commissions. First as a cover for Time Magazine. Or maybe it was The Sunday Independent. Both run the story as a cover feature.
Every generation has its drug, every drug is billed as the biggest most dangerous thing ever. Actually the total disenfranchised of the poor of Thailand is the route cause. The abuse of the drug a symptom of that, it could be alcohol, sex, gambling or another drug. The youths from the slums need escape and some don't have role-models to put their angst into a positive one. They see their peers doing drugs and go down that slippery path. This story also has many dangerous associations to it. The whole War On Drugs thing etc. Who the importers and dealers really are but I would not like to give my opinion on such controversial issues. Photographers are lucky that way, let the journalist get the flack. We have to get nearer the action after all.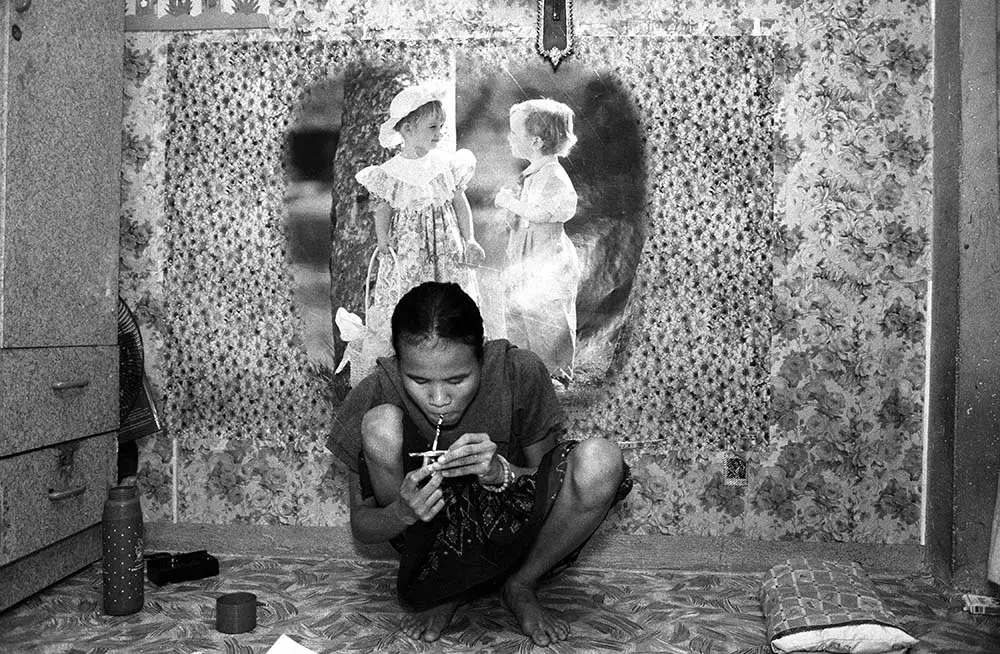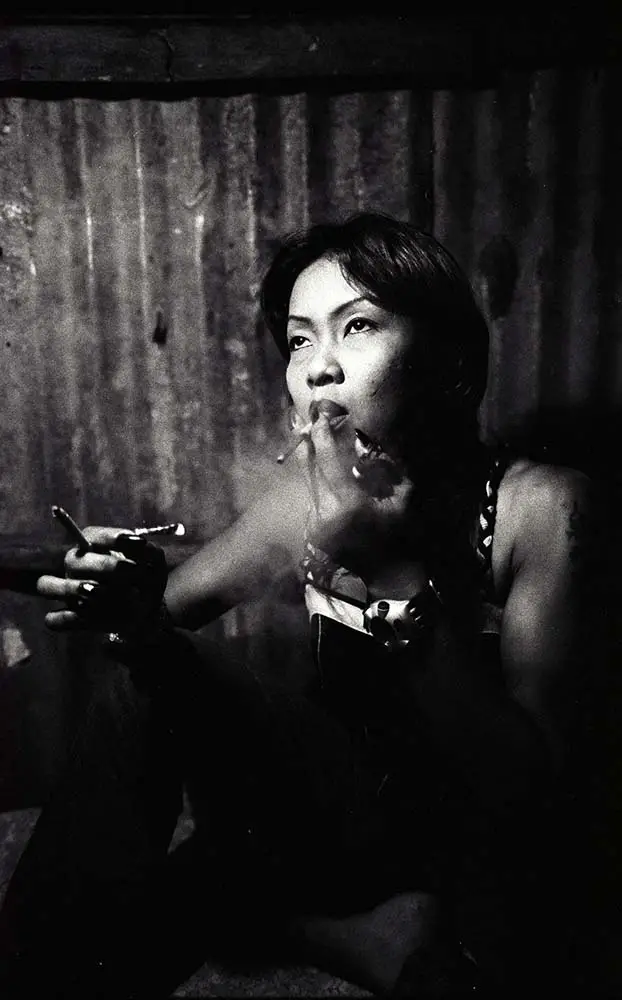 How do you go about choosing what a project might be? For example the Bangkok police midwives? It is not the first subject that springs to mind when you think of police in Bangkok.
Commissions.
Archaic word now of course.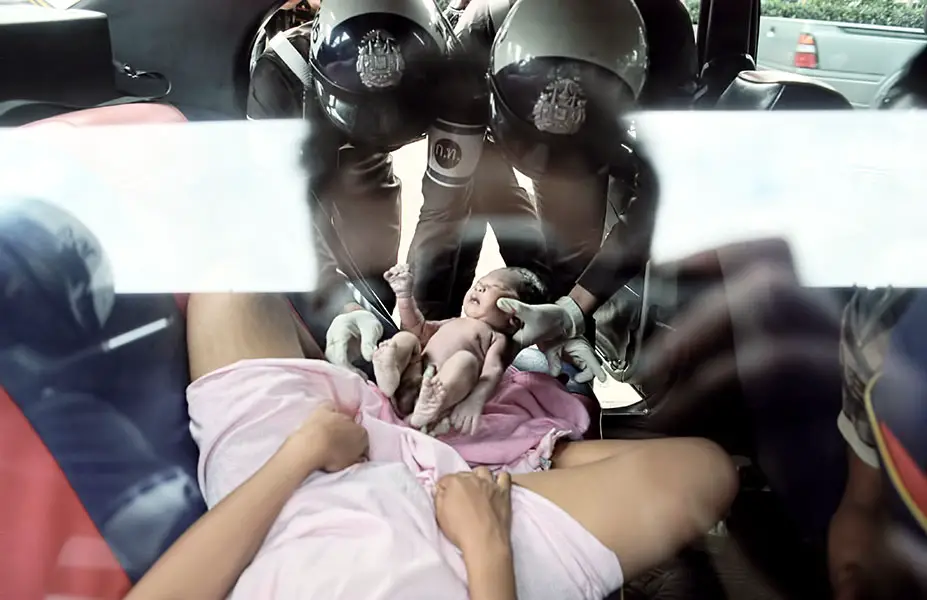 You put yourself in extremely tense and often dangerous situations, which I am sure have stories in their own right. How do you gain access to these situations?
I have been asked that a few times, it is just journalism. You start in your comfort zone, find what we call a fixer, someone who can get you 'in'. That then leads to another fixer as you gain your subjects confidence. You would use this same process to photograph behind the scenes of a flower market as you would an assassin.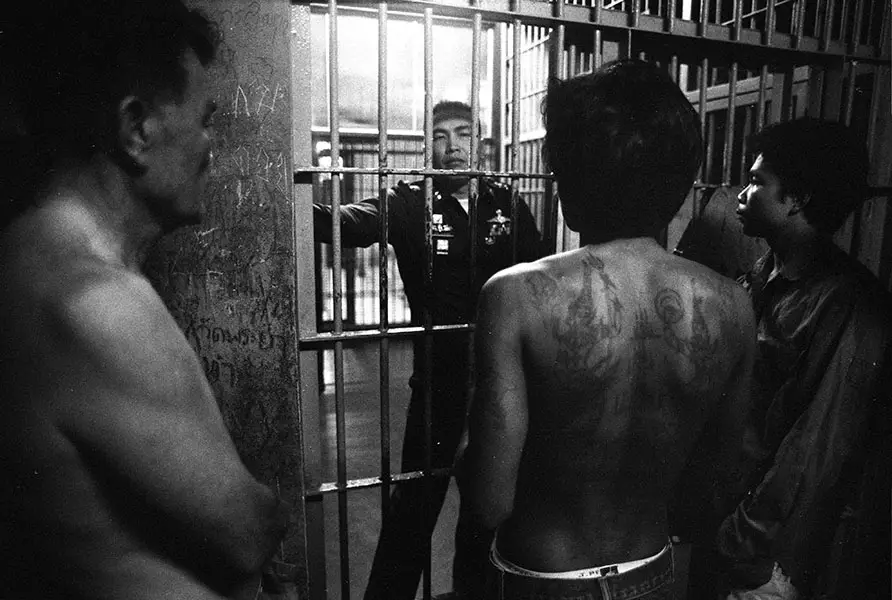 As you are working as a photojournalist do you find that there are things you want to cover in your pieces, but cannot because of editorial restrictions?
Media has gone soft. Advertising is wagging the dog now. This has been getting worse even back in McCullen's day. It was the reason he left photojournalism I believe. That was when I was just coming into it. Wars are still sexy enough for publications though. And we still seem to have lots of those going on. In depth documentary photography is still being done but just not published.
I once had an editor tell me 'I would love to run it Jon but its just to hard for the magazine nowadays.' Why advertisers don't believe the public can handle the heavier stories I don't know. I like the TV series Newsroom, that issue is one that drive many of the episodes. But when I meet photographer mates we no longer complain about this, we all know the situation. There is no longer money in print journalism any more, website magazines pay nought, even the heavies – Time, The Sunday Times etc have cut their freelance budgets. Advertisers rule the roost, Church – State and all that,
What would be the most interesting piece that you have worked on to date? One that really changed the way you think perhaps?
That baby being born was something eh!
Could you tell us some of the photographers or even photographs that inspire you?
Don McCullen, Oliver Pin-fat – I hope he appreciates this- Philip Grffiths Jones, Eugene Smith.
What does the future hold for your photography? Will you continue to stay around SE Asia?
I didn't decide to stay here in the first place, I just seem to have lingered. Photography is thriving, just don't expect to make money at it.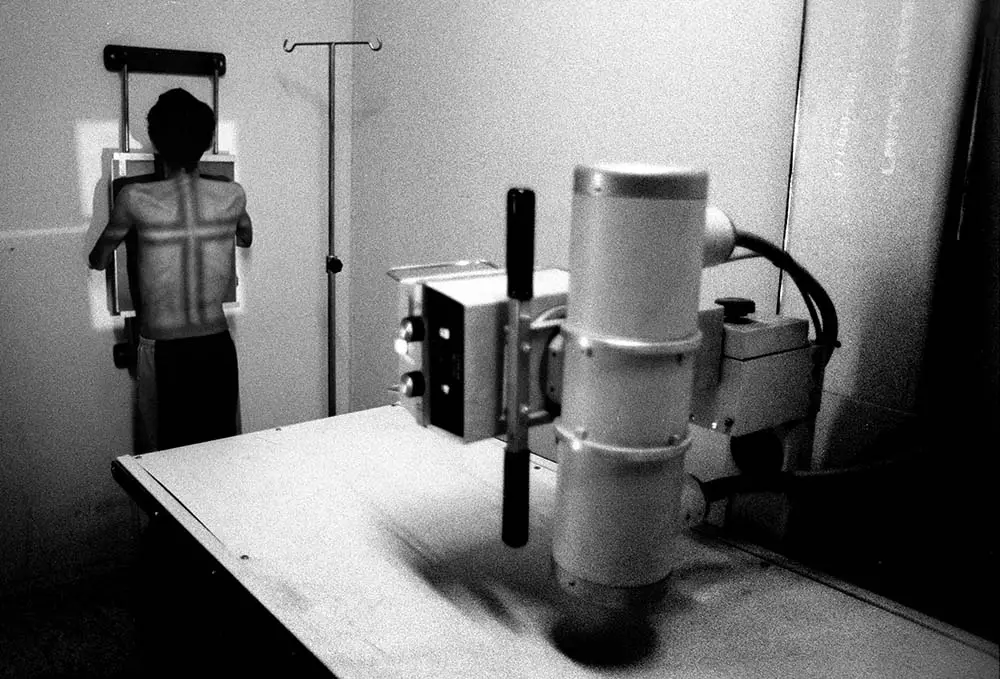 Do you have any upcoming projects or new pieces that you would like to share with the readers of JCH?
Yes and of course no. We are secretive souls, and idea is steal able until published.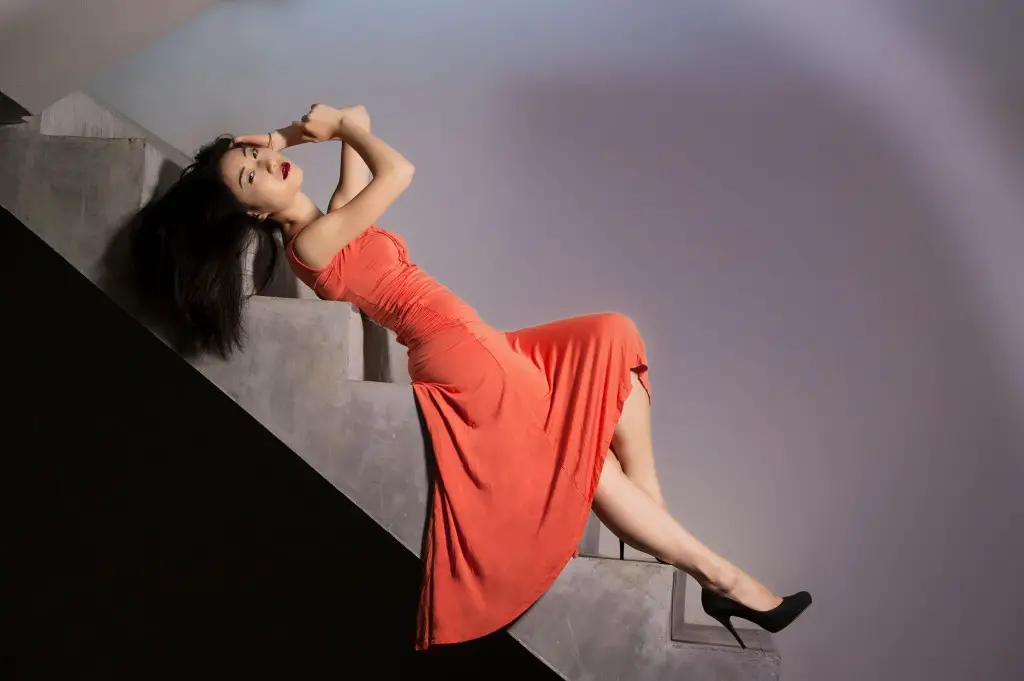 Any words for up and coming photographers who are looking to break into the tough field of photojournalism?
If it is a life choice, as in you think that would be a cool job, then maybe be a keen amateur. If you are a photographer by heart, then pursue your passion but know it is a hard market you are diving into. Study with a photographer ( Photography School Asia with me would be a good way to go) or be an assistant if you can. Send in fully finished story pieces to editors, not your portfolios. I have been a picture editor before we need to fill those pages not know how clever you are, in your own time and not under a strict job brief.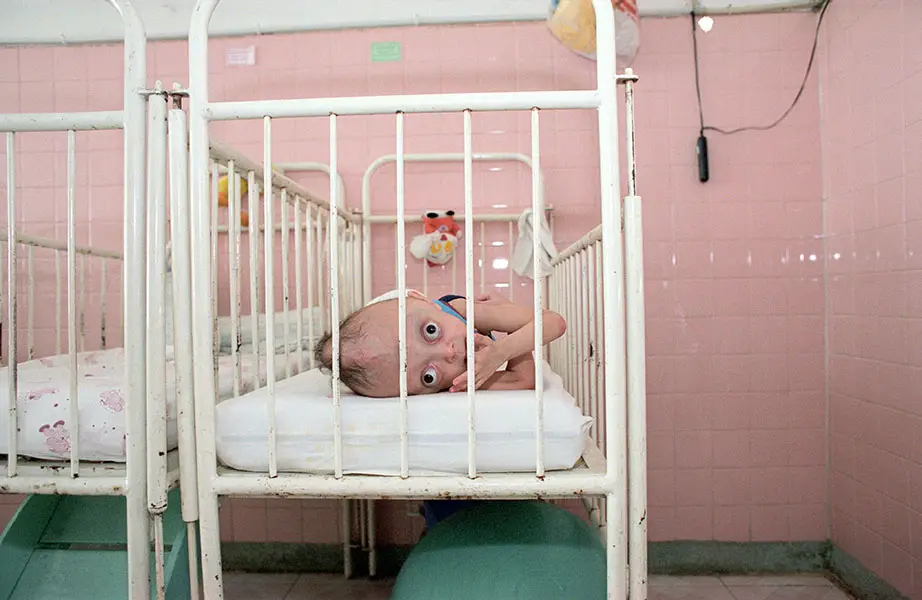 If you would like to see more of Jonathan's excellent and compelling work please check out his websites at the following links:
photographyschoolasia.com
jonathantaylorphotography.com
I want to say a great thanks to Jonathan for being so kind as to do this interview for my site. His documentary style is strong and often puts you in the position of being within the situation. It is a rare skill and I find his work greatly inspiring, as I hope you do too. Please make sure you visit his sites as there are more images and explanations of the details behind the images.
Please remember that the images are reproduced with the kind permission of Jonathan Taylor and may not be used or reproduced without permission.