A film Legacy Pt. 2
Jason Howe from Aperturepriority has very kindly offered to share a piece with us about a series of beautiful photographs by the late photographer Roland G Phillips-Turner. These moving and personal images are a glance into the past. Over to you Jason.

Several weeks ago I posted the first part of this series by the late amateur photographer Roland G Phillips-Turner, the images were extremely well received and this pleased me immeasurably. I really felt a justification on behalf of the family for permitting the use of the images and my subsequent decision to spend both time and money in making these available for wider viewing. Now as promised I am able to share with you the second installment from the series along with more of my thoughts.
For anyone that missed it the first part of this guest post can be found here – A Film Legacy – Pt 1
In my initial post, along with showing some of my favorite images I talked predominant;y about how this little discovery came to fruition. I also explained, how in my opinion these finds would become increasingly unlikely in the future as many of us store digital media on our various electronic devices. In truth I wasn't entirely sure where I would go with the second installment but this week I've had cause to give more thought to those who have shared these images with us and the circumstances under which they have done so.
Slide 10 – Hasselblad 500c – KODAK EKTACHROME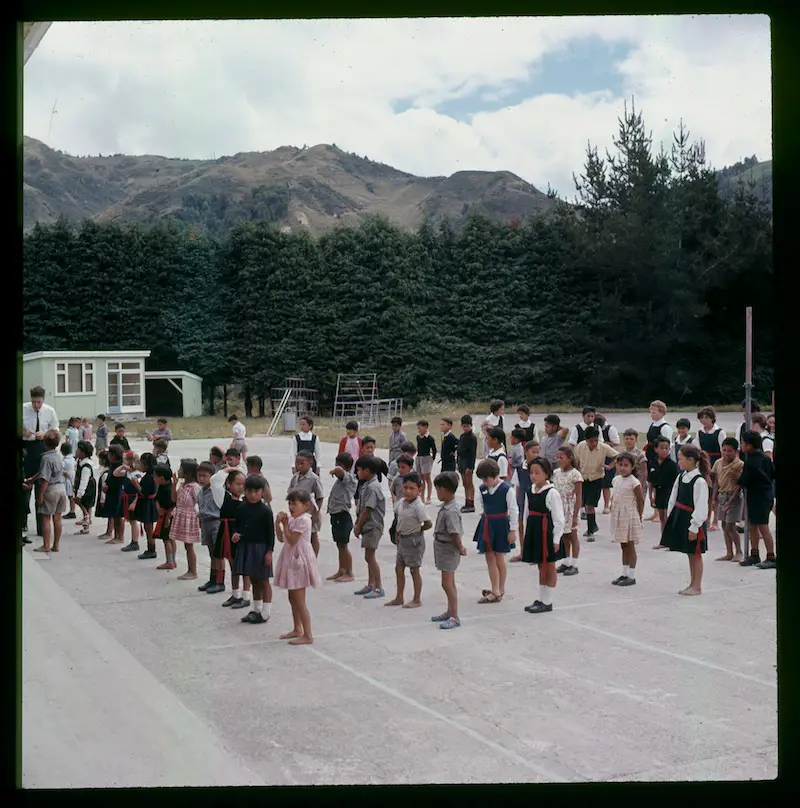 Slide 11 – Hasselblad 500c – KODAK EKTACHROME
Whilst I am clearly no "spring chicken" I am the product of a generation that has grown up with computers and technology, as a 12/13 year old boy I would sit for hours on end programming my ZX81 to perform the most simplistic of tasks, from this point on there has always been a computer in my life. Now, whilst this makes me part of the first generation to enjoy the benefits of computer technology,  it also means I'm incredibly comfortable with it. As such, when I made a decision to take  my own photography more seriously it was an easy and obvious step to utilise the technologies I was so familiar with. Photo Sharing websites, my own Blog along with various forms of Social Media were all easy to put in place and I have no major reservations about sharing my images in them. But……
Slide 12 – Hasselblad 500c – AGFACOLOR DIA 
Slide 13 – Hasselblad 500c – KODAK EKTACHROME
What if that were not the case though? what if I was older still, and of the previous generation, or indeed the generation before that and computers weren't second nature to me, if the internet and Social Media were things that potentially concerned me, then how would I feel? Let's look beyond this for a moment and add some further reservations, say the images in question weren't my own, but were the work of a deceased loved one unable to voice an opinion. Not forgetting of course that the person wanting to display them online (ME) is to all intents and purposes a complete stranger to you. It's only then, when you factor all of this information together that one can fully appreciate both how brave  a decision it was to share these images and how lucky we are to be able to view them.
Slide 14 – Hasselblad 500c – AGFACOLOR DIA
Slide 15 – Hasselblad 500c – AGFACOLOR DIA
Of course, regretfully I didn't have the pleasure of knowing the photographer behind these images, though I wish very much that I had done so. What I do know is that through these images I have to some lesser degree gotten to know him, at least photographically. I know what he liked to photograph and to a point I'm able to see how he went about  it. I also know this, like many of us he loved film photography dearly. I'm prompted to give thought to current plight of film, our photographers films of choice are now obsolete, others could soon follow, I wonder what he would make of this?
Slide 16 – Hasselblad 500c – AGFACOLOR DIA
Slide 17 – Hasselbald 500c – AFACOLOR DIA
I was motivated to publish these images for several reasons, primarily I thought they were of both photographic and historic interest, secondly I felt the photographer, Roland G Phillips-Turner and indeed his family were deserving of recognition in the only form I could provide, by placing it alongside my own work online. There was however another equally important rationale for showcasing these images and it takes us back to the medium of film. I am certain that if making these images available online through various blogs and social media ignites a passion to discover film in just one person, then the photographer behind these images would I see this as a worthwhile endeavor, I truly believe that.
Slide 18 – Hasselblad 500c – AGFACOLOUR DIA
Slide 19 – Hasselblad 500c – AGFACOLOR DIA
I see it, at least I believe and hope I do……..So, what do I see? I see film consolidating, sure film's are still slowly but surely disappearing but at the same time there are certainly more people shooting film than there have been in the past few years at least. Will this slow reawakening be enough to ensure it's long term survival, I really don't know but we definitely have reason to hope. I believe these images really portray the photographers sense of adventure, a brief insight in to New Zealand life from several decades ago and I sincerely hope people can draw inspiration from them as I have.
Slide 20 – Hasselblad 500c – KODAK EKTACHROME
Slide 21 – Hasselblad 500c – FILM UNKNOWN
These images, only previously shared by those closest to the photographer have now been enjoyed by thousands of people, thanks to the generosity of the photographers family, who had the courage and foresight to allow me to share these with you.
Cheers
Jason.
Aperture Priority – Photography by Jason Howe
find me online: Website | Flickr | Twitter | Facebook
Thanks
Japancamerahunter