The Hermes Leica M9-P unboxed!
Just a quick little piece about some pics that were sent to me. A good friend and great camera trader is one of the first people to get his hands on a Hermes Leica. Here are the pics.

Everyone knows about the Hermes Leica, and if you don't know then you have certainly been living under a rock. This completely over the top camera was produced by Leica in conjunction with Hermes. Using the finest materials and artisan craftsmen, every aspect of this camera is handmade. It screams luxury (and a few other things if you ask me). Even the case and the paper inside is handmade. Completely mad. The price of this camera is also out of the realms of reality. Two versions were produced, the camera with the single lens set and the 'Edition Hermès – Série Limitée Jean-Louis Dumas', which comes with a 28mm f/2, 50mm f/0.95 and 90mm f/2 lens. It also comes with a handmade bag and presentaion case. Only 100 pieces of this exclusive set have been made and they have barely hit stores yet.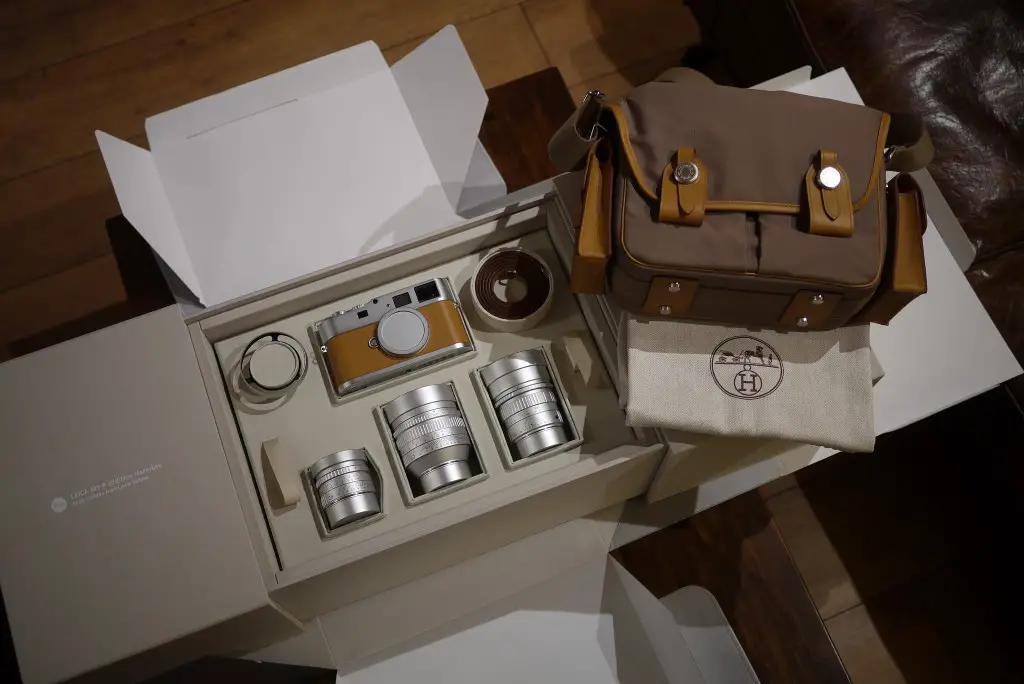 But, some people have them and one of those people is my good friend and camera trader Ming who runs the beautiful C9.99 store in Hong Kong. Ming has a skill, and that skill is finding the very finest Leica equipment. If you are in Hong Kong then you really should pop buy his store, it is a marvelous place to see. He has a total passion for this equipment and brand and he seems to be able to get the things that nobody else can get. And this time he has outdone himself.
I knew he was looking for one, as I was too, but he managed to get one before me, so he sent me the pictures for me to have a look at and I thought I would share them with you.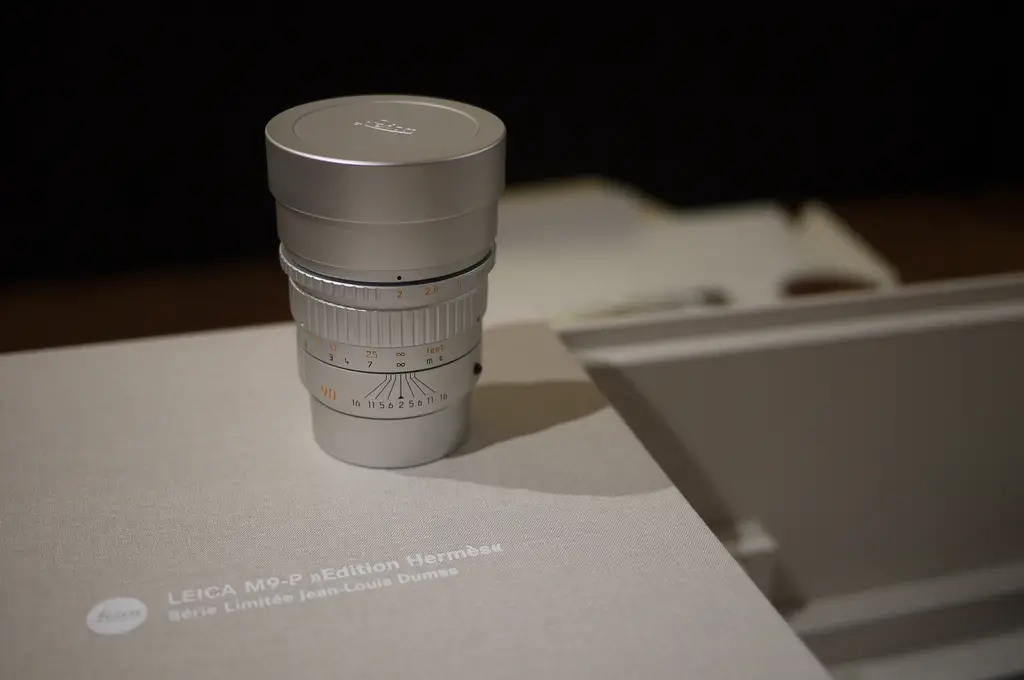 This camera comes with the matching lens set and they are beautiful.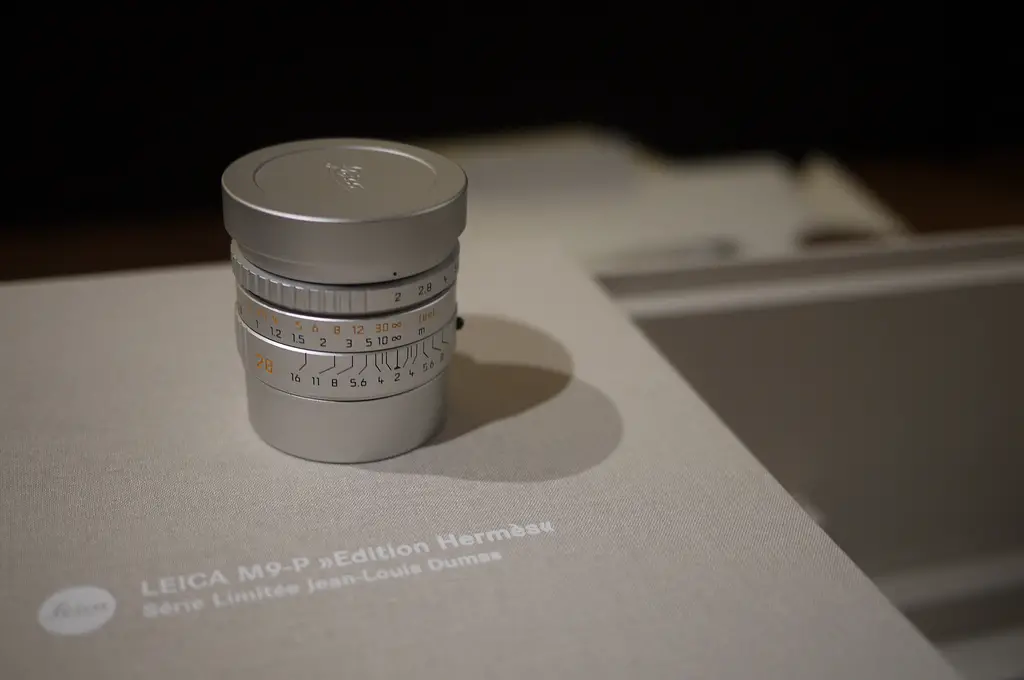 The Noctilux is very pretty, but you would have to be a bit mad to use it.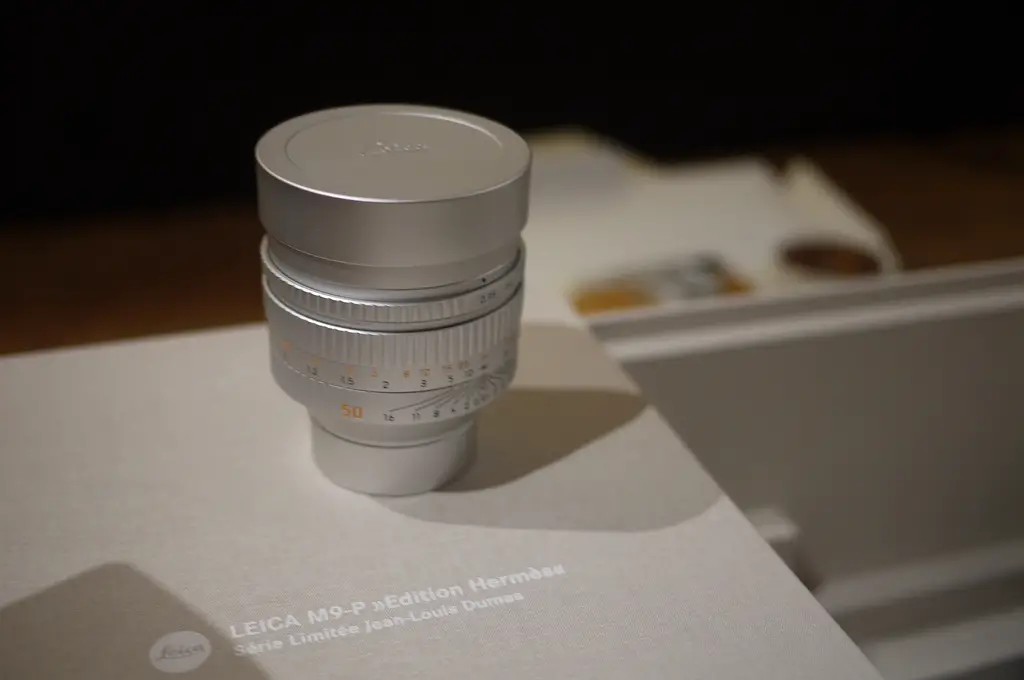 In all honesty, this camera is a bit silly. You cannot really use it, unless you have an insane amount of money.And it is a digital camera, so after a few years it is going to be completely obsolete. I just don't see the point in collecting digital cameras.
But, there are people who want it and Ming was able to get this for one of his discerning clientele. This certainly must be a milestone for him. I wouldn't have been able to resist the temptation to put the lenses on the camera and take a couple of shots.
What do you think about this camera? Tell us in the comments below.
Thanks
Japancamerahunter