Gear Reviews: Kentique Straps
Featured writer, Jesse Freeman will be reviewing some of the new products that I have received recently. Kicking off with a strap review, Jesse runs us through his thoughts on Kentique Design straps from the USA.
Kentique design camera straps are designed and crafted in the USA. The models in particular received were a pair of fixed length dark brown leather lanyards about 55mm in length (so will have to base the review on just these). The design comes off clean, no overt markings of the company aside from what you see in the photos in their sun emblem and closer to the bottom a subtle embossing of the company name. The plus of having a fixed length lanyard is how clean it looks without the need of bulky strap buckles for adjustment. The downside is obvious in the fact that you can't well…adjust the strap so your fixed at a fairly long length. This length and quality of the thick lanyard also made it hard to quickly wrap around your wrist and shoot as I have shown in the photo…depending on whether or not that is your thing.
The leather is seriously of quality and has a great feel. With continued use it would age nicely, I guess similar to the brassing of black enamel Leicas, if you like that aesthetic. I love aged leather.
In purchasing this you got to understand the limitations…while the lanyard construction itself is solid, the single colored thread to tie into the keyhole of your camera is limiting. This is only for point and shoots. Think Sony mirror-less cameras and something like the Fujifilm X100s are as much weight as I would trust to these and even that is a bit of a push. This isn't a bad thing it is just important to understand your needs and maybe go for the more expensive strap.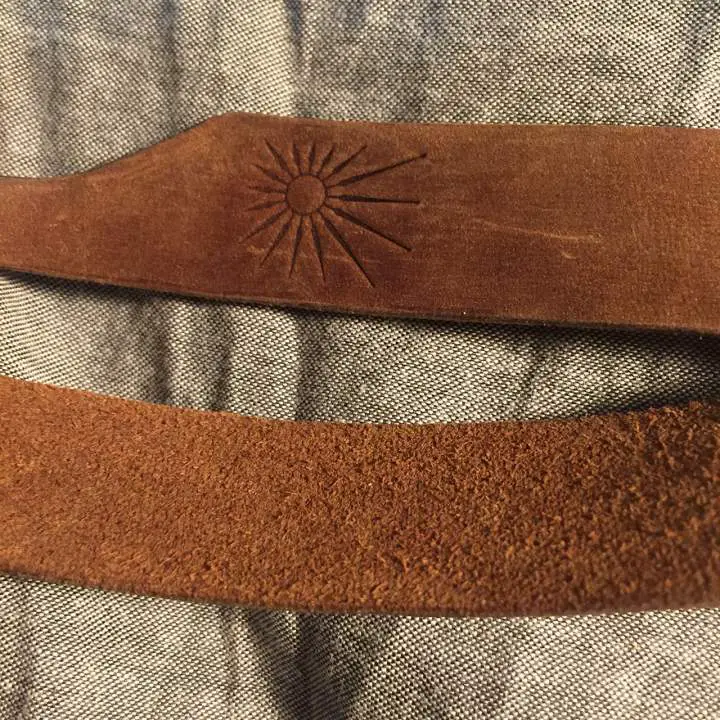 Guess the main point is how it all works with everyday shooting. Going out a couple nights in Shibuya with the strap caught a lot of attention of my friends, and going to a more hipster related event that night everyone said it would like great on their T2s (seriously hipsters stock up on T2s and shoot them in auto mode lol). For me however, the convenience of point and shoots is how small and discreet they are and how I can fit them in more pocket, etc…the strap actually increases the size of the camera and really forced me to wear it around my next the whole night which of course leaves me bumping on things until I decided to wrap across my body. Which for a Big mini, G1s, or Miju II is a bit dumb, but for a bulker T2, T3, or the bigger Miju I; it wasn't bad at all. My friend who is more of a digital shooter with the Ricoh GR V informed me he loved it and was sad to have to give it back to me.
In all, it is a great looking clean minimal lanyard for lighter weight cameras. It is well made and if you understand the resulting limitations in exchange for the minimal aesthetics it is a solid purchase starting from $52. But of course they have a variety of straps and I would have been curious to test out their full range of straps starting from $108. Check out the link below for the company's site:
http://kentique.design/
Jesse Freeman is a friend, photographer and movie buff. He has a great knowledge of photography books and classic cinema. He can also be relied upon for decent music recommendations. He is also now doing reviews, so if you have a product you want to share with the world drop us a line here.
You can more of his work and passions at the following places:
http://jessefreemanportfolio.tumblr.com/
http://www.flickr.com/photos/imnothinginparticular/
http://imnothinginparticular.tumblr.com/