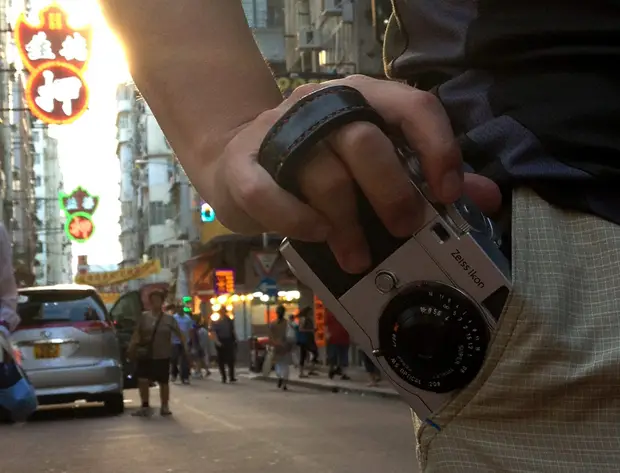 In your bag number 226, Dan K
Todays bag shot is, well, not a bag…it is a pocket! A 'whats in your pocket' I guess. Dan is from Hong Kong and an encyclopedia of camera and photography knowledge. He is also a thoroughly nice chap too. Have a read.

My name's Dan and I'm a user-collector with a severe case of Gear Acquisition Syndrome. Over the years, I've amassed a hoard of cameras, including the legendary prime lens film compact cameras of the 1980s and 1990's and some of the best rangefinders of the 1970's. I've pretty much owned and used them all. Which is the best street photography camera of all time? The one in your hand. Whether is is a Leica M3, a Hexar AF or a disposable camera, it won't do you any good if it's in your dry-box.


Image credit: Jonathan JK Morris and Dan K, all rights reserved.
Henri Cartier-Bresson spoke of "the decisive moment, it is the simultaneous recognition, in a fraction of a second, of the significance of an event as well as the precise organization of forms which gives that event its proper expression." Personally, I call it "the moment that passed when one was rooting about in one's camera bag." At least that happened to me often enough that I rarely use a camera bag these days. Instead, I pocket carry and hence my love of small cameras.
I am often asked "Where did THAT come from?" immediately after the shutter fires. The camera pictured leaving my pocket like a Derringer is a prime example of my philosophy. It's all about the fast and Zen-like though-free photo taking process and the look of the resulting image. The Zeiss Ikon ZM is relatively small and mounted with a MS-Optical Perar pancake, it disappears into a pocket. The heavy leather finger loop means I instantly find and maintain a grip on the camera, with a forefinger on the shutter release and thumb ready to advance a new frame. The lens is a 28mm wide angle, which suits my close in shooting style and gives a greater, more tolerant depth of field. It's sharp in the centre and renders almost like an early 50/3.5 Elmar. I shoot it zone-focussed or hyperfocally focussed most of the time. At the periphery of the gorgeous big viewfinder is a 28mm frameline. All I do is pull it up to my eye and shoot. I don't focus and I don't faff about with dials. The aperture priority auto exposure and film latitude takes care of the rest. I shoot bulk-loaded Tri-X 400 develop at home in D-76 at a 1:1 concentration.


Othertimes, I may carry a Ricoh GR1V, or a completely random camera. I still shoot digital from time to time. It's not about the camera, the medium or the bag. It's about the moment, the light, composition and rapport with between myself and subject. I shoot mostly almost-posed street portraiture of friends that I have come to know well. Some call this cheating, but I am an introvert and a loner by nature; striking up a conversation and asking permission to take a portrait is the best part of the challenge for me.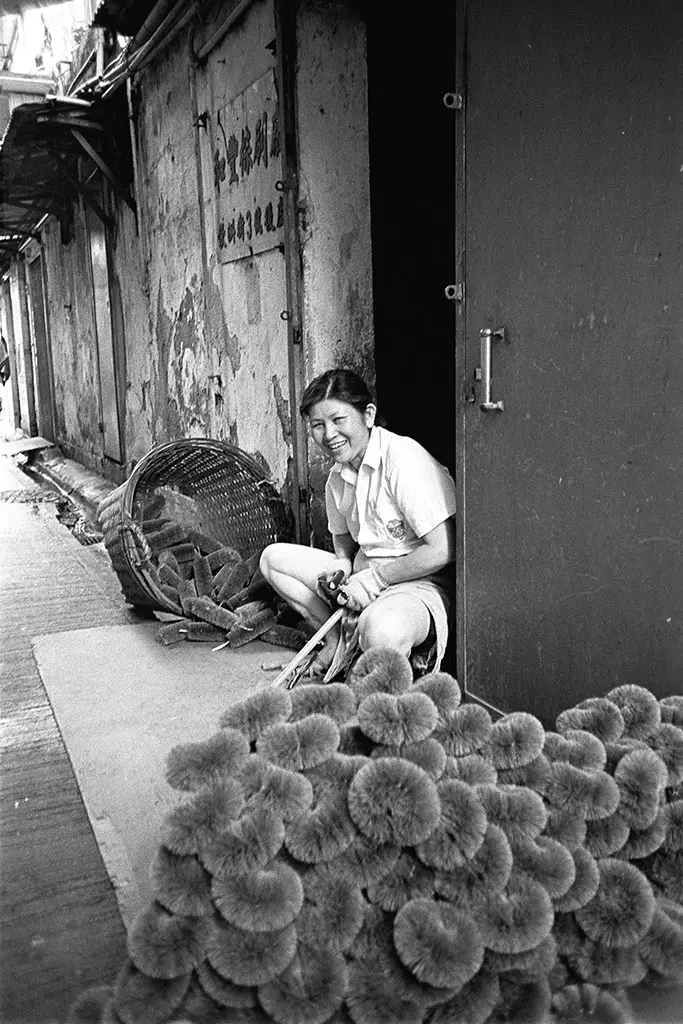 For more images, please visit my tumblr page http://zdp-189.tumblr.com/ or chat with me on twitter https://twitter.com/ZDP189
Thanks for sharing your, er, pocket with us. I remember you just producing cameras from seemingly nowhere, so this comes as no surprise. Damned fine camera and lens combo too.
Make sure you follow Dan on twitter, he is a wealth of camera and photography knowledge. Also go and follow his Tumblr, you will not regret it. Please comment too, we love that.
Keep them coming folks, we need more submissions, so get your bag on Japancamerahunter.com. Send me a hi resolution image of the bag (please make sure it is horizontal) and its contents, with some details about yourself and what you shoot. Oh and don't forget your contact details (twitter, flickr, tumbler et al). Send the bag shots here.
Cheers
Japancamerahunter