Camera Geekery: A half frame camera that looks a bit…different
I don't often post about half frame cameras, as I don't really use them all that often. But this one came my way and I thought that I should share some info about it with you.

The Konica Recorder is basically the Konica AA35, but the name is different for a different market. The Recorder was marketed in Japan in the early 1980's as a fully automated half frame compact camera. It came with a radical slide open design, with made it look more like a walkman than a camera. The one thing about this camera is that you cannot really work out how it can be so damned slim. That is until you open up the camera and realise that the film is loaded vertically, which helps keep it slim.
The Recorder feels light and comfortable in your hands, and the sliding design makes it great for a pocket camera. It has reasonable build quality, as can be expected of Konica cameras of that generation. It is plastic and would probably not stand up to a beating, but it is good enough to jumble around in your bag without any worries.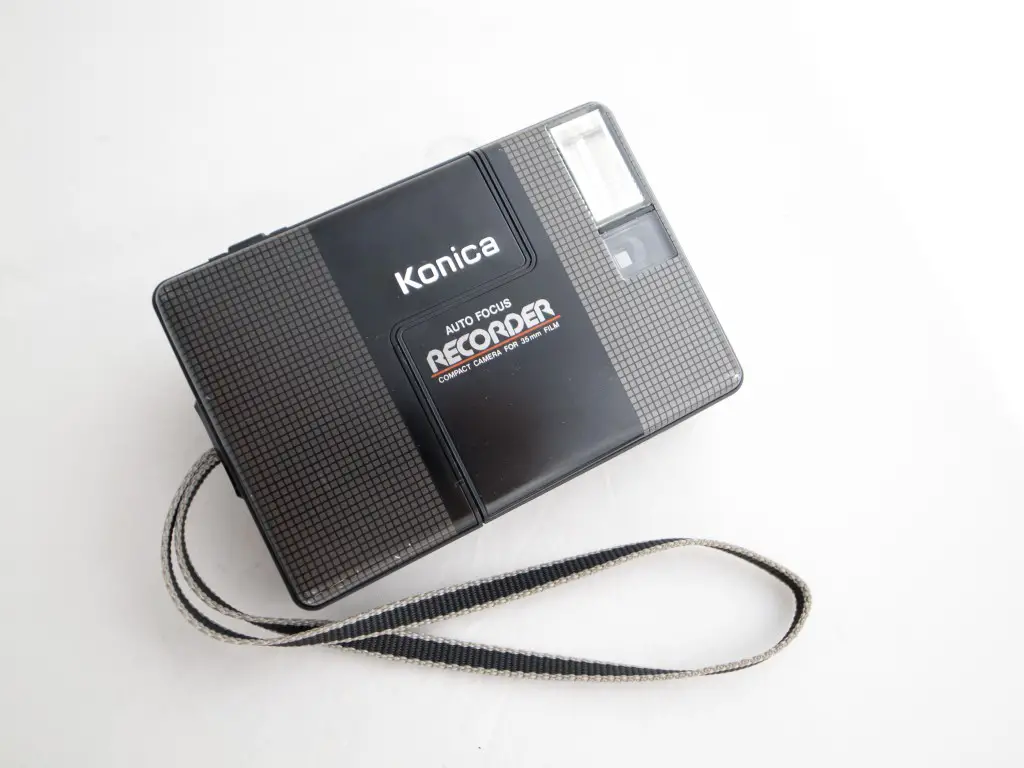 The camera features a 24mm Hexanon lens, which is roughly the equivalent of a 35mm on the half frame. This is a daylight camera as the lens is an f4, with a max film speed of iso 400. In fact there is a film speed selector on the back of the camera, with 3 film speeds available (100, 200, 400). The camera is completely auto, with a CDS meter that adjusts shutter speeds from 1/60th to 1/500sec, it also has an auto focus system with a minimum focus of 3 feet. As you run the film vertically your shots are going to come out horizontally, which can make for some interesting effects.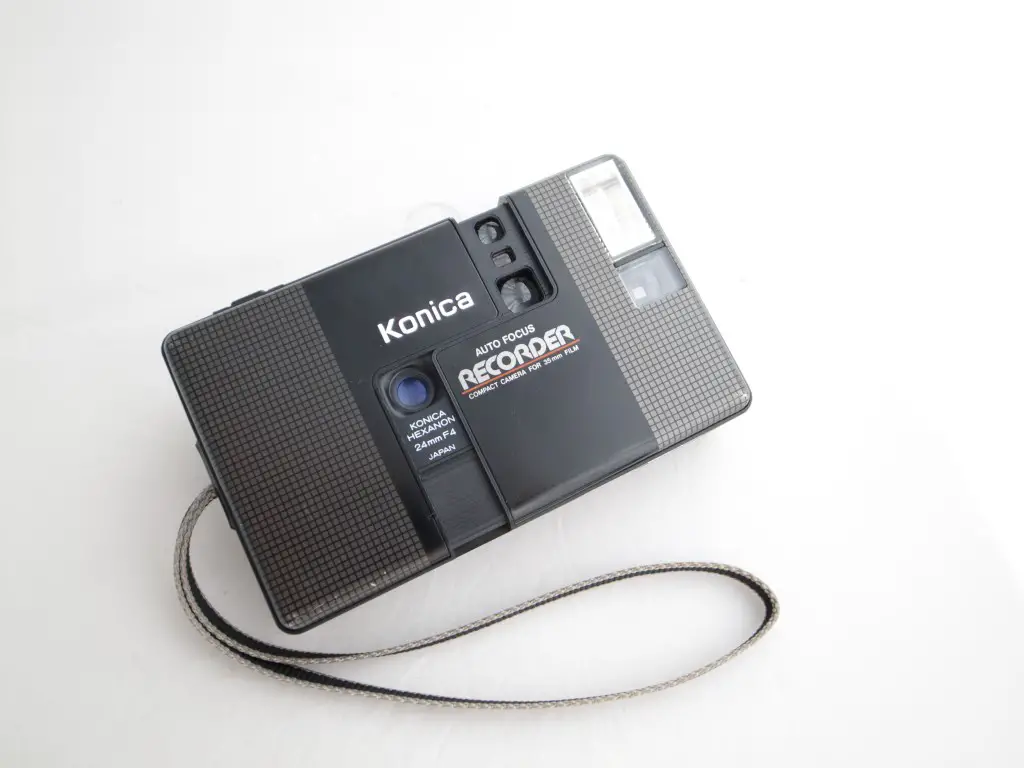 Everything on this camera is done for you, it really is a shoot and forget kind of camera. It focuses, shoots and winds for you. The flash is the only manual setting on the camera, with you being able to choose when to select it.
This camera was released in a few different colours, including red and silver. Some of the cameras feature a data back, which can imprint the date onto the pictures for you.
This camera has become a bit of a fashion item for the Lomo crowd in the last few years and the prices have risen quite significantly as a result of this. It used to be that you could pick one up for the price of a 10 pack of film, but now you are looking at more like about $120+ for a clean one. If they are offering the case you may even be paying more. They have become harder to find too, as they are basically 25 years old now, and people just threw them away. But there are some out there.
If you get the chance to shoot with one of these little gems you should certainly try, you will not regret it.
Sadly these cameras have become so hard to find now that I no longer source them.
Cheers
JCH