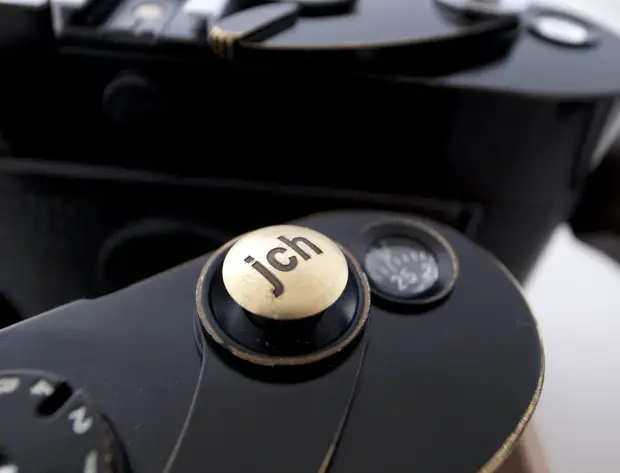 Japancamerahunter Soft Releases
I don't know about you, but I love a good soft release…oooer. But seriously, I do rather like having a soft release button on my camera. I feel like it gives me more control and makes for faster shooting. An added bonus is that it personalizes your camera, which I think a great many of us like to do. As a result of this I have been working with the great Luke Satoru to produce JCH soft releases.

Luke Satoru is no stranger to making fantastic camera related things. He made the beautiful camera jewellery that can still be found on my site. We have been talking about putting out a soft release for a while, as I thought it might be a nice touch, and there is no-one I would rather have make them than Luke. So Luke has sent me these prototype versions to see how we get along.
So far I am very impressed by them. The build quality is excellent and I think that they will weather well over time. The letters have been filled in with black paint, which should change quite pleasantly with use. There is only the protruding button type at the moment, though concave is a possibility too. Also different colour paints are probably going to be an option.
But these are prototypes and what I really want to do i find out what you want and what you think. What do you guys looks for in a soft release and how would you want these to look? What I am really looking for is your comments and suggestions, because at the end of the day, these are for you guys and I really want you to get what you want. I know we cannot please everyone, but we can certainly work together to make something really cool.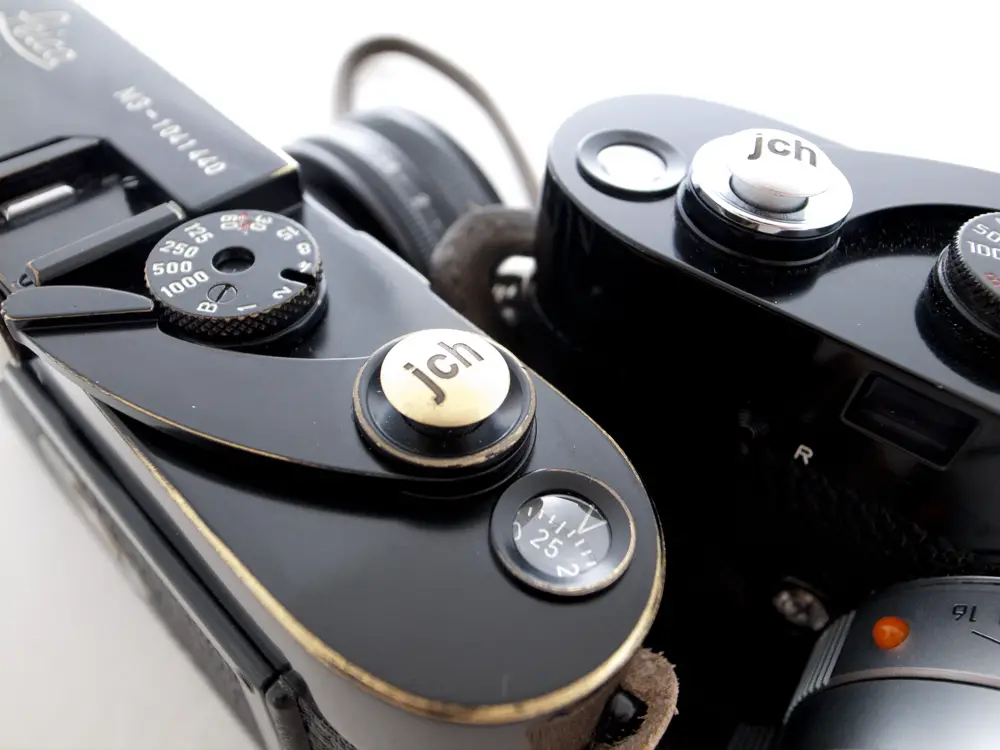 So, comments and suggestions please. And before you ask, I don't have any pricing information at the moment, so that is something I cannot comment on, but I would like to make them affordable to all. Oh and these are going to fit any camera that has the hole for a release cable on the shutter button, so SLR's and rangefinders will be fine.
Thanks
Japancamerahunter