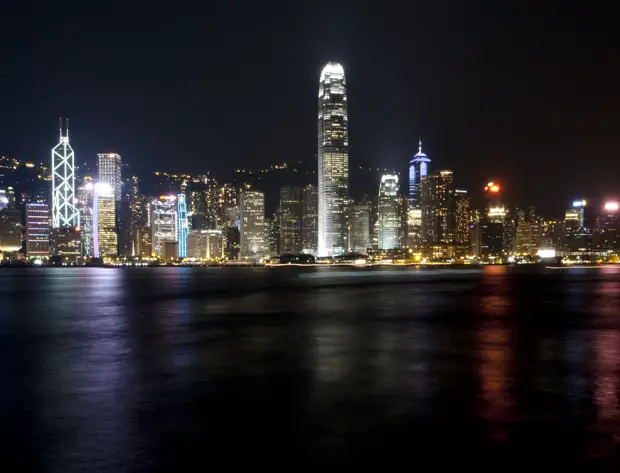 Hong Kong Camera Hunter – Camera hunting in HK
In the final part of this series I am going to tell you about Tsim Sha Tsui and some of my favourite stores. My friend Dan has very kindly produced a fantastic map for us too. So lets get on with it.

There are a lot of camera stores in Hong Kong, far more than I have found in Tokyo. And the levels and quality are all very different. You can go gold rolex in one shop and then swatch in the next. Dan (follow him on twitter for camera geekery and follow his Tumblr), helped me to navigate my way around this bustling city and find the best that Hong Kong has to offer. I really enjoyed going around the city, there is so much to see besides the camera stores. There is a real feeling of development in Hong Kong. This is a place that I a happy to get lost in, because there will always be somewhere to point your camera.
Dan is going to run us through some of the places that we visited. These are his descriptions, mine will be added in red type.
Tsimshatsui
Tsimshatsui is an upmarket shopping district and a well known shopping district for tourists and has an extremely high density of stores selling new and second hand prestige cameras. Save yourself some hassle and shop only at the best stores. I really liked the energy of Tsim Sha Tsui and there are some seriously wonderful camera stores there. There are a lot of generic camera stores, but if you know where to look there are some seriously good shops there.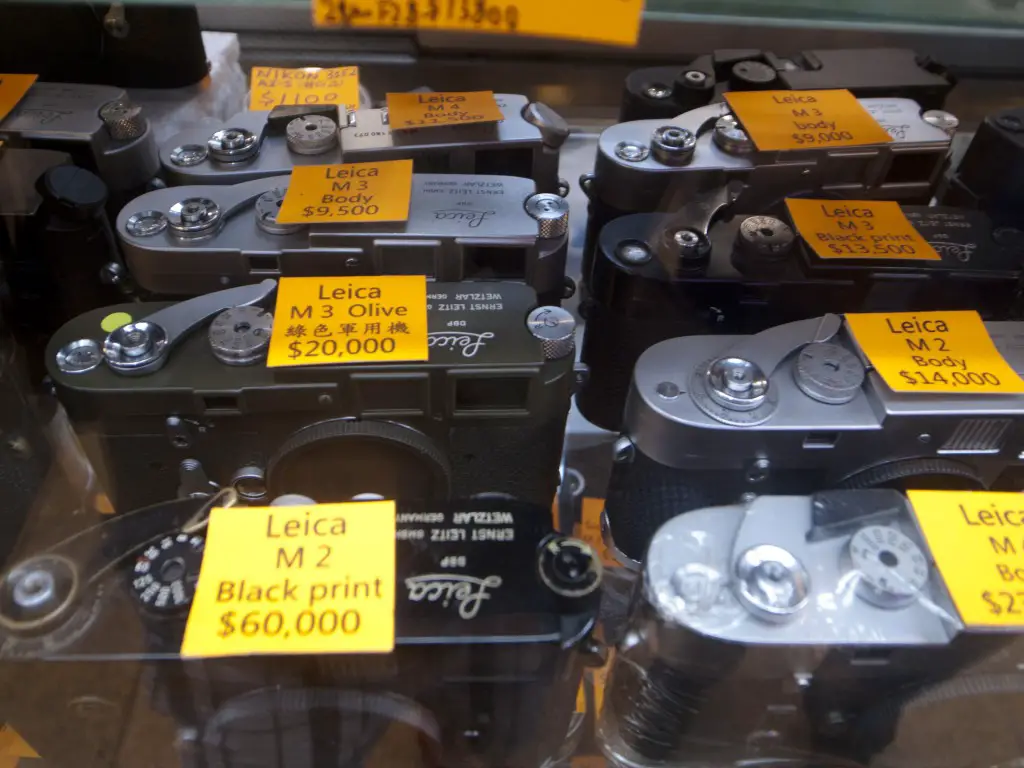 Shogun Camera – www.shoguncamera.com great deals and inventory on Leica, Alpa, Linhoff, and that level of camera equipment. Shogun had some seriously fancy gear on the shelves. This was the first store where I thought it was on par with the best in Tokyo. They also have some pretty serious prices, but if you are looking for that rare Leica body then it looks like they have you covered. 
Matsuya Camera – A great store for medium format, 80's to 90's SLRs and lenses. There are some bargains to be had, such as a fully operational silver Ricoh GR1 for HK$1,300 and a mint Nikon FM3A for HK$4,850. There are also some not-so cheap cameras. Matsuya camera was interesting. A Japanese name in a Hong Kong store. Apparently they have been buying from Japan for years. They had some interesting prices, with some things being great prices, and others being pretty expensive.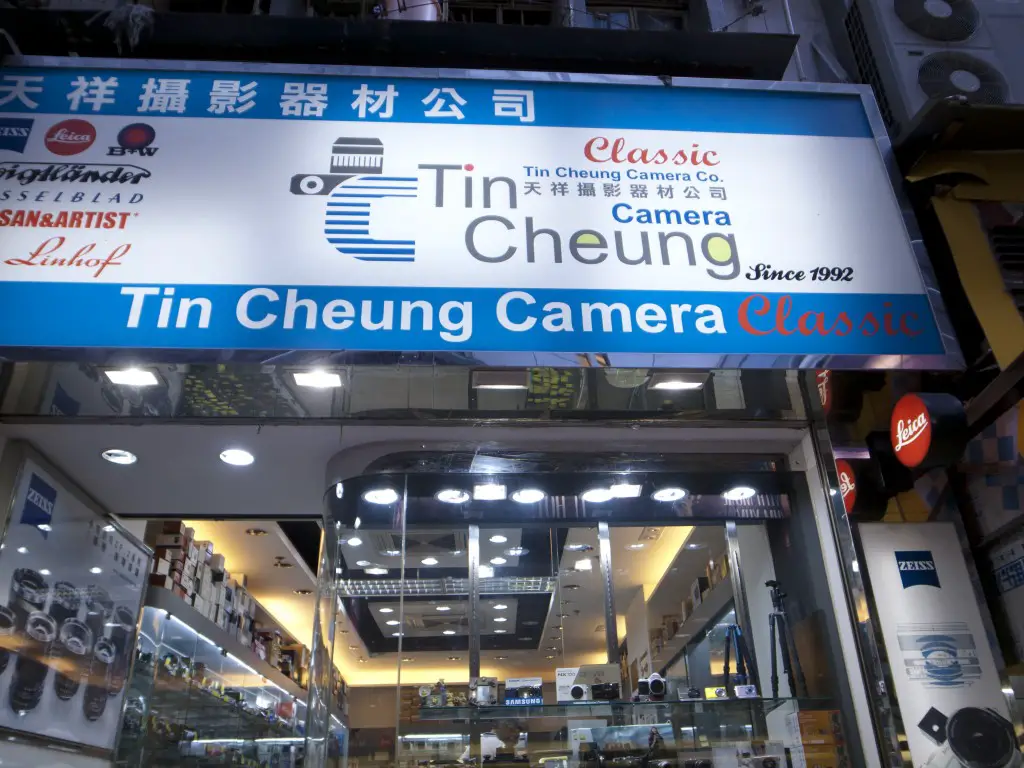 Tin Cheung – Tin Cheung are one of the best known and most reputable chains in Hong Kong and have grown rapidly in recent years opening several stores. Each one has a slightly different focus. If you want a new Leica M9, any one will do, but the only one you want for second hand classic film cameras is the one near the Sheraton Hotel. They have a comprehensive selection. This place had a really fantastic selection of very rare articles. I found 3 Tri Elmar's on the shelf in one store! The prices are fairly high though and it doesn't seem like the sort of place that you can strike a bargain. Still, nice eye candy.


Dot Well – www.dotwellphoto.com the camera store is run by a strange bloke, you need to work on him for months or years before he'll offer you reasonable prices, but he does have all the legends. Not all items are sold to walk-ins. The real reason you go is for the film lab, patronised by Lomo enthusiasts, film fans and pros for their top notch but very cheap and fast in-house processing and two shelves full of rare and discontinued film stock. Like Sunrise, it excedes standing-room in the late evening. I mentioned this place in the first post, but it deserves another mention as it really is that important a part of the film scene in Hong Kong. Dot-well is a lot of fun to visit, with the towering piles of cameras all around you, you feel like you have stumbled into Aladdin's cave. A wonderful place.
All Good Friend – www.allgoodfriendcamera.com the name sounds cheesy, but they literally behave like best friends to all comers. Unquestionably the most honest and best after sales service among all the stores in HK. They frequently do themselves out to make good. Prices are variable and a mark up on procurement price, so prices vary, and there are some fabulous bargains to be had. It's much cheaper to go in person than buy from their eBay store, but the advantage is you can browse and search most of their better stock on-line. I really wanted to visit AGF as I have bought from them before and had been in touch with Billy, the shop manager. He is a really nice guy and was happy to site down and have a chat with me. This is Billy, if you are ever in the neighborhood pop in and say hi.


Dick Chow – There's nobody called Dick Chow; it's owned and run by a chap named Ray. This is the best place to buy 70's rangefinders if you're looking for a real steal. It's also a good place for really quirky cameras that other places wouldn't stock. He sells both on consignment and his own stock. He has a strong tendency to underprice his list price and is amenable to haggling. Ray was brilliant, I have never been in a camera store that was playing techno and the people were taking the mickey out of my camera. It was all good natured though, and we had a lot of fun. This is a great store just to visit, but there are some awesome bargains too.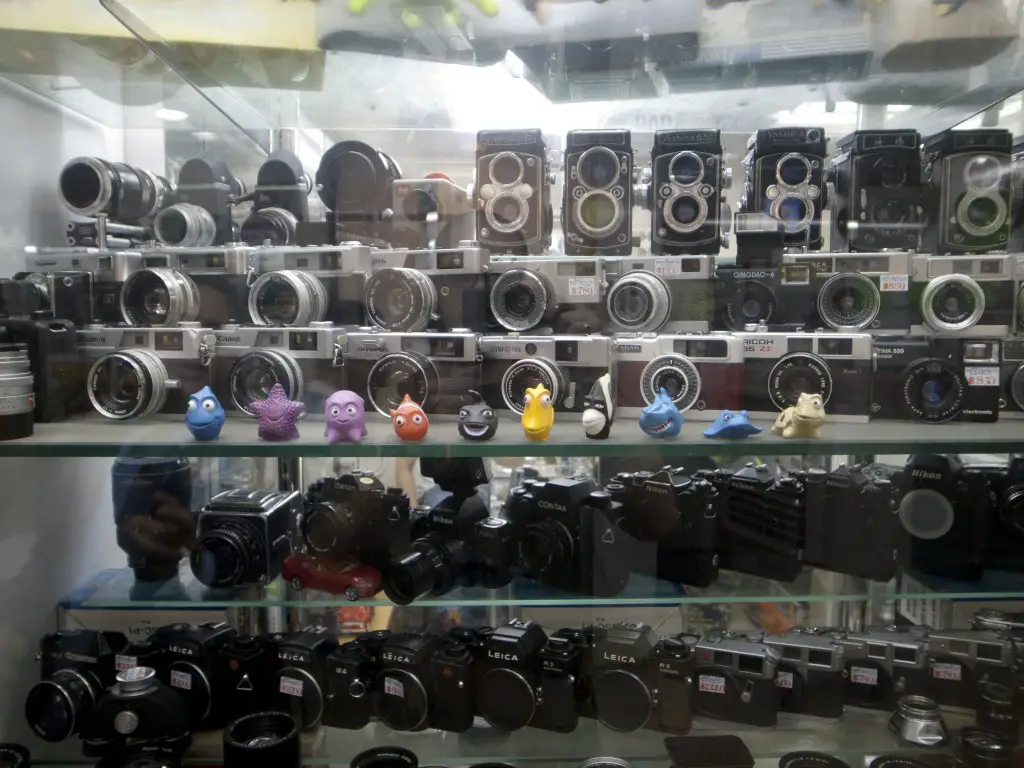 All Best Camera – I call this place The Store of Awesomeness. If you are looking for a mint Leica KE-7A, an A-Series, or a full boxed set of the Pentax Auto 110, this is where you'd come. They are also ready to deals on lesser cameras. The window prices look shocking, but they will give you a better price verbally. Good customers will probably get a better deal. All best has a reputation even in Japan for only wanting the best. They had some really impressive items in the window and it looks a little intimidating at first, but the people there are very nice indeed. We had a good chat and they offered me a good price on the KE-7A (unfortunately I have no need for one). This is one of the places that you simply have to visit when you go to HK.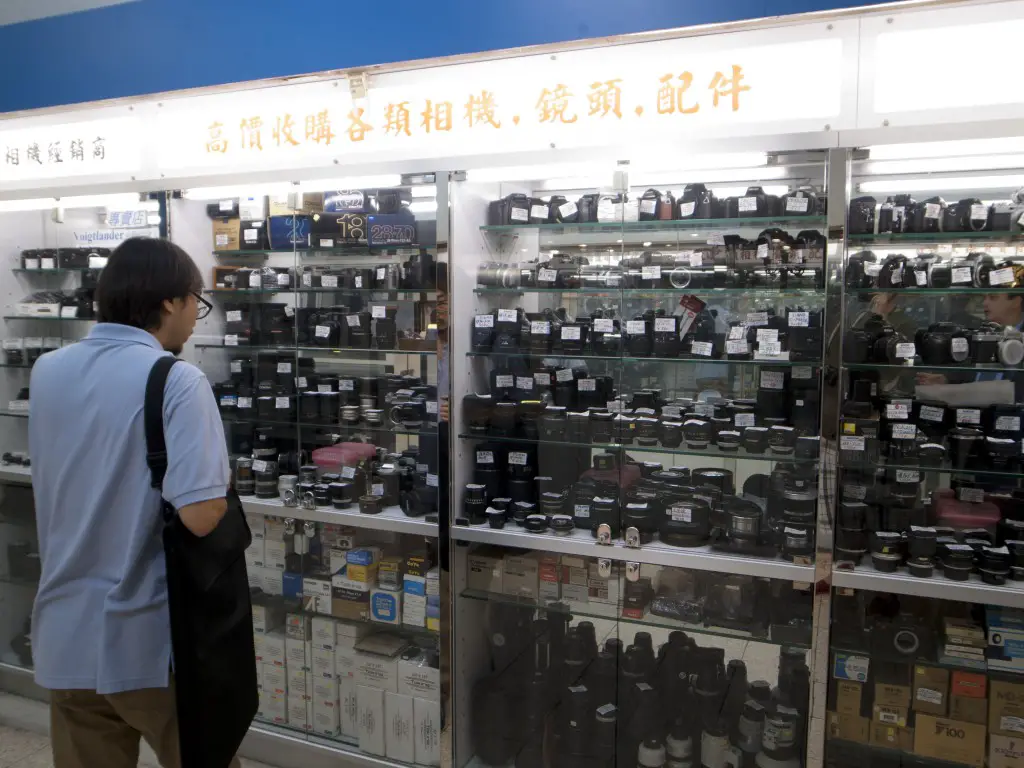 Zhao Xiang Guan Camera Workshop Studio Eqpt Ltd. – this is a famous used camera store and a perennial favourite of Hong Kong's professionals. They have a large inventory of all desirable genres, from compact digital cameras to 8×10 large format and everything in between. There are few bargains, but reasonable prices. This store has a great selection pf really nice clean gear. the staff were very helpful too. I also happened to bump into my mate Gary Tyson there who was preparing for his next workshop. This is a great shop and a meeting spot too.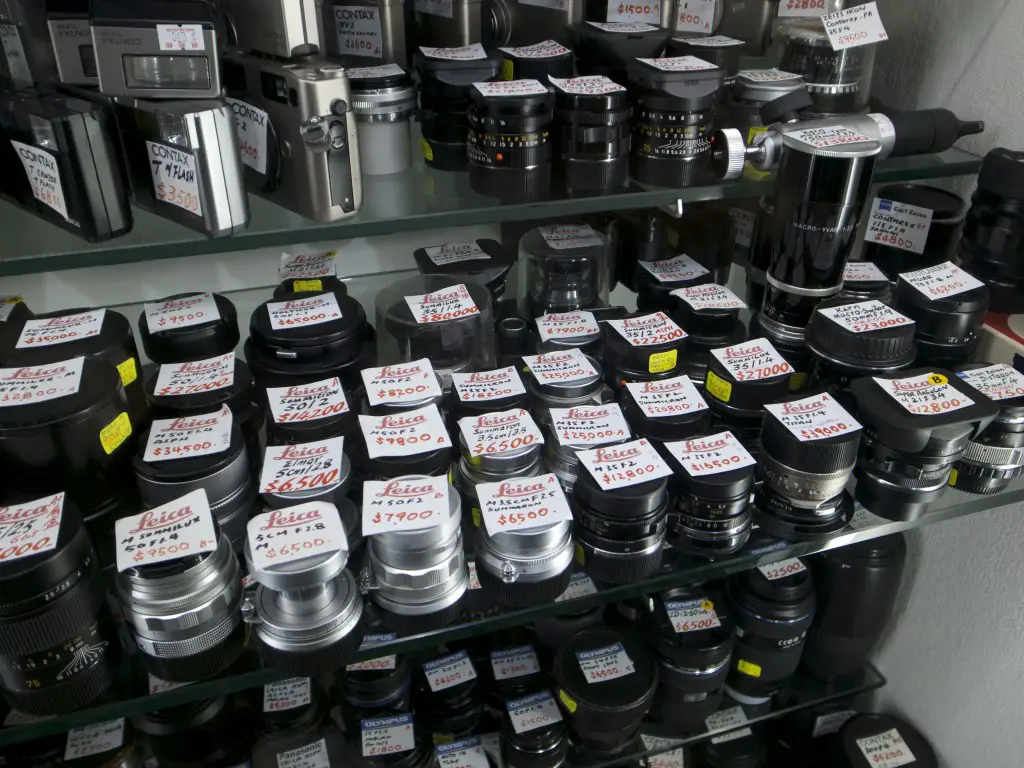 C9.99
The following is written by me, JCH. It is about a store that I have wanted to visit for a very long time, and I finally got the chance to do it when I made it to HK.
C9.99 – www.c9leica.com Now this is a very special store and it deserves a special note. This store is owned by my good friend Ming, and this is him holding a very special lens: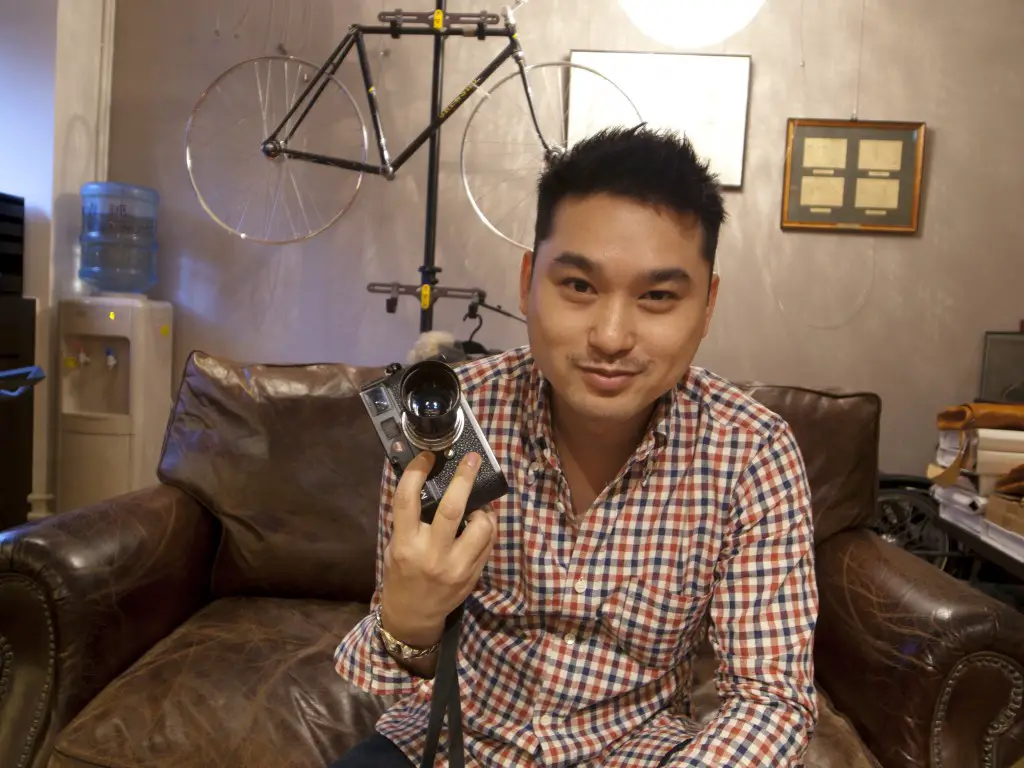 That is Ming with an Angenieux S1 50mm f/1.8 LTM! His store is something a bit special, it is far more informal that the other stores, with leather sofas and a coffee machine. It is a place to meet and chat about cameras, but it is still a store. It also has some of the finest cameras I have ever seen in my life on the shelves. Really, there is very little that is comparable to this store. When he was creating this store he had a vision of making a space where people could meet, talk and share fine cameras, whilst being able to also buy the very best rangefinders. I think he has succeeded in that.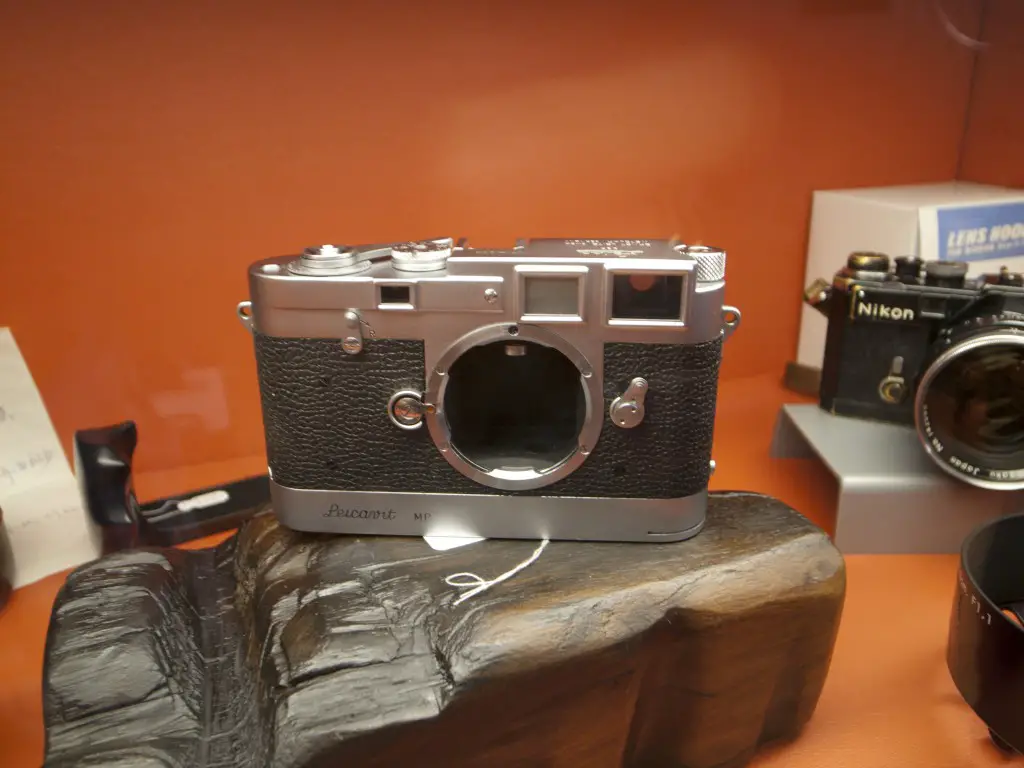 Yes, that is an original Leica MP with Leicavit, in mint condition. The rarity of this camera is a testament to Ming's ability to find the very best in the world. But be warned, this is not for the light of wallet, this sort of thing comes with a high price.


If you get the chance to visit Ming's store please do, and say hi from me, oh and have some of his tea (or coffee), it is very good.
Map
Dan has been very kind and made a map of the main spots that you should visit on any trip to Hong Kong (for cameras that is), check it out. If you click on it you will embiggen it.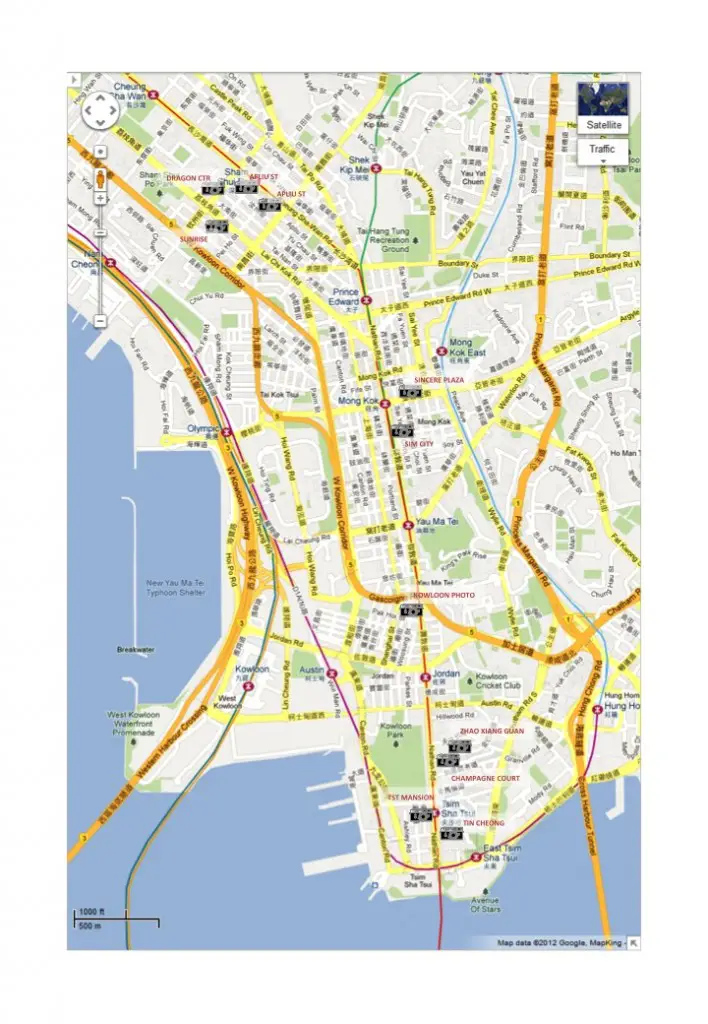 The following areas we didn't have time to visit, there was just way too much to do, but Dan has been very kind and has dropped a little guide in for you all. Check out the details and maybe find somewhere that you didn't know about.
Stanley Street (not visited together)
Stanley Street was formerly the photographer's Mecca in Central. However, rising rents have driven most vendors out of business. There is now little reason to visit, but still a few notable holdouts.
Photo Scientific – If money's no object, they have a great selection of film, darkroom stuff and gear. If money is a consideration, you can get your darkroom chemicals at half the price elsewhere.
Chung Pui – Sell cameras and have quite a few unused film compacts, but the reason I go there is mostly to buy film. The the selection is much less these days. Service is randomly warm or surly.
Mirama – Like Chung Pui, they some classic film cameras but their dwinding supply of film is the only reason I'd visit. And this is one of the better surviving stores I'm talking about.
Kinefoto – This used to be a famous camera store and indeed they have some highly collectible cameras and special editions there. Unfortunately I have never seen one cheap enough to tempt me to buy and not for want of visits.
Wanchai (not visited together)
Wanchai is one of Hong Kong's old districts, now undergoing a renaissance. There are some computer malls with and many sell second hand cameras, but they lack the inventory and bargains of Kowloon. They are included for completeness' sake.
188 Arcade, Wanchai Road – The 1/F has a few digital second hand camera stores and one that sells film cameras as well. If you want a cheap compact camera then this is a good bet, because they don't have such high rents as Mongkok.
298 Hennessy Road – This is a computer mall that has an increasing number of second hand camera stores. Selection is less and it's hard to find a bargain
Wanchai Computer Centre – This is the same but less second hand gear.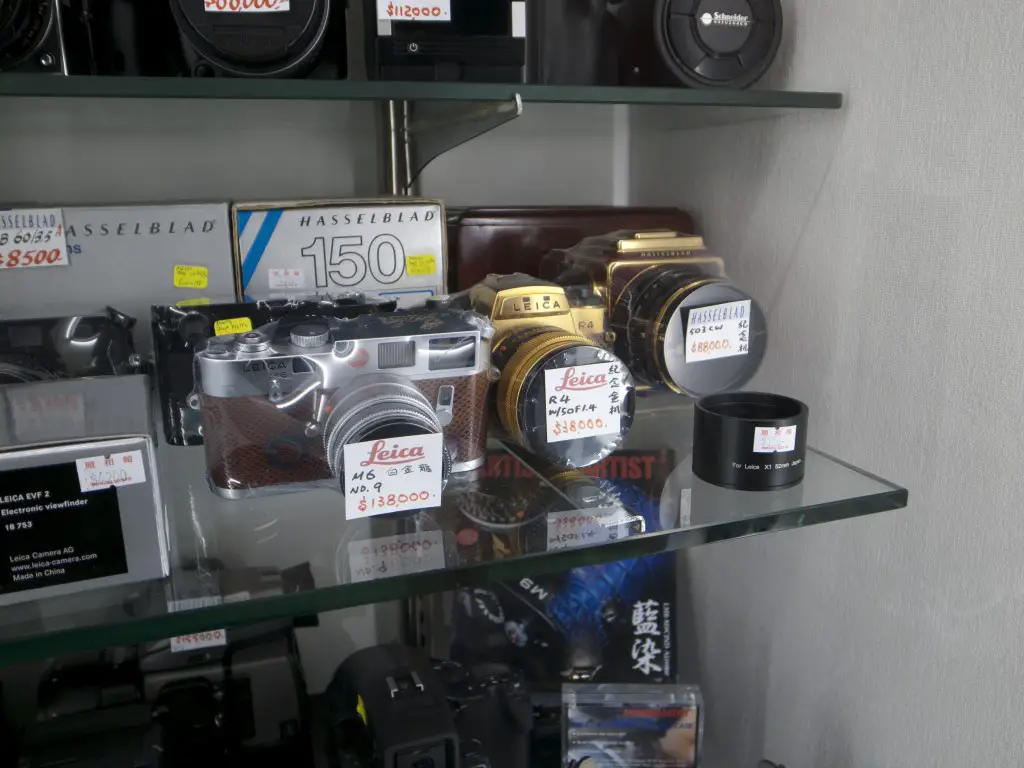 Thanks Dan for all of your info and for the map, you are a treasure trove of information. Make sure you check out Dan's blog and follow him on twitter, he is a wealth of photographic knowledge.
My trip to Hong Kong was a real eye opener and it was also very inspiring. I got to do a lot more shooting, which is something I have not had time to do for a while now. I got to see some amazing camera shops and meet some wonderful people. The photography community is very open and friendly in Hong Kong and you see a lot of people out on the street shooting.
There is so much to see and do there that I will certainly be back soon, and the next time I think I shall organize a little photo walk so that I can meet some of the lovely people that gave me their support while I was in Hong Kong.
Thanks to you all and see you soon.
Japancamerahunter