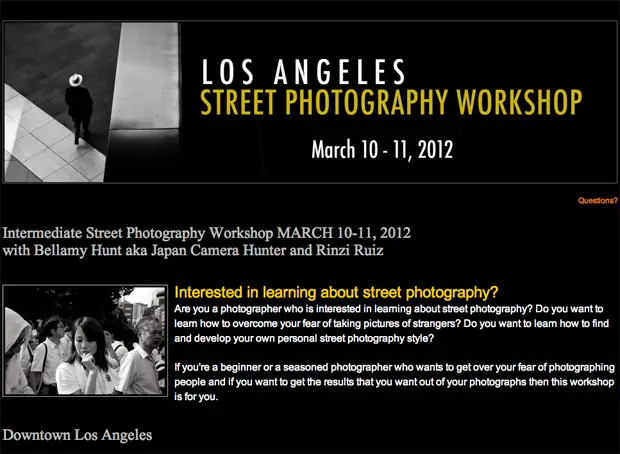 Yes people, that is right. Japancamerahunter is coming to the US of A! On March the 10th and 11th myself and the talented Mr. Rinzi Ruiz will host my first LA workshop. This is going to be a fantastic opportunity to learn the elements of street photography and photography in general on the streets of The City of Angels!

Yes indeed. I have teamed up with Rinzi Ruiz, protege of the great Eric Kim, to produce a workshop in LA. For the weekend of the 10th and the 11th of March we will hold a workshop at the Hatakeyama gallery in downtown LA.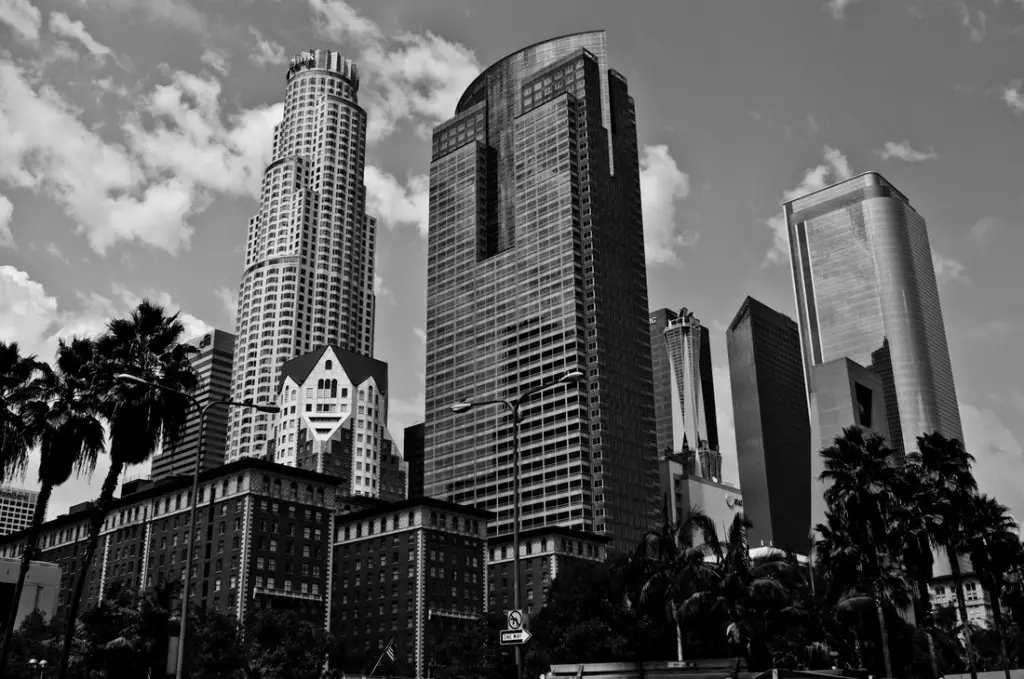 Downtown Los Angeles or the City of Angels as some may call it is a diverse city filled with buildings of old to modern skyscrapers and people who were born and raised here or have come from distant lands. The city is filled with diverse ethnicity, culture, language, and style. For this reason Los Angeles is the best city for street photography. The weather is great too!
This is going to be my first time in LA, so luckily we are also going to be in the capable hands of Rinzi, who is an LA native and has great experience in shooting on the streets in this interesting city.
We are going to be working on a few different topics over the course of the weekend, so you will have a well rounded understanding of how to build your skills and your style. Topics will include:
Beating your fear: How to get over the fear of shooting strangers. By learning simple techniques we will teach you how to overcome your fears and how to get into the mindset to go out shooting without being nervous.
Find your style: Everyones style is different and we want to encourage yours.
Be critical: Learn how to self edit your work and how to select the pieces that really define you.
Working for yourself: Learn how to develop projects that will help you define your style.
Shooting: What street photography workshop would be complete without actually hitting the streets and shooting?
The course will be $285 for the weekend. Places are limited, so sign up fast as this is going to sell out quickly. You can register your details through the contact form on the mail website:
www.lastreetphotographyworkshop.com
We can send you details for hotels, transport or any other questions that you might have.
I am really looking forward to seeing you all there. It is going to be a blast.
Japancamerahunter