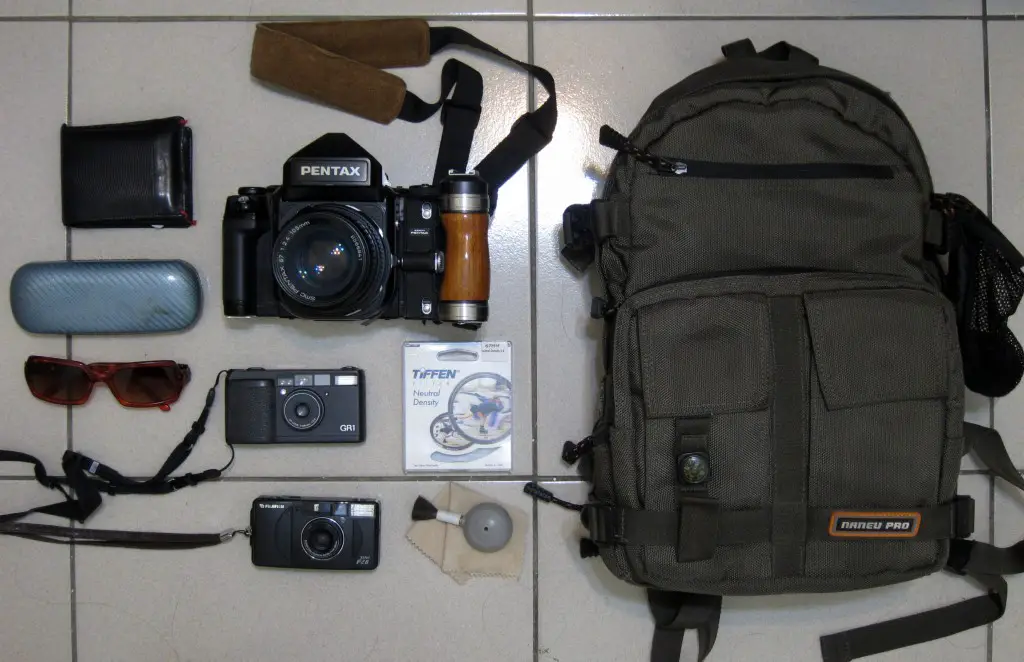 In your bag number 33, Sean Marc Lee from the USA
Hello again folks, the bags are coming in thick and fast now, I am trying to put them up as quickly as possible. If you have sent a bag, don't worry, I have not forgotten you, but I do have a lot to do, so it may take a few days. Anyway, we have another bag, this time from Sean. Sean is from the USA, but is living in Taiwan. Take it away Sean:
I'm Sean Marc Lee, an American from San Francisco currently based in Taipei, Taiwan (previously Los Angeles).


My everyday bag is a now discontinued Quickpack messenger bag made by a Swedish luggage company named Qwstion. It's not really a camera bag per se, but it works perfectly for everything. For the most part, I usually carry some sort of point and shoot and an extra roll of film. Sometimes I throw my Minolta XD11 if I want something with a bit more control. Usually there is a Fuji Klasse W or a Ricoh GR1 in there loaded with 400 and 1600 film respectively.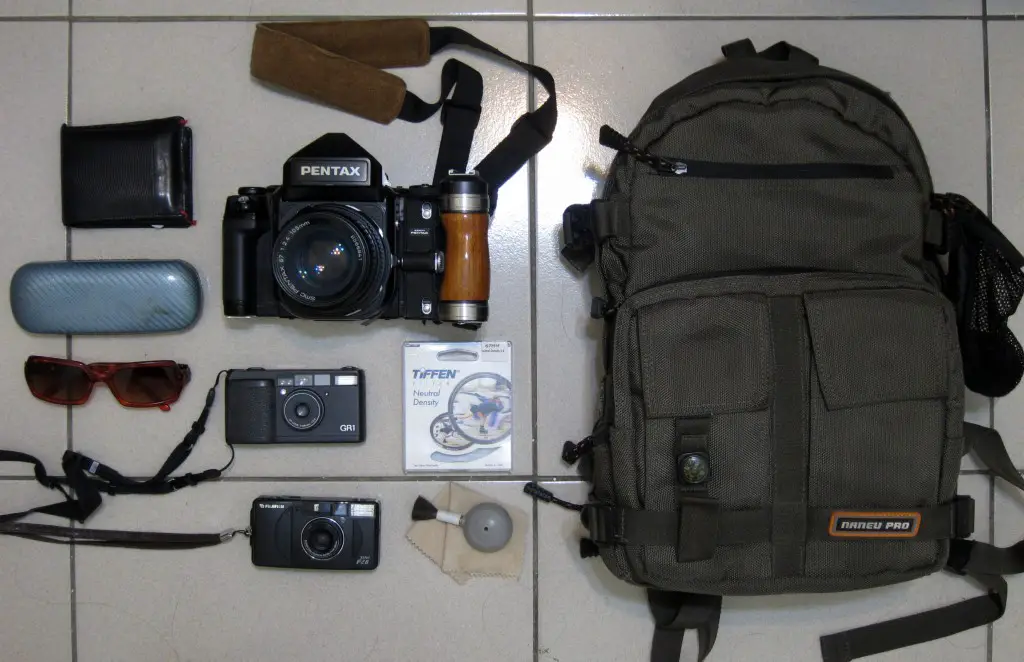 For my "let's go out and take some 'serious' pictures" bag, I carry a Naneu Pro bag that also looks unassuming. Here is pictured a Pentax 67ii and an ND6 filter (I usually just use 400 film in it). I sometimes also swap this out with a Mamiya 645 PRO with 2 backs (400 and 800 iso) and 2 lenses (80mm/55mm)for ultimate versatility. I'll also carry some type of point and shoot as well. Here is pictured my TWICE repaired Ricoh GR1 and precursor to the current Natura Classica, a rare Fuji Silvi Black f2.8 (24-50mm zoom f2.8!).
I've really been into compact cameras lately, and when shooting film prefer medium format. The other boring camera I own is a Canon 5D which I use for "work work." But it rarely sees any action as it feels completely soul less. Funny enough, most of pictures on Getty Images are shot on these compact film cameras.
As for style, you can say it's a combination of humorous and quirky moments, coupled with some cinematic and magical surrealism? I studied film in San Diego under some brilliant professors so in a way, you can say I'm much more influenced by cinema than by photography. In a way, everything I shoot is staged, but done in a instinctive natural way; sort of responses I have to people, moments, environments and places in time where I will often "direct" people.
You can find me here:
Thanks Sean for sharing your bags with us. Great to see the huge beast Pentax, a massive camera. Love the GR21 too.
Keep them coming folks, we need more submissions, so get your bag on Japancamerahunter.com. Send me a hi resolution image of the bag (please make sure it is horizontal) and its contents, with some details about yourself and what you shoot. Oh and don't forget your contact details (twitter, flickr, tumbler et al). Send the bag shots here Send the bag shots here..
Cheers
Japancamerahunter