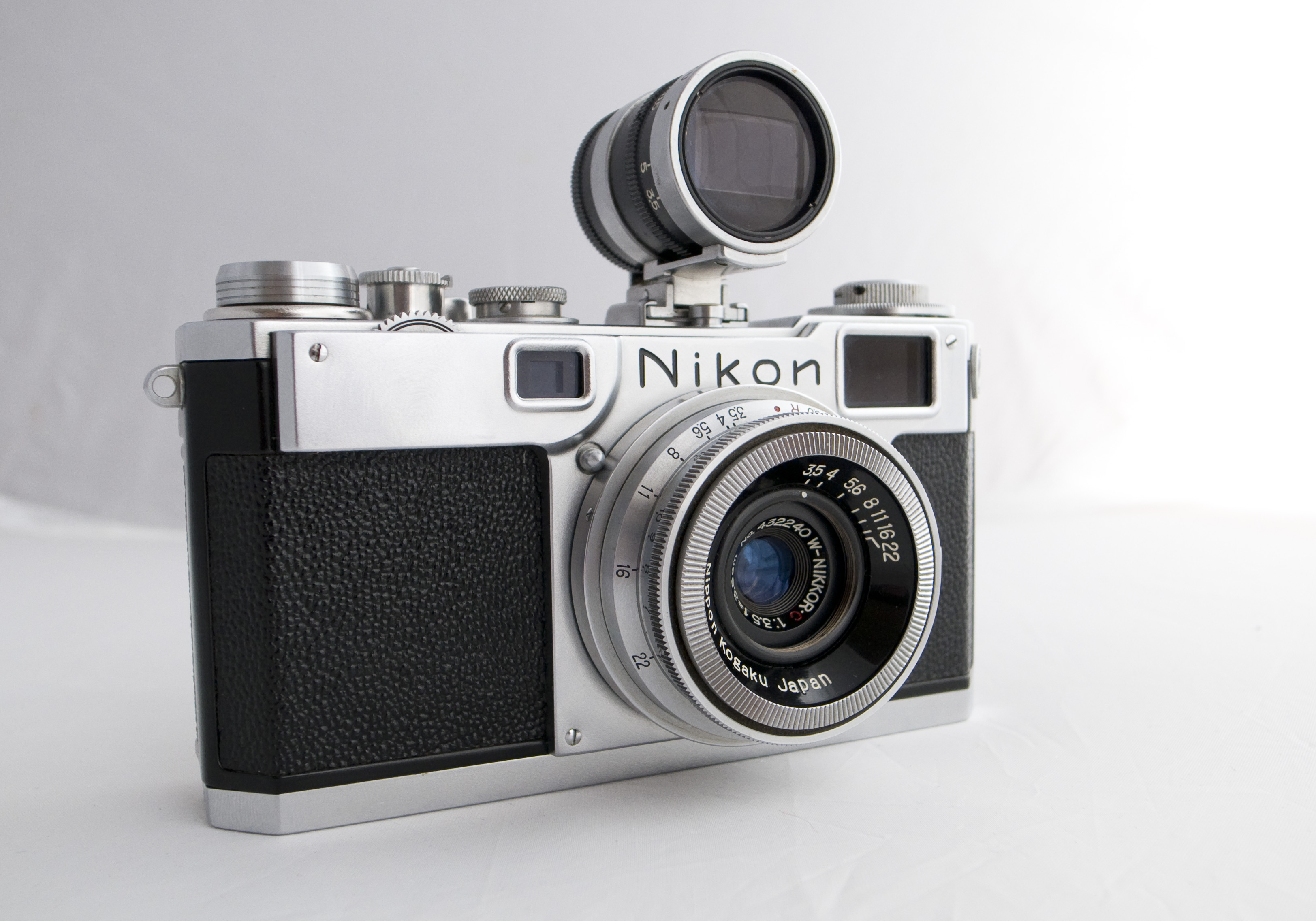 There are so many out there, what one is for you?
What rangefinder should I buy? This is a question that I get asked almost every day, and it is a question that I find very difficult to answer, there are so many variables that I could not possibly tell you what is right for you. But I can give you a good idea of what you might like and then you can make an informed decision, because ultimately the best camera for you is the camera that you are most comfortable shooting with, whether that is a disposable camera, an i-phone or a Leica M9.
I think that the most important thing to do is work out your budget, as I cannot count the amount of times that people have asked for a Leica and said that they 'don't want to spend more than $600, including shipping'. Be realistic, work out how much you have and how much you really want to spend and work within that. If you want a Leica but don't have enough money, save up.
So, in this article I am basically going to give you some options based on price ranges. Most of the cameras you may have heard of, but some of them may be news to you.
Budget rangfinders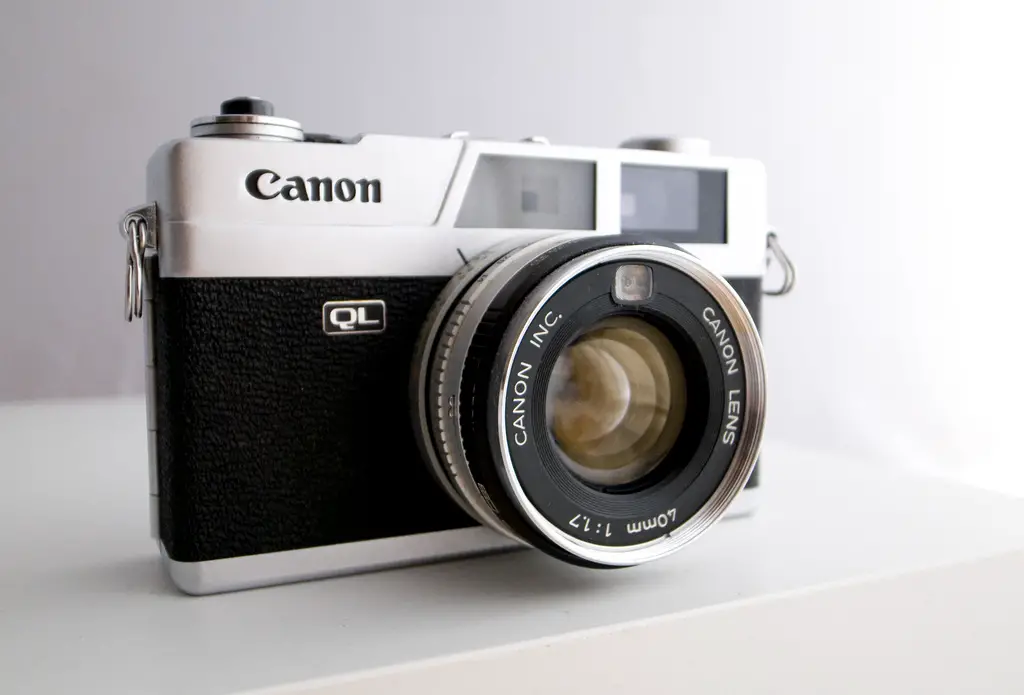 There are a lot of fantastic options available for the fan of rangefinders with a small budget. But don't get too excited, you will be mainly limited to non interchangeable cameras, as in most of the options will be fixed.
The one in the picture would be a good choice as a budget camera for anyone, the Canonet QL17, which come with a lovely 40mm 1.7 lens. this is a lovely little camera and very simple to use. You can pick these up for under $100 nowadays.
Several different cameras with very similar specs came out at this time, and all of them are viable options for a cheap camera.
The Konica C35 noasts a 38mm 2.8 Hexanon lens, the Yashica Electro comes with the outstanding 45mm 1.7 Yashinon lens, The Olympus 35RC has a 40mm 2.8 Zuiko lens and is possibly one of the smallest rangefinders out there, The Minolta Hi-matic E has the 40mm 1.7 Rokkor lens which is amazing.
Then there are the Russian cameras, the Zorki's, Kiev's, Mir's and so on. They are really cheap and there is often good reason for that. You can find good quality Russian cameras, but you will often find that they stray out of the budget category. If in doubt stick with the Japanese brands and you will surely be onto a winner.
Intermediate rangefinders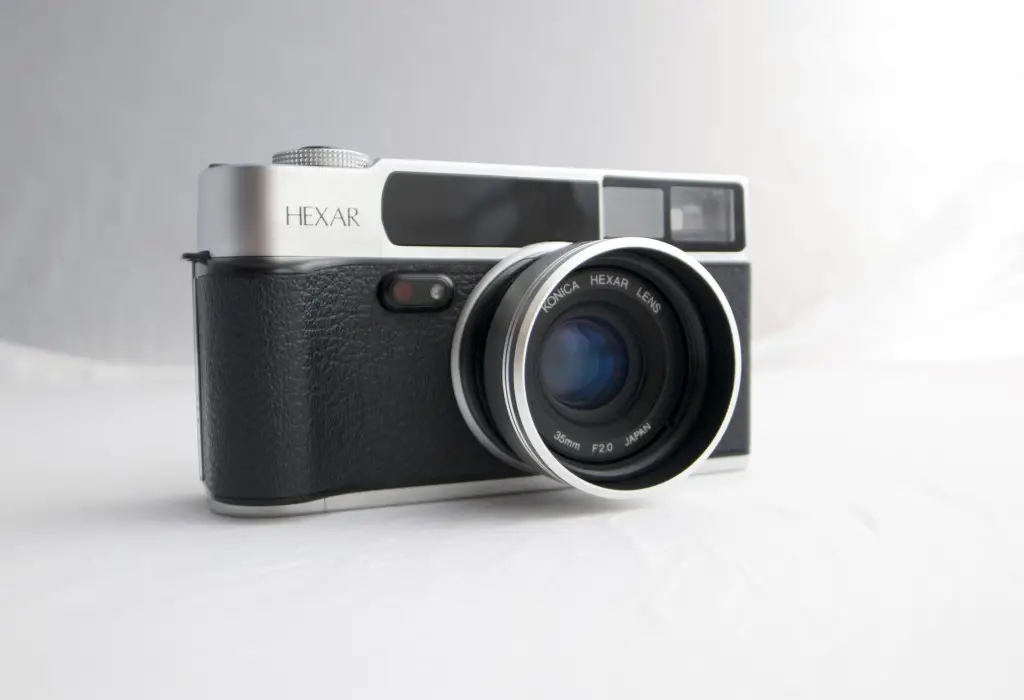 Now we are getting into the interchangeable territory, but we also have what can be classed premium fixed rangefinders.
In the picture you have one of the real 'premium' fixed rangefinders, the Konica Hexar AF. This camera is famous because of its 'silent' mode, which is so quiet you can barely hear it. It also has a fantastic 35mm F2 lens, so it it a very versatile camera. These can be picked up for anything from $500 to $1000 depending on the condition.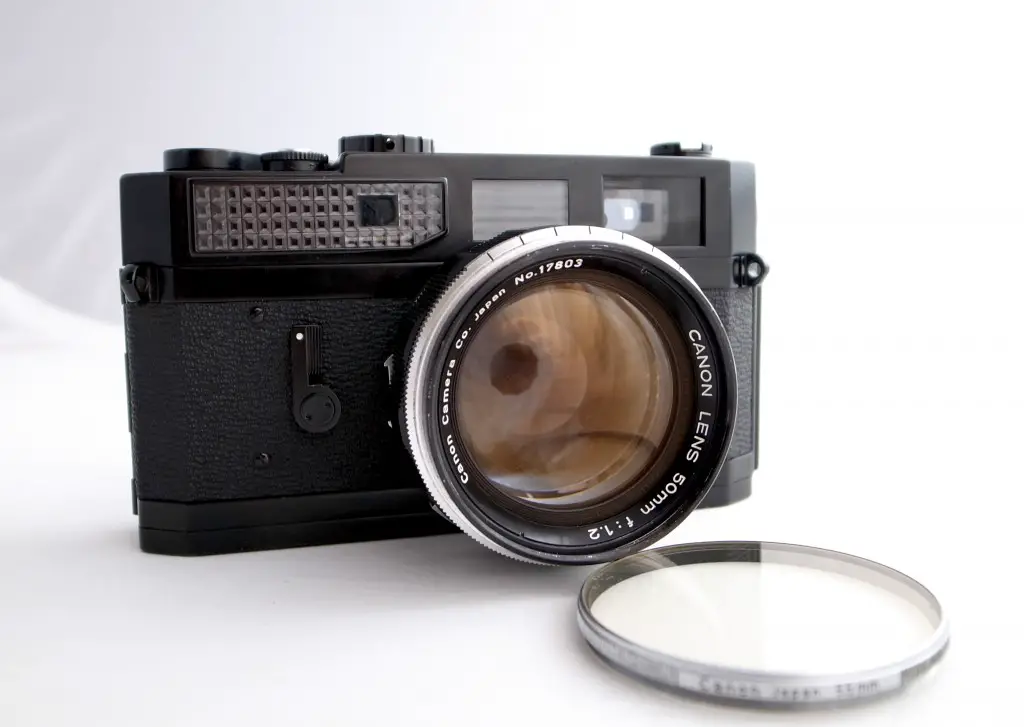 Now I am going to move onto the interchangeable cameras, as there are a lot of great ones in this section. This one is the Canon 7 black paint, now this one is actually pretty expensive (it is mine afterall :)) But the regular silver ones are not expensive at all, you can pick one up with a basic 50mm lens for about $400-$600. This is a great camera and the LTM mount means you can build a Leica thread mount lens collection.
One of my personal favourites is the Contax G2 (which shamefully I don't have a picture of right now). This is an outstading rangefinder camera, with excellent build, brilliant meter and some of the best lenses of any camera at all, full stop. The 45mm Planar is considered to be one of the sharpest camera lenses ever made. You can pick these cameras up for around $600-$1000, and the good thing is that they are still new enough that you don't need to worry about them failing. Contax also made the G1 which is the earlier model and goes for a lot less.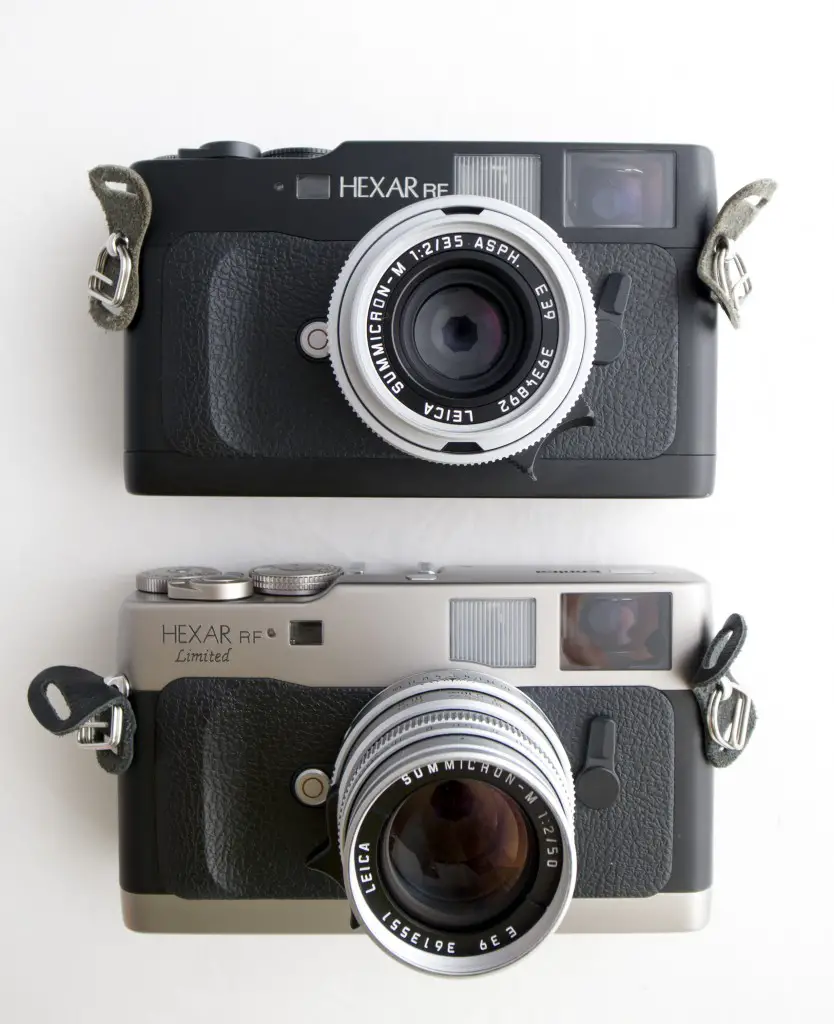 Next up in the Konica Hexar RF, this is the premium interchangeable camera from Konica and a very different  beast from the AF. The camera boasts an M-mount, so you can easily use Leica or Leica mount lenses. The body is tough and well bult, the wind on is full auto, so this is not a quiet camera, but it is a very capable camera. These can be had for around $750-$1000 depending on the condition, and they are still serviceable, which is a bonus nowadays. I have used one of these cameras for a long time and enjoyed it thoroughly.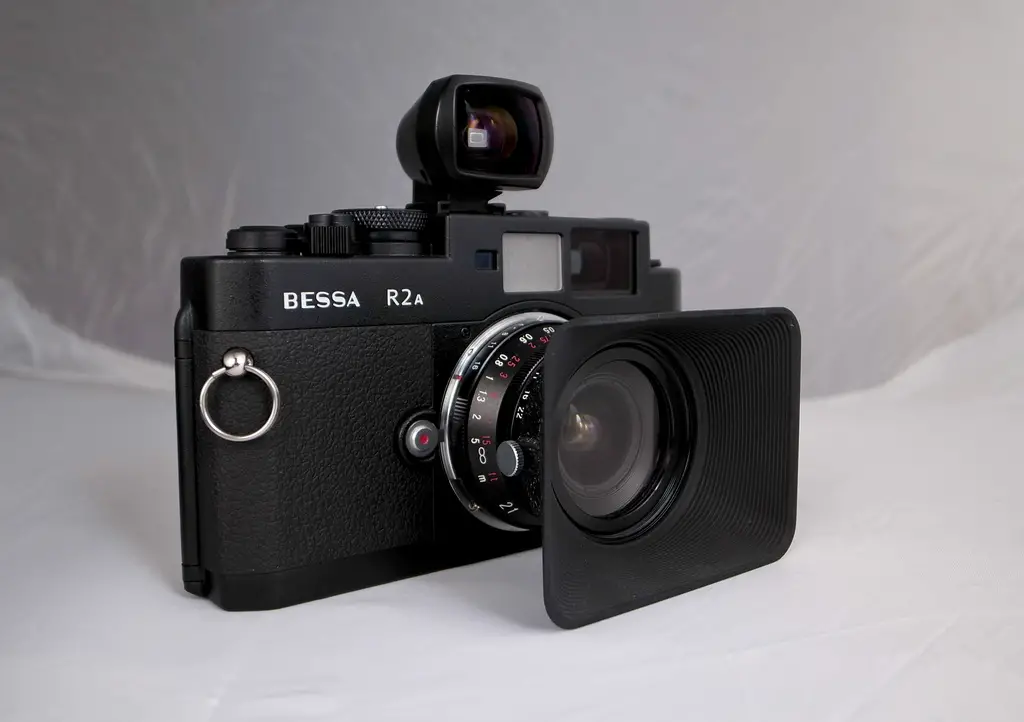 I wouldn't be doing the intermediate section any justice at all without mentioning the Voigtlander series of cameras. These cameras are now manufactured in Japan by Cosina, along with the lenses and Zeiss Ikon cameras and lenses. But don't let that fool you, these are still very well made and highly regarded cameras and lenses, ideal for the first time user of a rangefinder. They are not terribly expensive, and as they are M-mount you can work on building a collection of lenses. The Color Scopar lenses are particularly well regarded.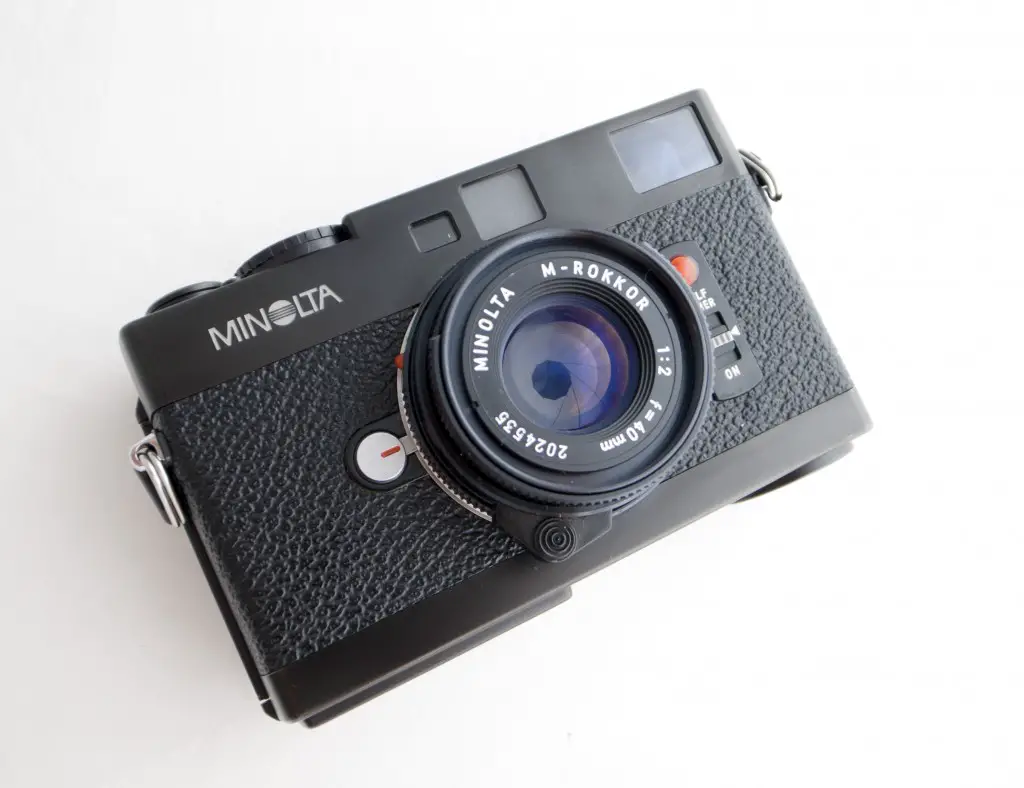 Now this camera is a personal favourite of mine, the lovely Minolta CLE. It is light, small, fast and quiet. It has a brilliant meter and clean viewfinder. The camera is a beauty to use. There are some drawbacks though…despite having an M-mount, you are limited to which lenses will actually clear the focal plane, and getting parts to have the camera repaired can be very very difficult. Still, this camera comes with the stunning Rokkor lenses, which I love so much. The price of these has been climbing recently, but they are still in the $800-$1000 arena, and worth every penny.
High end rangefinders
Now we come to the juicy part. The high end rangefinders. Basically I class this as anything that will run you over $1000 for the body only. Some people might disagree with my selections, but I am trying to be objective and cater for everyones taste, and trying to give you an idea of what the prices are for these cameras.
See the lovely Nikon at the top of the page? Yes, that pretty thing is a classic Nikon S2. They are beautiful rangefinders and a lot of fun to use, they are built like tanks too. The Nikon series of rangefinders stopped with the introduction of the F, but was re-introduced with a special edition S3 2000. These cameras are expensive, very expensive $3000+ should see you right. But they are stunning.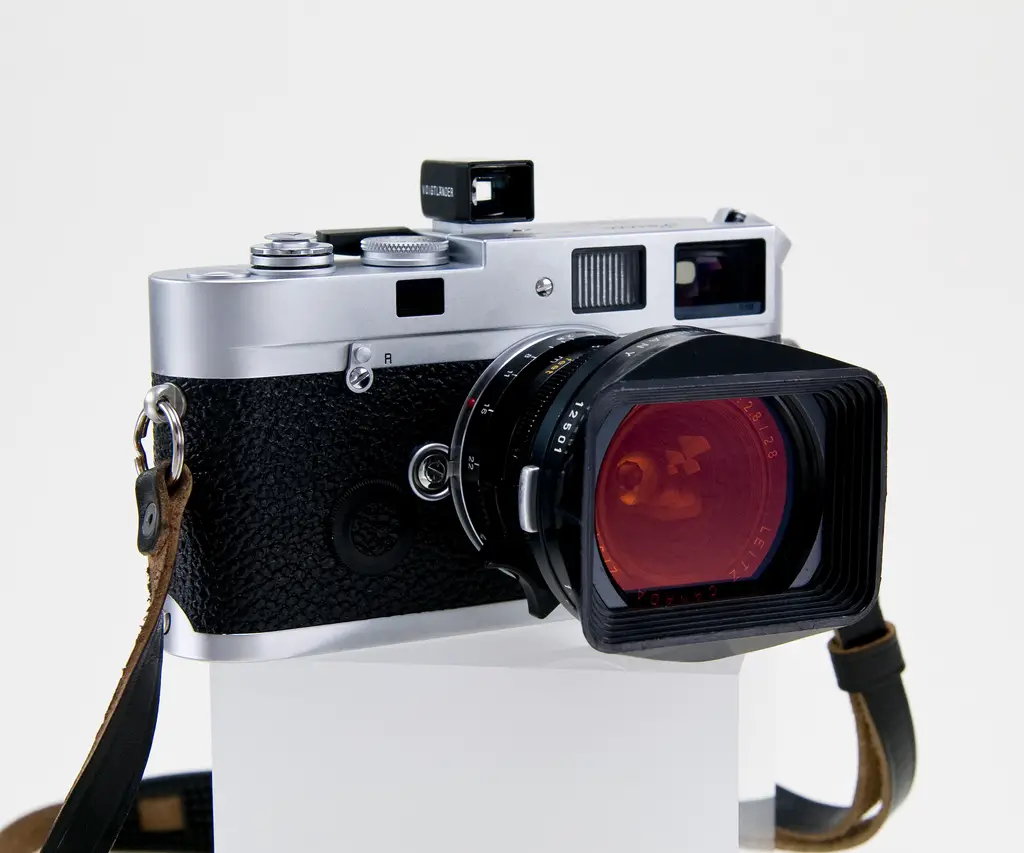 OK, this article would not be in any way complete without Leica cameras. Leica are the rangefinders, true and in the purest form. There are a number of different models to choose from, depending on your budget. In the picture you can see an MP, they are pricey, especially the original ones. But they are hand made pieces of mechanical precision. Better start saving then.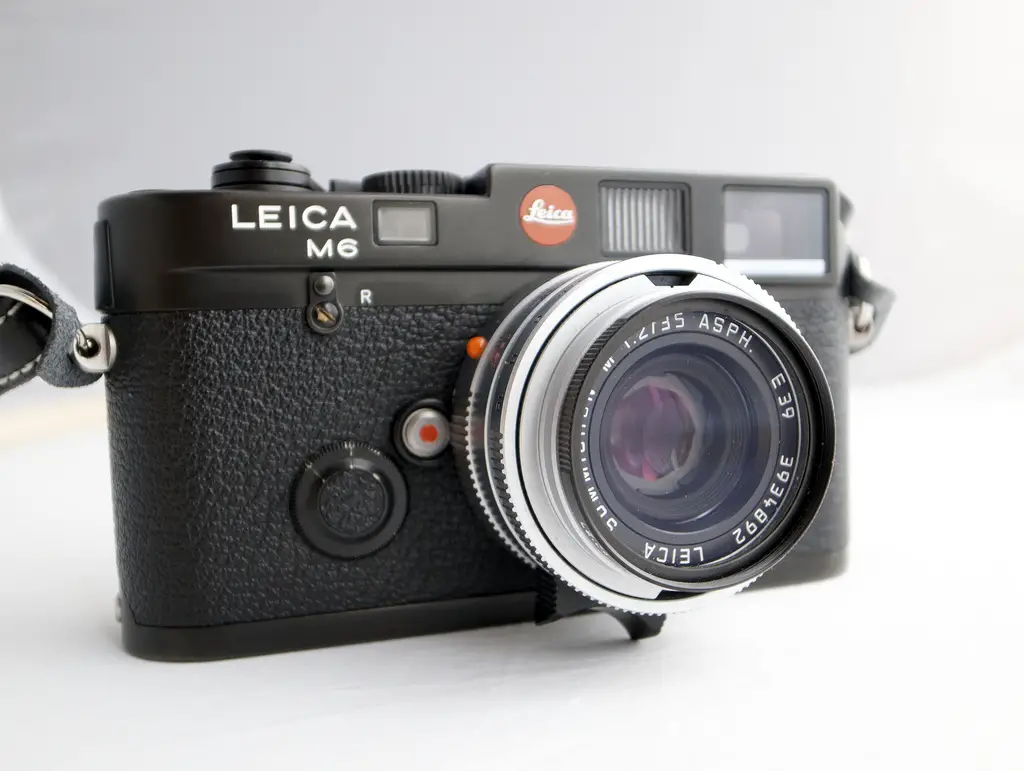 Don't have the budget for an MP? No spare kidneys? Then you still have options. The M6 is a metered Leica with excellent capabilities and reliability. These bodies can be picked up now for just over $1000. If you want to get a nice one you can spend up to $2000 though.
If you are not scared of a non-metered camera then you could get an M2 or an M3 for around $1000 without too much trouble. They are masterfully engineered cameras, and will certainly outlast you.
Digital rangefinders
I have to tip my hat to them, as their popularity has been important in raising the rangefinder profile.
There are not all that many options for you if you are looking for a digital rangefinder, and you had better have your creditcard ready if you are, becuase this is going to get expensive. The king daddy of them all is the Leica M9, which really need no introduction. The price is high, but that is the price you pay for a high quality, full frame digital camera. Can't quite make that? Well the M8/M8.2 are viable options. They run an APS-C sensor and will set you back half that of a used M9. Still a great camera, and a lot of fun to use.
There is one other option for those on a tighter budget….The Epson RD1. Some people knock it, but I like this camera, it is easy to use, and the later version have significantly improved firmware. It is also a lot cheaper than the next in in Leica, usually about $2000. This is a good camera and a great way to get into digital rangefinders without killing your bank.
So, there you go, a semi-guide of what is available to you on your budget. There are a lot of different cameras out there and you can find one that suits you. If you want to find one, drop me a line, and I can find one for you. Contact me here and I can get you the camera of your dreams.
Cheers
Japancamerahunter