Jesse's Book Review – JAZZ FESTIVAL by JIM MARSHALL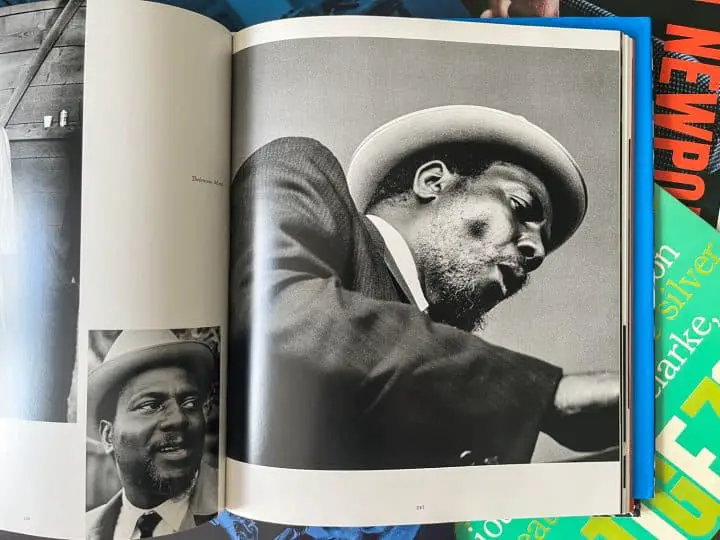 Sought to continue this penchant for jazz photo books with this one here I found on previous visual interviewee Mario Fail's shelf. It is Jim Marshall, and right away from the admittedly easy Reid Miles inspired cover, yet very unexpected Miles Davis/Steve McQueen photo…I wanted to write about it. And from that when one thinks of jazz festivals, it is Newport and Monterey.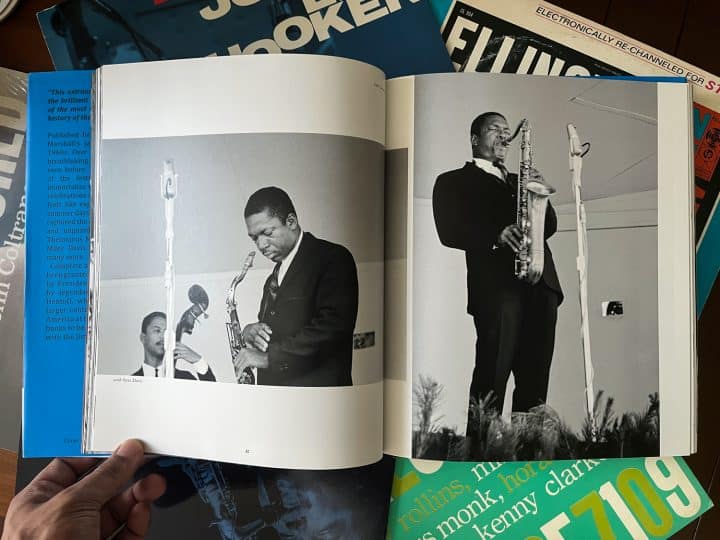 Shot from 1960-1966 before the genre's drastic popularity decline in the late 60s, he really captures some of the genres last great moments. This is coming from Marshall who photographed some of the most iconic moments of the time in other genres from Johnny Cash flipping off the camera at San Quentin or Hendrix burning his guitar (one of the images, there were two angles), so again was excited about this since I haven't shared a jazz related photo book since W. Eugene Smith's Jazz Loft project.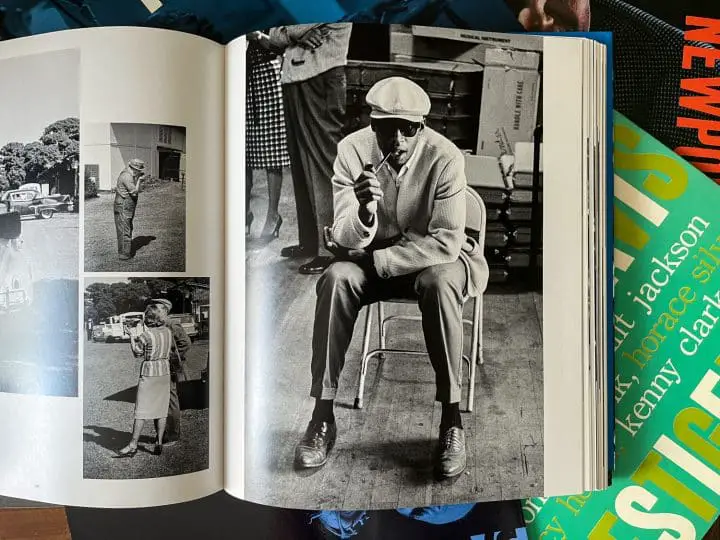 Simply put Marshall shoots festivals, meaning as much as we get photos of the musicians, we get the crowds, vendors, signage…everything. Can't recall who, but there was an old Magnum photographer who suggested the audience is often more interesting than the event and Marshall does his best to meet that claim. An interesting cultural point is that this was at the height of the civil rights movement, so these jazz festivals were one of the few places crowds properly mixed. So what you get is an uncommonly multicultural showing with very little undertones with the fashion becoming another focal point. And then for camera geeks…THE CAMERAS they used are amazing! (Check out the woman's Leica lens below.)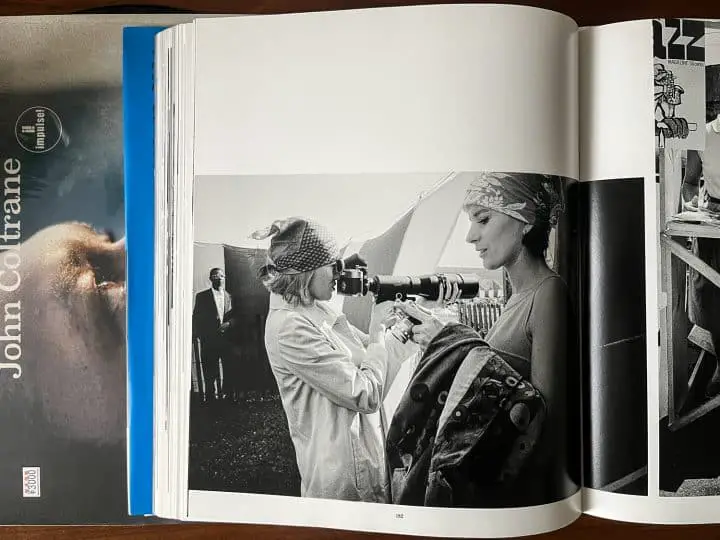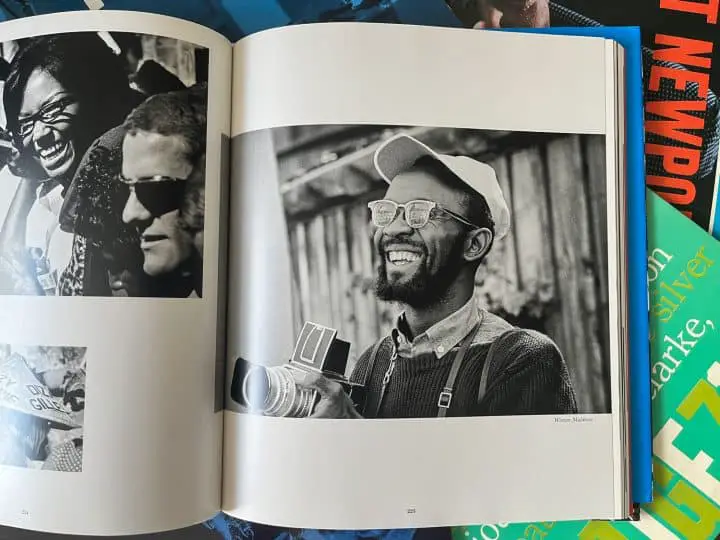 Of course, and ultimately it is about the shots of the musicians and there is everyone from Monk, Coltrane, Ellington, Davis, Simone Gillespie, etc. All photographed with available light only, he shot with any where from 2-3 Leica's at a time. I particularly liked the 1961 Monterey jazz Festival photo (below) of John Coltrane & Wes Montgomery. Difficult exposure aside, the photo represents the first (only?) time they played together and with the recording equipment not working…only this photo exists of the to giants. That Kenny Burrell/Coltrane album is always amazing but what could have been with Montgomery. Looking at the photo it was fun to imagine what it sounded like.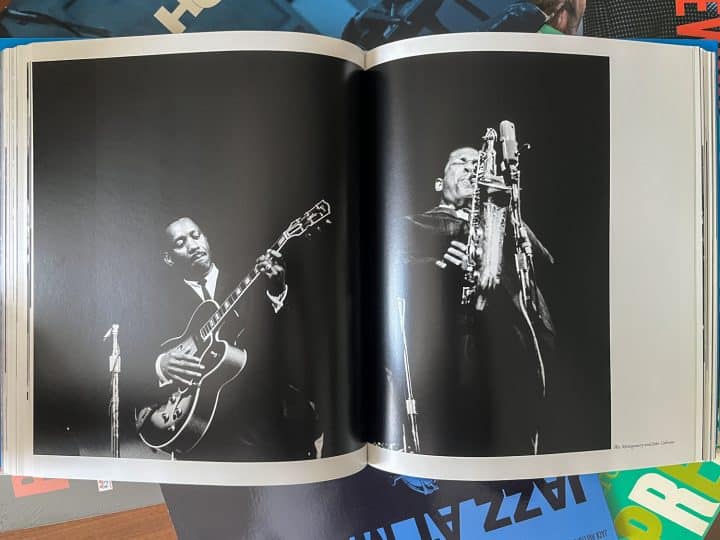 So there you have it, Jim Marshall and jazz festivals. It is very high quality book and a lot like that ill-focused recent Coltrane documentary it features Bill Clinton giving a photo introduction lol. I say this to illustrate the budget and quality of the book rather than advocating anyone actually reads it. It is just really well done! This is however the second 2016 edition as there is an earlier less design heavy 2005 edition. The newer edition can be had for around 50 dollars. A good deal considered what you get that would go well on any coffee table of a jazz or Jim Marshall photography fan.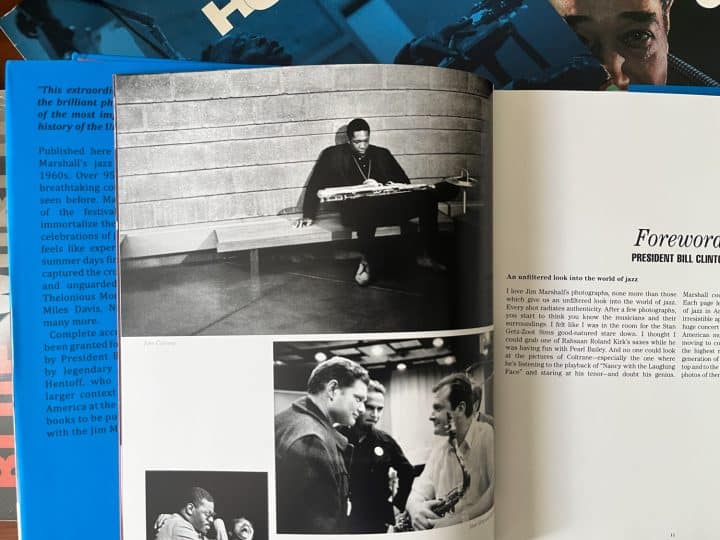 ––––––––––––––––––––––––––––––––––––
For other book reviews click here.
-JF