Jesse's Book Review – " Balkon" by Orhan Pamuk
In the vein of my previous reviews that featured filmmakers (the late) Abbas Kiarostami and Wim Wenders, I chose a photo book from another non-photographer in Nobel Prize in Literature winner Orhan Pamuk. I love the difference in approach offered in photo books by non-photographers as they see things often overlooked by photographers.
Think it was another Nobel Prize literature winner in Kenzabro Oe, who mentioned intellectuals had a responsibility to go into other mediums to offer fresh perspectives and nothing can be more true than offered here with Balkon. A lot of the work was taken in between writing stints simply looking out his balcony and just like his writing he obsessively treated these images to capture the mood of not only what he saw but thoughts through his writing.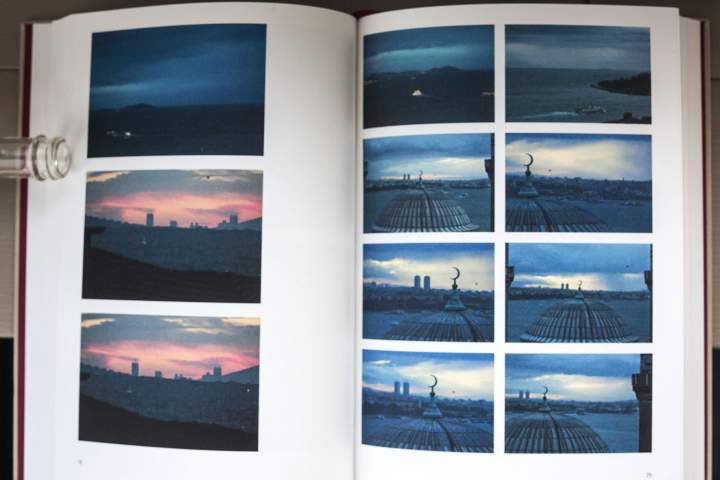 If not surmised from the phonetics, Balkon is Turkish for balcony. It was said he took some 8,500 photos from his balcony between December 2012 and April 2013, so if you do the math that is like 70 photos a day. 500 of which appear here in these 184 pages. Purchased from B&H he used a Canon 5D with a telephoto lens. The photographer equivalent of such a breath of work from the same perspective can be found in an earlier review on W. Eugene Smith's Jazz Loft Project that saw the photographer in a relatively dark period staying in his loft shooting from his window down into the NY flower market.
It is important to note that for Pamuk this was no one off photo taking event, but that he has been taking pictures for over 50 years. He was originally intending to be a painter and took photos for research for subjects like so many others before finding his voice in writing.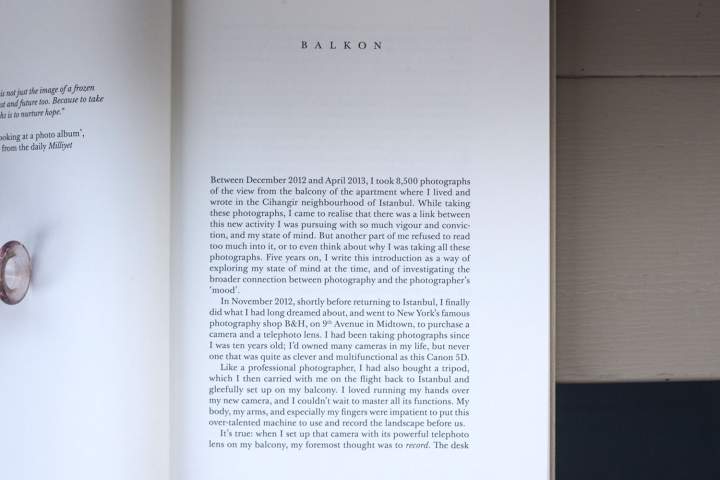 In his beautiful introduction he talks about how he had this apartment with this beautiful panorama view since 1995. Earlier on when writing he would become so distracted by the beauty of it but after a time he became accustomed to it. So when he got the 5D and the telephoto lens…the new closer perspective gave him the same excitement he had when first moving in as he could now see entirely new things.
It is this subtle nature of the photography that changes you relationship with the familiar. When I first got into photography the first photo I took (on my Ricoh GR1s with Tri-X loaded into it) was the view from my balcony focusing on a bottle of ninon shu I was drinking juxtaposed against an incinerator in the distance. When I got my photos back it turned out even better than I could had of imaged and essentially changed my relationship with everything I had become accustomed to.
The was the first power of photography, although not conscious of, that really changed everything. I appreciate how this book reminded me of that fact.
The contemplative nature of the photographs are clearly of a thinker in between thoughts. Writers I know sometimes to gather thoughts will take a step away to collect themselves and what overall Balkon is the process of that collection. Thoughts tend to find correlation as I can imagine connections between seeing and writing occur…with the commonality of both being that of transience from boats chugging a long and birds pausing for a moment of respite in between flight to processing what the next paragraph will bring.
With that said, editing really dictated overall what this book is. With such breadth of repetitive work this could of gone several ways. There were certainly enough beautiful photos to go with one plate on each page taking the best photo from each idea: one solid golden hour photo, one, birds in flight, light against a near Turkish temple, sunrise, etc. Think he once considered just capturing solitary boats which would of been a terrible idea.
But as a writer, the introduction really justifies the abundance of photos some of which even are just noisy (digital) night shots. If it to be viewed really as a reflection of the state of mind, in between writing what I believe was A Strangeness in My Mind, the editing was entirely suitable.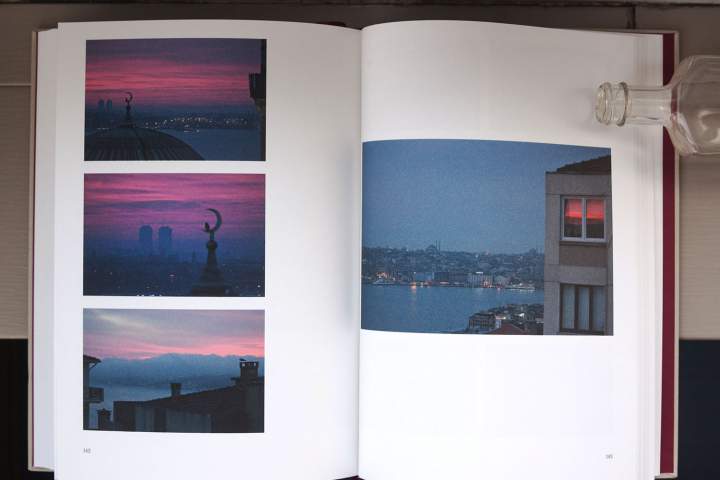 In all, this a beautifully made Steidl book that was also co-designed by the author. It is still widely available as it relatively new coming out mid last year. I got this off of Amazon for under 30 USD. Perhaps, a bit off beat for photographers, but the importance of the perspective should not be denied. And sometimes I think it is just important that while in the rush of everything to take a step back and collect ourselves…photographically.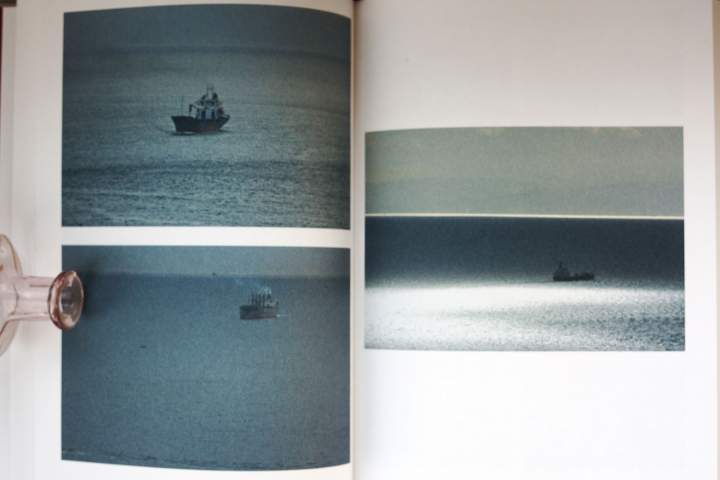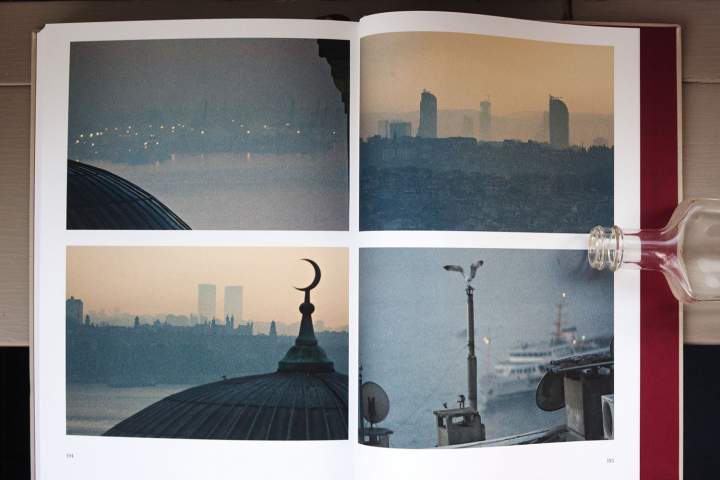 Jesse Freeman is a friend, photographer and movie buff. He has a great knowledge of photography books and classic cinema. He can also be relied upon for decent music recommendations.
You can see more of his work and passions at the following places:
https://www.instagram.com/jesselfreeman/
http://www.flickr.com/photos/imnothinginparticular/
Want to read Jesse's other great reviews? Then click here to go to the archives.
JCH