Jesse's Book Review – Colored Black by Dennis Morris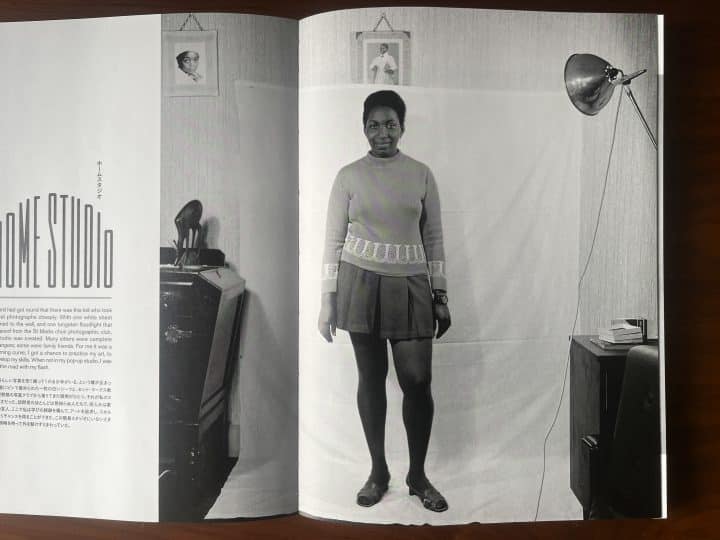 Wondering the Omote Sando/ Harajuku area of Tokyo the other day…decided to stop by Book Marc. It is the Marc Jacobs' book store with a gallery downstairs that in the past I had just went to see bad art but would run into a people get free drinks and start my Friday night from there. Of late my friends have been given events there and I really have seen the change in quality so I tend to swing by whenever in the area. This Monday afternoon the book here, "Colored Black" by Dennis Morris was on display. I noticed an older gentleman more or less standing around and assumed it was indeed Dennis Morris, so checked his book. The staff eagerly informed that he was the artist and decided to buy it and start a conversation and get the book signed.
He informed this coincided with Kyotographie the annual photo show in Kyoto every spring. But among other things were his stories that he had to share of which I only got an inkling, but after sharing on my Instagram I got a lot of comments saying how approachable he is and the stories he has to tell. I say this to say that that is more or less precisely what his photography is about…the stories. The stories all originate from the early works of one of the first major black photographers in the UK…and coined wind rush generation he stems from immigrating from Jamaica.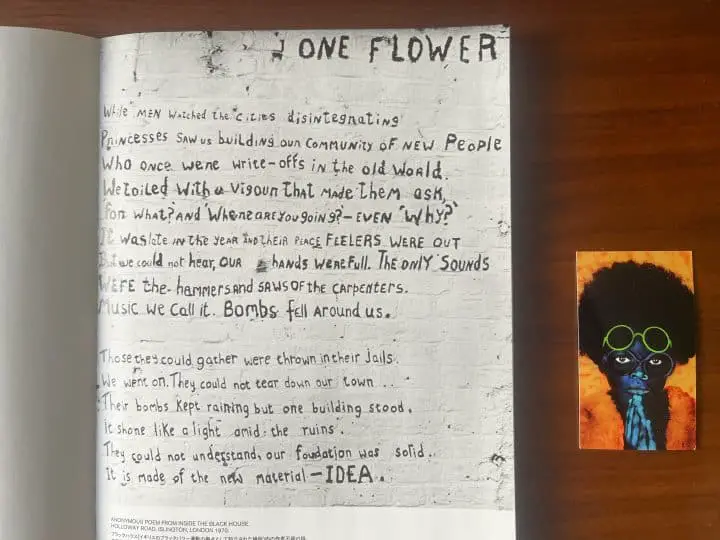 From the first photograph of an anonymous poem inscribed on a wall the story is set. It talks of existing in site of it all before in his own words the photographer details his first attempt at applying for a photography assistant being called the N word and having coffee dumped on him. From there the next blurb is quite interestingly enough from Japanese actor Tadanobu Asano who you may actually recall from a previous photo book review a decade ago in "Labyrinth of Dreams."
A lot of the photos are then captioned with recollections of the times they were taking in beginning with his neighborhood and images of the people going about their daily within it. This launches into the home studio period, carrying on this beautiful tradition from post colonial photography (Sidibé & Keïta). Morris's set up was quite simple with a white sheet pinned against the wall and a sole tungsten floodlight framed in a way were you see it all. The novelty arises from a kid who could take great photographs cheaply from a people who had only been photographed in a less individualistic manner that came from colonial photography of black people.
The next became a study of dignity in the face of poverty. This is certainly in the vein of Parks and Van Der Zee who notably shot with this at heart, yet Morris still was not aware of. I like the universality of this when he writes about the pride in cleanliness in the relatively cramped homes and that wave of people getting their first homes and proper furniture coating it all in plastic and forbidding kids to get anywhere near it. This was certainly the case across the pond that my grandma still practices in Baltimore. Made me smile seeing that detail. The images from this section are quite remarkable in their naturalness and control lightning coming from the last chapter.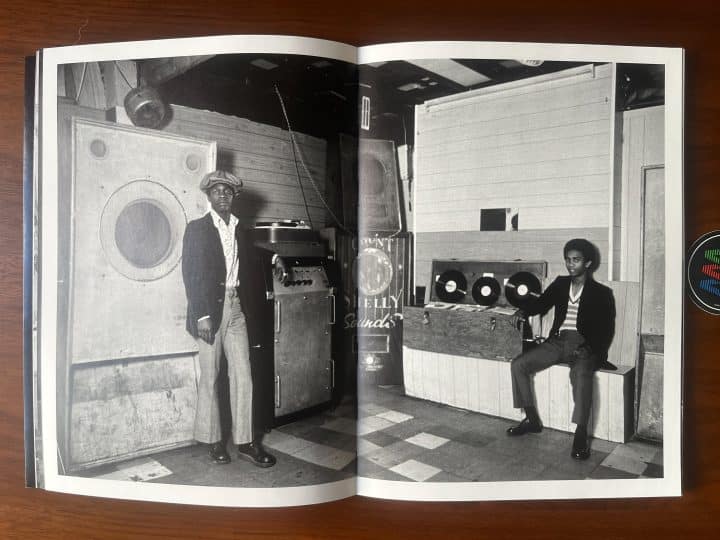 Sound System is the next chapter focusing on the Blues Dance, a party that became more known (well especially to us) through film director Steve McQueen as his work "A Small Axe." These were small parties on Saturdays thrown in basements that like in the US became community ways of coming together and paying mortgage. The major difference lies in the style of music played, a point that made the McQueen film special nailing lover's rock, dub, etc.
This leads into the final two chapters: The Struggle and Say It loud. The first features protests and in particular ones outside the US embassy after the death of George Jackson in prison as the notion of black power spread. I know in the US most inner city school kids read his book Blood In My Eye at some point. The latter in Say It Loud is a somewhat of an outlier in the book featuring colorized images as posters.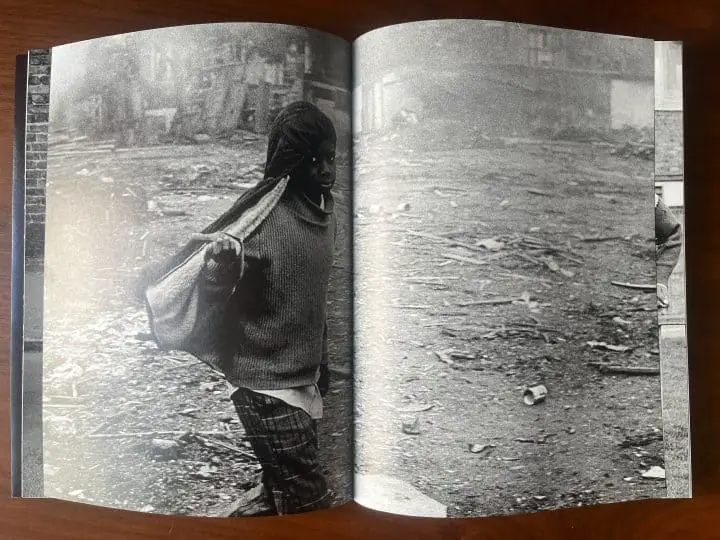 Notably absent was his work with Sex Pistols, Patti Smith, Oasis, etc…which is really the only work most would have seen from Morris. Really what makes this project special is in seeing the genesis of his work.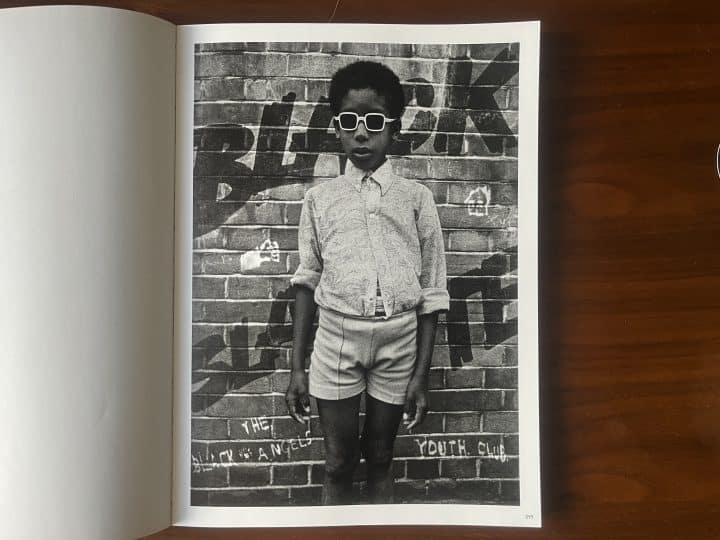 With that the book can be had for under 30 USD. It is published through an old acquaintance of mine Mizue Nakamura and her publishing company HeHe press (think I reviewed some her other books). Most editions should be signed, mine got a double haha. All text is in English and Japanese and is a good value at over 100 pages. You can order here from ShaSha.
––––––––––––––––––––––––––––––––––––
For other book reviews click here.
-JF