TTArtisan HOT SHOE LIGHT METER
by Jesse Hayes
I was recently looking for a birthday present for friend who is also a photographer. Searching on eBay, I spotted the TTArtisan hot shoe light meter. Immediately I could see a similarity between it and the Voigtlander VC Meter, but at a much more sensible price. Such a good price in fact I decided to buy one for him and one for myself.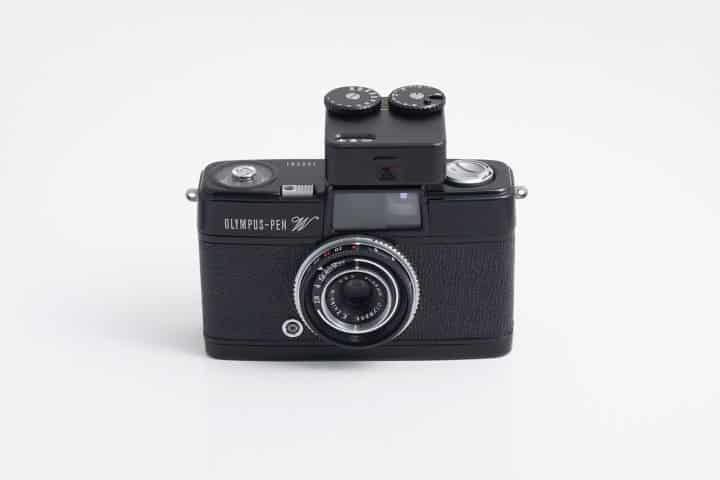 After several years of shooting older manual cameras with no light meter and using the sunny 16 rule I have become accustomed to shooting without a meter. I find it somewhat freeing. Being a predominantly black-and-white photographer, I find most of the film I shoot has enough latitude that you have to grossly under or overexpose a negative for it to be unprintable.
Yet there are many instances where it's a good idea to leave things less up to chance. Let's say you're shooting slide film, a portrait session, or overexposing Portra 400 by 4 stops and know you don't want your camera settings to be less than accurate. Because of this I regularly carry a Sekonic L-308 light meter in my camera bag. But still the TTArtisan meter intrigued me. It seemed a more elegant solution for casual light metering. Something that was more a part of my camera instead of pulling out a hand- held light meter or smart phone light meter app.
TTArtisan
For the past couple years TTArtisan, a China based company, have been releasing budget friendly lenses that have been catching the eyes of photographers. Even the likes of Ken Rockwell have been singing their praises of build quality, affordability, and picture quality alike. So, when I saw this meter was made by them, I knew it had to be decent.
FIRST IMPRESSIONS
As soon as the package came, I opened the box and could tell it was well made. Aluminum construction, quality black paint (it comes in silver as well), tight tolerances, aperture and f stop readings were clear and well designed. The box contained the meter, simple instructions, and a tiny screwdriver used to remove a small screw for installation of the battery. I really enjoy the look and useability of the analogue dials. I have seen similar meters coming out the last couple years with digital lay outs, but those had failed to pique my interest.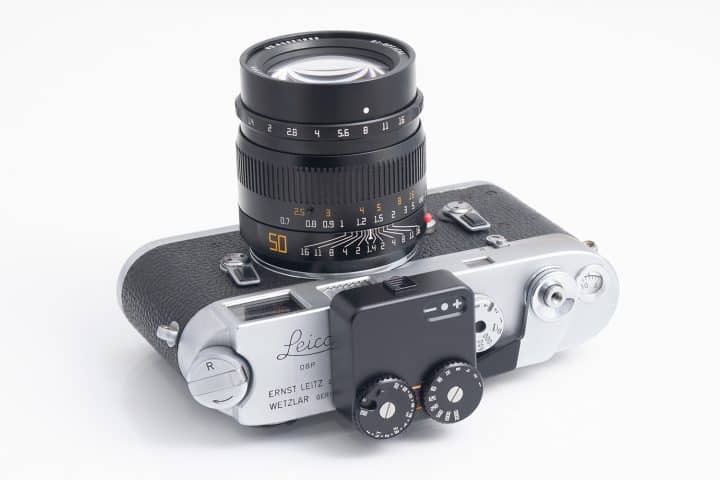 TESTING
I took a walk around my neighborhood to compare the accuracy of the TTArtisan light meter with my Sekonic L-308 meter. I metered in the sun, shade and in as many conditions as I could find. I found them to come up with the same results for most all light conditions. I trust my Sekonic so I would say the TTArtisan is accurate. Does the TTArtisan have all the functions of my Sekonic L-308? No, but all I was testing here is the accuracy of the meter and in those regards it was great.
The shutter speed dial has click stops but the aperture dial does not, instead it moves smoothly but with enough tension as to not easily change by itself. But when changing the aperture dial, you need to really watch that you don't inadvertently move the ISO dial which is built on top of the aperture dial. It has less tension, so I had to watch that while I was changing the aperture, that I was not changing the IOS as well. Once I was used to this and knew it could happen it really wasn't a problem. But t is something I feel TTArtisan could address with a newer version of the meter. I tried to attach the meter to my Contax ii hot shoe but found it wouldn't fit because the body of the meter hit the rewind knob on the Contax. I then realized that TTArtisan made other attachment points for the hot shoe so you can unscrew it and move it over to work with different camera bodies.
THINGS TO IMPROVE
I like the TTArtisan meter, but there are some things I feel could be improved.
It's too easy to move the ISO selector while changing the f stop. It turns easily and could use some click stops. I had to watch closely so as not to change the ISO if I was changing the aperture dial.
If you are in bright sunlight the LED indicator lights are near impossible to read. You must shade the indicator with your hand to read it.
I had the meter in my camera bag last week testing it here and there. I pulled it from my bag the other day and the meter was dead. The power button was somehow getting pressed resulting in a dead battery, or so I had thought. I then put a fresh battery in the meter and placed it on my desk. Over the next four days I checked the meter often to make sure it was still working. On the fourth day the meter was dead again. I tested the meter out one final time with a different brand of battery with the same results. The other TTArtisan meter I purchased for my friend had no problems. Seems that TTArtisan might have some quality control issues here. I also own their 50mm 1.4 M mount lens. The lens has a problem with bringing up the 50mm frame lines on my M bodies. I reached out TTArtisan about the meter and they offered to replace it right away. Nice to know they have good customer service.
Removing a dead battery to replace it with a new one is not shown in the directions. This sounds like it should be simple, but it took me several minutes to figure out a way to remove it without damaging the battery compartment. I figured out you need to use a very small flat head screwdriver and push the small brass/metal clip back away from the battery and then slide the screwdriver under the battery. It's simple but not obvious, so hopefully they will add this to the instructions in the future.
FINAL THOUGHTS
For the casual shooter I think the TTArtisan hot shoe meter is a great buy. It is simple, affordable, and accurate. If you are a professional, I am guessing you already have a nice handheld light meter, built in light meter, or don't use one. I personally don't use a hot shoe light meter enough to justify the competitors higher priced versions. I do recommend this meter, but it comes with the cavate that I had problems with my meter draining the battery. I am hoping this is just an isolated problem. I would recommend ordering yours from B&H, Adorama (or similar dealer), or directly from TTArtisan so if you do have issues then return/exchange is not a problem. As soon as I get my new meter, I will be throwing it on some of my vintage cameras and testing it out some more.
About the author:
Jesse Hayes
, Photographer, film junkie, photo book collector, and ex-member of a metal band. Based in the San Francisco Bay Area. Graduate of San Francisco Art Institute. Guaranteed to have a camera around my neck or in my bag with a couple extra rolls of black-and-white film.