Film News: A New Color Film From CineStill!
Coming straight off the news that CineStill released their DynamicChrome kit, Cinestill have decided to shock us with an entirely new film! Yes, that is right, a new color film from CineStill. Which is really fantastic news as there is a shortage of options in the color film market at the minute.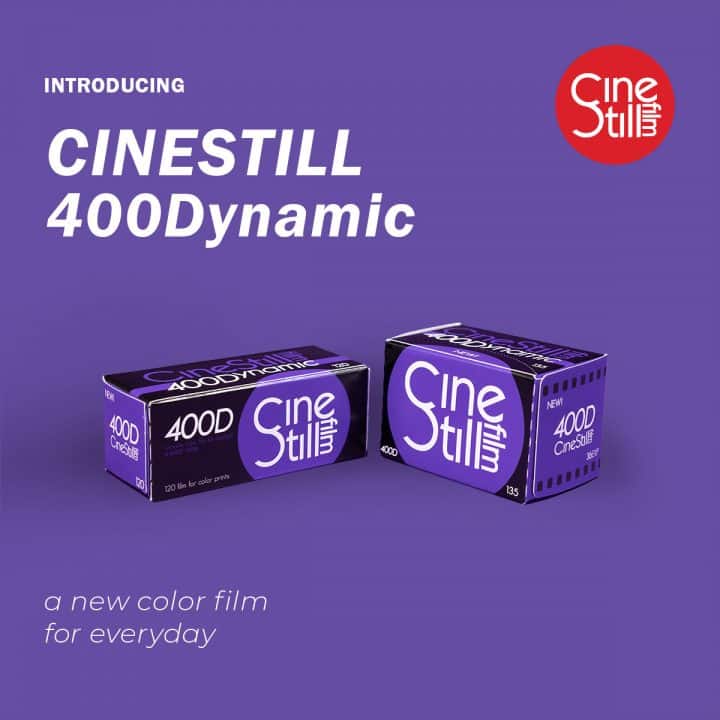 A New 400 Speed Color Film For Everyday Photography.
CineStill is announcing the introduction of 400Dynamic, a 400 ISO daylight-balanced color film available to photographers for the first time ever. 400D will initially be made available in both 35mm and 120 medium format in limited supply —with plans for large scale production and 4×5 large format through the success of the
CINESTILL FILM MAKER Crowdfunding Campaign
.
The analog photography market is in a renaissance, thriving and growing in recent years. With this renewed interest in all things analog, CineStill is determined to bring innovation and accessibility to a community that demands it. The film community is invited into the process of creating this new film by becoming a CINESTILL FILM MAKER.
CineStill 400D is a fine grain film that delivers a soft color palette with natural saturated color and rich, warm skin tones. The film has a wide dynamic range, with a base sensitivity of ISO 400 but can be rated from 200 to 800, and it can be pushed up to 3200. This makes the film highly versatile, suitable for any lighting condition, any event, and can be used either outdoors or in the studio.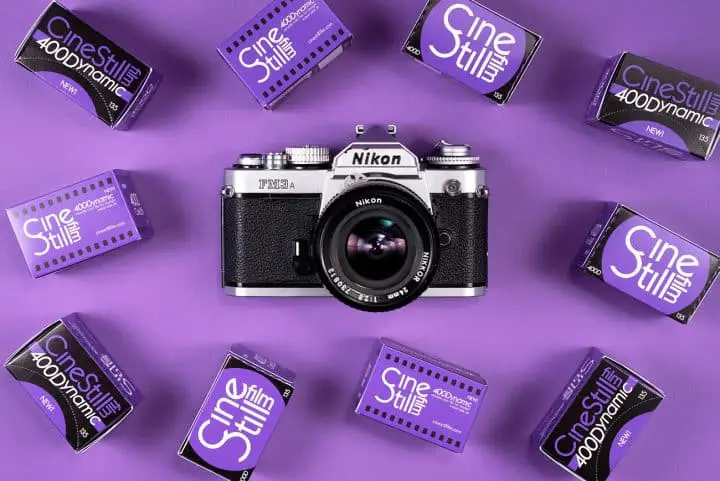 Maximize
400Dynamic is the culmination of CineStill working exclusively with our manufacturing partners around the world to utilize the same advanced emulsion technology that is found inMotion Picture film. 400D was specifically designed for still photography, to be processed inC-41 chemistry by any photo lab or at home. In addition, it also features a process-surviving anti-static lubricant coating that will make it an ideal film for both manual SLRs and automatic winding cameras.
This new film will continue CineStill's ongoing tradition of motion picture film emulsions made for still photographers, so that they can maximize their creativity and produce remarkable images that express who they are as a photographer.Continuing in the precedent set by the successful crowdfunding campaign that led to our flagship film CineStill 800T being made available in medium format, CineStill is inviting the film community to be part of the process of making 400D available to photographers around the world by becoming a CINESTILL FILM MAKER. During the last few years, there's been a significant gap in the market for an ISO 400 speed color film. Past discontinuations and supply chain issues have caused a limited availability in the industry, which left photographers without the options that they would normally have.
Campaign
We are launching a crowdfunding campaign today which seeks to not only gauge the interest of a new ISO 400 speed color film in the market, but to also inform our manufacturing plans, so we can continue to meet the demand of the analog community for years to come. The more participation we see in the FILM MAKER Crowdfunding Campaign, the more we will know how to strategically invest our efforts to serve the community. By becoming a CINESTILL FILM MAKER, backers will be pre-ordering this new film, with the ability to receive additional rewards and discounts, as well as be among the first in the world to receive film from the first batch of 400D in both 35mm and 120 that will be shipped immediately after the culmination of the campaign.
CineStill
Since 2012, CineStill has been delivering advanced cinema film technology to still photographers and has established itself as a trusted name for film photographers around the world. Cine Still has brought to market multiple photo processing and analog photography workflow solutions with the goal of making film photography more accessible and demystifying the analog photography process.
We continue to work hand-in-hand with current film photography companies to further the production of analog materials. 400Dynamic elevates the family of CineStill film stocks that includes 800Tungsten, 50Daylight, and BwXX to complete any photographers toolkit. Its flexibility and versatility is great for both amateur and professional photographers that are in need of a do-it-all film.
A new ISO 400 color film has been highly sought after by the analog community, and CineStill is proud to be able to bring together a new film that can meet the demand of a community that has given CineStill Film continued support since the beginning.CineStill 400D in 35mm and 120 medium format will initially be only available through the CINESTILL FILM MAKER Campaign at cinestillfilm.com/400D
Sample Images
This is fantastic news, I am glad to hear that CineStill is making important steps towards building a solid foundation for the film photography community. It is important that as smaller manufacturers we all work together to ensure a solid future for film photography. Please all go and support this project, it is sure to be a great product.
JCH