Camera Geekery: The Chromium Compact Camera
In case you are not familiar with the work of young Oscar Oweson, then you can familiarize yourself with some of his other amazing projects here and here. Oscar has been working away on his latest project, a compact camera! That's right, he has made his own compact camera and it is an impressive bit of kit. Let's see what Oscar has to say about the Chromium compact camera.
The Chromium is a 24×24 square frame, 35mm film compact camera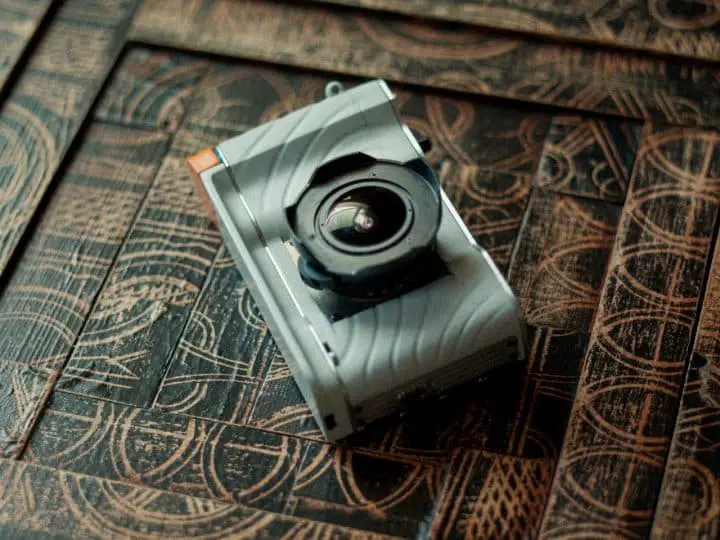 The idea of making a compact had been floating around my head for a couple of years, but I finally thought the project was possible once one of the other interns at Camerarescue found the small shutters on AliExpress, back during the summer of 2019.
I started seriously building the camera about a year ago, when I had a bit of time during last summer. I ended up rebuilding the camera 3 different times, with drastic redesigns and improvements along the way. The camera is a 35mm compact, that shoots 48, 24x24mm square, frames per roll.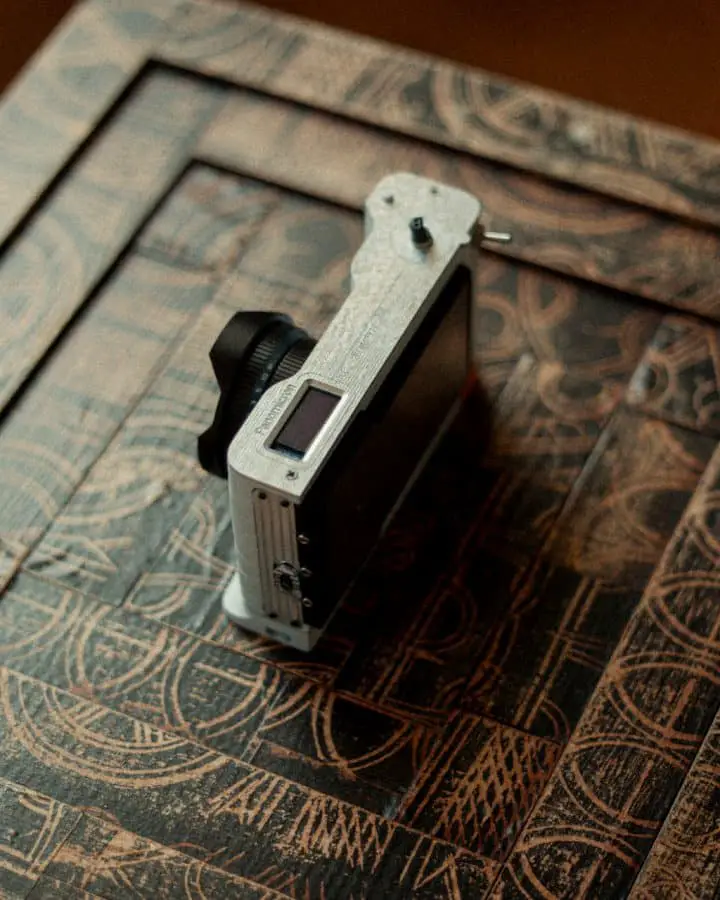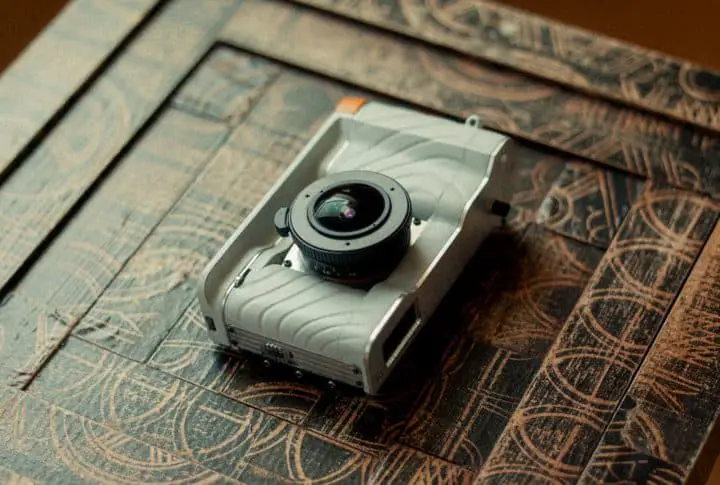 Unique
It's still pretty barebones, it has auto advance, a small electromechanical shutter, and a small display to show you your frame count and shutter speed. No auto exposure or custom shooting modes yet, but it's enough to take some pictures.
Right now the camera sports an 8mm f/3.8 fisheye lens, it's a cheap lens designed for mirrorless MFT/APS-C cameras, or sometimes also sold in C mount for security cameras, costs somewhere between $50 and $80 depending on where you get it.
I chose the lens because I liked the idea of a full circular fisheye on a square frame camera, it's something you don't see very much of, and so it seemed like a fun unique camera to make.
The camera could take almost any lens you chose to put on it, flange distance wise, as its minimum is just a tad shorter than C mount.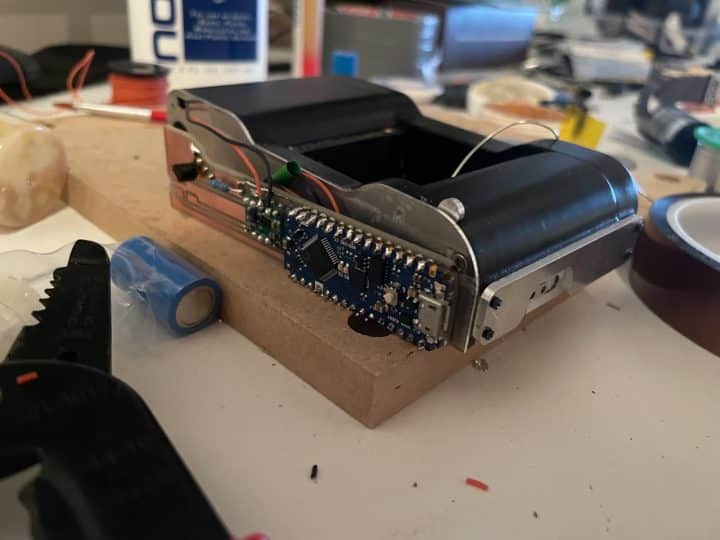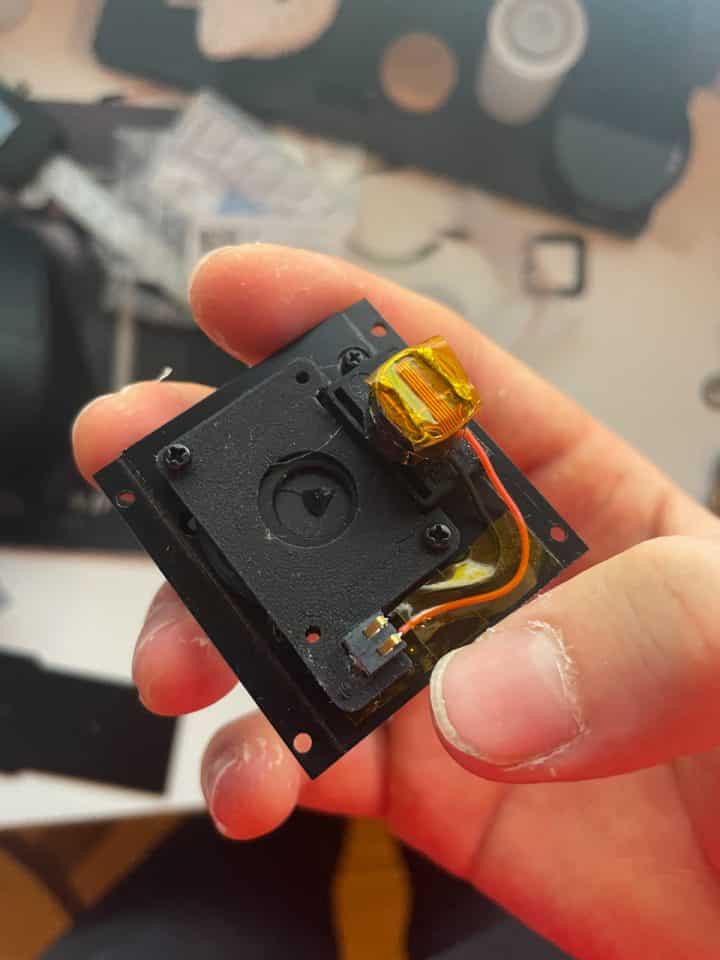 Design
The design itself is mostly based around the internal requirements of the camera. It's about as thin as it can be. The body walls are about 1.5-2mm thin all around and need to be painted to be light tight, as the PLA plastic I used is not quite opaque at that thickness.
The cosmetic wave texturing on the camera was done to give it a more unique character, while better utilising 3d printing's advantages as a manufacturing method. Since adding that kind of detail comes at no additional cost. A simpler, more on trend, colour scheme was used for the body to round out the appearance.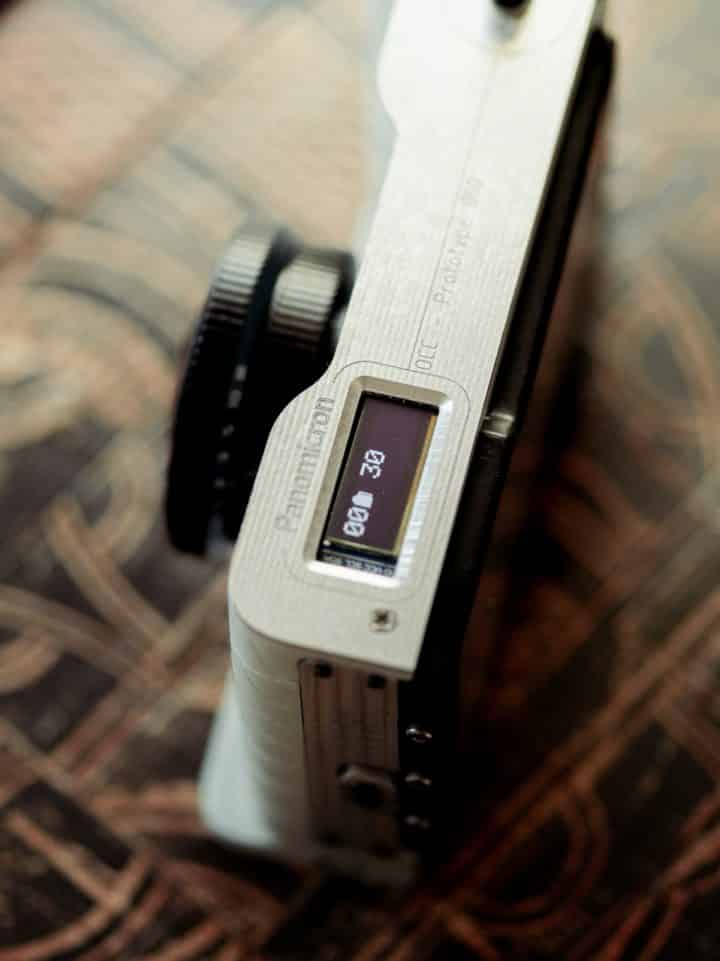 Download the files
As with some of my other projects, all the Chromium files are free to download, modify, iterate and build upon. Either from my website, www.panomicron.com, or the project's GitHub page https://github.com/Panomicron/Chromium, where you can also find the wiki/documentation that I will slowly be updating and filling out with all the information necessary to replicate the project.
Compared to my previous work, this is definitely a step up in terms of complexity, and in terms of the resources needed. So I fully understand that the group of people interested in making their own will be slim to none, nonetheless I hope someone can get something of value out of it.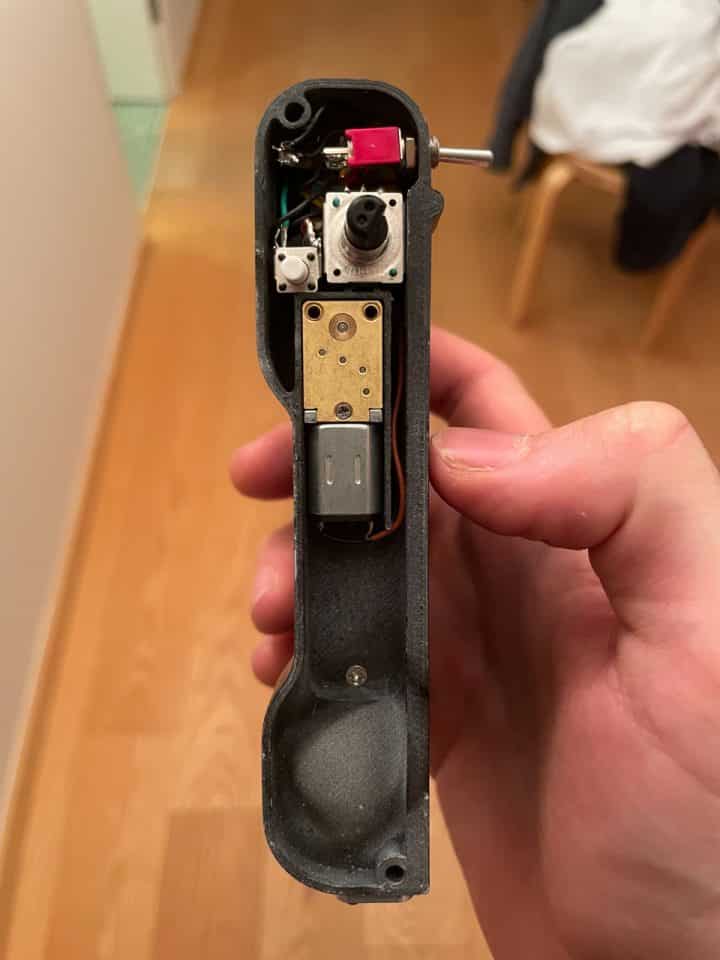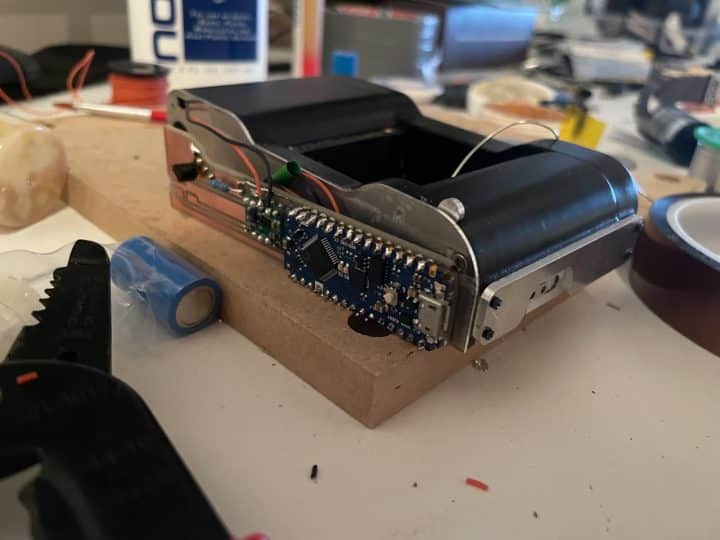 Improvements
Currently there's a short list of improvements and changes that I would like to implement, some quicker, such as burst, multiple exposure and silent shooting modes, others that might take quite some work, such as a lightmeter integration, and a 24×35 variant of the camera.
The camera was mainly a technical challenge for me to see if I could do it, and a good way to hone my home manufacturing skill & knowhow. It's hard to plan for much more given I'm now back at university, away from my tools. Final year though, hopefully the time away from projects will be shorter after that.
No big developments on the camera since the release, I spent my last free time this summer to work on the Holmium V3, making updates to the rangefinder and gearing.
Sample Images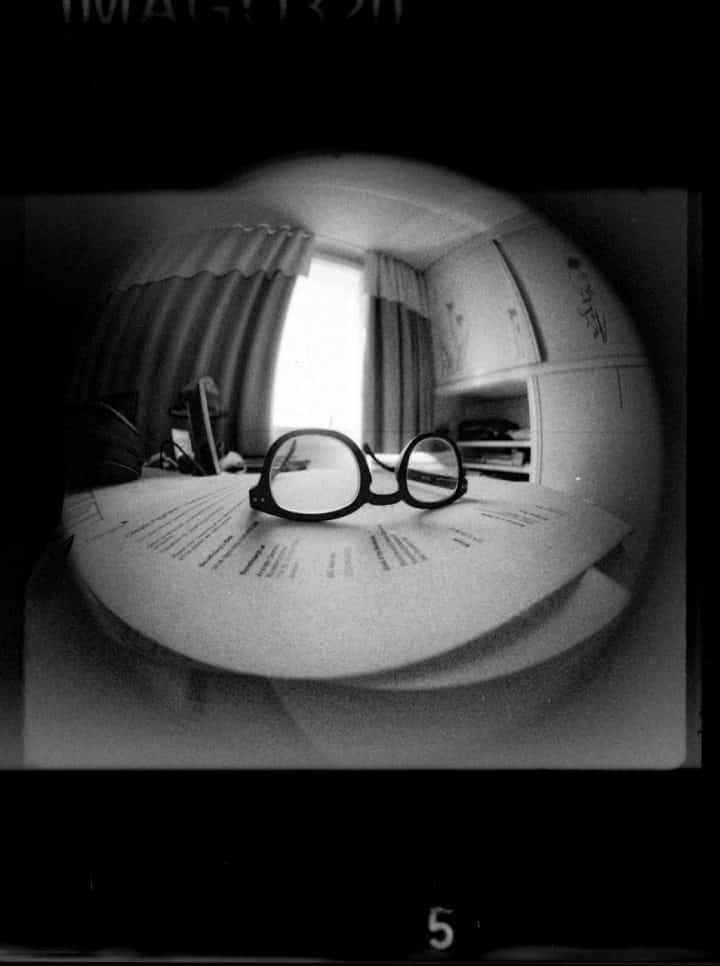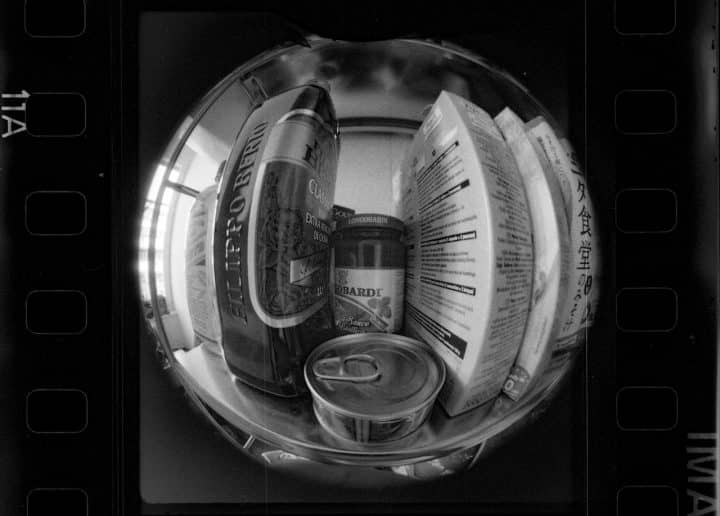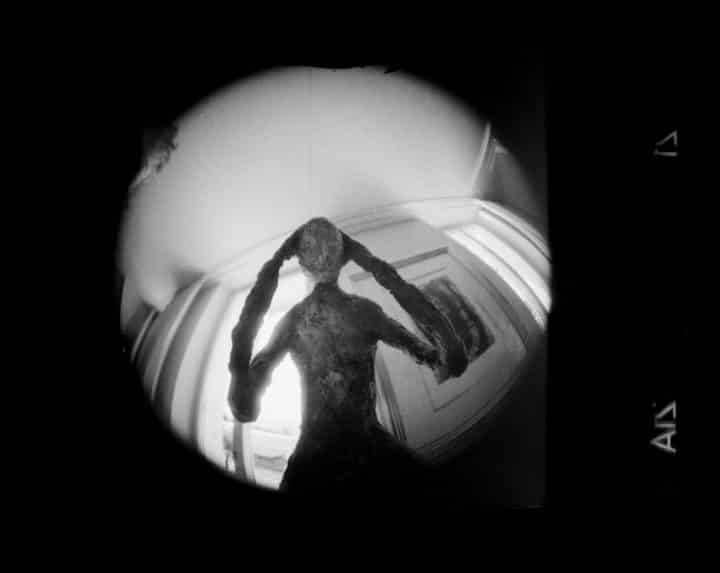 I can always be reached through my Instagram @panomicron or email [email protected] for anyone who wants to contact me.
A big thank you to Oscar for sharing this brilliant project with us. I sense there are bigger things to come from his workshop.
JCH