Camera Geekery: Mamiya AFD
The Mamiya AFD is the Salieri to the Contax 645's Mozart. It has always been in the shadow of its nemesis's worldwide acclaim, popularity and jealousy inducing abilities. You can ask many a fashion or wedding photographer. Yet like the embattled but talented Italian composer, it has enjoyed a recent renaissance for, if you will, its "underratedness". It can also be had for a fraction of the cost of a Contax. Curious about this relatively undervalued workhorse?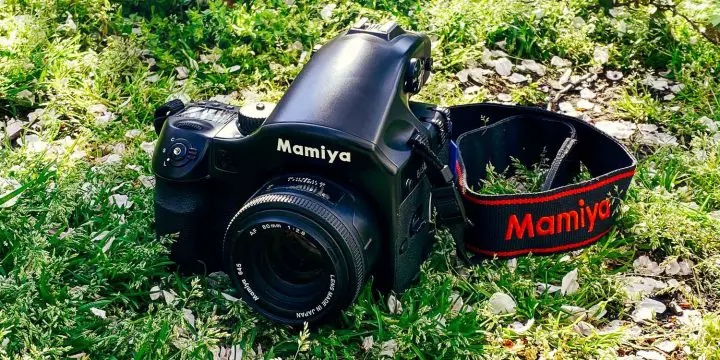 Introduction
My curiosity of the Mamiya AFD stems back to 2008 or so during an Olga Kurylenko phase. The obsession was nowhere near the level of high school me with Cindy Crawford or college me with Laetitia Casta (getting those posters laminated was a good idea) but I was smitten enough to collect magazines that she was featured in. I can't remember now exactly what magazine it was but I was drawn to one specific shoot taken by photographer Cedric van Mol, whom she later married. Anyways, there was a lovely BTS shot from the set of her putting on makeup in front of a mirror and in the reflection was him shooting her with this interesting looking medium format camera I hadn't seen before. That camera as it turns out, was a Mamiya AFD.
"If only I could have this camera, I too could take sweet fashion photographs and marry hot models/actresses" was the thought. None of the above of course ever happened. However the opportunity to finally be able to shoot this camera recently has rekindled this sentimental mission ;)
Mamiya 645 AFD Background History
The Mamiya AFD and its subsequent iterations has its roots from the 645 AF. The 645 AF was a medium format SLR camera that was Mamiya's first auto-focus camera. It was released in Japan in September 1999 followed in December 2001 by the 645 AFD, a virtually identical version made compatible with some digital backs (not produced by Mamiya at the time). Mamiya would consequently produce the slightly improved models 645 AFD II and 645 AFD III later. These all retain the ability to use either film or a digital backs, easily switching from one to the other quickly, even mid-roll if desired.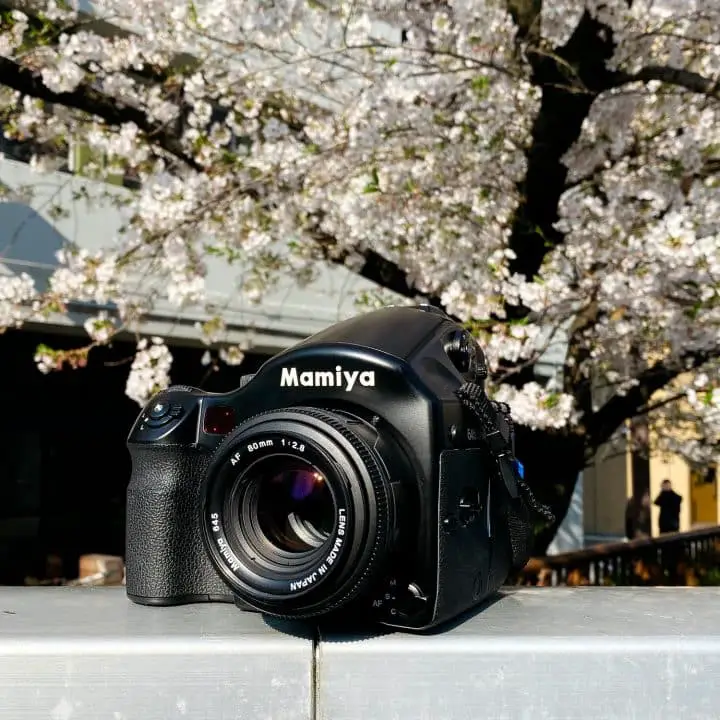 Mamiya 645 AFD Tech Specs
Type: SLR
Weight: 3.8 lbs. / 1730g
Dimensions: 7″ x 5.9″ x 3.6″ / 153 x 128 x 184mm
Film: 120 or 220 (6×4.5, so 16 or 32 frames)
Picture Size: 56mm x 41.5mm
Lens Mount: Bayonet Mamiya 645 AF Mount
Shutter: Electronically controlled vertical metal focal-plane shutter
Shutter Speed: AE 30 seconds to 1/4000 in 1/8th steps (1/2 steps in manual), X, B
Exposure Modes: Program AE, Aperture Priority, Shutter Priority, and Manual
Continuous shooting at 1.2 fps
Mirror Lock-up: Electronic
Exposure Compensation: +/- 3 EV (in 1/3 steps)
Multiple Exposure: Enable with multiple exposure button
Flash Synchronization: X contact point, 1/125 seconds (when 1/3 step is selected it can be set between 1/40 and 1/125 seconds).
Viewfinder: Fixed prism viewfinder magnification x0.71, 94% of the actual field of view; built-in diopter adjustment (-2.5 to +0.5, optional diopter correction lenses provide adjustment ranges of -5 to -2 diopter and 0 to +3 diopter); built-in eye-piece shutter
Focusing Screen:  Interchangeable, Matte (standard), Checker, and Micro-prism Type C for Non-AF M645 lenses.
Metering: Center-Weighted Averaging (AV), Spot (S) and Variable Ratio (A-S auto change). Switches between Average and Spot modes depending on the relative contrast within the overall image. Spot mode will be automatically selected when the brightness within the measured range is lower than the brightness of the overall picture by about 1.5 EV or greater. The Average mode is selected when the Spot exposure metering value is the same or brighter than the Average value. When the difference between spot and average is between .75 and 1.5 EV, the appropriate exposure is achieved at an intermediate value
AE Lock: Yes (AEL button): Released by pressing twice or shutter operation; light metering value differentiation in viewfinder exposure compensation display when AEL button is held down; +/- 6EV (in 1/3 steps)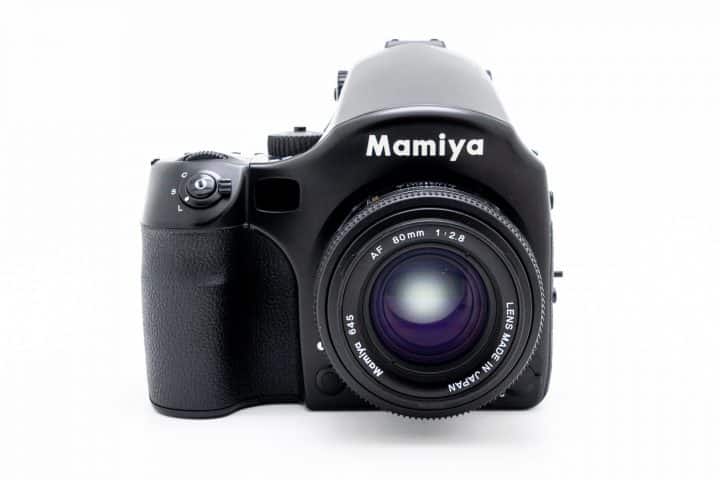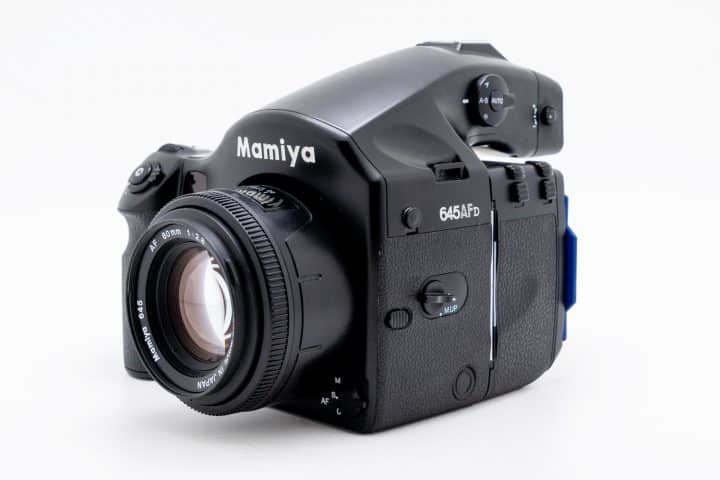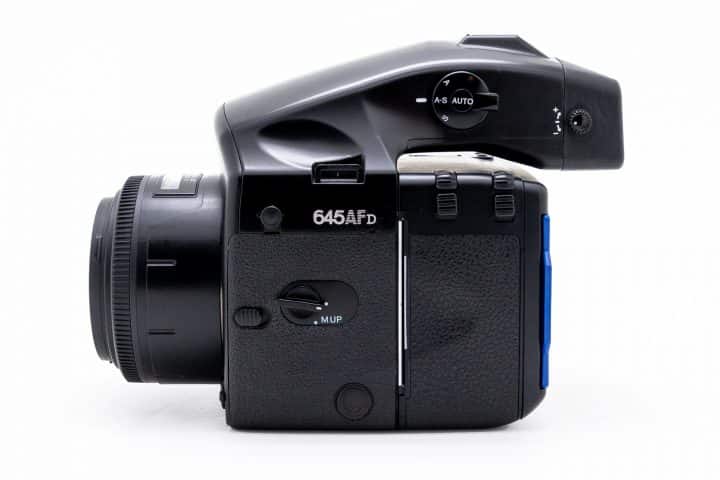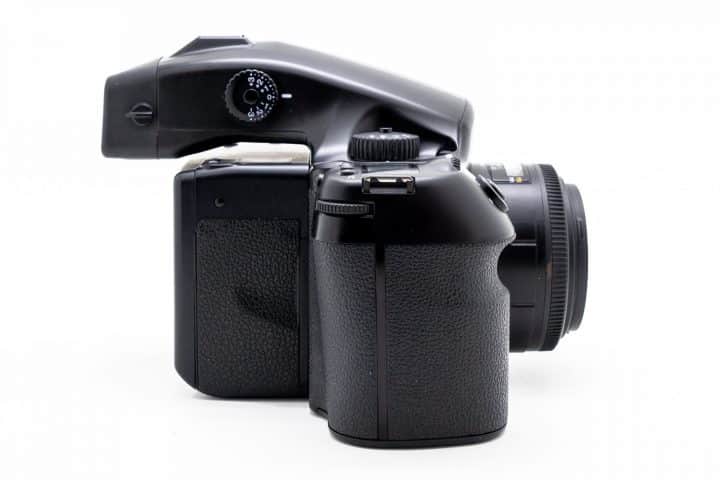 Mamiya AFD 645 Design and Ergonomics
The Nikon F4 filled the gap between professional auto-focus and manual focus 35mm SLRs. Similarly, the Mamiya 645 AFD bridged the divide between film and digital in the professional medium format market. The camera features few menus, opting for buttons or dials operations of all the major functions and the camera controls are intuitive and well laid out. The camera has an amazingly accurate metering system and autofocus that is surprisingly snappy.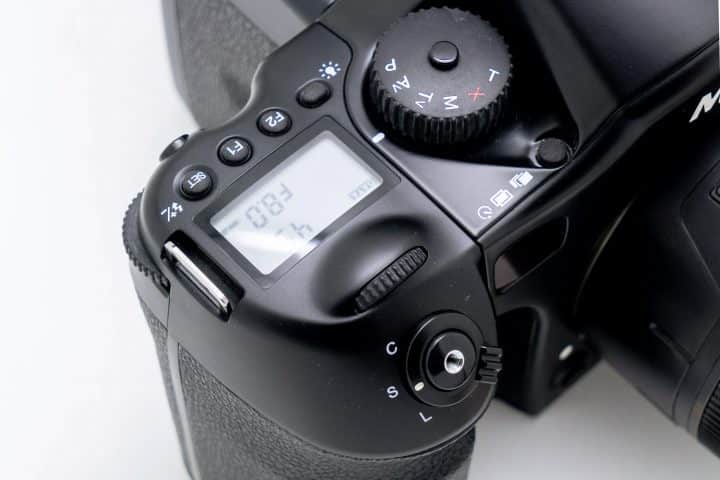 Mamiya 645 AFD Optics and Focus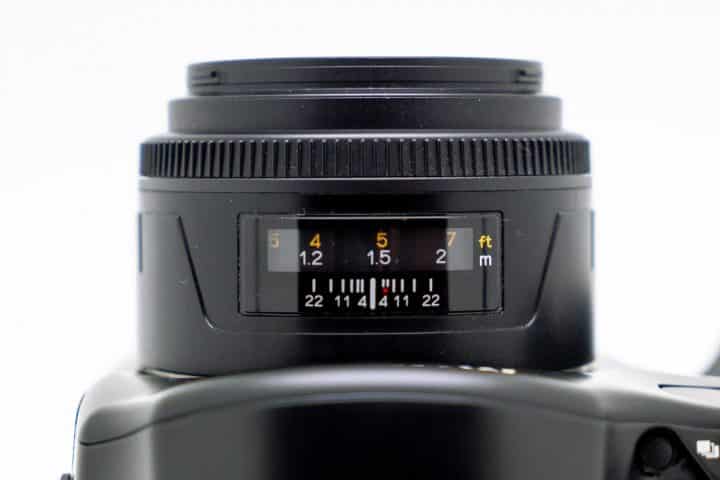 Mamiya 645 AFD has an internal autofocus motor that communicates with the lens via a small blade on the lens mount. The blade connects to a holder on the back of the lens that then actuates the movement of the lens focusing apparatus. A control dial on the exterior of the camera body is where the aperture is selected, as the lens has no aperture ring.
The Mamiya 80mm f/2.8 AF Lens is provided with the camera. Its optical construction includes 6 elements in 5 groups. The lens provides 85° field of view and takes 58mm filters. The camera uses TTL phase-difference detection AF that activates in low light and has a maximum working range of 20 feet.
Mamiya 645 AFD Exposure Setting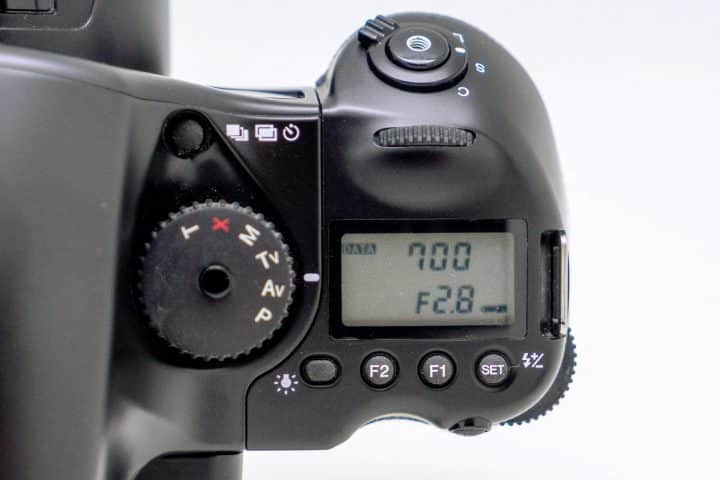 Photographers familiar with the exposure controls on recent cameras will feel at home and  find metered manual, shutter-priority, aperture-priority and program autoexposure on the Mamiya 645 AFD. A nice modern tech standard that is welcome is when you're using the metered manual mode, the viewfinder display will notify you when the exposure you've selected doesn't match with the camera's recommendation.
One source of griping is that the ISO settings on the film magazines are a bit fiddly with the small buttons. You'll need to dig in a bit with your fingertips to toggle the correct settings. The film back requires a battery so that is a bit annoying as well.
Mamiya 645 AFD Ergonomics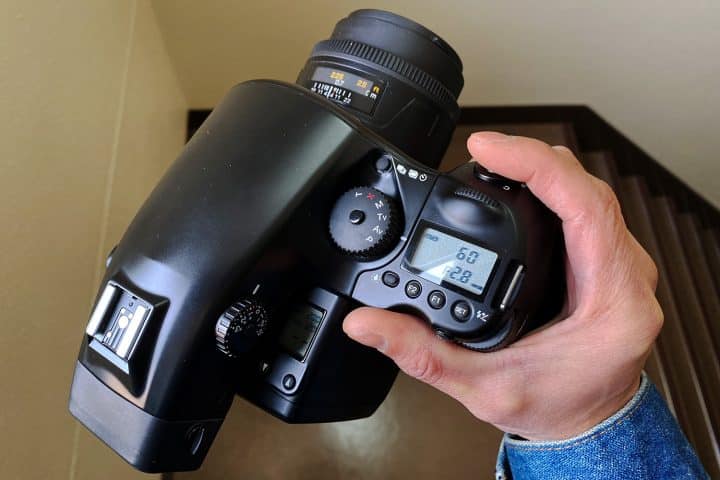 The camera is well balanced and fits well in the hand and handles well like intended. It really does feel like a 35mm SLR on steroids. However, I found the thumb wheel to be in an awkward position. You'd have to hold the camera with both hands to get your thumb to swing back to toggle it or risk dropping the camera.
I love proper magazines, you can swap out mid-roll and you could even go from shooting film to shooting a digital back without a hitch. You reliably get the full 16-shots from a roll. I even managed to get 33 shots out of a roll of 220. Speaking of which, the magazines accept both 120 and 220 film by just switching around the pressure plate.
Mamiya 645 AFD Other Features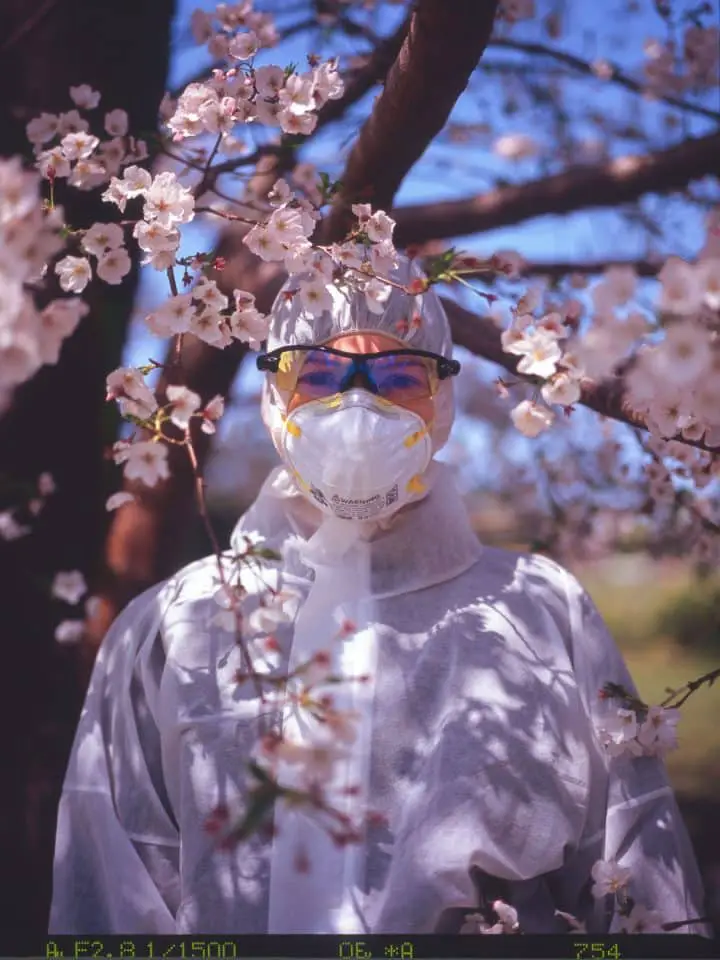 One really sweet feature is the camera has a data imprinting function that allows you to superimpose camera settings as well as the date on the photograph. To use the "FUNCTION" and "F1" keys to imprint camera settings on the image, and press the F2 key to superimpose date. The camera has a hot shoe and once the flash is attached to the shoe, you can synchronize it with the shutter speed at 1/125th of a second. The camera can be mounted to tripods with both 1/4-inch or 3/8-inch studs.
Mamiya AFD Sample Pics (JCH Streetpan 400)
Shot at ISO 200 and pulled processed -1 in Fuji Minidol. Scanned on a Canoscan 9000f with Vuescan.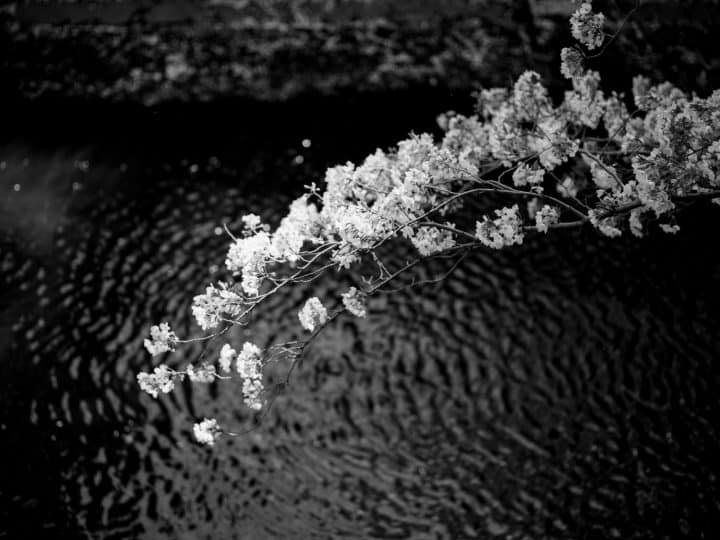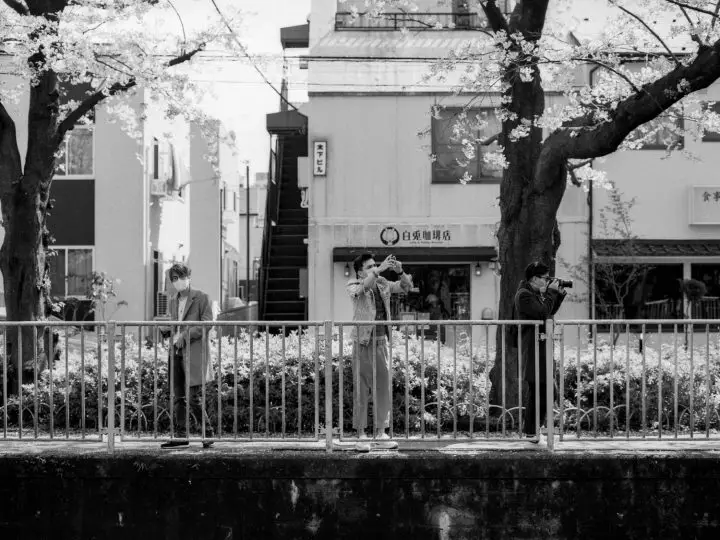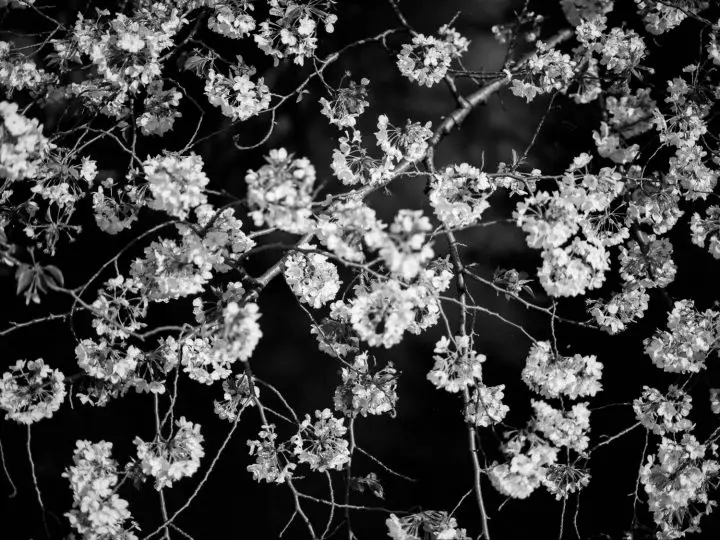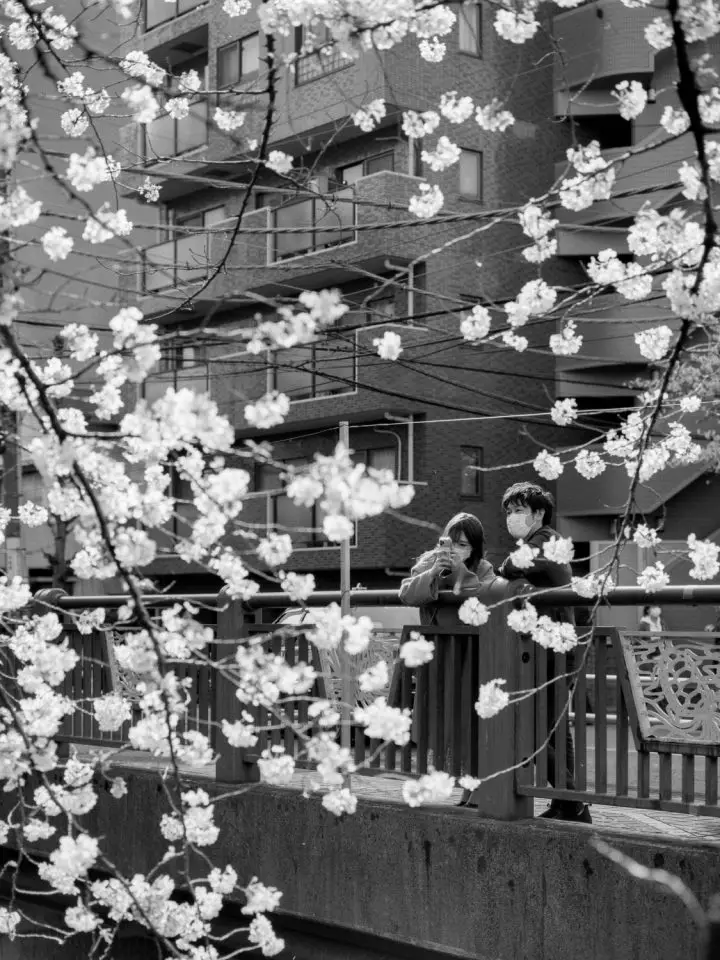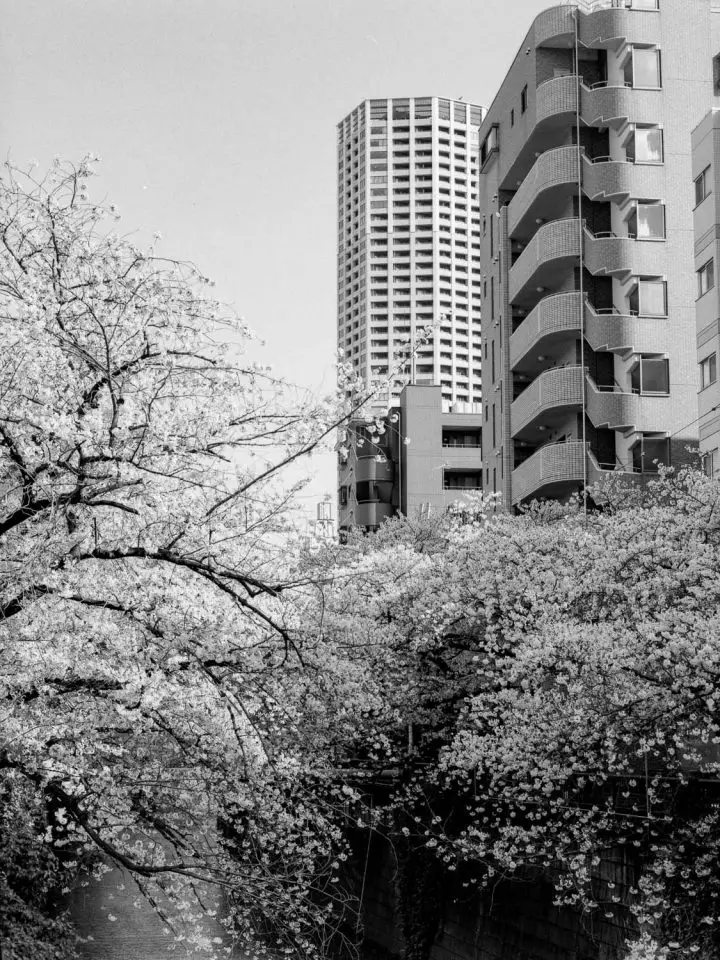 Mamiya AFD Sample Pics (Fuji Velvia 100)
Shot at ISO 100 and processed at Photo Ueno. Scanned on a Canoscan 9000f with Vuescan.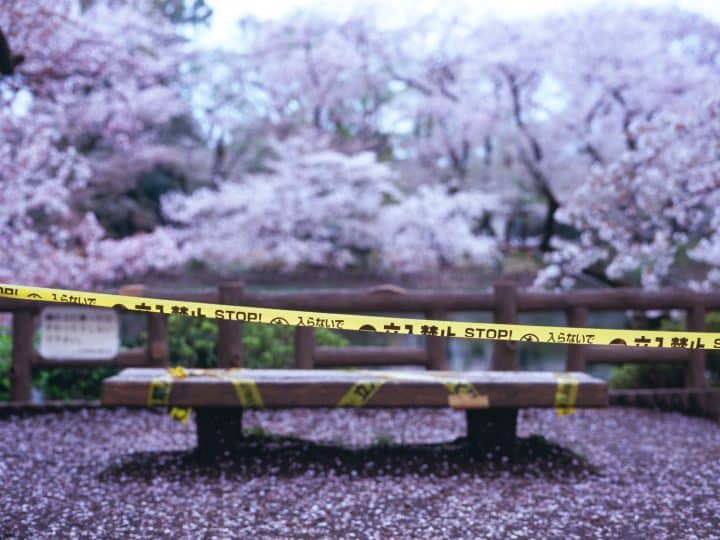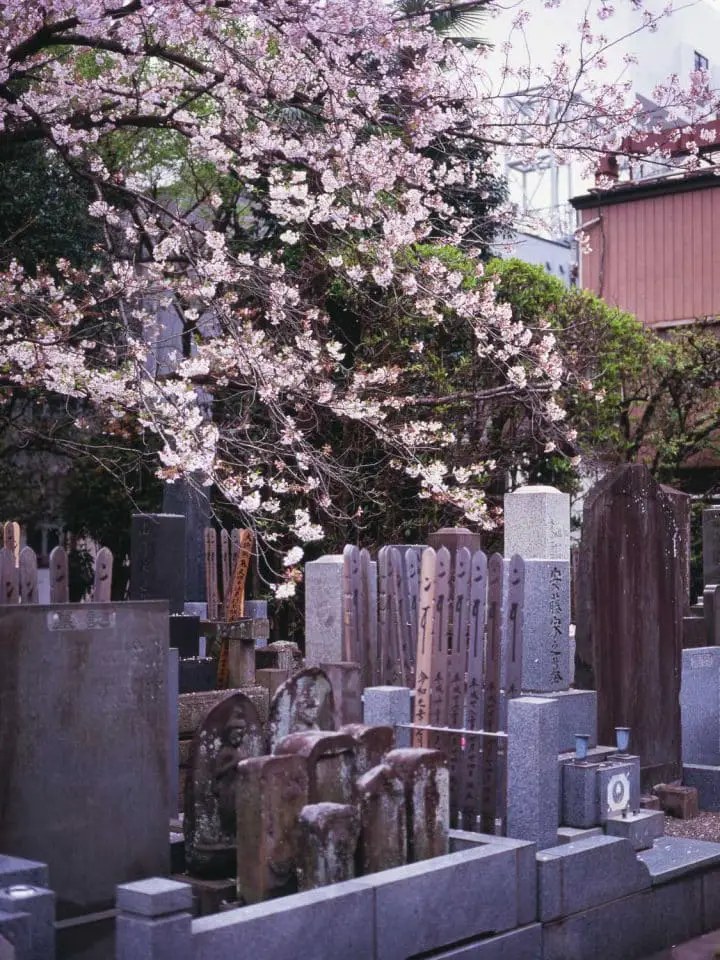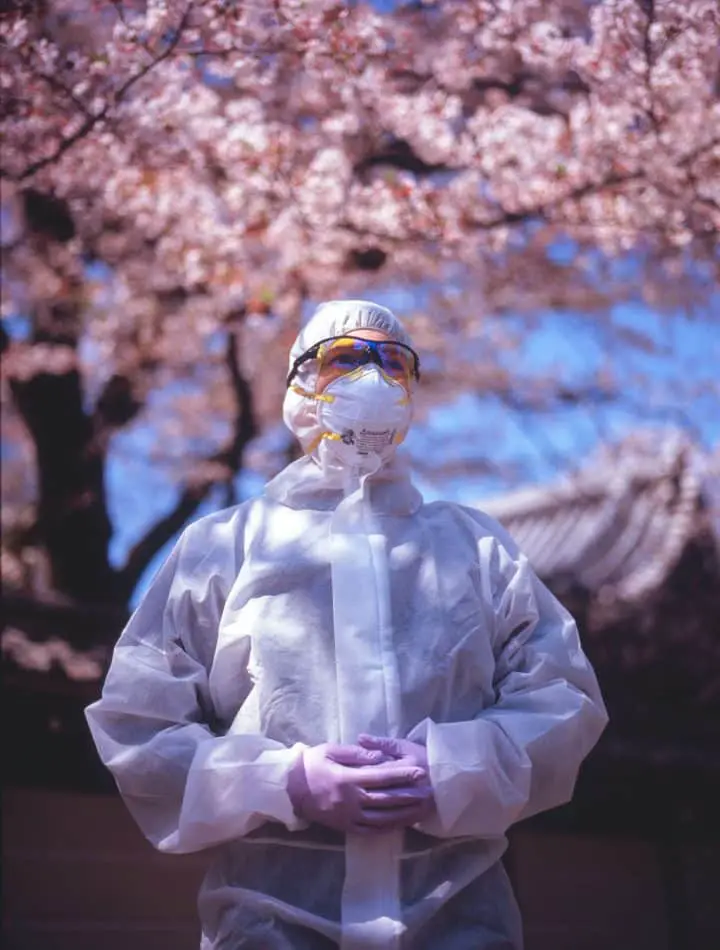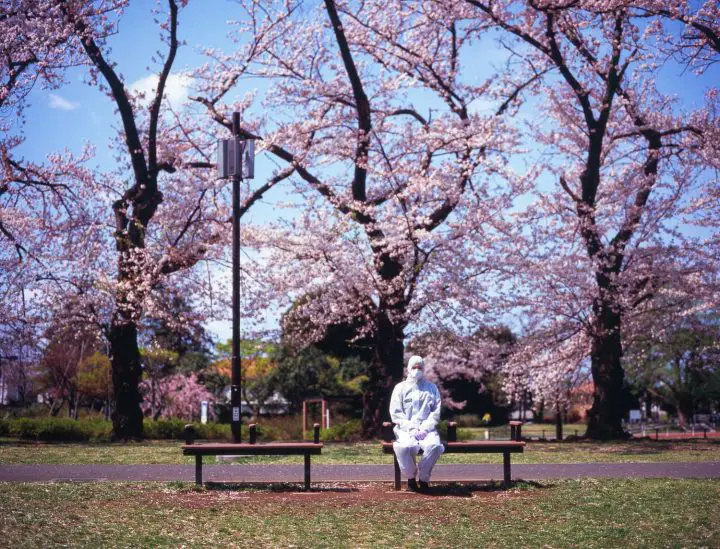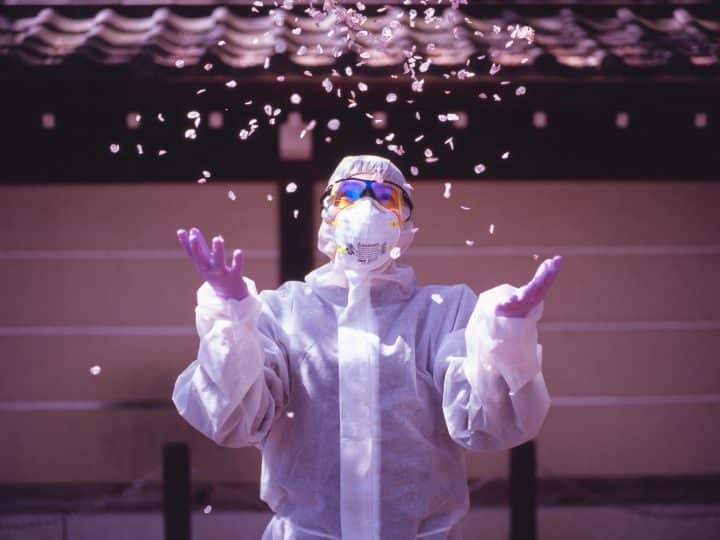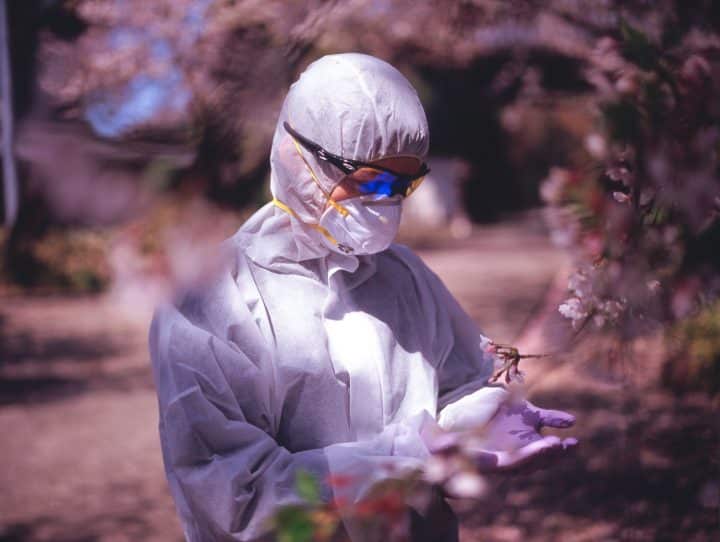 Conclusion
I enjoyed shooting with the Mamiya 645 AFD more than I thought I would and was impressed with its ease of use and handling. The finder is nice, the autofocus was accurate even in continuous mode for most street candid scenarios. The metering system is impressive and accuracy is paramount when shooting slides. I also love the data imprinting capabilities onto the negatives themselves as I admit I'm lazing about carrying a notebook and recording my exposures and dates.
Diehard Zeiss fanboys will find some reason to justify the perceived lack of "that look." Perhaps it is not as "sexy" wide open as the equivalent Planar on the Contax but the Mamiya 80mm still offers its own luxurious look IMHO. Some people like the clinical sharpness one would expect from Mamiya and the 80mm lens is a shining example.
So if you're curious about breaking into the modern medium format film arena and don't wanna break the bank, you can't go wrong with the Mamiya 645 AFD. It's a gentle transition for 35mm SLR people wanting to dip their toes into the larger format.
MN