Camera Geekery: Interview with Lance Rothstein of Labeauratoire
We like to believe that here at Japan Camera Hunter, we are a damn good bloody good damn good resource for rare cameras and lenses but where does one go to score some rarefied film? Where does one go to pick up some Kodak Holographic, Scotch Chrome or Orwo B&W Motion Picture stock to load in that OG black paint Leica MP? Enter Labeauratoire. Lance Rothstein, founder/owner of Labeauratoire, is constantly scouring the planet to bring us some of the most intriguing and scarce emulsions available.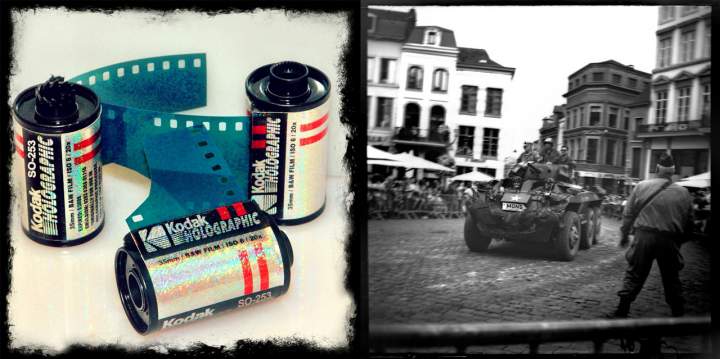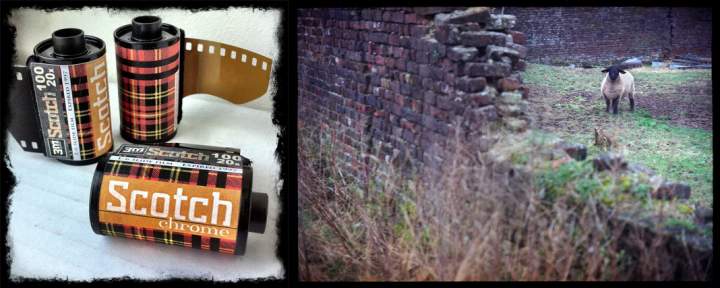 Lance is a true geek and purveyor of film, even developing (pun intended) his own own Caffenol Concoction, an all-natural alternative black & white film and print developer. If all this gives you a silver halide semi, read on to find out more about Labeauratoire, who he is and what he does.
1) Well Lance to get thing started please tell our readers a bit about yourself and Labeauratoire, who you are and how'd you get into the photographic film business?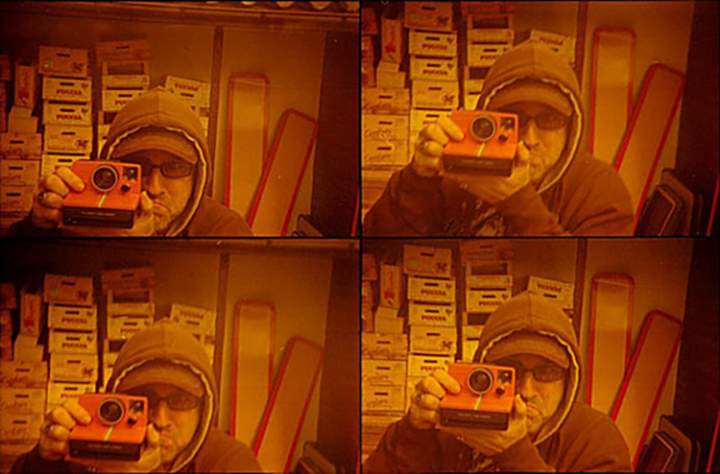 Hi all. Well first, thanks for contacting me. The JCH site has been such a great resource to film folks worldwide and I'm pleased to be a part of such a great community. 
Being an old guy from Florida, I started shooting film as a kid in the 70s & 80s. Both my father & grandfather were excellent amateur photographers, shooting with Rolleiflex & Nikon cameras respectively. So I was naturally inspired by their enthusiasm for photography. I started developing B&W film and printing in the darkroom in high school around 1983, and was a shooter for the yearbook staff. Like many photographers, my first SLR was a Pentax K1000. Then I started the BFA program at Florida State University in 1986. During my art school years I was lucky enough to attend classes & lectures with some amazing photographers including Jerry Uelsmann, Donna Ferrato, Gordon Parks, Sebastiao Salgado, and James Nachtwey.
I've worked part-time at both "One Hour", and professional photo labs over the years, but during school I started working for my college newspaper. Using a Nikon FG, my first picture was published in 1992. later I got a used F4 and pretty much never looked back. I've been working as a professional photojournalist for newspapers ever since. I used film exclusively until around 1999 when I took a short hiatus in the first digital decade. But after ten years of trying to make "perfect" pictures with the latest and greatest digital cameras, I picked up my grandfather's Polaroid around 2007 and instantly started treasuring the the imperfections and the tangibility of film photography.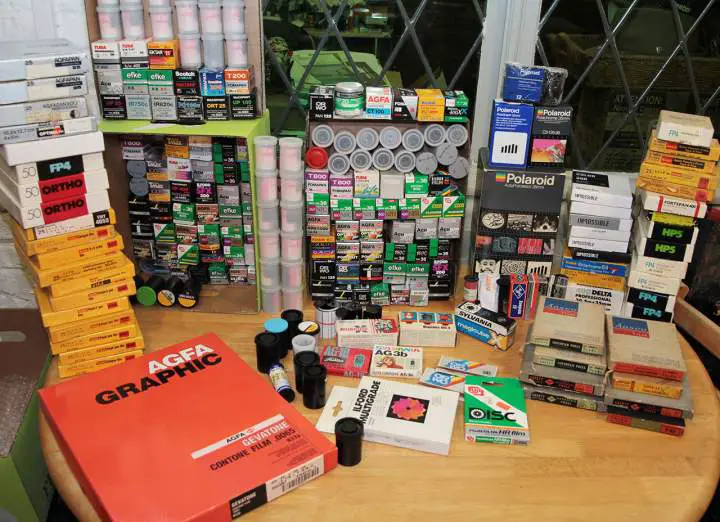 I moved to Belgium a short time after that and allowed myself to dive into the deep end of the "analogue" pool. By the time I moved back to Florida in 2014, I'd collected & used nearly a thousand different film cameras of all kinds and bought up literally tens of thousands of feet of vintage expired film, mostly old B&W motion picture stocks. I'd walk into a small camera shop in a nowhere village and make an offer on their entire stock of film, paper, chemistry and darkroom accessories for like 400 euros.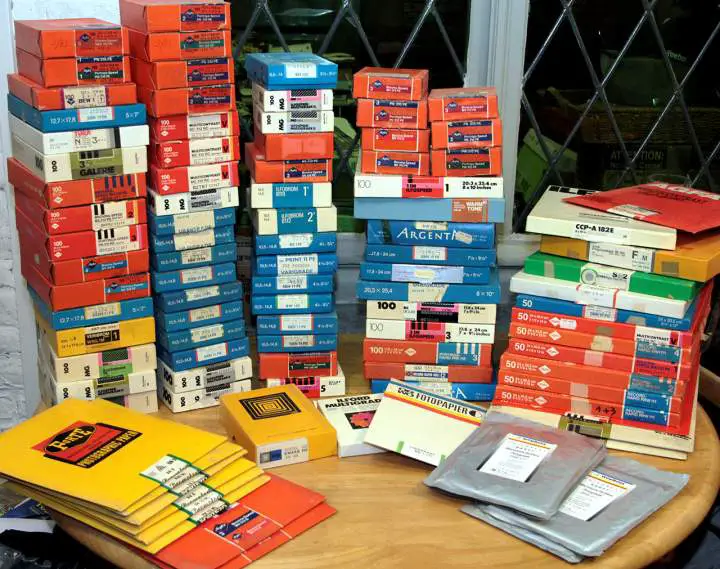 Back then they were all still enthralled with the newest digital tech. They were happy to get anything at all for the old film stuff. I'd come home with 4000 ft of something like ORWO NP55, which barely anyone had ever heard of at the time. This was around 2009 when I started hand-rolling vintage film stocks and testing them out. Soon I was making my own labels for the films, based on vintage graphics, and sharing it with my close knit group of film photography friends. 
In 2010 I opened my online film shop called Labeauratoire. This is a play on words in French which is kind of like "Beautifulaboratory." Since then I've amassed dozens of different emulsions and I'm always searching for more. Many others have come into the hand-rolled, or rebranding" game since then. But I think Lomography was really the only other place where you could find some interesting vintage or unique film stocks back then.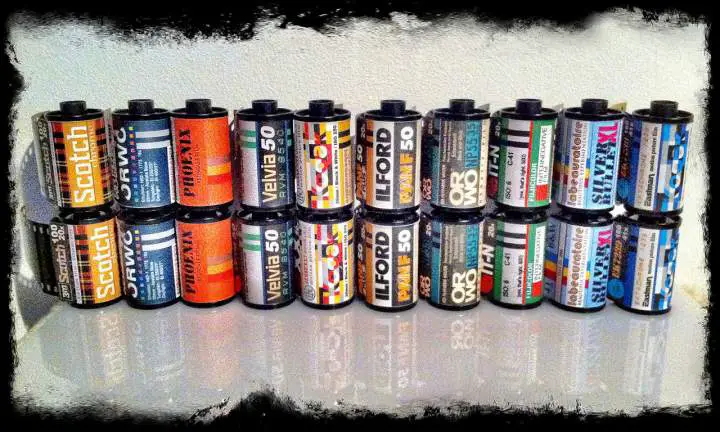 I've sold out of many unique emulsions over the past 8 years, but I've got some new ones coming to the shop soon and I'll be offering two new sheet films soon as well. I think I currently have more than 50 different films available on my site. (which admittedly needs a severe update).
But I'm out shooting every day and I also run a community darkroom now in St. Petersburg Florida for The Morean Arts Center. I also teach classes in darkroom & film photography there to teens & adults. So I'm a busy guy and usually running behind on one project or another.
2)  What was your first camera?
Like many out there my first camera was a Pentax K1000.
3)  What are you shooting with these days?
Wow, I shoot with everything, all the time. Just in the last two weeks I've shot with an Olympus XA, Nikon F100, Robot Royal 24, Lomo Diana F+, Rolleiflex TLR, Speed Graphic 4×5, Polaroid Land Camera 195, Lomo Instant Square & Fuji SQ6. Oh, And also a homemade pinhole camera.
4)  Who are your favorite photographers?
I have some friends that are very inspiring. And of course there's a long list of the well-known stalwarts, but I think André Kertesz & Tina Modotti are probably my list toppers. 
5)  What compels you to keep shooting film today?
Honestly, I still love learning about everything. After nearly 30 years as a professional newspaper photographer, the magic of film photography allows me to learn something new on a weekly basis. I also love introducing other photographers to film. When you take a person who's been shooting digital for 15 years, especially if they've never shot film, and put them in the darkroom, beside a tray to watch their image emerge into existence right before their eyes, that's like sorcery & time travel and a visual orgasm all rolled into one. I still feel like that when I watch my images come to life.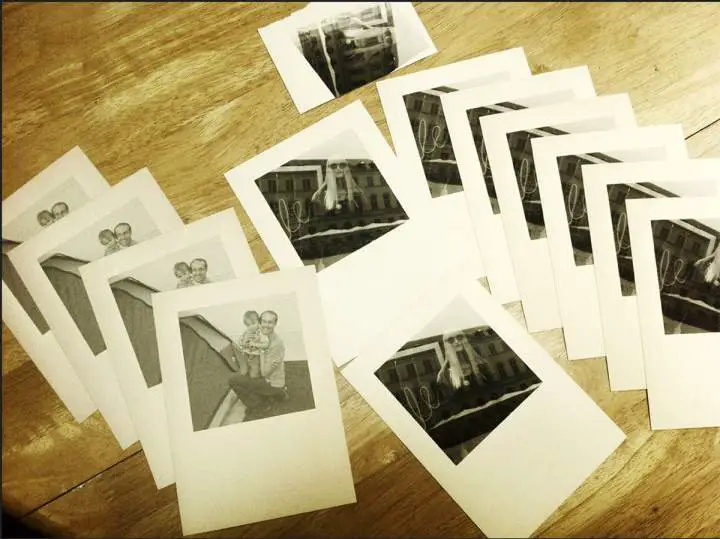 6) What is a perfect day of shooting in your mind; where would you go, what film would you bring, etc?
I love shooting in cities. Especially big old cities. I'm going to New Orleans in a few weeks. I'll likely bring my Robot Royal 24, A Lubitel 2 TLR, my Polaroid 195, and my new Fuji SQ6. – Film is a more difficult decision. I usually carry 4 or 5 different films at any one time. I've been loving the Rollei Retro 80s (Agfa Aviphot), and of course some JCH Street Pan, but I love the Big Brother 640 Surveillance film I carry in my shop. It has a chunky grain that looks great in Street Photography, especially when developed in the ready-to-use Caffenol Concoction I offer. (shameless plug) I believe I'm the only one who offers a pre-made packet of caffenol developer. 
7) What are your thoughts on the state of film now and going forward?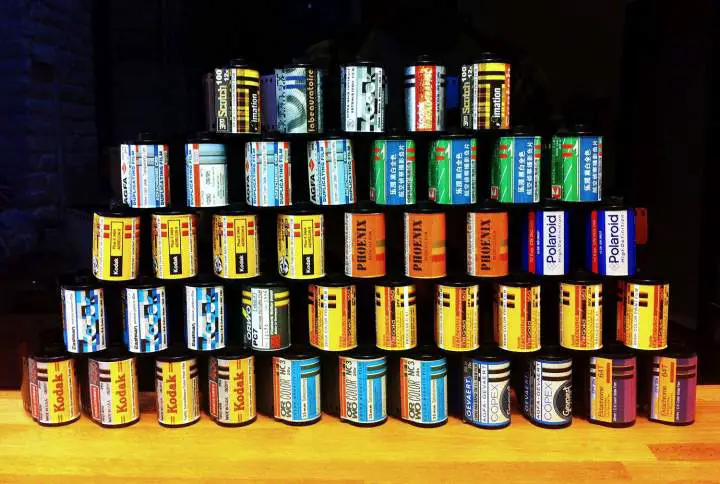 I'm excited about it. I know there's been some stagnation, especially with some of the crowdfunded projects. But I work with teenagers on a weekly basis who are more excited about film photography than they are about social media or video games. So hopefully that is good news for the future of film. I actually taught a Film Photo Camp for teens this summer and had 24 kids through the darkroom for their first film experience. Their enthusiasm is encouraging.
8) If you could bring back any film you wanted, what would it be?
Kodachrome and Polaroid 55 (or 665)
9) If money was no object, what's the fantasy film you would want to produce?
I'd love an 800 speed color Polaroid pack film that also produced a usable negative.
Thanks so much for your time, Lance. It's very encouraging to hear that passionate guys like yourself are creating enthusiasm among the next generation of film shooters.  You've provided us more with more tools that we didn't even know existed or still exists to make our own creations and inspire us to experiment beautifully. Can't wait to try out the new stock! If anyone else is as excited as I am, be sure to check out the links below:
MN