Camera Review: Fujifilm GX 680 III S Professional
Joe Curzon is back with another camera review. And he always picks the outsiders. This time it could be considered the ultimate outsider. A gigantic camera that hardly anyone has used. But Joe has, and he has written about it. Check it out.
Gear Acquisition Syndrome is a dangerous thing. One minute you're browsing eBay, the next minute your impulse buying a medium format camera. In my case I stumbled upon the Fujifilm GX 680 III S Professional. Produced by Fujifilm from 1997 to 2010 this is a 6×8 medium format camera designed for studio use.
Not to be confused with the GW or GA Series of Fuji Medium Format Cameras. The GX 680 series is a completely different beast. The camera itself is HUGE. As it's really intended to be tripod mounted. It has two lugs on the side for a neck strap and you can hand hold it, but to be honest it's not the sort of camera you'd take out for a street photography session as it weighs over 3.7kg (that's 8.22 pounds). In millimetres it's 188 wide, 222 long and 187 high (or in inches that's 7.4 wide, 8.7 long 7.3 high). It's not a discreet camera. It's significantly bigger than a 6×4.5 SLR camera.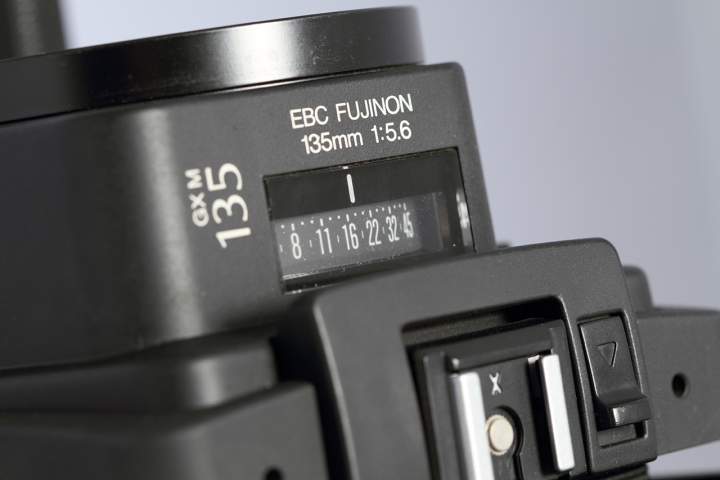 On the lens you only set the aperture. To focus you turn a big dial on the side of the body to adjust the bellows. Once you get used to it, it's surprisingly quick and accurate to focus. With the S version the bellows only go forwards and backwards, but the regular Fuji GX 680 III also allows you do tilt/shift adjustments.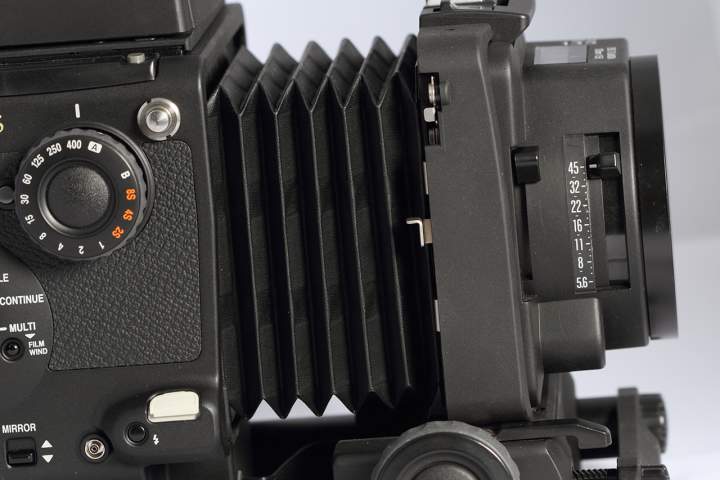 The lenses are built into a lens board which has connectors to the camera to send aperture information. Fuji made a range of lenses for the GX680 series from 50mm to 500m. Optically they're regarded as excellent.
The film holder back requires 2 CR2 Batteries. It's got an LCD screen on the top which displays the ISO of the film (but only if you set it), the number of exposures taken, if the film is 120 or 220, along with any diagnostic errors. The back can also be rotated between landscape and portrait. The viewfinder adjusts its orientation once you've done this too by flipping panels up over a segment of the view finder. Like a lot of medium format cameras there's a metal blanking plate on the back so you can switch out the backs which is useful if you want to change between different films mid roll, or have multiple backs with film preloaded (as you'd expect in a busy fashion shoot).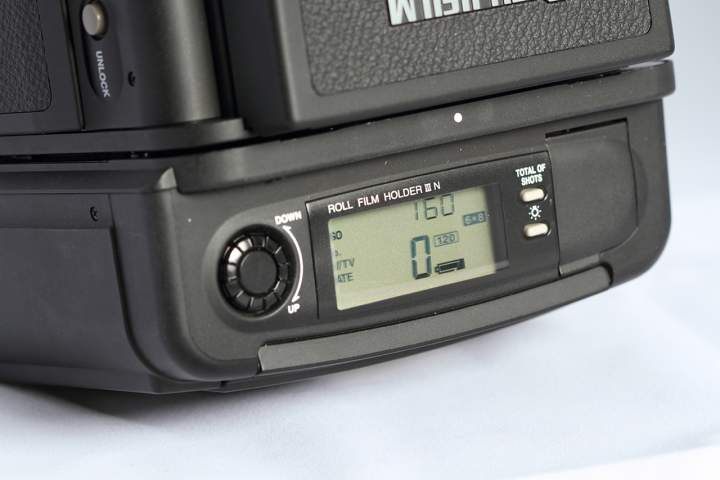 It will auto wind for you after taking photos, according to the manual this will "free you from mechanical distractions and let you concentrate heart and soul on your subject". It comes with a few extra bells and whistles. For example if you set the date and time it can print it along with the frame number outside the picture frame.
Once the film is spooled it will automatically find the start mark for you. It'll also buzz at you when you get to the last frame.
The camera body allows you to set the shutter speed. You can only use "A" mode if have the view finder add on. Otherwise it's really fully manual. The body runs on 3 CR123 batteries. It also has a socket for mains power, or alternatively you can get a AA battery add-on pack.
If you require rapid multiple shots you can flip the mirror up and shoot away, this of course means you can't use the view finder to compose shots while doing so.
After you've taken a photo the camera will warn you if you take a shot 2 stops over or under it will buzz and display a message on the LCD screen.
The waist level view finder is crisp and bright. It can be replaced with a prism viewfinder, which also has extra electronics in for aperture priority shooting.
This kind of medium format camera is very modular. Most of the parts can be taken out, you can change it from a 6×8 to a 6×7, 6×6 or 6×4.5 with different viewfinder masks.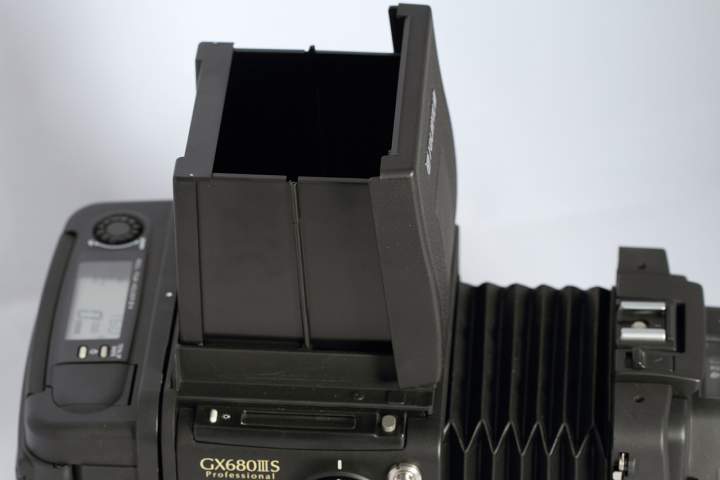 There are few different bellows you can get too, or just replace if they wear down. Fuji also made a instant back for FP-100 film. A digital back for the GX680 series also exists, but I've never seen one for sale. It was simply called Fujifilm DBP for GX680. It was sold from 2004 and retailed for 2,380,000 JPY (about $22K in USD) and only available in Japan. I'd love to get my hands on one to play with. You can also get adapter plates to mount other digital backs to this camera.
There are other accessories available for the system including a remote control shutter release cable.
There's not much written on-line about this camera. There are a few posts and videos from users, but I can't really find much information about how reliable this camera is.
What makes this camera odd is there aren't that many available to buy on-line. There's a slow trickle of them on eBay mainly from Japan. I'm sure Bellamy would be able to source one for you too.
With popular cameras the price bound is generally in the same range, it might go up and down depending on the demand and of course the condition. However with this Fuji there doesn't seem much demand for them. As a result the prices for them are all over the place. I've seen the same thing listed from $500 to $900 (USD), sometimes even up to $2,000, for pretty much the same camera in the same condition. I got curious and spoke to a local second hand camera dealer to see if they'd part exchange it (if the offer was right, I would as well). Almost all of the dealers wouldn't do a part exchange for the camera. One told me they'd got one already, and have had it for 3 years with no interest.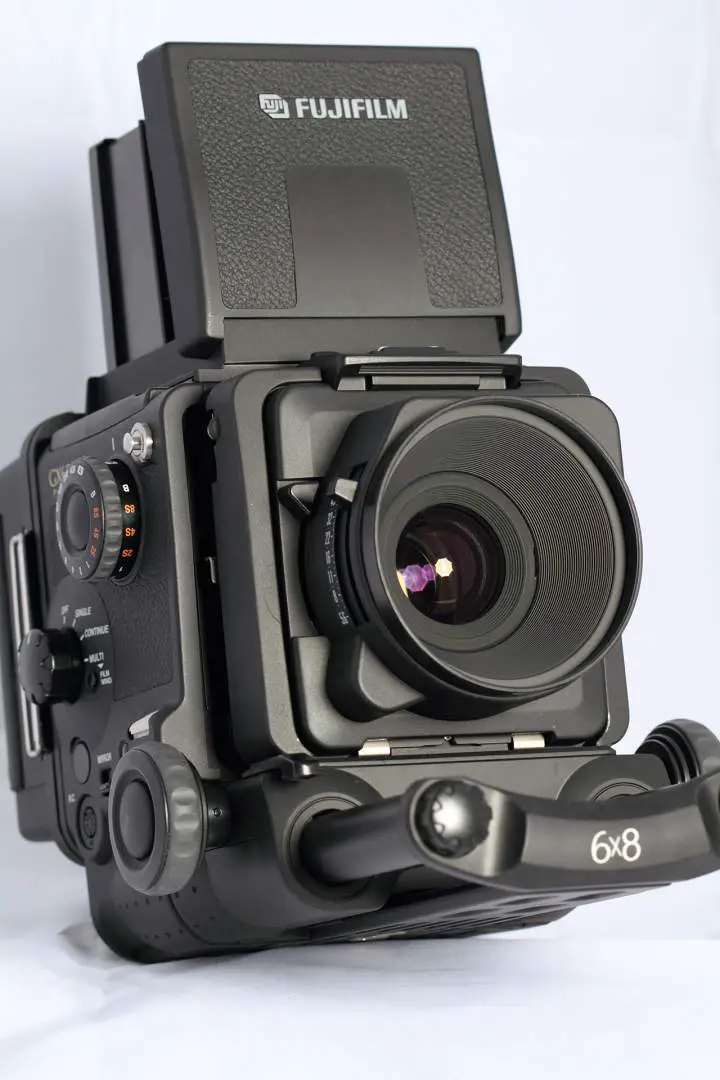 This camera is well built. It's a solid peace of kit, it's meant for heavy studio use and looks like the big sibling to the other Fuji Medium Format Range finder cameras. All the dials are big and chunky. They feel sturdy, firm and solid. Sure I wouldn't want to take it out in the rain without some sort of covering.
The bellows could be a weak point. It'll be fantastic for landscapes where you take your time contemplating the shots or portraits in the right conditions.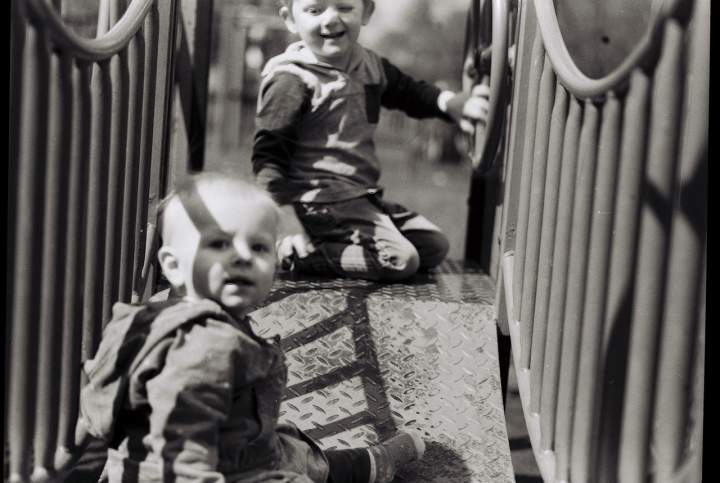 Perhaps many people just don't know this camera exists. I regard it more a bit of history. You're not likely to get this camera unless you want to do some studio or fashion shots. It's not intended to be easily portable so most people with GAS would pick up a different camera instead. If you want a studio camera, you're going to go digital, unless of course you want that film look. In the era it was created it made perfect sense, but with the niche of film photography, this is even more of a niche camera, which explains why the demand is limited.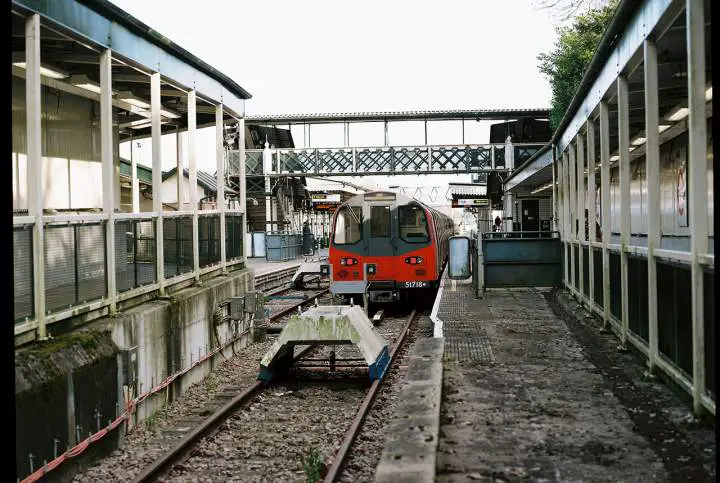 Thanks for the review, Joe. I am simply amazed that you actually took this camera outside and are still able to use your arms.
JCH