Camera Geekery: Leslie Camera Bag
Here is something pretty cool. A bag designed for all the female photographers out there. Being a guy I pretty much don't care what I sling over my shoulder, but I am only too aware that women don't feel the same way about bags. In the photography market there are not many options for a stylish bag designed with women in mind, but here is one that might appeal.
The Leslie camera bag is the brainchild of Jacqueline Flaggiello, who is not only a photographer but a fashion designer too. She has come up with this stylish bag for female (or male) photographers who want to carry light, and not look like they have a fancy expensive camera tucked in their bag.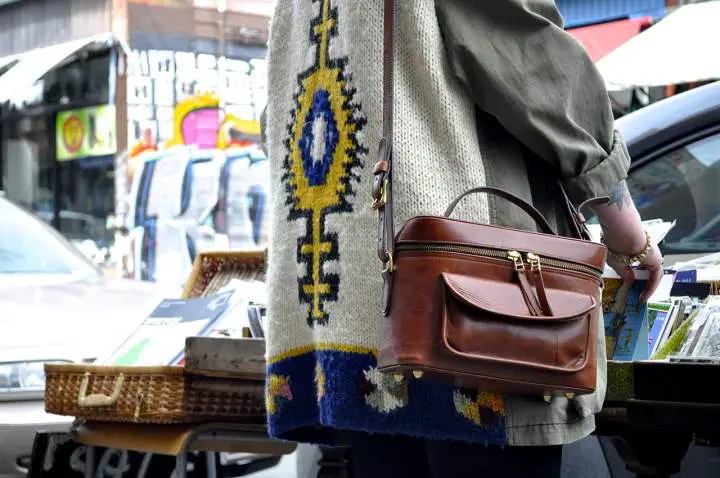 The bag is on Kickstarter now and is about quarter of the way to its modest goal of $5000. Now you lot know me, and you know how I usually hate kickstarter projects, but I feel like this is a good one and well worth supporting. A small independent designer, who is passionate about their idea, but doesn't have the funding. Not some multinational that is just trying to get pre-orders.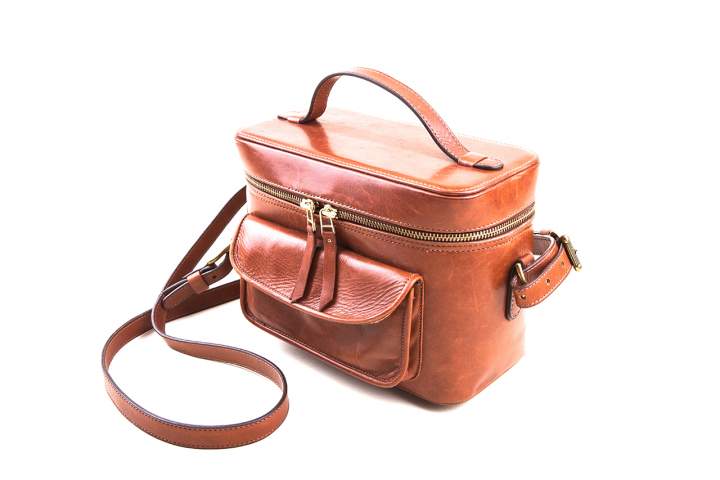 The bag is made from tanned leather with brass fittings (which is rather nice in my opinion), and can fit a (D)SLR camera and lens, or a couple of film cameras. And your purse, or coin wallet or whatever. I actually don't know what it holds, as women's bags actually come with a very tiny black hole (which is invisible to male eyes) so that all manner of objects can be stored for future use.
All jokes aside though, this is a very nice looking bag and I really think something like this deserves a bit of support. So please go and check out their Kickstarter page and website. Christmas is coming and I am sure there are some people out there that would love to get one of these from Santa.
Oh, and Jacqueline also makes some really nice camera straps that are definitely worth checking out.
www.kickstarter.com/projects/jolielaide/the-leslie-camera-bag-from-the-office-to-the-airpo
www.lajolielaide.com