In your bag No: 1276, George
George is an award winning photographer, and he has really put some work into this bag. A totally digital offering for you all today. Check it out.
Hi, i'm George from Athens, Greece.
I am an awarded Visual Artist / Art Director and photographer.
I usually work in studio on still life and product photography but i loved art and photography since i was a child. I started shooting with a CCCP Zenit with a 50mm Jupiter / f2. Then with Nikon and later on with a Canon F40 (All these as a child till 15)
I love to take long walks and trying to capture the essence of life. I am on an ongoing project called walkin "town", it started with London, i am going to take it and to more places.
Other times i like to shoot something and then transform it through illustration.
Art for me is my life. It gives me purpose.
Once upon a time i was a dslr shooter, involved in Nikon and Canon but as far as i don't do weddings or photojournalism i decided to change my system to the Sony RX1. WOW! Such a wonder of technology. I am using it 2 years now for my job and the only bad i find is the battery life. A few weeks ago i got in my hands a Fuji xe1, so i gave it a try in my vacation. All these in my beloved Wotancraft Scout bag that came with the Fuji. Next system i hope it will be the Sony A7IIR. We will see. I hope you enjoy my bag.
You can see my works and cv in
www.graphicdesign.gr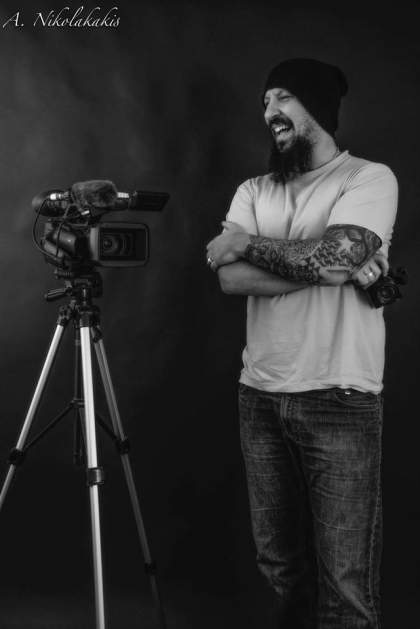 or find and follow me for updates and new art in
www.facebook.com/geepantool
500px.com/georgepantool
wrongdesign.tumblr.com/
twitter.com/GNtool
instagram.com/georgepantool
Best regards and keep shooting
George
Thanks for sharing your bag with us, George. Interesting to see your passion for the RX-1, I know a lot of people really love it.
Check out the links and please make sure you come and comment.
Keep them coming folks, we need more submissions, so get your bag on Japancamerahunter.com.
Send me a hi resolution image of the bag. Optimum size is 1500 across. Please ensure there is a bag in the shot, unless you don't use one. The more you can write about yourself the better, make it appealing and tell us a story.
Oh and don't forget your contact details (twitter, flickr, tumbler et al). Send the bag shots here. Please understand that there is a long wait now as there is a backlog of submissions. Not all make the cut, so make sure yours is funny/interesting/quirky. And please make sure the shot is of good quality, as the ones that are not do not go up.
Cheers
Japancamerahunter